Top 10 Ready-to-Drink Cold Coffee
Canned, bottled, and in a tetra pak. Instant cold coffee = instant human!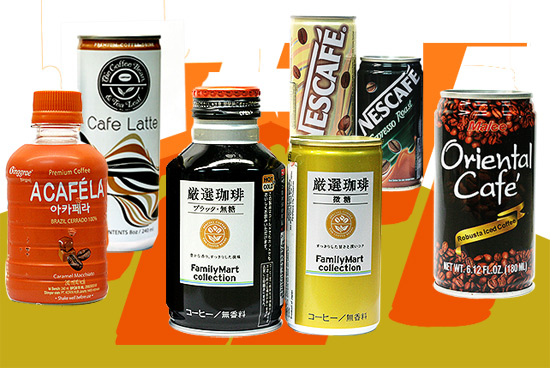 (SPOT.ph) Brew a cup in this sweltering weather? Forget it. Coffee is the last thing we want to see in this heat. The summer months may spell caffeine withdrawal for some, but here's an alternative to spending hundreds on frappes: cold coffee in a can.
We know there's much to be appreciated in the rituals that go with preparing coffee, but when your humanity is impaired by the heat and an ice-blended goodness is a luxury that would be over your budget this month, you don't have to turn into a monster. Pop one of these open and become a person again.
ADVERTISEMENT - CONTINUE READING BELOW
CONTINUE READING BELOW
Recommended Videos
Survive the summer months with our Top 10 Ready-to-Drink Cold Coffee-canned, bottled, and et cetera.
ALSO READ:
10 Must-Try Handcrafted Coffee Places in Manila
Roadtest: 3-in-1 Instant Coffee
Top 10 Brewed Coffee in Manila for P50 and Under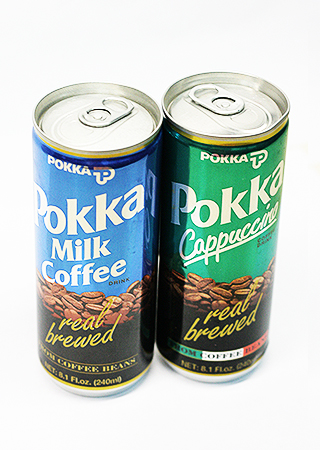 10. Pokka (Milk Coffee/Cappuccino) (P31.50/240ml)
Pokka Milk Coffee doesn't have enough coffee in it, but their Cappuccino in a can is a decent drink. The ingredients boasts "freshly brewed coffee" and we believe it. We also believe that there's sucrose in there, because it's a rather sweet sip.
ADVERTISEMENT - CONTINUE READING BELOW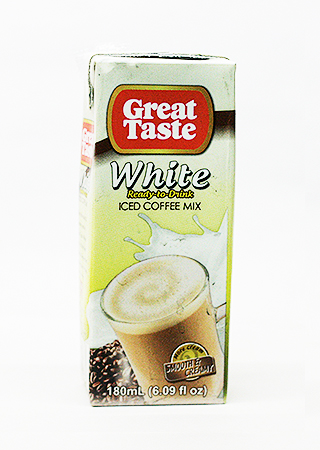 9. Great Taste White (P20/180ml)
Coffee in a box? It's blasphemy but we don't care. It fulfills its "smooth and creamy" promise, and that's all that matters to us. Much like its 3-in-1 counterpart, Great Taste really does taste pretty great. It's white, so expect a slap of dairy on the face...followed by the flavor of sweetened coffee.
ADVERTISEMENT - CONTINUE READING BELOW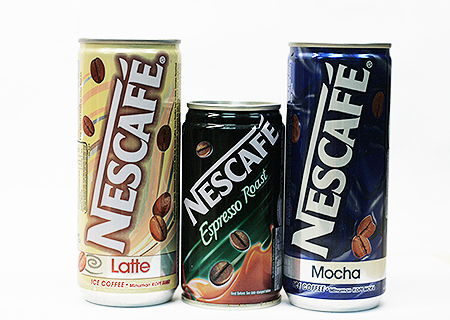 8. Nescafé (Espresso Roast) (P27/180ml)
The go-to brand offers a chocolatey and milky brew in Mocha and Latte, but for those who crave the trademark taste of their beans, the cold Nescafé's Espresso Roast won't fail you. The distinct taste of Nescafé is waiting for you inside the green can.
ADVERTISEMENT - CONTINUE READING BELOW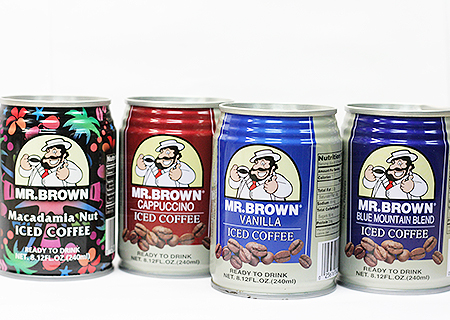 7. Mr. Brown Iced Coffee (P33.25)
Mr. Brown looks jolly and after a sip, you would be too. The Vanilla Iced Coffee blend is a particularly refreshing drink for the summer. Those looking for something richer can try the Blue Mountain Blend, although it's still not quite dark enough if you want something closer to the taste of brewed coffee. It goes without saying that the Macadamia brew is perfect for those who want a nutty cup.
ADVERTISEMENT - CONTINUE READING BELOW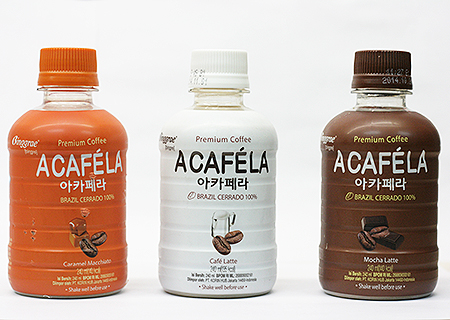 6. Binggrae Acaféla Premium Coffee (Caramel Macchiato) (P55/240ml)
The coffee flavor is a little weak, but each bottle delivers what it promises. The Mocha Latte will please cocoa lovers, the Café Latte is creamy, and the Caramel Macchiato? Sweet, sweet, sweet! It's almost like licking yema dunked in coffee, but without the guilty feeling that deed brings.
ADVERTISEMENT - CONTINUE READING BELOW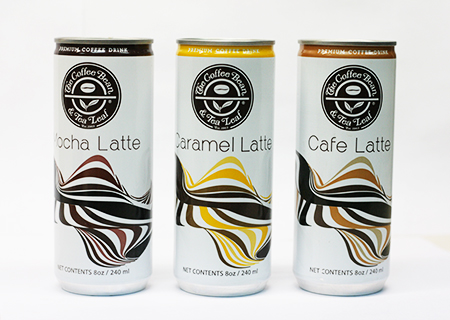 5. The Coffee Bean & Tea Leaf (P77.50/240ml)
If only this list was about a perfectly blended cup of Mocha Latte. Coffee Bean's ready-to-drink trio are great for fans of the brand (duh), but for those looking for a drink with more body, they won't find it inside these pretty cans. Still, don't be afraid to stock up on the Mocha Latte if you want a hearty splash of cocoa flavor to go with your cup of Joe.
ADVERTISEMENT - CONTINUE READING BELOW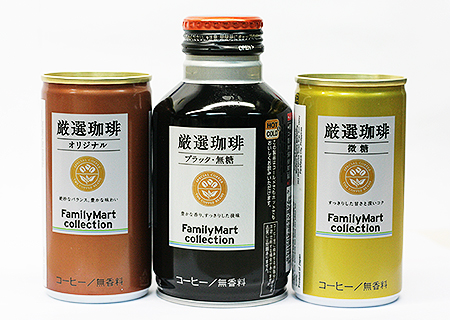 4. FamilyMart Collection
Selected Coffee / Lesser Sugar (P68); Selected Coffee Black (P78)
Is that a hint of bitterness? Why yes, yes it is. The brown can is toothsome, the lesser sugar (yellow can) needs a little more kick, and the Black Sugarless-well, Black Sugarless is perfect for those in need of perking up. It's dark and biting, perhaps a bit too strong for some. Not a cup for those in need of tenderness.
ADVERTISEMENT - CONTINUE READING BELOW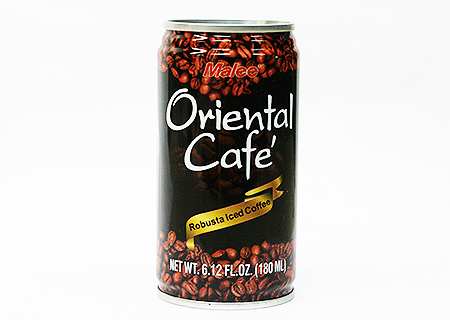 3. Malee Oriental Café: Robusta Iced Coffee (P29/180ml)
When it comes to coffee, bitter is better. This tastes exactly like a cup of brewed coffee with two teaspoons of sugar-served chilled (not iced). There's an acidic (almost coppery) aftertaste at first sip, but as the can gets warmer, the flavor gets better. That's a good thing.
ADVERTISEMENT - CONTINUE READING BELOW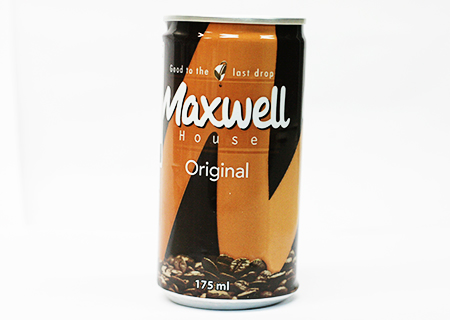 2. Maxwell House Original (P28.50/175ml)
Maxwell House goes down without a fight. The blend is smooth and the finish is tame-not bitingly bold and not too cloying with creamer. It's an inviting brew, a perfect can to nurse during noontime.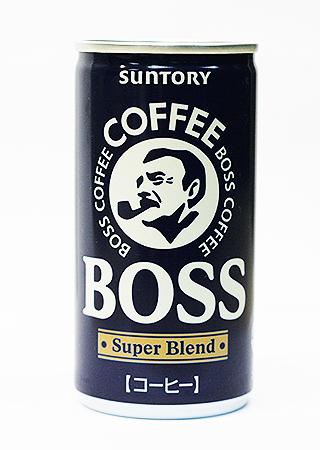 ADVERTISEMENT - CONTINUE READING BELOW
1. Suntory Boss Coffee (P74.75/175ml)
They're not messing around with the words boss and super on the can. We checked if they trapped a very tiny barista inside, because this tastes like it was made fresh by one. Suntory is the closest we got to a great cup of chilled roasted coffee. It's not completely black, but it doesn't woo you with too much dairy or sweetener. Tastes like the start of a good morning.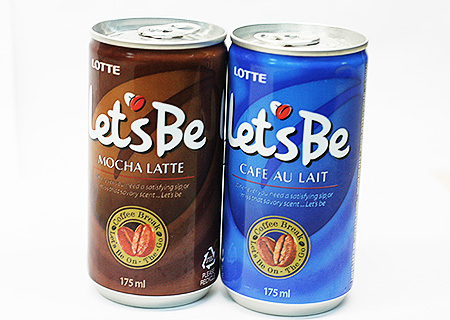 ADVERTISEMENT - CONTINUE READING BELOW
Honorable Mention: Lotte Let's Be (Café Au Lait) (P23/175ml)
We found two flavors for Let's Be: Mocha Latte and Café Au Lait. Mocha Latte is a bit too watery, so we suggest going for a can of the Café Au Lait. The flavor of milk makes the coffee go down a bit more smoothly. Light on the tongue and perfect for people who prefer a mild and creamy brew. It's also pretty affordable.
ALSO READ:
10 Must-Try Handcrafted Coffee Places in Manila
Roadtest: 3-in-1 Instant Coffee
Top 10 Brewed Coffee in Manila for P50 and Under
Load More Stories