The Ultimate Unlimited Eating Guide for June
For those with small budgets and big appetites...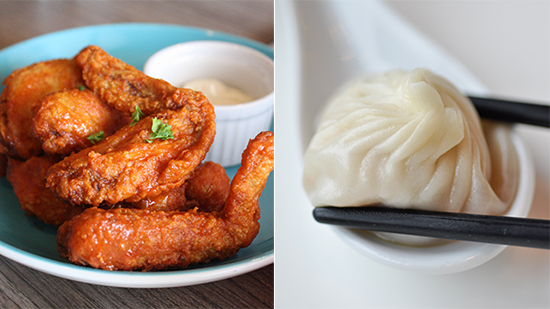 (SPOT.ph) We've been going on and on and on about all these available unlimited eating options in Manila, and we can tell that, with expiration dates and budgeting and lots of food, you're already getting confused. Hence, we've come up with a nifty guide for the best of June's all-you-can-eat deals.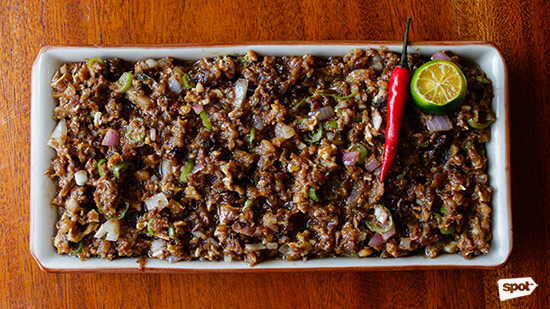 ADVERTISEMENT - CONTINUE READING BELOW
Sinigang's Unlimited Calamares and Sisig
We spoke with Sinigang co-owner Korinne Lirio Ortega about the success of their heart-stopping unlimited deals. The all-you-can-eat bagnet has already expired, but they are still offering unlimited calamares (P285) and unlimited sisig (P315). The latter comes with a waiver, but both come with unlimited rice and bottomless iced tea. So far, neither deals have end dates.
Sinigang is at 162 Aguirre Avenue, BF Homes, Parañaque City. Read more about Sinigang.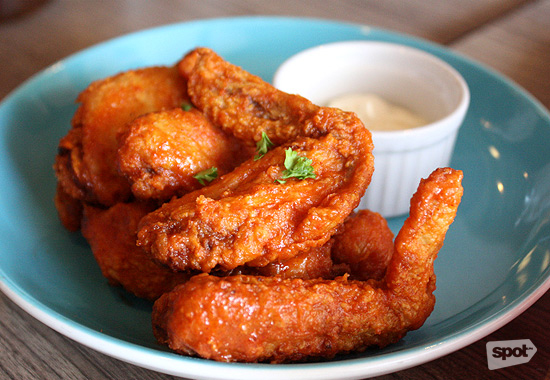 Tomahawk's Unlimited Steak and Wings
Tomahawk's all-you-can-eat promotion seems to be here to stay. Tomahawk started with unlimited wings in November 2015, but the deal became so popular that the owners had to no choice but to extend it month after month. Early in 2016, they also began offering unlimited steak. This June, both indulgent options are available: Steal All-U-Can (P699), which comes with unlimited mashed potatoes, and Wings All-U-Can (P375), which comes with unlimited rice and a choice of single-serving side dish. Both are equipped with bottomless iced tea.
ADVERTISEMENT - CONTINUE READING BELOW
Tomahawk is at 56A East Capitol Drive, Kapitolyo, Pasig City. Read more about Tomahawk.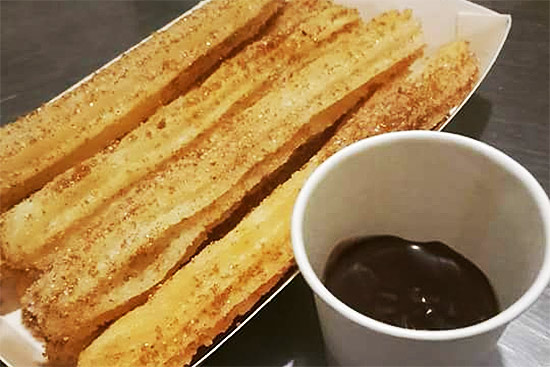 El Fili La Mexicana Taqueria & Churreria's Unlimited Churros
How about some unlimited churros? Knock yourself out with unlimited fried choux pastry (topped with tasty cinnamon sugar) and tablea chocolate dip for the price of P150.
El Fili La Mexicana Taqueria & Churreria is at Rainbow Street, SSS Village, Concepcion Dos, Marikina City.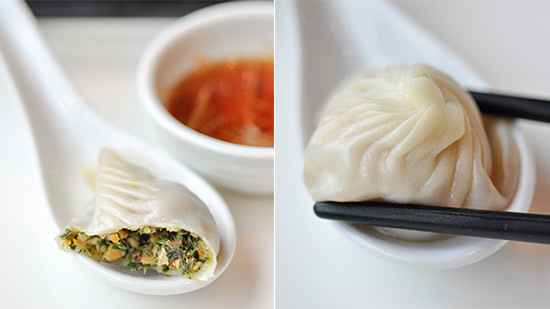 ADVERTISEMENT - CONTINUE READING BELOW
Lugang's Feast All You Can
Lugang's most celebrated cheap deal is back and it's available all Mondays to Saturdays until July 30. If you haven't been initiated to this smashing promo, it's priced at P588/head, which allows you to unleash your appetite on a special menu. You can have your fill of dim sum, noodles, potstickers, rice, soup, and appetizers. This is an all-or-nothing situation—everyone at the table has to avail the FAYC. Each ticket also comes with one singe-serving main course.
Click here for a list of Lugang branches.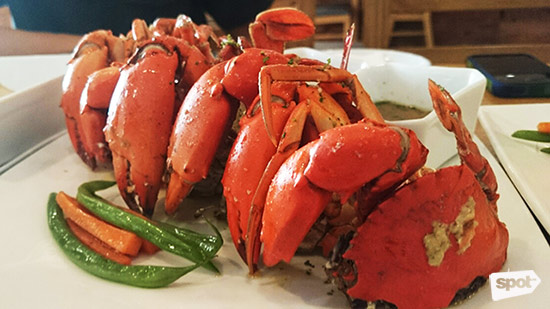 Unlimited crabs and steak at El Cangrejo
Food lovers, you can't let El Cangrejo slip through your fingers. They have Unlimited Surf 'n' Turf (P795), available for dinner on Tuesday and Thursday, as well as dinner on Saturday and Sunday. Enjoy as many mud crabs and hanger steak as you can. Monday, Wednesday, and Friday, on the other hand, are reserved for unlimited oysters and bottomless wine. By the way, there's no expiration date to this deal.
ADVERTISEMENT - CONTINUE READING BELOW
El Cangrejo is at 34 Sergeant Esguerra Street, Quezon City. Read more about El Cangrejo.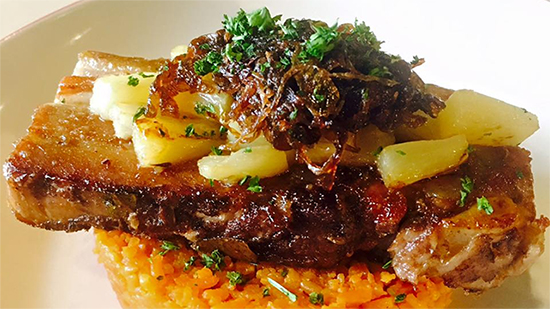 Splice's Unlimited Pork Belly 
Congratulations on hitting your first year, Splice. This entire June, one of their bestsellers—the eight-hour pork belly—is available for unlimited enjoyment (P365). This beauty is cooked until it reaches the most amazing melt-in-your-mouth bliss. It's glazed with caramelized sugar for a nice touch of sweetness. 
Splice is at Greenfield District, Mandaluyong City. Read more about Splice.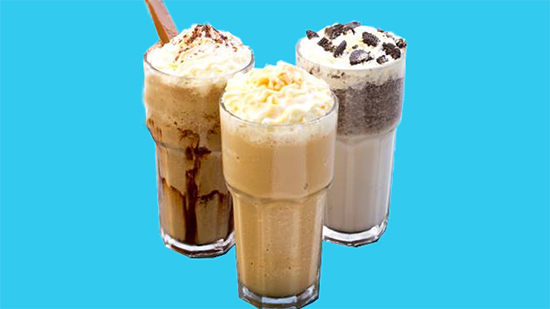 ADVERTISEMENT - CONTINUE READING BELOW
La La Fun Land's Unlimited Milkshakes
Cool off and cool down with frothy Salted Caramel, Chocolate, Vanilla, or Avocado milkshakes. At La La Fun Land, you get endless drinking fun with unlimited milkshakes for P150.
La La Fun Land is at 199 Wilson Street, San Juan City.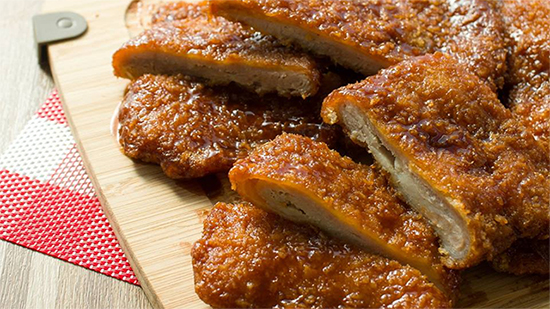 Chopstop's Man vs. Porkchop Challenge
Be porky mad this month. Chopstop has extended their Man vs. Porkchop Challenge. For only P299, you get to enjoy their best-selling barbecue porkchops. And because they know something meaty is always better with rice, you get that unlimited, too, not to mention bottomless iced tea!
Available at Chopstop branches at Robinsons Forum, Pioneer Street, Mandaluyong City; and Alabang Town Center, Muntinlupa City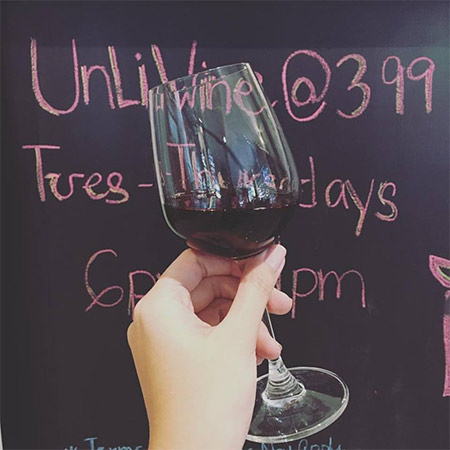 ADVERTISEMENT - CONTINUE READING BELOW
No Reservations' Bottomless Wine
Take the stress off by having unlimited wine (P399), Tuesday to Thursday, from 6 p.m. to 11 p.m.
No Reservations is at 16 United Street, Kapitolyo, Pasig City. Read more about No Reservations.
Load More Stories