Top 10 Hottest Restaurateurs in Manila
These cute restaurant owners look so good...you'll want them on the menu.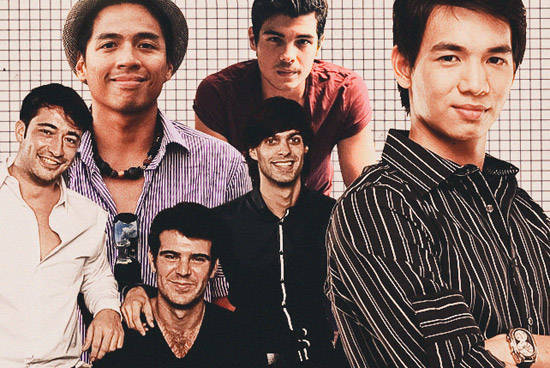 (SPOT.ph) Here in SPOT.ph, we talk about food nearly 50% of the time, but what about the people behind them? Those hardworking owners who make sure that we, the customers, have a great time and even greater grub. Don't they deserve the spotlight, too? Because really, some of them have the faces for it. Oh yes, it's time to combine our two fortes with a list of the city's 10 hottest restaurateurs. They look so good, you'll want to have them on the menu.
P.S.  This article is not intended to undermine or corrupt anyone's intelligence. It's meant to be enjoyed by those who want to have a fun little distraction from the real world. For non-fun news, be redirected here.
Note: The quality of their respective restaurants does not play into the selection and ranking of these restaurateurs. Showbiz personalities-turned-restaurant owners (Marvin Agustin, Ogie Alcasid, Miguel Escueta, etc) were also not considered.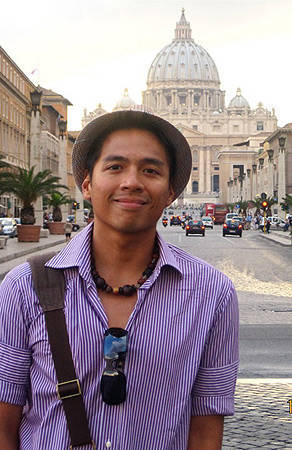 ADVERTISEMENT - CONTINUE READING BELOW
10. Marky Buhain
Passion drove the Rex General Merchandising heir to open the quaint café on Shaw Boulevard. Cantina Sicilianita is a tiny slice of Sicily in the big city and what Marky has are delicious small plates of pasta, arancini, and, the shining crown on his menu, delicious cannoli that he admits took him ages to perfect. They're beautiful sweet pastry cigars filled with ricotta.
You come here for his cannoli, but Buhain's surfer-tanned looks and killer smile are another good reason.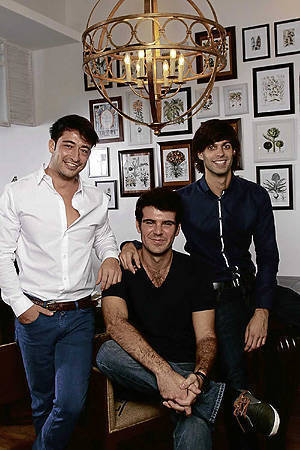 CONTINUE READING BELOW
Recommended Videos
9. The Amigos of Las Flores
Dani Aliaga, Sergi Restoll, and Uri Singla are childhood friends who put extra heat in Spanish cuisine. The former two previously co-owned the wildly successful Barcino before joining up with Singla, first for tapas haven Las Flores (Bonifacio Global City) and then for contemporary Spanish joint Rambla (Rockwell).
When this hot trio walks side by side, they move so gracefully that it's almost in slow motion. You can practically imagine the theme song of Recuerdo de Amor playing in the background.
ADVERTISEMENT - CONTINUE READING BELOW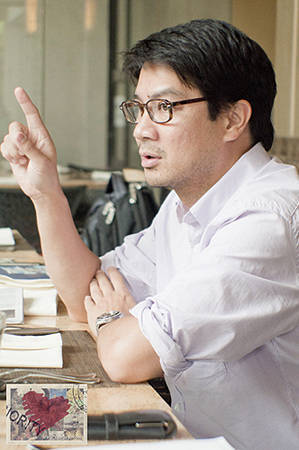 8. Jim Fuentebella
Max's, Krispy Kreme, Jamba Juice, Pancake House. Jim Fuentebella's amazing entrepreneurial skills are in a class of its own. But the most powerful restaurateur on this list has something else going for him: good looks. He may not be as youthful as the other entrants, but he has the earnest face of a man who knows what he wants-and knows how to get it. That's hot. We like.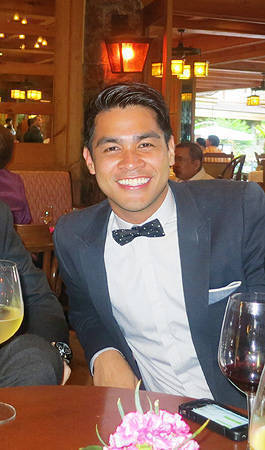 ADVERTISEMENT - CONTINUE READING BELOW
7. James Patrick Santos
He may be one of the folks behind Ponti, Borough, Nolita, and LES Bagels, but Patrick's boyish charm is always front and center. As managing director of the group, his management style is simple and straightforward: make customers at ease and feel at home. Most ladies, however, want to go home with him, instead. The effect of his megawatt smile is, fortunately and unfortunately, a double-edged sword. This baby-faced cutie may be No. 7 on our list, but he still ranks a 10 in anyone's book.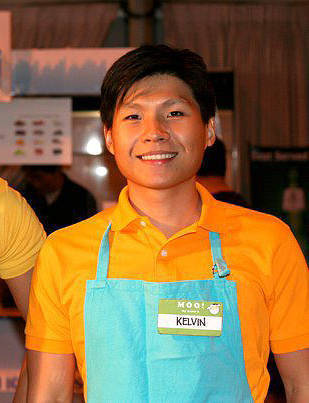 6. Kelvin Ngo
It's easy to fall in love with his salted caramel ice cream, but it's even easier to fall in love with him. You've probably seen him around: at a weekend market, the modest chinito behind a chiller whose chiseled face lights up when an interested customer approaches.
Forever curious and playful, Kelvin churns out exciting new ice cream flavors (Poprocks, Brown Bread, Hoisin) to always pique customers' interest. His ice cream may be sweet, but it's Kelvin who gives us a toothache.
ADVERTISEMENT - CONTINUE READING BELOW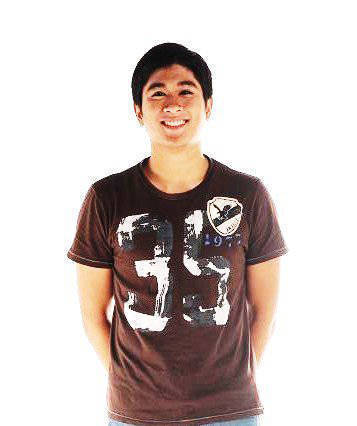 5. Cibbie Gonzales
Anyone who's ever met this mild-mannered salad connoisseur would describe him to be impossibly nice. His polite demeanor perfectly matches his hunky boy-next-door aura. Cibbie trained in New York before opening the student-popular Go! Salads in Katipunan. But this health-promoting looker is only getting started. He's set to open a bigger branch for Go! Salads this year. Salads never looked this sexy.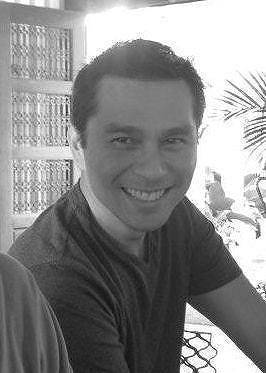 ADVERTISEMENT - CONTINUE READING BELOW
4. Dodjie Violago
If you've ever been to Ba Noi's, you'll know him as the jovial man who flits from one table to the next, asking how things are, teaching you how to read that Vietnamese word, recommending which spring roll is better (they're equally good, if you want to know our opinion), and relating the wonders of being a husband and dad. Such friendliness could easily turn to intrusion, but Dodjie has a contagious kind of enthusiasm that engages you with conversation and soon you'll be trading stories.
His winning personality earns him tremendous points, but then there's that handsome moreno face and that heart-melting smile.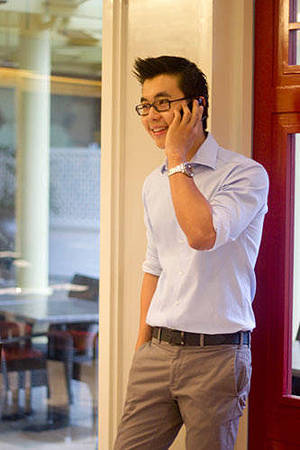 3. Linfred Yap
Linfred's captivitating chinito looks toe the line between suave and sweet, like he's someone you want to salute yet hug at the same time. The clean-cut honcho of Wee Nam Kee is a breath of fresh air on this list, going for smart rather than stud-and looking just as good doing so. Linfred may have the friendliest face among the men here, but that doesn't mean he's not tough. The 3o-year-old cutie had to fight for franchise rights for the famous Hainanese chicken joint. Until Wee Nam Kee opened in the Philippines, the Singaporean brand had never looked into franchising. If that determination is an indication of his commitment, then our hearts are pounding now.
ADVERTISEMENT - CONTINUE READING BELOW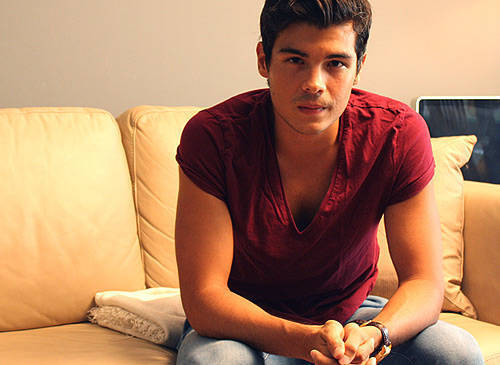 2. Erwan Heussaff
A picture says a thousand words and this picture should be enough to convey Erwan's gorgeous physicality. This food blogger-turned-entrepreneur wants to be known more for his culinary endeavors than his good looks, but unfortunately for him, that beautiful bearded face will always be in the way. Being the brother of #selfie master Solenn Heussaff and the longtime love of It girl Anne Curtis also makes it near impossible for this shy foodie to keep away from the spotlight. The half-French dreamboat gives off a posh, baddie vibe that no sane woman can get enough of.
Erwan started as a food blogger, sharing mouthwatering recipes and health tips complete with instructional videos that, of course, didn't hurt his cause. Now, Erwan is a partner in Hungry Hound, Niner Ichi Nana, and Hatch 22. Apart from his culinary projects, he's also a triathlete. We guess his being a "fat kid" is ancient history.
ADVERTISEMENT - CONTINUE READING BELOW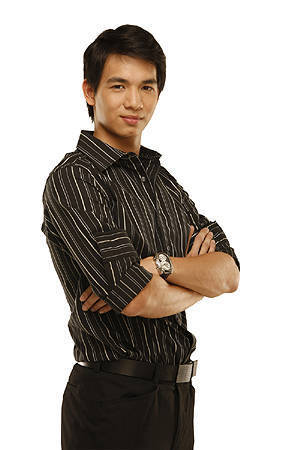 1. Chris Tiu
This hardcourt heartthrob has topped many a hot list, but this one might still come as a surprise to the modest cager/host/entrepreneur. The former King Eagle and current Rain or Shine guard manages the Happy Lemon Group, which handles its eponymous milk tea chain in the country, as well as being part owner of the newly opened Tampopo restaurant and renowned French boulangerie Eric Kayser. Tiu's appeal to girls and their mothers has been exhaustively discussed, but indulge us a little.
Tiu personifies the ideal: intelligence (he graduated from the Ateneo de Manila University with a degree in Management Engineering and a minor in Chinese Studies), loyalty (he dated the same woman for several years before secretly tying the knot late last year), values (he's conservative and traditional), and success (he has a collection of awards, including being one of the Ten Outstanding Young Men Awardees). In his speech for TOYM last year, Tiu emphasized progress: "We cannot accept the 'pwede na' attitude...[Excellence] involves a process and tremendous commitment. Once it develops into a habit, it becomes a lifestyle." We can hear the mothers swooning- and we haven't even gotten into the details of his boyish good looks and hot bod.
ADVERTISEMENT - CONTINUE READING BELOW
Photos of Marky Buhain, Dodjie Vialogo, Cibbie Gonzales, and Kelvin Ngo from from their Facebook pages; Linfred Yap from Entrepreneur.com.ph; Las Flores owners from the Philippine Daily Inquirer; Jim Fuentebella from www.iluvcebu.com; Patrick Santos courtesy of Maita Quesada.
Share this story with your friends!
---
Help us make Spot.ph better!
Take the short survey
Load More Stories