(SPOT.ph) There's something therapeutic and cathartic about gorging on grilled meats rolled in a veggie leaf and dipped in spicy sauce. Of course, we're talking about the crowd-favorite communal, self-serve dining experience that is Korean barbecue or samgyupsal (technically samgyeopsal, but we're spelling it the way most of us do in the Philippines). When you think about it, the concept is pretty simple. At its core, it's all about quality meats—either plain or marinated—and grilling them over a hot fire. They've been around far longer than you think, but how it has exploded in popularity in the past couple of years is unbelievable. Thanks in part to the Hallyu wave, now almost every mall, street corner, and island in the country has its own neighborhood samgyupsal joint. With the abundance of K-bbq spots in and around the Metro, we're helping you narrow down your choices by listing out some of our favorite spots for samgyupsal that don't break the bank.

Also read:
10 Must-Try Korean Dishes Apart From Samgyupsal
The SPOT.ph Guide to Korean Food
ADVERTISEMENT - CONTINUE READING BELOW
Here are 10 bang-for-your-buck places for Samgyupsal in and around the Metro:
Samgyupsalamat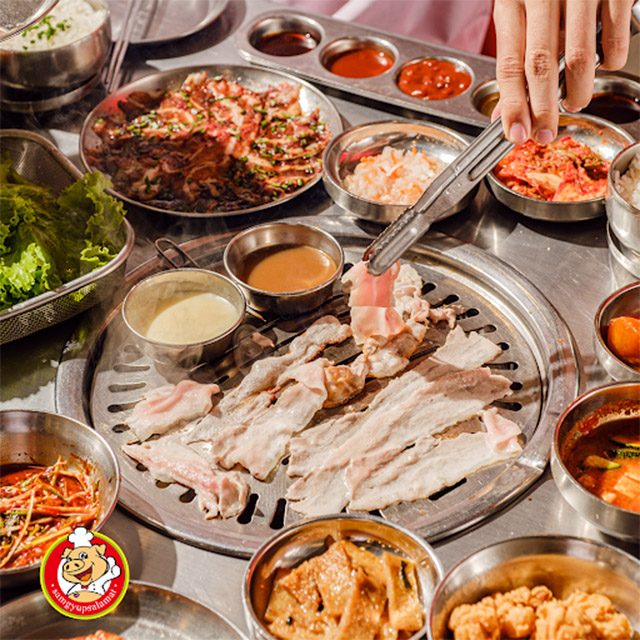 Ah, Samgyupsalamat, almost everyone at one point in their K-bbq journey has had a meal here. With rates going for as low as P499, even less if you make use of promos, Samgyupsalamat was probably your first samgyupsal experience. They have a decent selection of meats ranging from pork bellies to thinly sliced beef as well as sides and sauces. You basically get what you pay for, and of course, you'll never leave hungry. Oh and if you didn't know, some Samgyupsalamat branches are open 24/7, so if you suddenly get a samgyup craving in the wee hours of the night courtesy of your binge-watching K-dramas and reality shows, just check if your friendly neighborhood branch is open.
For more information, visit Samgyupsalamat's Facebook page.
Matgalne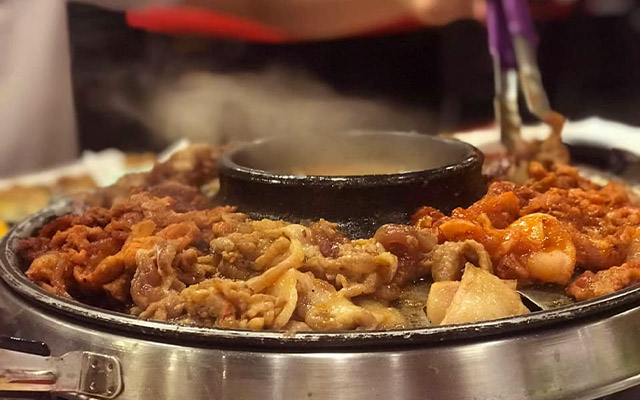 Matgalne is popular among office workers. With locations in key business districts, their crowd usually includes office workers on a long lunch or those with after-office shenanigans. Hit up Matgalne if you're in the mood for a ton of delectable banchan to go with your unlimited pork or beef, as they have some of the most varied sides in the market. Price starts at P399.
ADVERTISEMENT - CONTINUE READING BELOW
For more information, visit Matgalne Korean Restaurant's Facebook page.
Romantic Baboy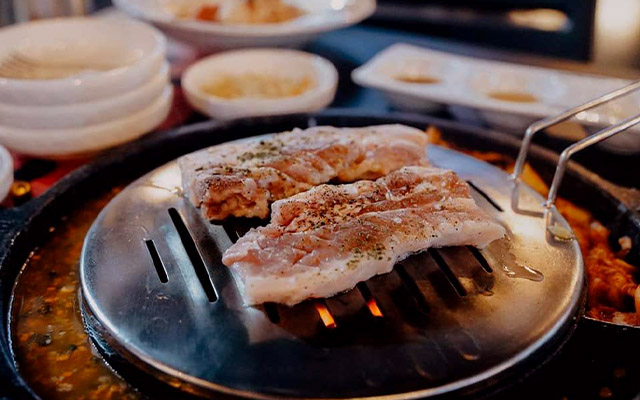 Another spot most have tried at least once, it's very similar to Samgyupsalamat in terms of meat quality and side dish availability. But one thing that makes Romantic Baboy stand out is their melted cheese sauce that you can use as a dip for your grilled eats. Trust us, cheese + Korean barbecue is a match made in heaven. Price starts at P549.
ADVERTISEMENT - CONTINUE READING BELOW
For more information, visit Romantic Baboy's Facebook page.
Fantastic Baka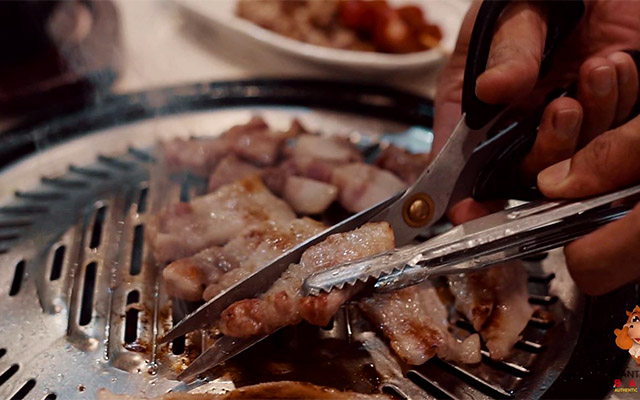 Fantastic Baka has several unlimited options that differ in the number of premium-grade meats that are included. With unlimited meat portions starting at P499, it's no wonder this is a favorite among those in the Metro. But here's a pro tip, if you've got a few extra pesos to spare, instead of going for the cheapest unlimited option available, go for their P799, unlimited meat combo as this set includes unlimited portions of the Hanging Tender, a very tender and delicious cut of meat that's not so common among those in the unlimited meat space.
ADVERTISEMENT - CONTINUE READING BELOW
For more information, visit Fantastic Baka's Facebook page.
Jin Joo Korean Grill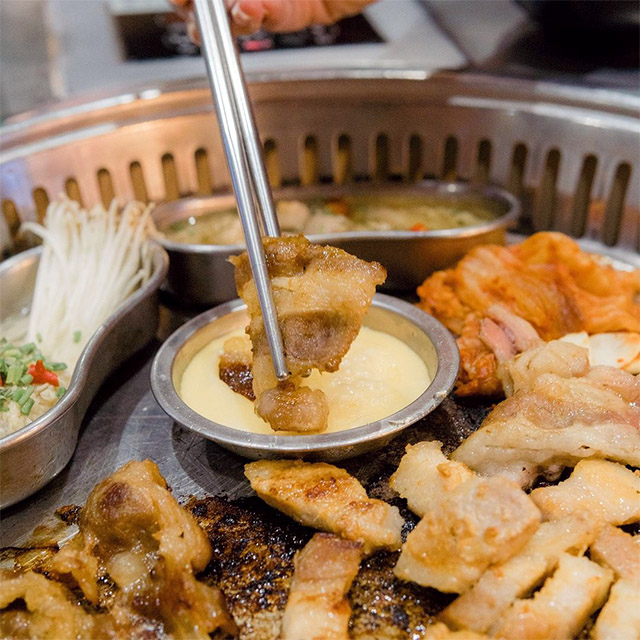 Although not all Jin Joo branches serve unlimited samgyupsal portions, even their a la carte portions are worth it. With a wide variety of meats both plain and marinated, there's something for every kind of palate. And yes, just as the picture shows, there's also a melted cheese sauce at Jin Joo, and all we can say is don't sleep on it. Make sure you have that sauce on your table. It's that good. Price starts at P599.
ADVERTISEMENT - CONTINUE READING BELOW
For more information, visit Jin Joo Korean Grill's Facebook page.
Samgyuniku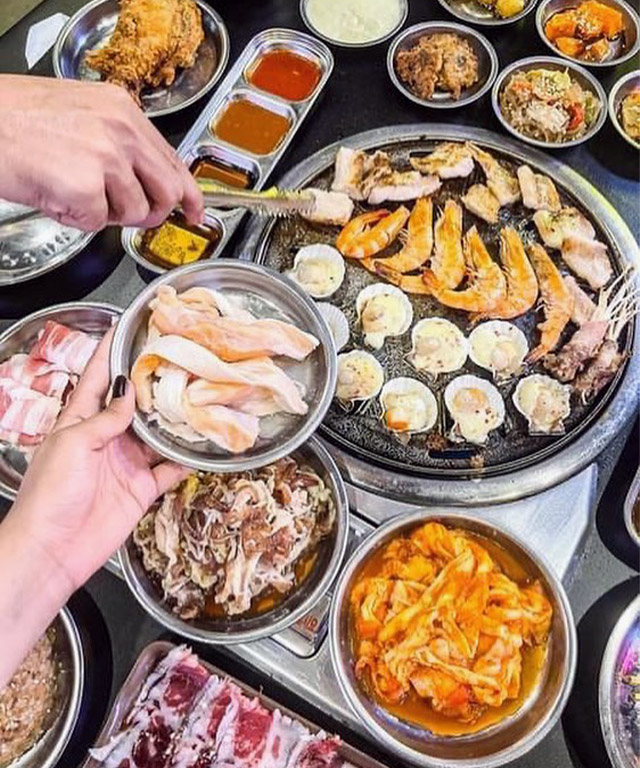 The interesting thing about Samgyuniku is that it combines Japanese and Korean fare in its menu. While at first glance, there really isn't that much difference between the two cuisines, they both have distinct flavor profiles that make them unique and crave-worthy in their own way. Here at Samgyuniku you can get the best of both worlds: the spicy, heat-filled flavors of Korean food mixed with the delicate and mild-tasting Japanese flavors. Oh, and if you also enjoy grilled seafood aside from your usual pork and beef K-bbq, this is the spot for you as they also have a selection of scallops, fish, and other seafood available for grilling. Price starts at P549.
ADVERTISEMENT - CONTINUE READING BELOW
For more information, visit Samgyuniku's Facebook page.
Makchang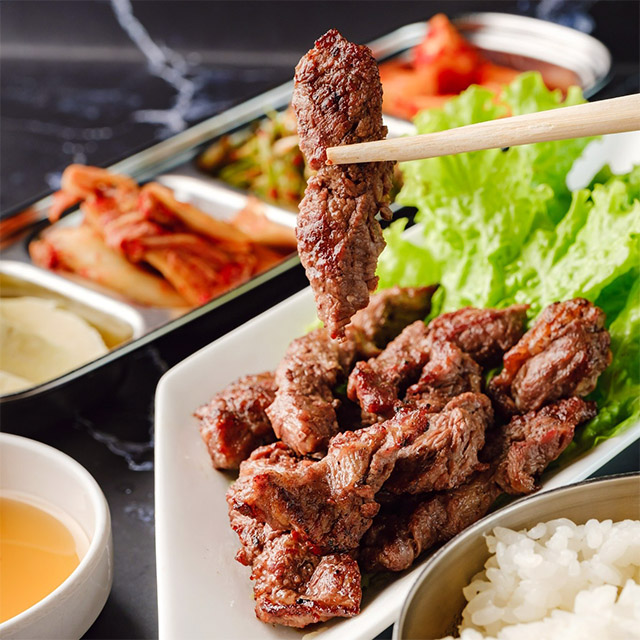 Located at the heart of Malate in Korea Town, Makchang is a favorite among late-night workers and students in the area looking for quality eats at affordable prices. Though the selection at Makchang isn't as varied as the rest in this list, it does make up for it in quality. You're really getting high-quality meats for the price they're charging. And yes, it's not served in unlimited portions like most on the list but trust us, when we say at Makchang, the portions are enough to fill you up. Plus, aside from the grilled stuff, you can also get a la carte portions of other Korean favorites like sundubu jjigae and naengmyeon. Price per serving starts at P250.

ADVERTISEMENT - CONTINUE READING BELOW
For more information, visit Makchang Korea Town Manila's Facebook page.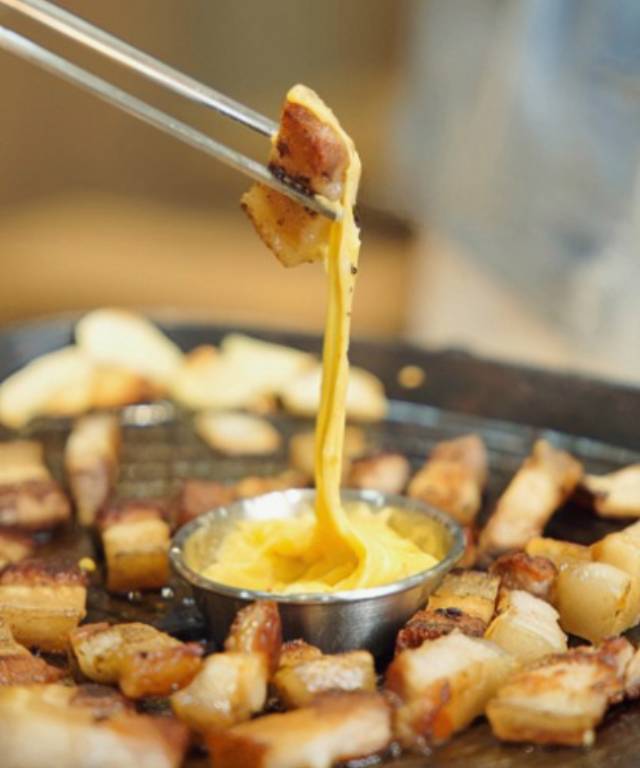 When we think about Korean barbecue or samgyupsal places, they're really more utilitarian than anything. By that, we mean you've got the optimized seating, unlimited meats, grills, and vent systems strewn all about—basically, you're there to eat and nothing else. But if you're like us and are constantly looking for the best of both worlds, a.k.a. spots that serve good food while lookin' hella fine, you might want to try TUMU. This Laguna-based samgyup spot fits your need for aesthetic spaces and doesn't break the bank with unlimited samgyupsal sets starting at P399, not only will your belly be full, but you're eyes will also get its fill of eye-candy, friendly for 'Gram shots. 
ADVERTISEMENT - CONTINUE READING BELOW
For more information, visit TUMU's Facebook page.
Geonbae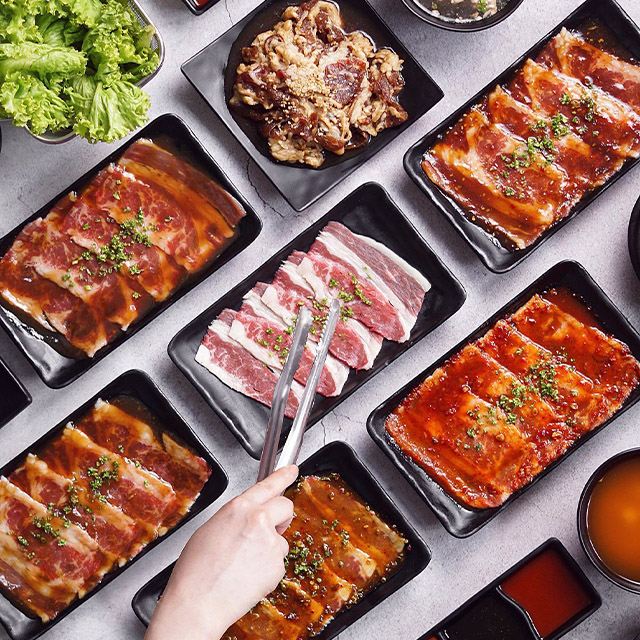 With their unlimited Korean barbecue offering starting at P599, Geonbae, which gets its name from the Korean word for cheers, stands out for the sheer variety it has on its menu. Aside from the usual plain and salted meats, they also have over eight marinade choices and multiple proteins like chicken, odeng, and shrimp. Not only that, but you could also get servings of appetizers like mandu, japchae, ttteokboki , and rice rolls.
ADVERTISEMENT - CONTINUE READING BELOW
For more information, visit Geonbae Modern Korean Bar and Grill's Facebook page.
Also read:
The Serious List: Your Comprehensive Guide to Korean Barbecue and Where to Get It in Manila
Yay or Nay: Should Tumblers Be Banned in Samgyupsal Places?
Hey, Spotters! Check us out on Viber to join our Community and subscribe to our Chatbot.
Your guide to thriving in
this
strange new world.
Share this story with your friends!
---
Help us make Spot.ph better!
Take the short survey
More Videos You Can Watch
Load More Stories