10 Snacks We Totally Loved As Kids
Okay, we still love them even as adults.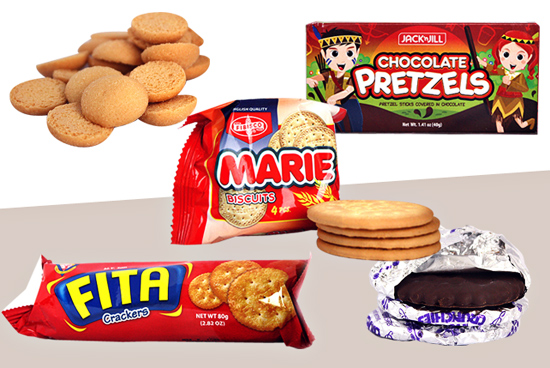 (SPOT.ph) Now that we're adults, we're finally realizing why our parents always had a snack for us when we were kids. Sure, there were the obvious reasons—so that we wouldn't go hungry, so that we received all the necessary "nutrients" we needed to go, grow, and glow, so that we had energy for play time. But it was also to distract us, to keep our mouths shut when we were asking too many questions about how babies were made. We didn't have iPads back then. We had food. And boy, they were so good, we still munch on them every now and then. They're still the most effective ways to keep our mouths occupied.
Also read:
10 Sandwiches You Probably Ate During Recess
10 Kiddie Snacks We Can't Forget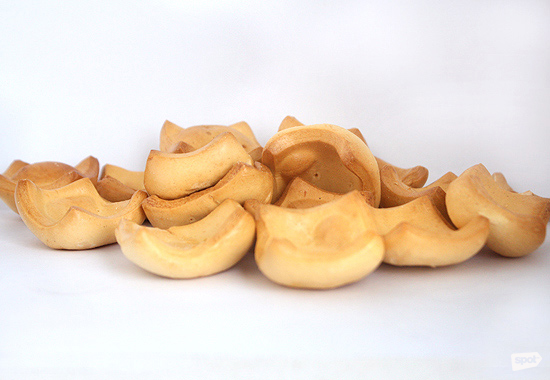 Egg Cracklets
If you think about it, there's nothing spectacular about these thick, curved biscuits. They're not exceptionally crunchy, they have a very, for lack of a better word, plain taste. But it's that light formula that makes them absolutely addictive. Don't tell our boss, but we still have a bag of egg cracklets (La Pacita's the best, of course) in our office drawer. 
ADVERTISEMENT - CONTINUE READING BELOW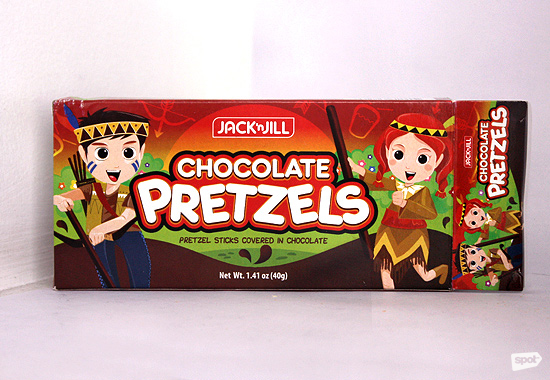 CONTINUE READING BELOW
Recommended Videos
Jack 'n Jill's Chocolate Pretzels
The two little kids dressed as Native Americans may have gone through plastic surgery through the years, but those crunchy chocolate-coated sticks have stayed the same. Remember when a box came with transferable tattoos?!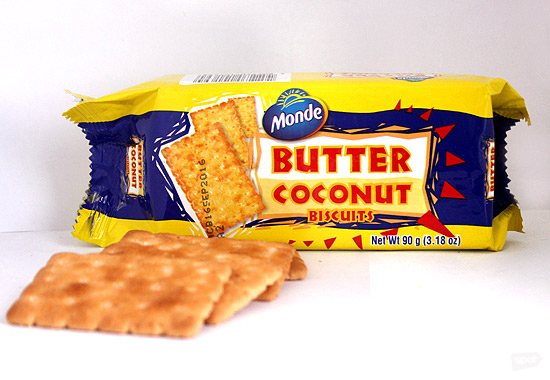 Monde Nissin's Butter Coconut Biscuits
Back in our day, these babies came in threes, packed in clear, white, and red plastic. We're still digging its relatively new yellow look—but only because the sweetish glaze and coconut flavor never wavered despite the makeover.
ADVERTISEMENT - CONTINUE READING BELOW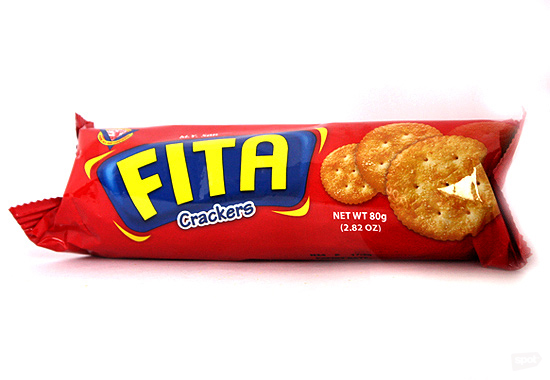 M.Y. San's Fita
This is our country's cheese-less answer to Ritz crackers, and we might just be biased, but we like it so much better. We love that it's crispy and soft, with an almost savory quality to them. We know you're encouraged to share the contents of these red foil packages (remember those commercials?), but admit it. You've finished a roll on your own (maybe more than once).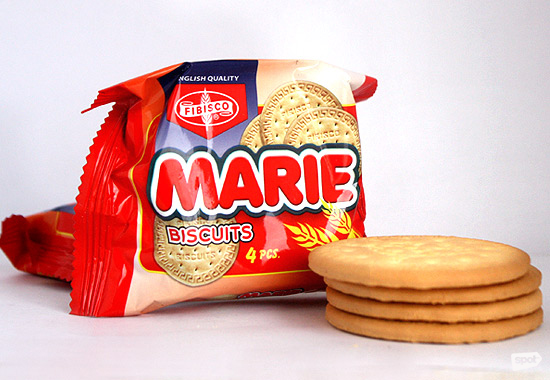 ADVERTISEMENT - CONTINUE READING BELOW
Fibisco's Marie
The Marie biscuit is actually popular around the world and Fibisco's version of this tea-time favorite is pretty spot-on. It has a very subtle but delightful flavor. In fact, we appreciate it more now that we're adults.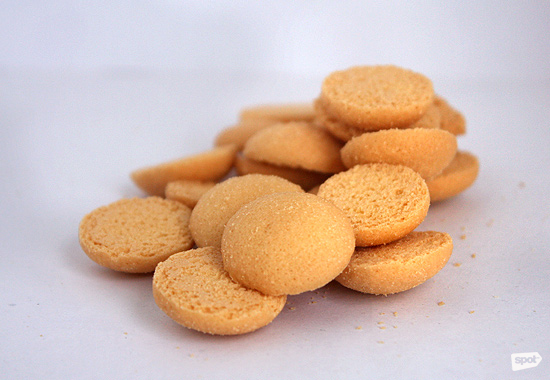 Monde-Nissin's Eggnog Cookies
Back in the mid '90s, two girlfriends would rate passing hunks via number of Eggnog cookies. When the late Rico Yan drove by in a sedan, his rating was a box-full. That was the classic Eggnog commercial. We've been hooked since.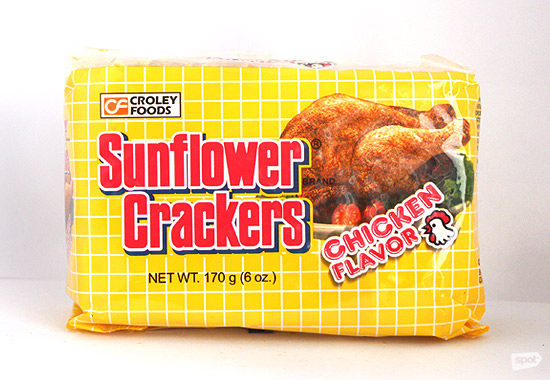 ADVERTISEMENT - CONTINUE READING BELOW
Croley Foods' Sunflower Crackers
Croley's best-selling crackers divide people into opposing sides: Are you pro Original? Pro Strawberry? Pro Chicken? We're definitely on Team 3. These powdery snacks aren't the neatest things to eat, but we love how they're able to transfer those flavors onto a biscuit.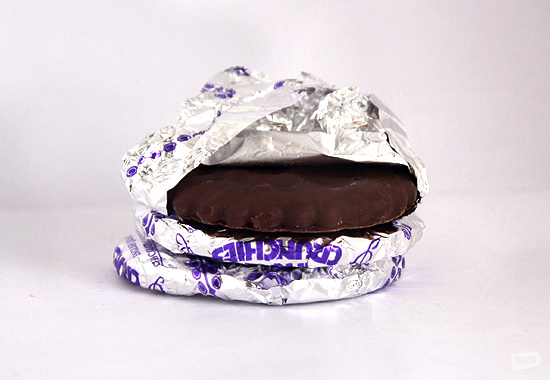 Fibisco's Choco Crunchies
Better make sure these cookies are kept at a cool temperature. Otherwise, it's just a great big mess and you'll be spending most of your time licking chocolate from foil. We might have actually eaten some aluminum foil in our youth.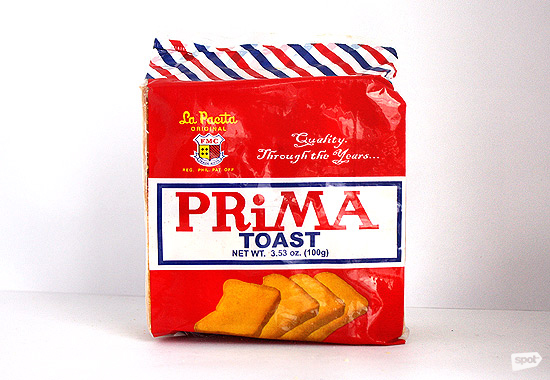 ADVERTISEMENT - CONTINUE READING BELOW
La Pacita's Prima
How many seconds of our lives have we spent brushing golden crumbs off our laps? These crispy squares are like crack to butter sugar toast junkies.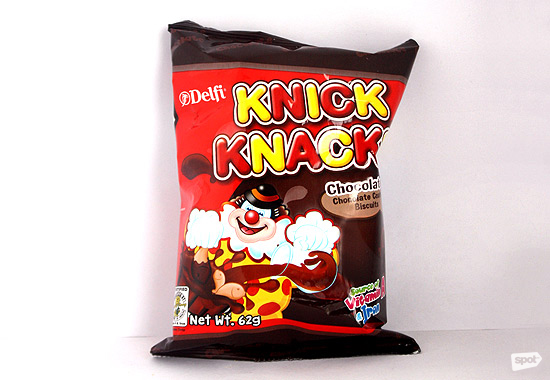 Delfi's Knick Knacks
In the battle for the last slot of chocolate-covered yummies, these fish-shaped biscuits win over most other chocolate-covered biscuits. It's just much, much simpler. 
These biscuits and snacks are available in major grocery and convenience stores.
Share this story with your friends!
---
Help us make Spot.ph better!
Take the short survey
Load More Stories