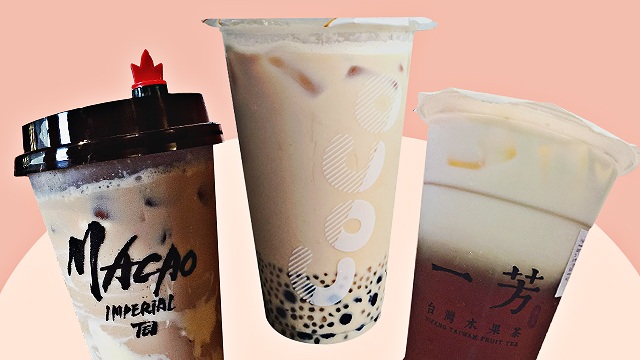 (SPOT.ph) Once showing signs of waning, the milk-tea craze is back and booming. Many of the pioneer milk-tea chains in the Metro are still around and active, but there are lots of new players now, too, which prompts the question: Which milk-tea place is the best? We rank Manila's top milk-tea chains based on their ambience and comfort level, accessibility, and drinks selection. Their top-selling drink for each, too, was scored based on the balance between sugar, tea, and milk, and a unique factor that makes them a cut above the rest. Pro tip: All these places allow you to bring your own tumbler so there's no excuse not to be a responsible, eco-friendly milk-tea lover.
ADVERTISEMENT - CONTINUE READING BELOW
All SPOT.ph Top 10 lists are researched, paid for, tested, and selected by the writers and editors. They are discreetly conducted without any notice made to the restaurants or their owners.
Here are the top milk tea brands in the Philippines: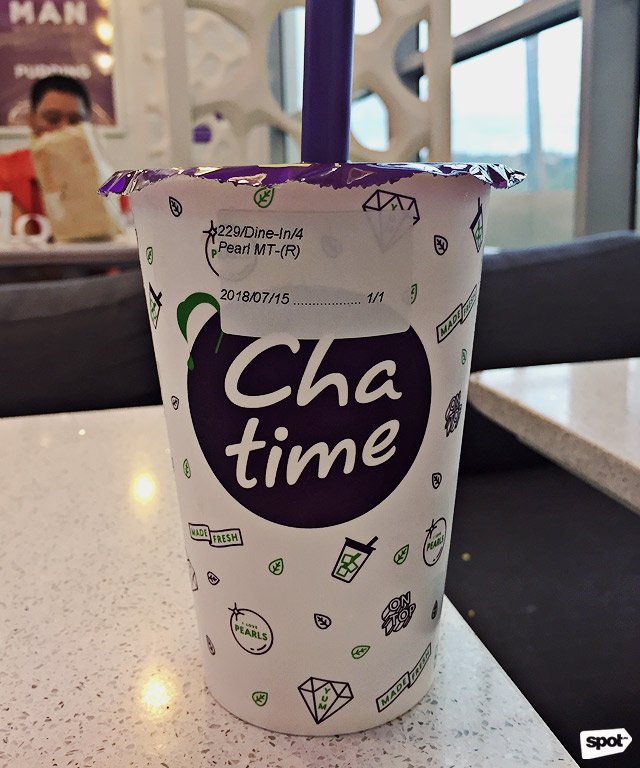 10. Chatime
If you're looking for a milk-tea place you can hang around in for a while, Chatime's cozy couches and capsule-like seats could be just what you need for an extra comfy stay. They also have a pretty extensive drinks selection, from milk teas and fruit teas to smoothies, tea-based lattes, chocolate drinks, and even coffee. Their best-selling Pearl Milk Tea (P95/regular, P105/large), while perhaps not as memorable as what you could have at other chains, will satisfy any milk-tea hankerings you might have, with chewy pearls and a drink that leans more towards the sweet side. Plus, with their multiple branches around the Metro and a delivery option, you can have your fix any time you want.
See a list of Chatime branches.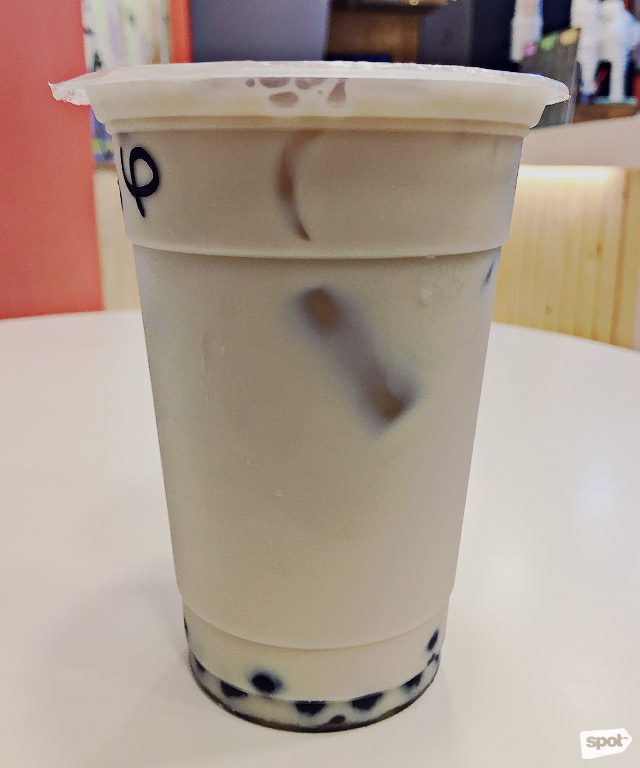 9. D'Cream
If you ask students from Manila's U-Belt what their go-to milk-tea place is, D'Cream is bound to come up. This milk-tea place stands out for its budget-friendly prices; none of their milk-tea selections are priced over P65. Their bestseller, Golden Sun (P45/regular, P55/large, P65/giant), is the best fit for someone who likes their milk tea really creamy. The vanilla-like milky taste can overshadow the earthy flavor of tea, but with just the right amount of sweetness, this is a pretty indulgent drink you'll slurp till the end.
ADVERTISEMENT - CONTINUE READING BELOW
See a list of D'Cream branches.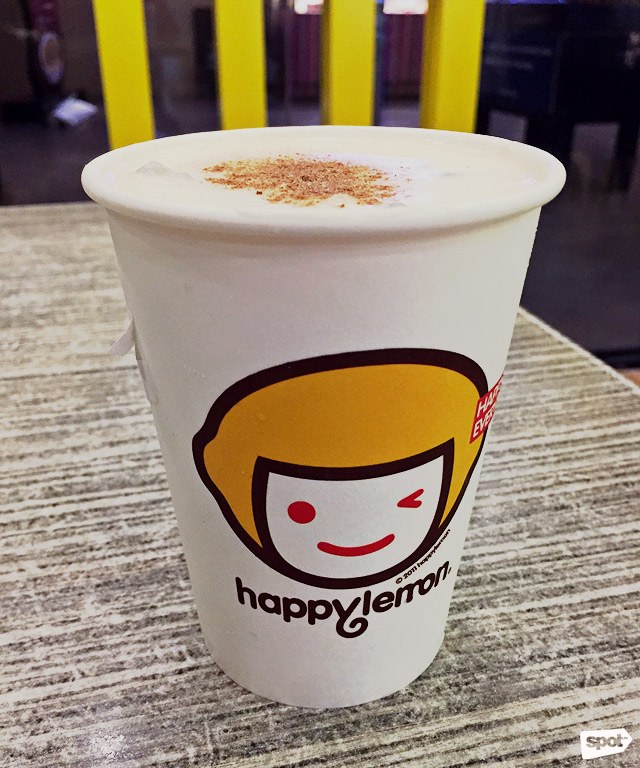 8. Happy Lemon
Arguably, Happy Lemon started the cream-topping craze, so it's almost a no-brainer that their Rock Salt and Cheese stands out. The milk-tea part of their Milk Tea With RSC (P99/regular, P119/large, P129/jumbo) may seem a little thin for some, but the sweetness is done just right to let notes of tea flavor shine through. Plus, the rock-salt-and-cheese topping more than makes up for it with its creamy, frothy texture and a hint of salt to make this a perfectly balanced, sweet-salty drink. Happy Lemon has several branches around the Metro but their flagship at Promenade Mall is the biggest and cheeriest, perfect for hanging out with friends.
ADVERTISEMENT - CONTINUE READING BELOW
See a list of Happy Lemon branches.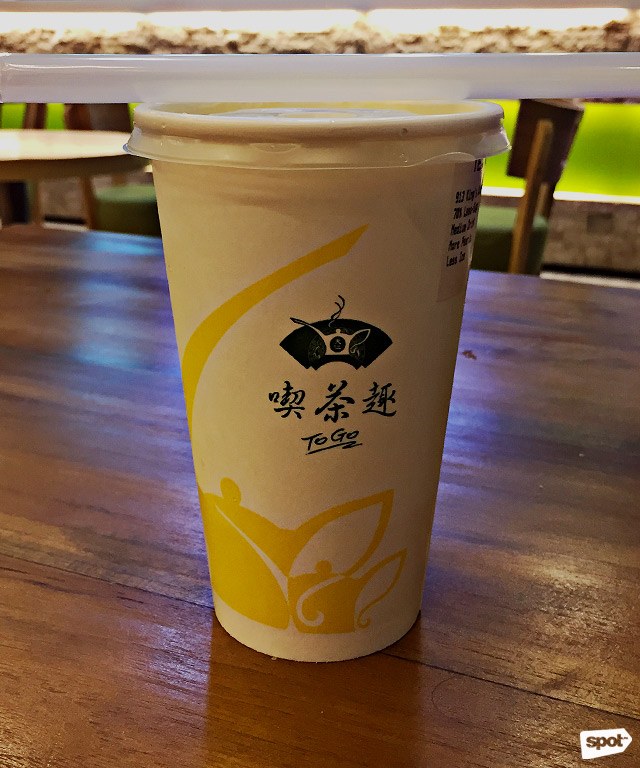 7. TenRen's Tea
TenRen's Tea only uses tea leaves from China, which they have been manufacturing for almost 40 years, so it's only right that the tea should be the star of their milk tea. The 913 King's Oolong Milk Tea (P110/medium, P130/large) holds back on the milk to bring out the full-bodied earthiness of the oolong tea—if you're more of a tea person, it's a quality you're bound to enjoy. Pearls will cost you an additional P10 but they're a highly recommended add-on; they have a distinctive caramel-like sweetness to them that complements the subtler flavors of the tea. Sugar and ice levels are adjustable, and they also sell yummy Green Tea cookies, and boxes of different kinds of tea leaves if you want to make your own drink at home.
ADVERTISEMENT - CONTINUE READING BELOW
TenRen's Tea is at 2/F Promenade Mall, Greenhills Shopping Center, San Juan City.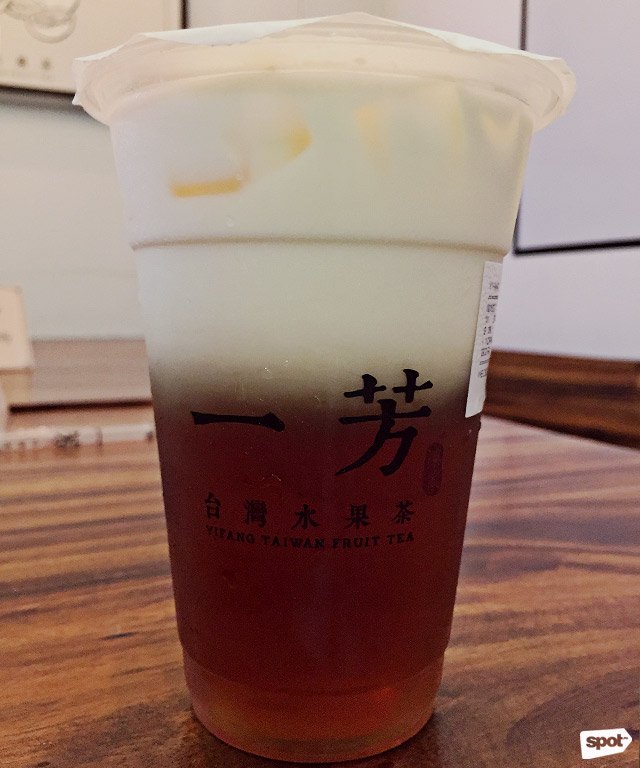 6. Yi Fang Tea
With light-brown wood décor and different kinds of fruit painted on the walls, Yi Fang Tea is easily one of the prettiest tea places in the Metro, and is sure to put you in Zen mode. Fruit tea may be their specialty, but their milk tea is impressive, too. Their Brown Sugar Pearl Tea Latte (P120/medium, P140/large) is currently buzzy, largely because of the black pearls cooked in brown sugar, giving them and the rest of the drink, a deep, sweet, and slightly toasted flavor. Those run out quickly though, so another winning option to try, especially if you have a sweet tooth, is their best-selling Wintermelon Milk (P100/medium, P115/large)—it has cream that tastes like fresh milk with a hint of vanilla.
ADVERTISEMENT - CONTINUE READING BELOW
See a list of Yi Fang Tea branches.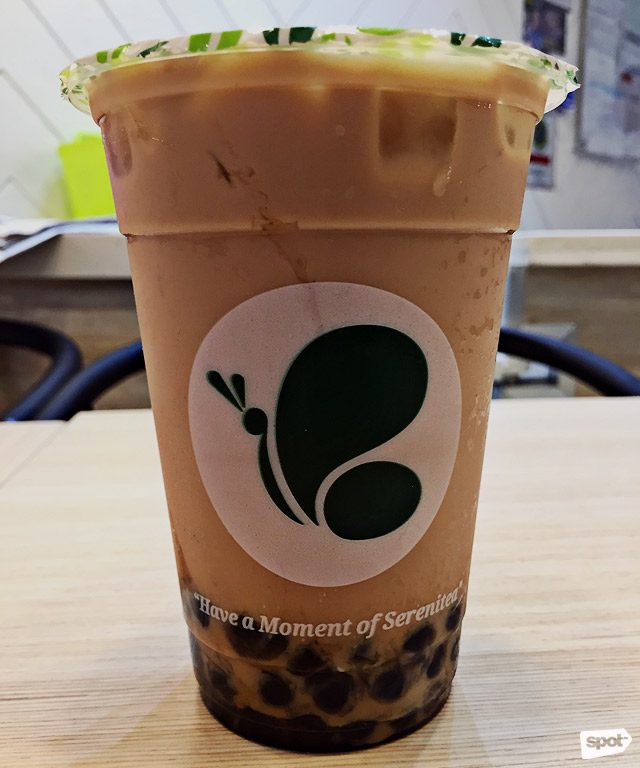 5. Serenitea
Though Serenitea has lots of different branches all over the Metro, their Ayala Malls The 30th branch is a nice option if you prefer a quieter space—the patterned tiles and tea-related quotes on the wall make it picture-perfect, too. Serenitea's milk-tea options can be a bit confusing for newcomers, with names that barely reveal what kind of blend you're getting. If you like the toasted-sugar taste of caramel, have the Hokkaido (P100/medium, P110/large), which is Assam tea blended with butter toffee. Surprisingly, while the toffee flavor is prominent, it doesn't overshadow the bold, slightly malty flavor of Assam, resulting in a well-balanced drink with just the right level of sweetness (you can adjust the sweetness level, too, if you prefer your drink less sugary). Aside from tea, Serenitea also carries a menu of Taiwanese snacks: The Pepper Tofu (P75) and Chicken Chops (P85) are winners. Plus, Serenitea also offers a P1 rebate when you bring a metal straw.
ADVERTISEMENT - CONTINUE READING BELOW
See a list of Serenitea branches.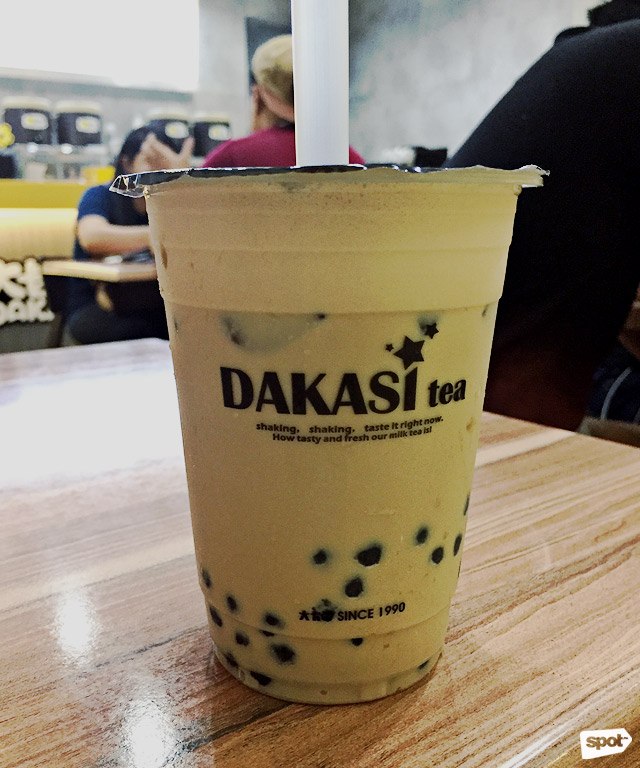 4. Dakasi
While they may not be as prominent now as the bigger milk-tea chains in the Metro, Dakasi still more than satisfies, especially if you like your milk tea on the creamier side. The winning element of their Okinawa Milk Tea (P90/medium, P100/large) is its thick and creamy froth. And unlike your average cream-topped milk tea, this appears both on top and as a thick layer at the bottom of your drink, so you get a rich, milky flavor through every sip. While you can't adjust the sweetness of your drink, their blend has just the right amount so you still get that distinctive earthy tea flavor. Their black pearls, too, are a standout, with just the right chewiness and a subtle sweetness. Aside from the classics, Dakasi also offers out-of-the-box flavors like a Halo Halo Milk Tea, and snacks, too, like nachos and quesadillas.
ADVERTISEMENT - CONTINUE READING BELOW
See a list of Dakasi branches.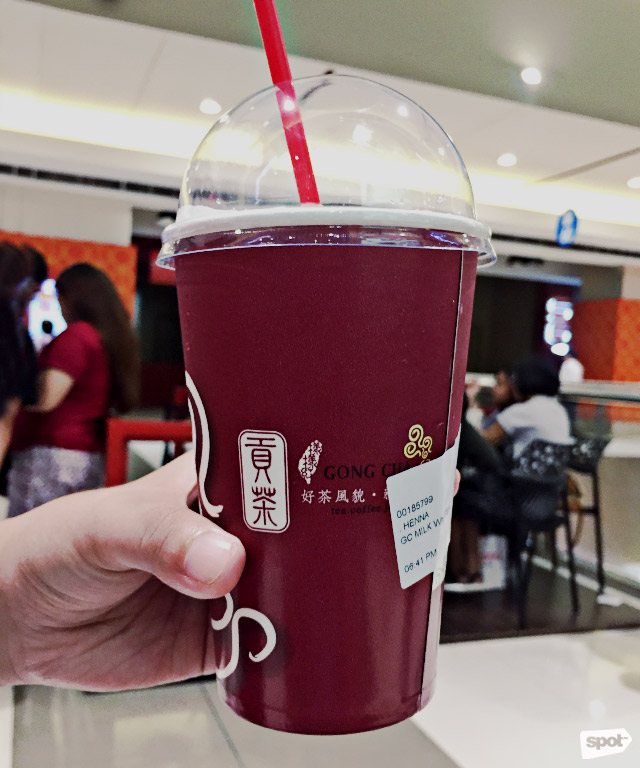 3. Gong Cha
When it comes to winter melon milk tea, Gong Cha reigns supreme. They have two equally delicious iterations: The Milk Winter Melon (P90/medium, P105/large), topped with thick cream, and Winter Melon Milk (P85/medium, P100/large) which has milk blended into the drink to make it incredibly creamy. While both put the spotlight on the tea, the winter melon taste is just as prominent—a fruity yet also toasted-sugar-like flavor that makes these drinks unique. If winter melon isn't your thing, Gong Cha also has other options on their extensive menu that include coffee and ice-cream drinks. Their selection of add-ons is wider than average, too: You can get coconut jelly (or nata de coco), aloe, Oreo crumbs, or replace your sugar with Splenda.
ADVERTISEMENT - CONTINUE READING BELOW
See a list of Gong Cha branches.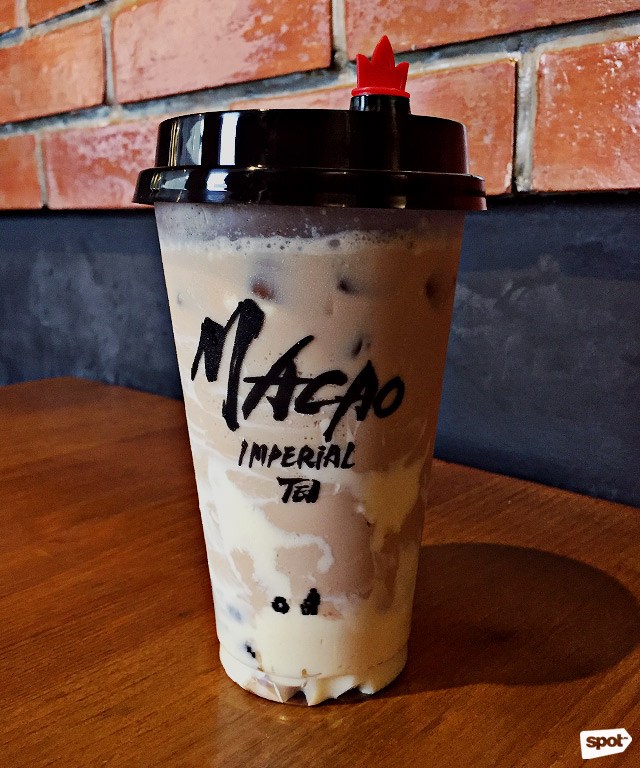 Macao Imperial Tea's spacious place along Banawe Street has couches and free, reliable WiFi, making it the perfect hangout whether you're catching up on work or just want to chill with friends—plus, they're open until 12 a.m. Their Cream Cheese Milk Tea (P120) is easily one of the most decadent milk teas you'll try. At Macao Imperial Tea, they use jasmine tea unless stated otherwise, which gives their drinks a light, floral note, and generous swirls of cream cheese add a rich, salty depth without masking the flavor. Pair your drink with any of their snacks: The Garlic Sausages (P75) have a spicy kick to them that'll wake up your taste buds.
ADVERTISEMENT - CONTINUE READING BELOW
See a list of Macao Imperial Tea branches.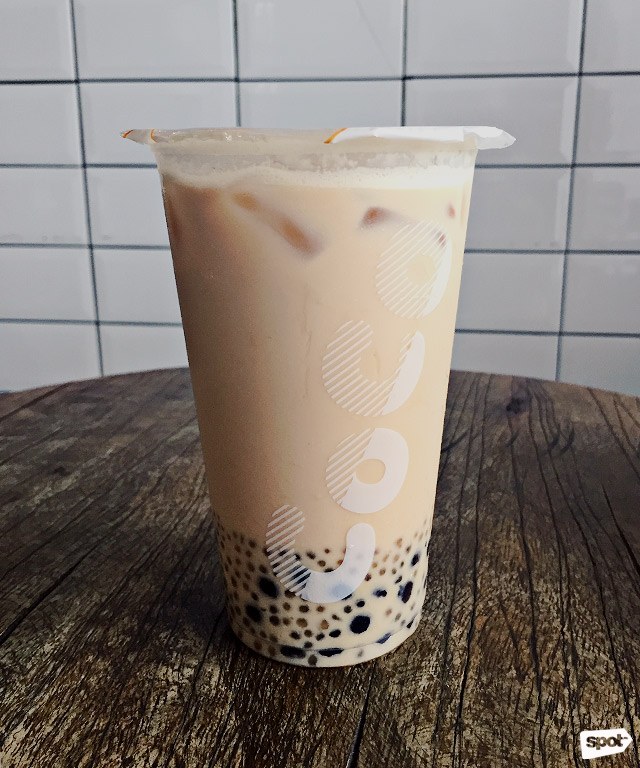 1. CoCo Fresh Tea & Juice
The long lines at any of their branches should clue you in: CoCo Fresh Tea & Juice is mighty good. The star of the show is undoubtedly their White Pearl, and the best way to enjoy it is through the Panda Milk Tea (P90/regular, P100/large), which will get you a mix of black and white tapioca. The black pearls have the right chew to them, making them a delightful contrast to the crisper tapioca or white pearls. The milk tea itself has the perfect balance between cream, sugar, and tea: Even at 100% sweetness, you still get the full-bodied flavor of the tea, and the milk binds everything together for a perfectly balanced, lusciously creamy drink. It's everything you want the ideal milk tea to be, making the wait worth it.
ADVERTISEMENT - CONTINUE READING BELOW
See a list of CoCo Fresh Tea & Juice branches.
Share this story with your friends!
---
Help us make Spot.ph better!
Take the short survey
More Videos You Can Watch
Load More Stories