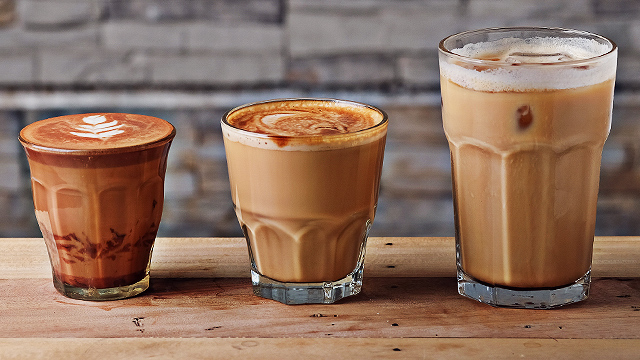 (SPOT.ph) The Philippines is a nation of over seven thousand islands fueled by coffee. We live, breathe, and forge social relationships through coffee. "Kape tayo?" ("Would you want some coffee?") is a universal all-in-one salutation that could signify interest to go out on a date, an invitation to catch up with someone, or a general greeting for guests to make them feel they are welcome in your space.  
ADVERTISEMENT - CONTINUE READING BELOW
An offer to have a cuppa together, whether it's a cup of artisanal coffee at a third-wave café or a handy three-in-one coffee sachet from the local sari-sari store is an experience between coffee lovers who use these social occasions to talk and mingle and bond over a shared love for coffee. The drink, after all, is a great social equalizer; there is no rich and poor when it comes to taking that caffeinated sip of your favorite brew.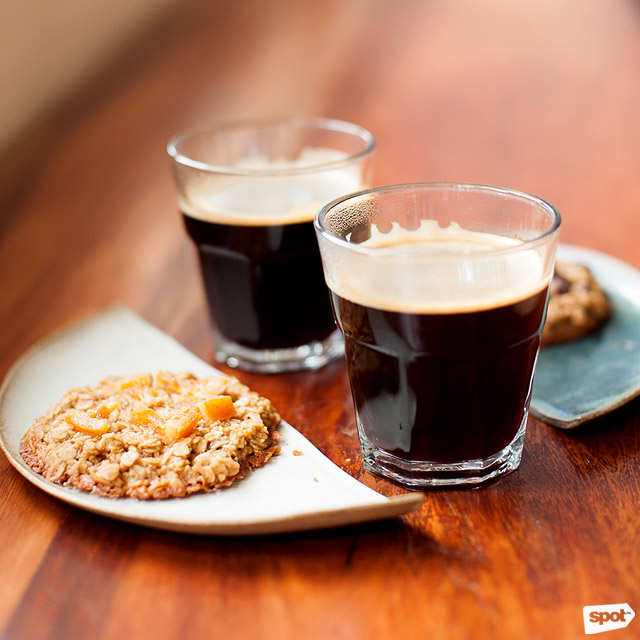 ADVERTISEMENT - CONTINUE READING BELOW
Recommended Videos
As of March 2018, the Philippines ranks 32nd worldwide on the Top Coffee-Producing Countries list, with over 12,000 metric tons or 26 million pounds of coffee produced. We may not be at par with our Asian neighbors on the Top Coffee-Producing Countries list with Vietnam (number two) and Indonesia (number four), but it's not farfetched to say that the quality of local coffee beans is right up there.  
This is why coffee specialists like Rich Watanabe exist—Watanabe has always been a firm advocate of the local coffee industry. And it is this deep passion for coffee that prompted him to organize the Manila Coffee Festival, happening from March 7 to 9, at the World Trade Center Manila. Tickets are at P100.
What exactly is the Manila Coffee Festival?
The festival is an all-inclusive, arms-wide-open event for all the different lovers of our favorite caffeinated drink. Their bigger counterparts include the New York Coffee Festival, the London Coffee Festival, and the recent Amsterdam Coffee Festival. It's for coffee aficionados, hardcore coffee-gear heads, distributors of coffee-related machines or merchandise, professional coffee cuppers, and anyone who enjoys coffee and wants to meet fellow coffee lovers.
ADVERTISEMENT - CONTINUE READING BELOW
Bringing the Manila Coffee Festival to Manila would be one step towards their goal of elevating Philippine coffee not just by improving its quality, but also by promoting it among Filipinos and other cultures.
"I thought, if I was going to come up with a coffee event, I'd want it to have a festive feel and be a coffee celebration in the real sense," Watanabe says.
"Cup-to-farm" is the festival's underlying advocacy, and this means that the best way to experience the amazing local coffee-bean varieties firsthand is by taking your cup and meeting the farmers behind the beans. Based on a report by the Philippine Coffee Board, the Philippines is one of the few countries that produces the four varieties of commercially viable coffee: Arabica, Liberica (Barako), Excelsa, and Robusta.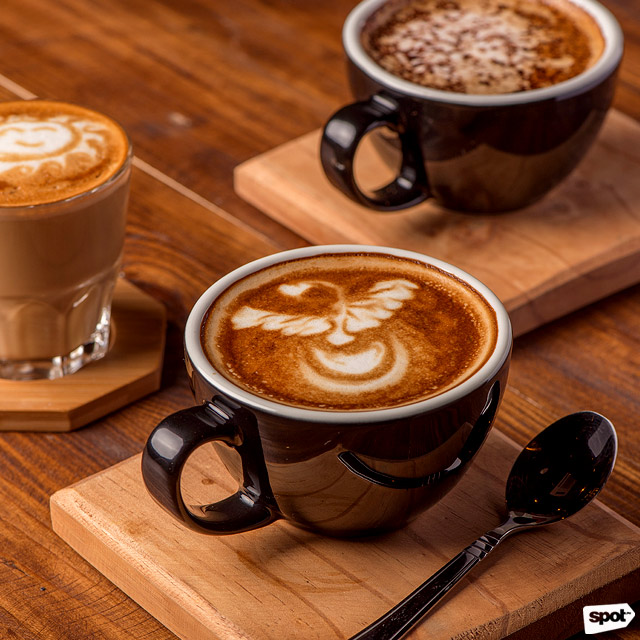 ADVERTISEMENT - CONTINUE READING BELOW
The different passions that come with sharing a cup of coffee will also be highlighted at the fest. Audiophiles would be happy to know that there will be mid-range to high-end turntables on display, along with other audio gadgets, at the event. Meanwhile, one of the festival's exhibitors is Hineleban Farms, a popular source of hard-to-find ingredients like adlai and Bukidnon coffee beans in the Metro.
A coffee competition will have winners from different regions competing to represent the Philippines at the 2019 World Barista Championships in Boston, U.S.A.
From coffee enthusiast to coffee trader
Before bringing one of the biggest coffee events in the world to Philippine shores, Watanabe was just like any other office dweller. In 2009, he retired from his corporate job to pursue his love for coffee full-time. He started by learning the ins and outs of the industry as a coffee trader.
The Coffee Heritage Project, a mission to preserve local and traditional coffee culture, is his handiwork and advocacy. The movement promotes collaborations among farmers, scientists, soil specialists, and many other people who want to uplift the country's coffee value. It eventually resulted in Sagada's first-ever coffee-themed bed and breakfast, Coffee Heritage House, where guests can immerse themselves in coffee-centric activities while basking in the serene environment of the Mountain Province.
ADVERTISEMENT - CONTINUE READING BELOW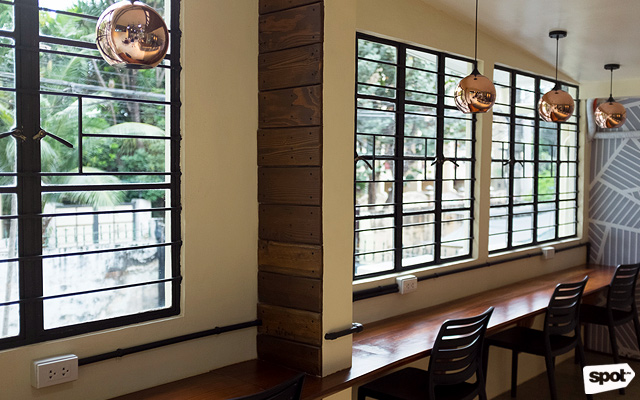 Apart from that, Watanabe founded SGD Bodega in Teacher's Village, Quezon City, a café that is also the home base for The Coffee Science Center, a school that imparts knowledge about everything there is to know and understand about coffee and the industry.
ADVERTISEMENT - CONTINUE READING BELOW
In a previous interview with SPOT.ph, Watanabe explained, "There is no coffee school…When I say coffee school, I don't mean barista school, I mean really chemicals and agriculture and engineering. What's out there is a lot of standards that the industry has set."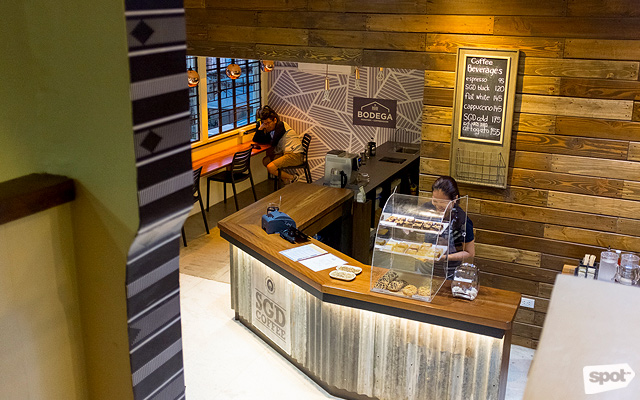 ADVERTISEMENT - CONTINUE READING BELOW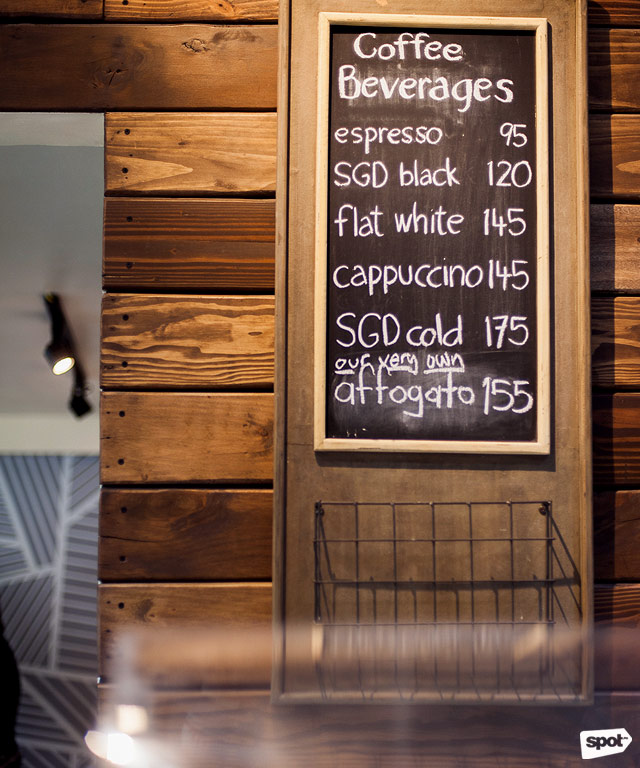 To improve the quality of local coffee, the Coffee Science Center helps by reviewing the country's agricultural and coffee farming standards, and taking action when needed. He said that since the climate and the farming culture are changing, the center uses the knowledge they have gathered to adapt and understand these inevitable shifts.
ADVERTISEMENT - CONTINUE READING BELOW
"We're just all trying to share knowledge and maybe then someone is encouraged to innovate and we hope that that someone comes back and shares it with the others who are coming in and so on. The whole purpose is for us to be able to preserve and enhance our coffee heritage."
A double shot of advice
Promoting local coffee traditions, uplifting our own farmers, and contributing to the richness of local coffee culture with each Manila Coffee Festival incarnation will always be the bottom line for the future. Watanabe has high hopes that the country would also get the chance to host the prestigious World Barista Competition.
For now, the festival wants to take a page from the glorious festivity of our much-loved fiestas: Fun, revelry, live music, food, and entertainment, all tied up with the beauty of one's favorite cup of coffee.
Manila Coffee Festival runs from March 7 to 9. It will be held at World Trade Center Manila, 1300 Pasay Extension corner Sen. Gil J. Puyat Avenue, Pasay City. Tickets, priced at P100, are available online. For more information, log on to Manila Coffee Festival's official website.
ADVERTISEMENT - CONTINUE READING BELOW
Share this story with your friends!
---
Help us make Spot.ph better!
Take the short survey
Load More Stories