Hawker Chan
G/F Glorietta 3, Ayala Center, Makati City
Open daily from 10 a.m. to 10 p.m.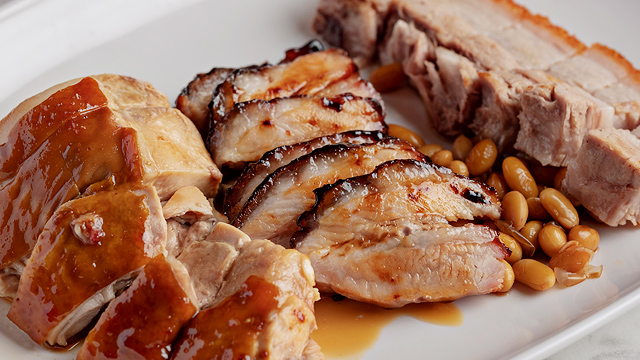 (SPOT.ph) You probably know the story already: Chan Hong Meng's hawker-stall-that-could was given a Michelin star that changed the sprightly man's life forever. Since the fateful publishing of Singapore's first Michelin guide, Hawker Chan has been flown around the world to open new branches, partner with major brands, and celebrate this humble but incredible repertoire of soya sauce chicken, rice, and noodles. (And just for the Philippines: Fried dumplings.)
ADVERTISEMENT - CONTINUE READING BELOW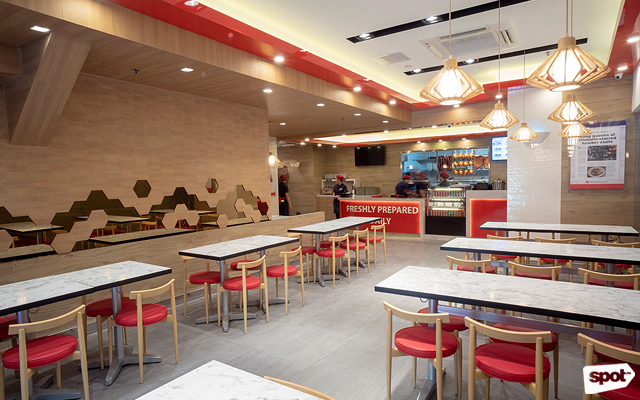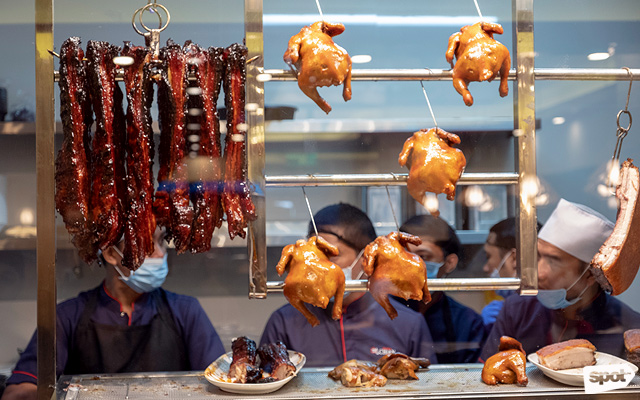 As much as everyone loves a good meteoric rise in a story, the main cast is really made up of the food; that's probably what any chef would want, though. Regardless of price—and with an average of P150 per dish, the price is pretty hard to beat—this is ultimately a wonderfully simple and simply wonderful little menu. At their newest branch in Glorietta, their first in Makati, Hawker Chan's interiors are pretty much the same as all over the world: Straightforward and brightly lit, with a takeout counter at the far end of the store.
But maybe you don't want to hear about all that and you're only here to find out what you should order. Fair enough! The short answer is "anything"; the long answer follows thusly: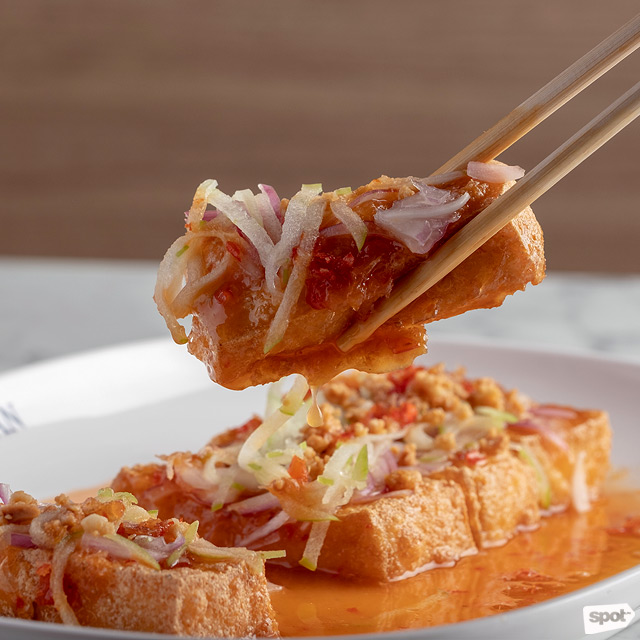 ADVERTISEMENT - CONTINUE READING BELOW
This is a weird place to start, admittedly, but the Thai Style Tofu (P160) is pretty incredible. It's delicately crunchy, with a soft but not sloppy interior (a quality which tofu can take on at times) and a sweet-tangy-spicy sauce that is only elevated by red onion—we could eat two plates each, easy.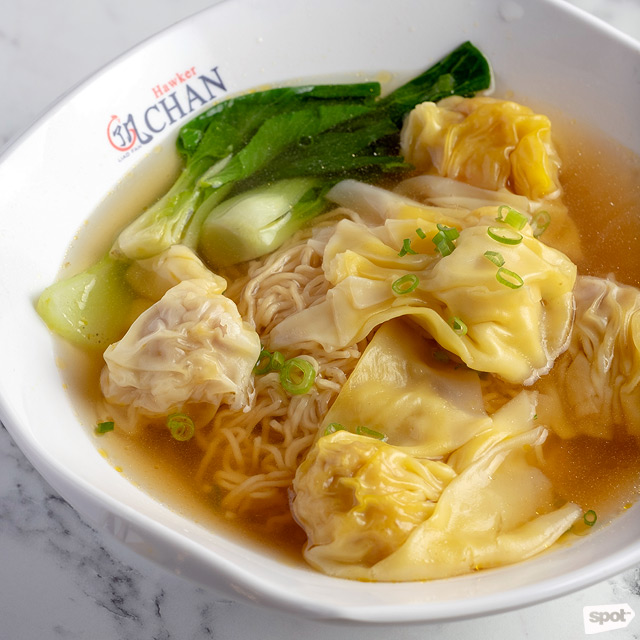 ADVERTISEMENT - CONTINUE READING BELOW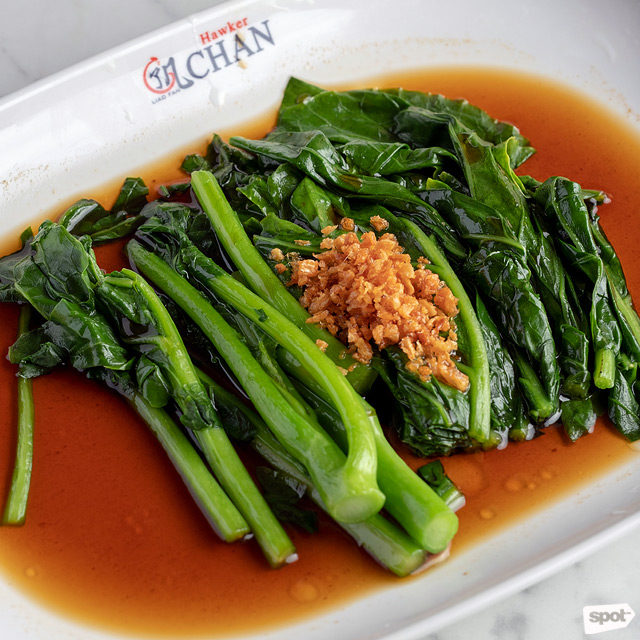 The Wonton Noodle Soup (P129), on the other hand, is one of the cleanest-tasting wonton soups you'll have. The flavor of the dumplings really shines through because it's not fighting with a salty broth. Rather, it's delivered to you on this mild vessel of warmth and goodness. Even the veggies at this place are delicious and well-seasoned. How often do you hear that? A side of the Seasonal Vegetables (P99) with your choice of rice or noodle add-ons, and you would probably still walk out happy. But we know that's not why you're here.
ADVERTISEMENT - CONTINUE READING BELOW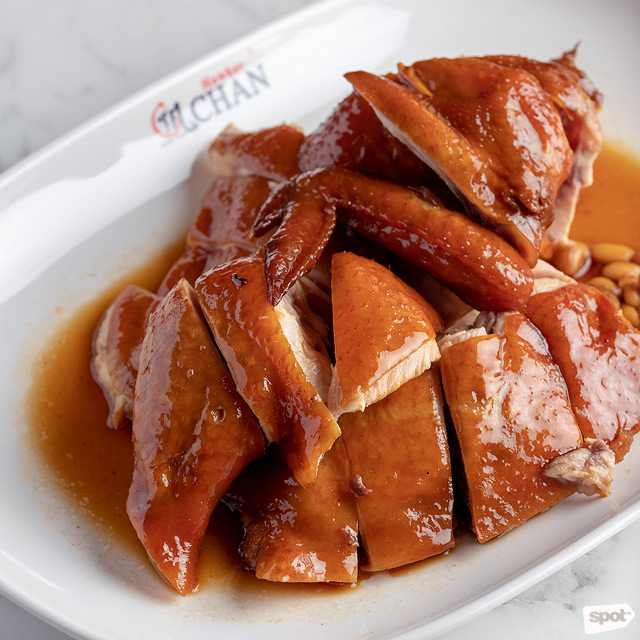 Before we dive in properly, we want to be clear about this: All of these carb options are ideal. Rice will probably prove to be the menu darling, and the normal noodles are just so, so good, but those vegetable noodles have such a great bite to them, too. And that's where our hearts are right now. There's no playing favorites with the accompanying sauces, like the pickled chili or sambal, however, because they are all beautiful. Kind of like that one family in a posh neighborhood whose kids all grow up to be hot and it's actually kind of annoying?
ADVERTISEMENT - CONTINUE READING BELOW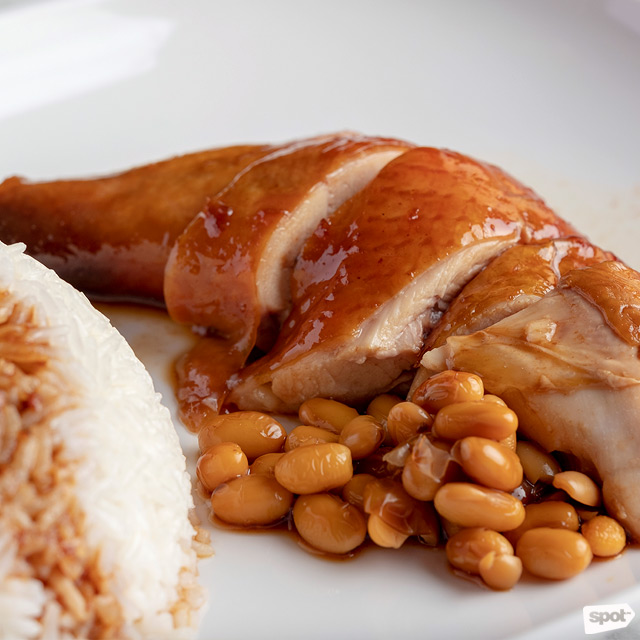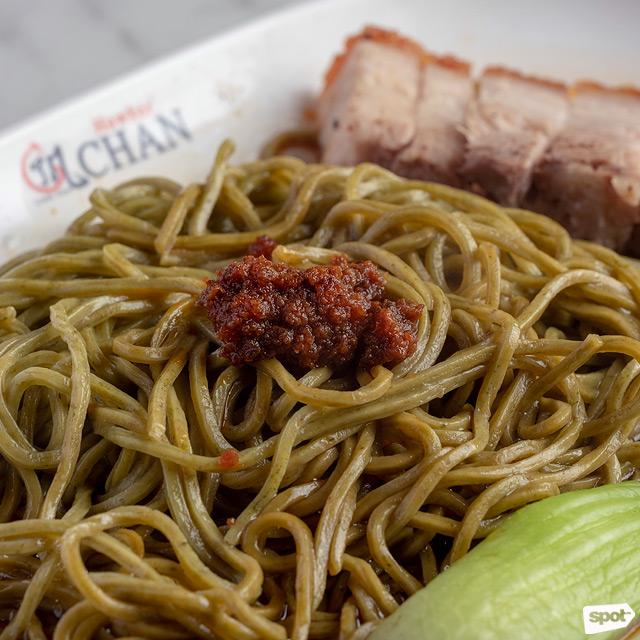 ADVERTISEMENT - CONTINUE READING BELOW
The Soya Sauce Chicken Rice (P128), the Roasted Pork Vegetable Noodle (P218), and the Half Chicken (P299) are all worth a try because the chicken is so damn tender and sweet—good enough to almost bring you to tears, and we're not kidding.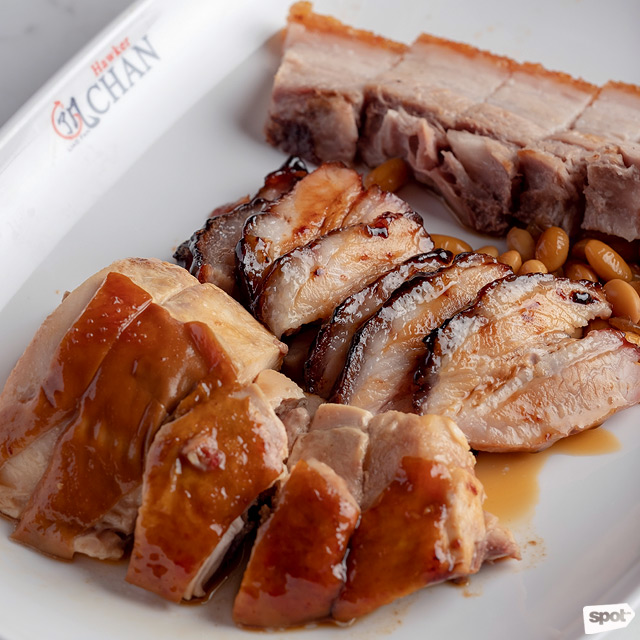 ADVERTISEMENT - CONTINUE READING BELOW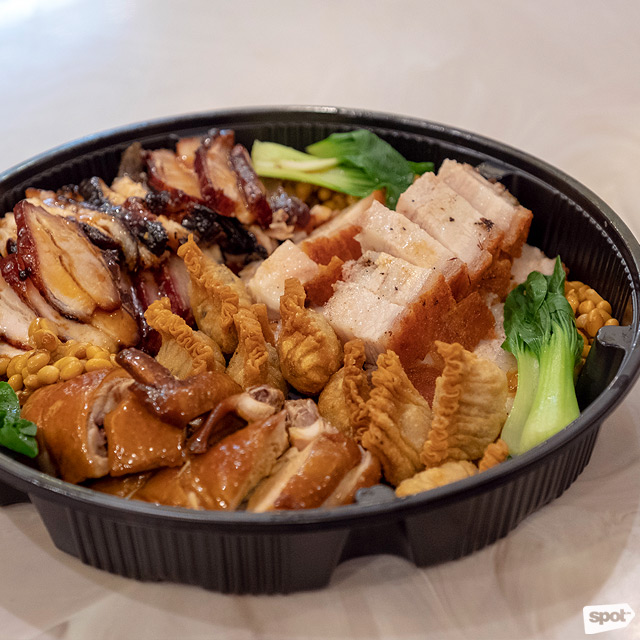 The Any 3 Combination Platter (P250) is also the best thing to ever bless this corner of Ayala Center, because the char siu is about as amazing as the roast pork and soya chicken. It just is. As if all that weren't enough, Hawker Chan is also offering the perfect celebration food through the Chef's Basket (P1,560/six to 10 people), featuring some of the best things on the menu—which, as you can tell by now, is almost everything. And it's great for any occasion: Got a raise? Quit a toxic job? Finally blocked your ex on all social media platforms? Chef's Basket is the appropriate response to all of them.
ADVERTISEMENT - CONTINUE READING BELOW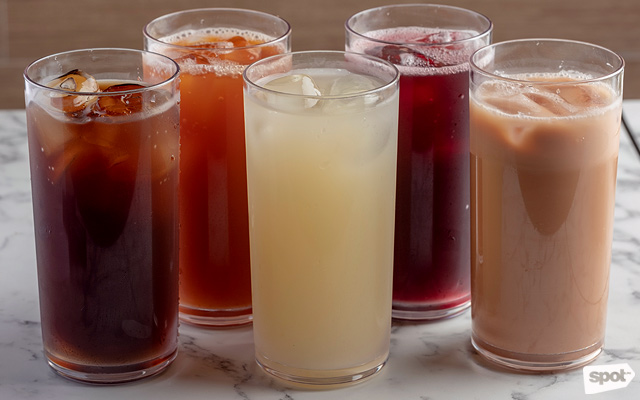 There's no getting around this. And shock horror, even the drinks are good, and we're almost mad about it. We already know you'll like the classic HK Milk Tea (P88), but the Barley with Calamansi (P50) and Houseblend Iced Tea (P50) are refreshing alternatives, both having that citrusy kick.
ADVERTISEMENT - CONTINUE READING BELOW
Many of these items can and will end up in your list of random cravings, and Makati dwellers in particular should thank their lucky stars right now. You're just going to have to go and find out for yourself.
Photos by Hans Fausto
Share this story with your friends!
---
Help us make Spot.ph better!
Take the short survey
More Videos You Can Watch
Load More Stories