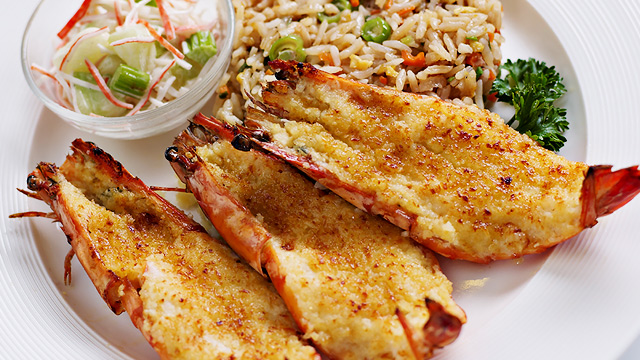 (SPOT.ph) Like a lot of well-loved restaurants in the Philippines, Conti's started at home, specifically the one owned by Cecille Maranon, Carole Sumulong, and Angie Martinez—sisters whose maiden name is Conti. What started in October 1997 as a home-based food business that served up classic party fare like baked seafood, pork chop, pastries, and cakes soon grew into a full-fledged restaurant, with the opening of the first Conti's at BF Homes, Parañaque City in 1999.
ADVERTISEMENT - CONTINUE READING BELOW
Conti's now has over 20 stores, and is expanding to add more branches. It's very likely you've celebrated a birthday or any other holiday at a Conti's branch, and just like us, are probably curious: What are the most ordered dishes at Conti's? We list them down in no particular order.
Note: This list is not ranked.
Also read:
The 10 Most Popular Dishes at Din Tai Fung in Manila
The 10 Most Popular Dishes at Cibo in Manila
The 10 Most Popular Dishes at Pancake House in Manila
Here are the 10 best-selling dishes of Conti's Menu in Manila:
Mango Bravo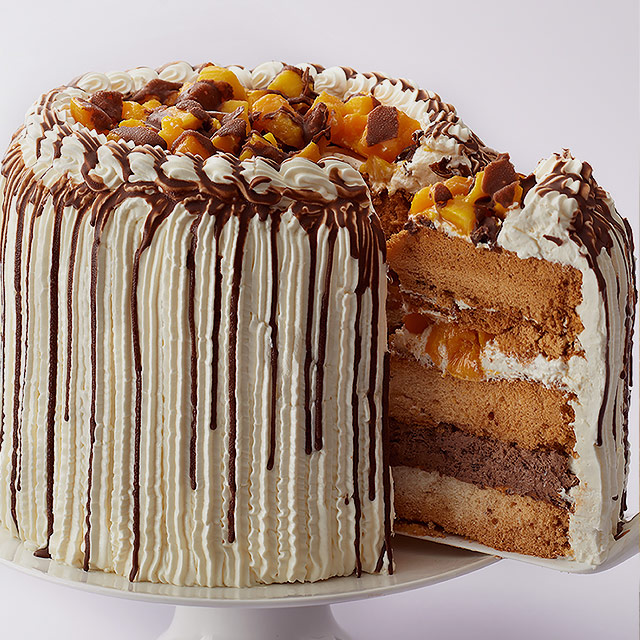 When you think of Conti's cake menu, this cake is surely what comes to mind first. Taller than average, the Mango Bravo has picture-perfect layers of crunchy wafers, chocolate mousse, and ripe mango chunks. It's intimidating to slice (lucky for you, we have a video that teaches you how to do it), but once you get everything on your plate, you have a cake that balances refreshing fruitiness with indulgent chocolatey-ness. Plus, the sight of this beauty is sure to turn heads at any party spread. It's no wonder the Mango Bravo is one of the bestsellers at Conti's and is pretty much the dessert synonymous with the restaurant.
Choco Overload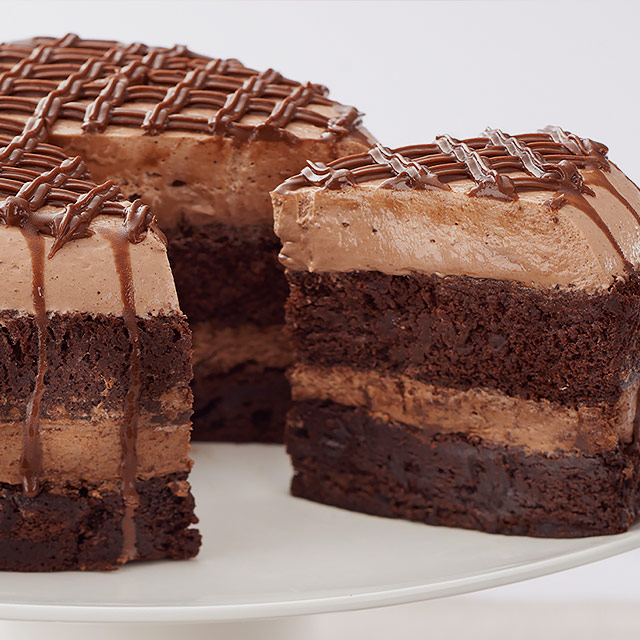 ADVERTISEMENT - CONTINUE READING BELOW
For chocoholics, there's no better cake than the Choco Overload. While not as ubiquitous as the Mango Bravo, the decadent cake has enough of a following to get it on this list. With layers of moist chocolate cake plus chocolate ganache and cream, this cake is already more than enough for your cocoa cravings. Then to top it off, the entire cake gets drizzled with chocolate syrup in a distinctive criss-cross pattern—they don't call it "overload" for nothing.
Black Velvet Cake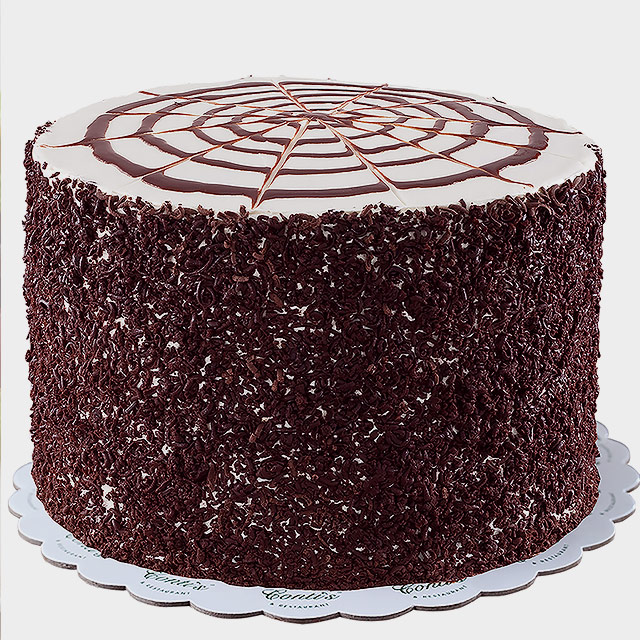 ADVERTISEMENT - CONTINUE READING BELOW
Like most of the signature cakes at Conti's, the Black Velvet Cake has a unique design that makes you go "That's from Conti's" when you see it. And with it being one of the most popular cakes at Conti's, we're sure you've seen this at a lot of parties. The Black Velvet is another chocoholic's dream, with chocolate cake layered with cream cheese, a blanket of cream icing, and chocolate sprinkles all around the cake to finish it off.
Assorted Pies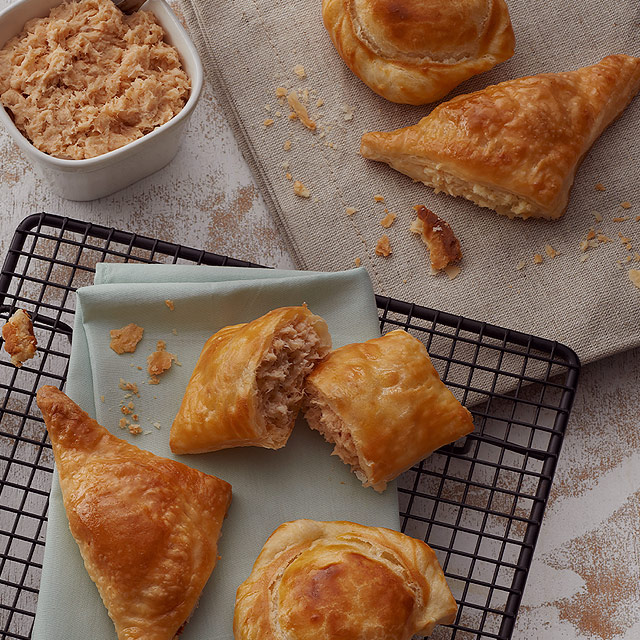 ADVERTISEMENT - CONTINUE READING BELOW
Part of the reason why Conti's has become a go-to when it comes to potluck fare is their pies. The flaky, buttery goodies come in a variety of flavors—from sweet to savory, there's something for everyone. It's almost impossible to choose just one from Chicken Pie, Salmon Pie, Apple Puff, Cheese Puff, and more. And in case you didn't know, you can get different flavors in one box.
Linguine in Pesto Sauce with Seafood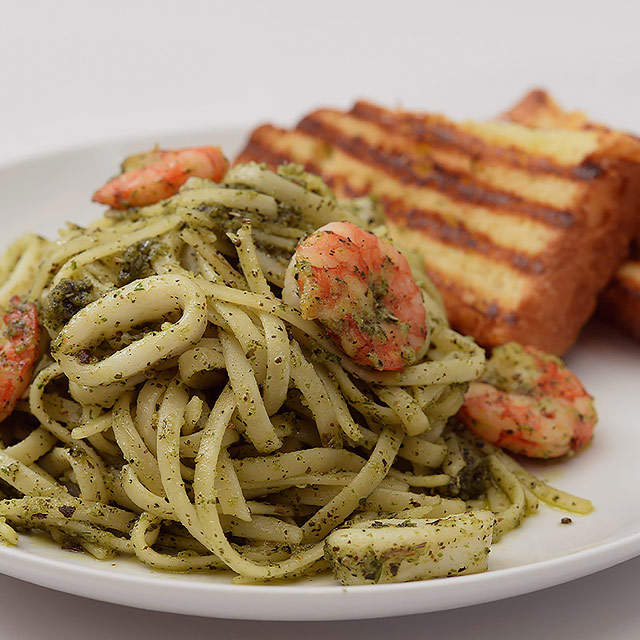 ADVERTISEMENT - CONTINUE READING BELOW
Conti's offers a wide range of pasta options that includes both those familiar to most Filipinos and a few original creations. Even among Macaroni and Cheese, Lasagna, and Carbonara, the Linguine in Pesto Sauce—specifically With Seafood—is a surprising crowd favorite. Whether you're looking for something different or have always been a fan of the bright punchy flavors of pesto, you'll enjoy the Conti's version that has tender prawn and squid.
Garlic Sotanghon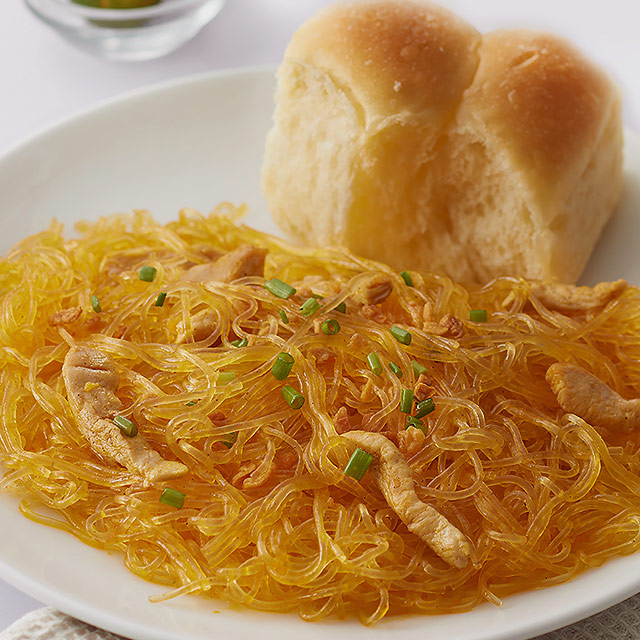 ADVERTISEMENT - CONTINUE READING BELOW
If pasta isn't your thing, Conti's is also known for their sotanghon. Conti's version is generously peppered with garlic and chunks of chicken for punchy, garlicky flavors that are balanced out by a side of buttery dinner roll. Feeling extra hungry? Conti's also recommends pairing the Garlic Sotanghon with Fresh Lumpia.
Chicken ala Kiev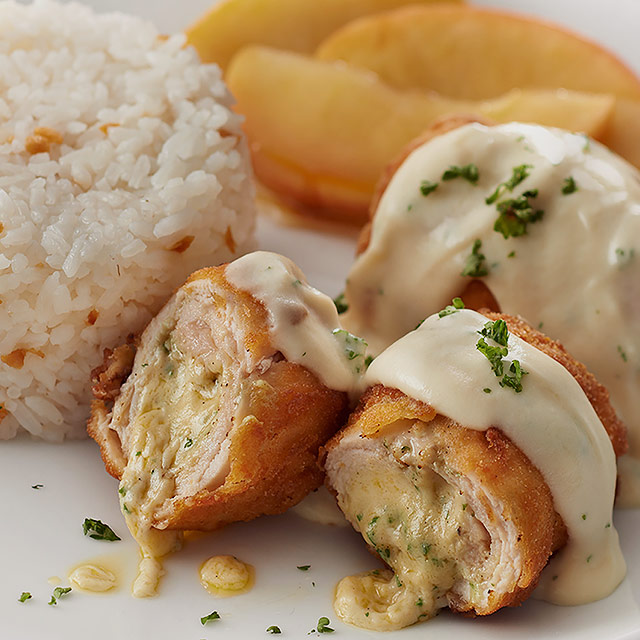 ADVERTISEMENT - CONTINUE READING BELOW
Conti's started as a food-order business based at home so a lot of their dishes are hearty party fare. The name "Chicken Ala Kiev," isn't one that's familiar to the average diner, but once you see that it has crispy chicken fillets, rolled and stuffed with cheese and herbs and topped with a creamy sauce, who can resist? The combo of fried chicken, cheese, and cream proved to be a hit even at Conti's, placing it on the list of their most popular dishes. Fun fact: If you hadn't caught it from the name, this is a dish that originated in Russia.
Grilled Porkchop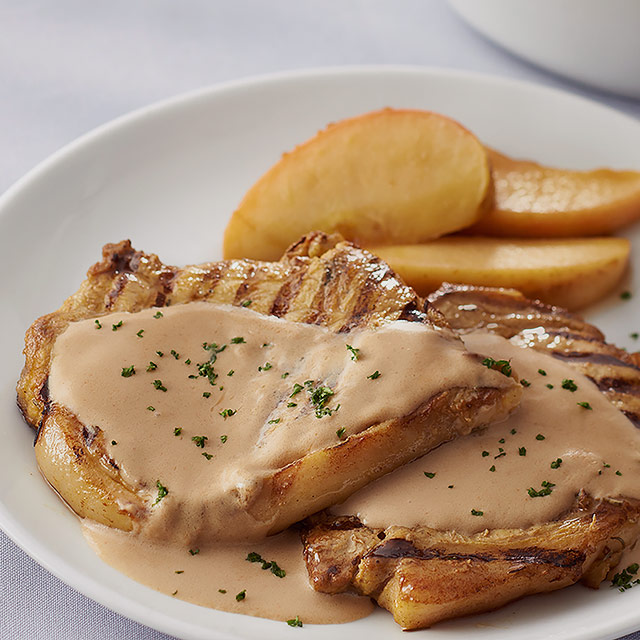 ADVERTISEMENT - CONTINUE READING BELOW
Conti's offers a wide range of protein options, from pork and beef to chicken and seafood. Among the pork entrées, nothing beats the Grilled Porkchop for regulars of Conti's. Simple yet hearty and tasty, this meal has two slices of grilled herb-crusted pork chops, served with a side of caramelized apples and your choice between garlic or saffron rice.
Baked Prawns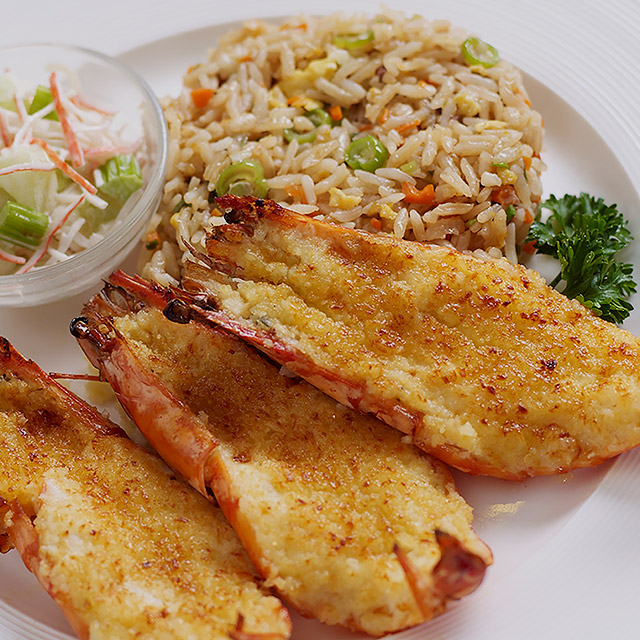 ADVERTISEMENT - CONTINUE READING BELOW
Another hit entrée at Conti's is their Baked Prawns. The dish comes with huge black tiger prawns, butterflied then topped with a special, cheesy crumb before baking for a gooey-crunchy seafood treat. Japanese fried rice and crab salad on the side make this meal extra special.
Conti's Baked Salmon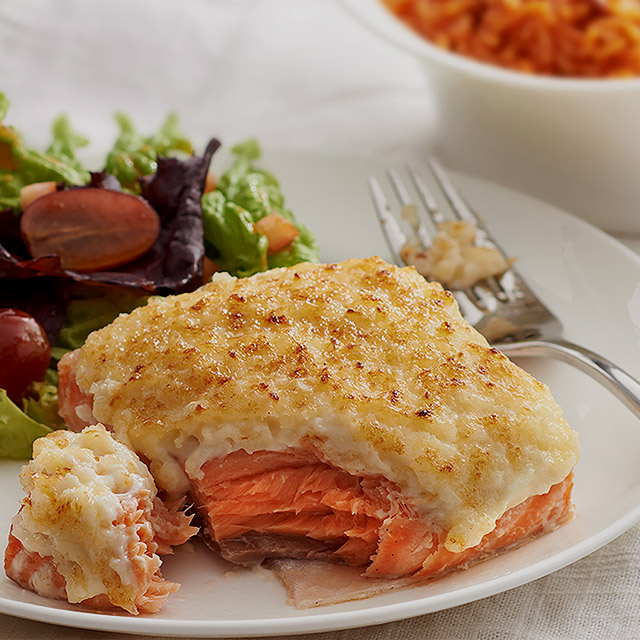 ADVERTISEMENT - CONTINUE READING BELOW
The fact that Conti's decided to attach their name to this dish already lets you know it's something they're particularly proud of. It's not difficult to convince anyone to order this dish with flaky Norwegian salmon that's topped with a cheese-garlic sauce then baked until the cheese has melted. The fish is then served with a side of greens or on a bed of buttered vegetables. Aside from being a tasty seafood option, Conti's Baked Salmon—as well as the other entrées—can be ordered in party trays that are sure to be a hit at your next celebration.
See a list of Conti's branches.
Photos courtesy of Conti's Bakeshop and Restaurant
Share this story with your friends!
---
Help us make Spot.ph better!
Take the short survey
More Videos You Can Watch
Load More Stories