Ayutthaya
EP Beauty Farm Wellness and Events, Barangay Cerca II, Anuling Mendez, Cavite
Contact: 0917-845-5519
Open daily from 5 p.m. to 11 p.m.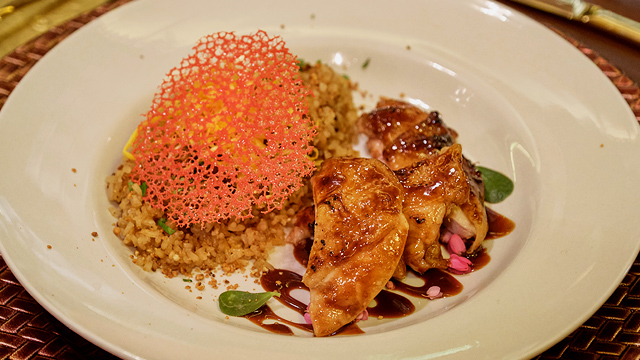 (SPOT.ph) Most of us are used to thinking about certain cuisines in very particular ways. In the case of Italian food, for example, pizza or spaghetti and meatballs were everyone's go-to until the mighty calzone came into our lives. For Thai food, what little we knew probably revolved around pad thai, skewers, and possibly some form of curry. But as with anything in life, there's much more to the food from the Land of Smiles, and that's what Ayutthaya sets out to prove.
ADVERTISEMENT - CONTINUE READING BELOW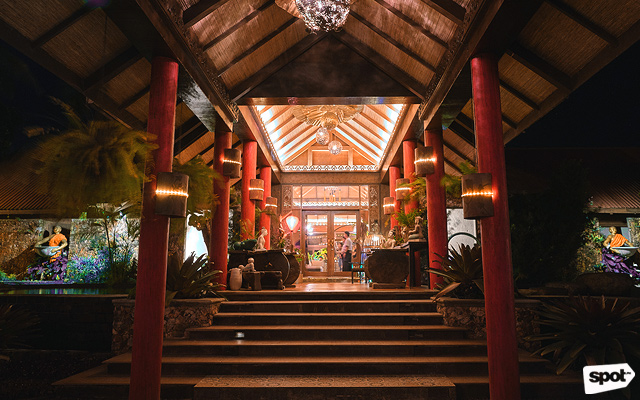 If Chef Kevin Villarica's name sounds familiar, it's because he's one-third of team behind Hapag Private Dining. We're not entirely certain how he makes time for both his ventures, not to mention a third on the old drawing board (watch this space), but what we can tell you for sure is that his heart and soul goes into his work, and it shows.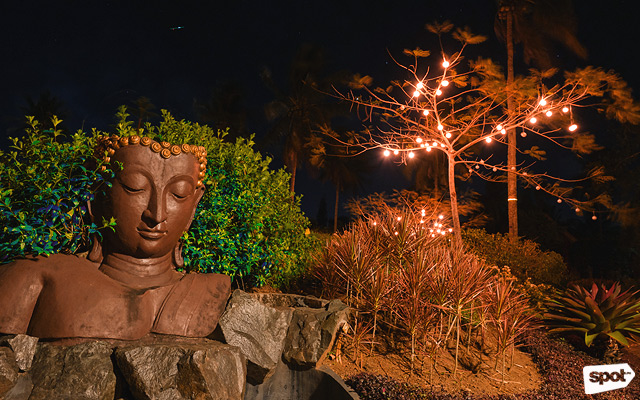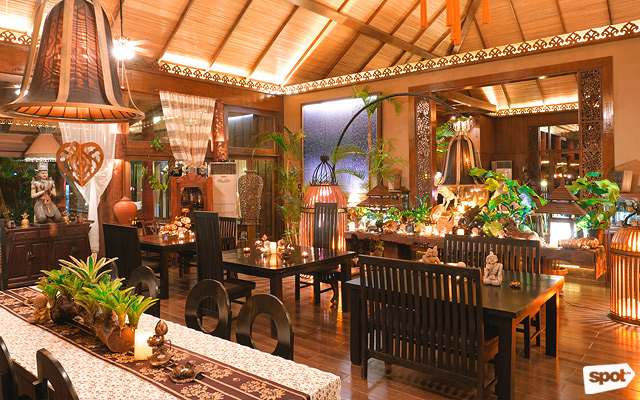 ADVERTISEMENT - CONTINUE READING BELOW
He seems to have a proclivity for places that take some finding—like Hapag, Ayutthaya's location takes a little more than Waze's help to scope out. But once you get there, it's as if you've entered paradise; there's a quiet, calming air to the place, dripping with a kind of opulence that isn't uncomfortable or off-putting. If anything, you'll just feel like you're starting the fancy leg of your vacation—and if you're up in Tagaytay anyway, that's probably what you're doing.
ADVERTISEMENT - CONTINUE READING BELOW
For P3,800, you get an eight-course tasting menu that shows a very different side to Thai food. They don't start you off easy, either—the Fish Curry & Tapioca Pearl Crispies is a strong place to begin. Spicy and brimming with different textures, this surprisingly generous bowl of hearty curry houses some of the most tender fish you've ever sunk your teeth into, all over a small bed of creamy mashed potato, flavored with basil oil. The dehydrated tapioca on the side isn't just fun to look at—think of it like a subtle version of kropek.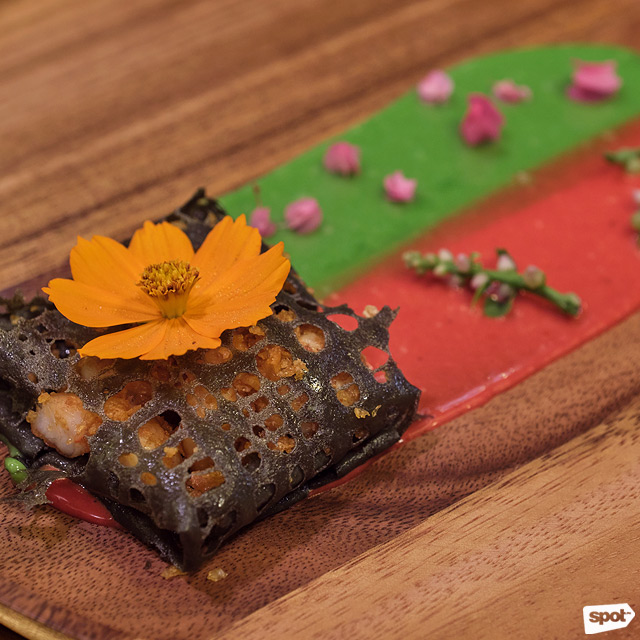 ADVERTISEMENT - CONTINUE READING BELOW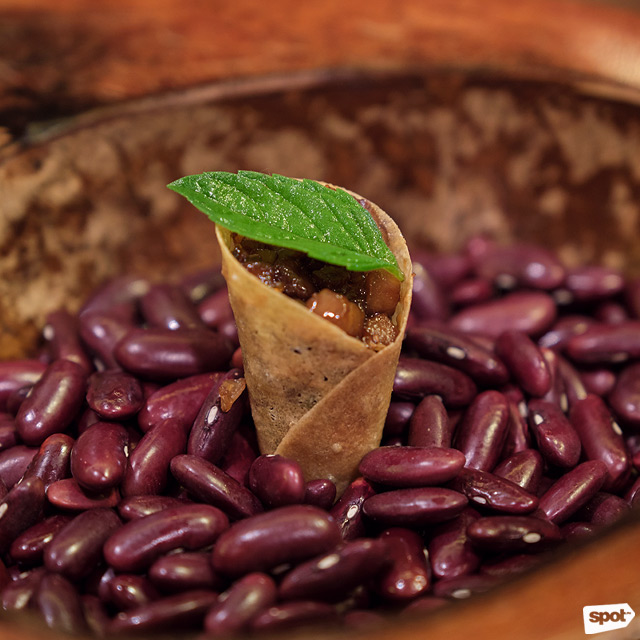 La Tieng is your second course—and it's a dish that Thai royalty often eat. The crunch of the cereal prawns packs an aromatic punch thanks to the use of kaffir lime, but it's the bright basil and beetroot reductions that captivate the senses. The forest green egg "net" keeps it all together on the sleek wooden plate. This is followed by sous vide basil pork in wheat cones, called the Pad Grapao. The challenge is to eat it all in one bite, but what a bite it is; soft and fragrant meat, enveloped in crispiness. You'll only be sad there isn't more.
ADVERTISEMENT - CONTINUE READING BELOW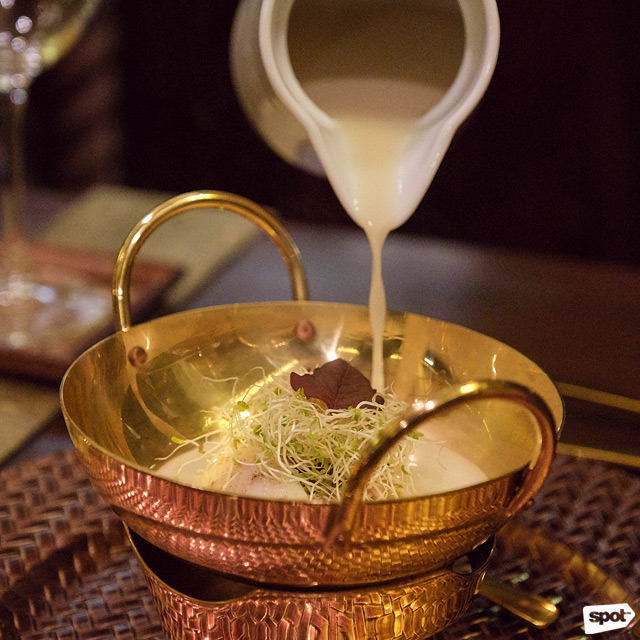 A second bowl of fish is next, in the form of Tom Kha Pla. The coconut broth is just thin enough to keep the dish from being too rich, while the mix of mushrooms give it body and tons of umami flavor. Again, the servings make it hard to believe this is just a tasting menu, but we're content not to question them for as long as we can eat.
ADVERTISEMENT - CONTINUE READING BELOW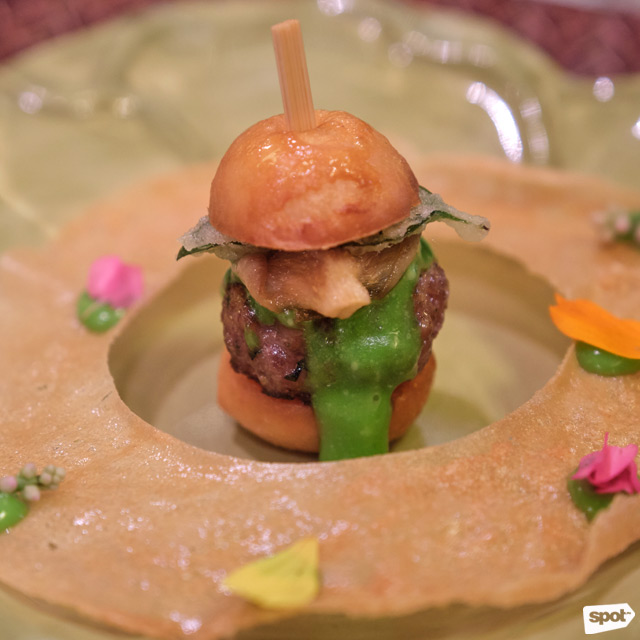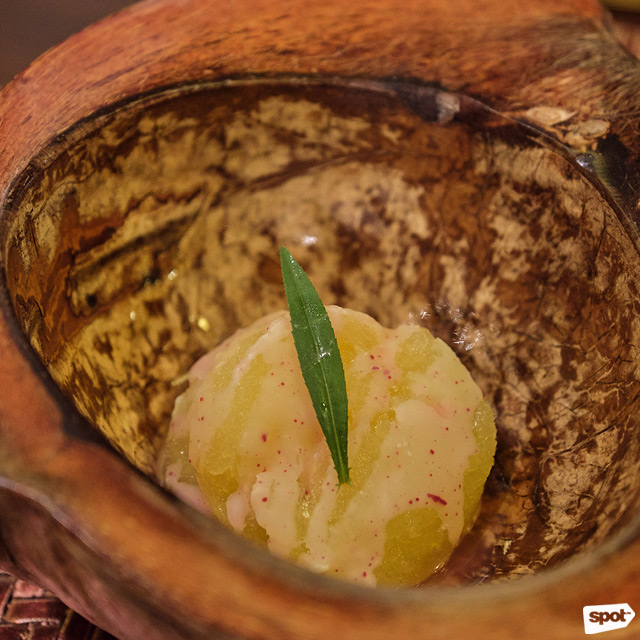 ADVERTISEMENT - CONTINUE READING BELOW
And eat we shall—the Kaffir Sliders might initially remind those who've visited Hapag of a certain bonete-centric starter, but the taste of these bites are entirely their own. In true Thai fashion, the intensely citrusy nature of the kaffir lime plays a major role, followed closely by an herby basil emulsion, but the star of these little sandwiches is somehow still the wonderfully tender beef-and-pork patty. The only logical follow-up to this plate is a refreshing, palate-cleansing Sorbet made of tarragon and dalandan. Pro tip: Eat the tarragon leaf. You won't regret it.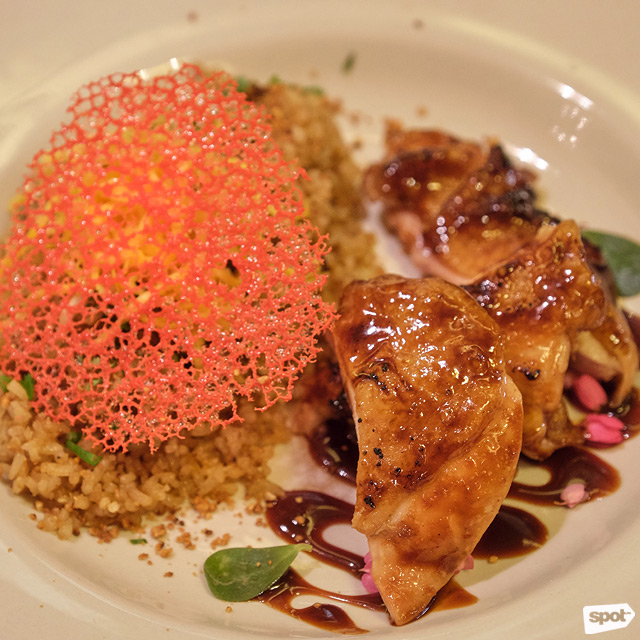 ADVERTISEMENT - CONTINUE READING BELOW
The Thai Chicken BBQ is arguably Villarica's magnum opus; as simple as this dish seems, it requires a fastidious soul. The menu says, "sous vide chicken in coconut milk marinade," but there are a few extra steps, such as smoking the meat over apple wood. "Otherwise it would just taste like coconut," says Villarica, "and that's not what you want out of something called barbecue." The chicken is almost pillowy, that's how soft it is; the peanut glaze gives the right amount of savory-sweetness, while the bagoong rice acts as the perfect, slightly salty foil to all of those flavors. It's one of those dishes you swear you'd eat every day if you could make it at home.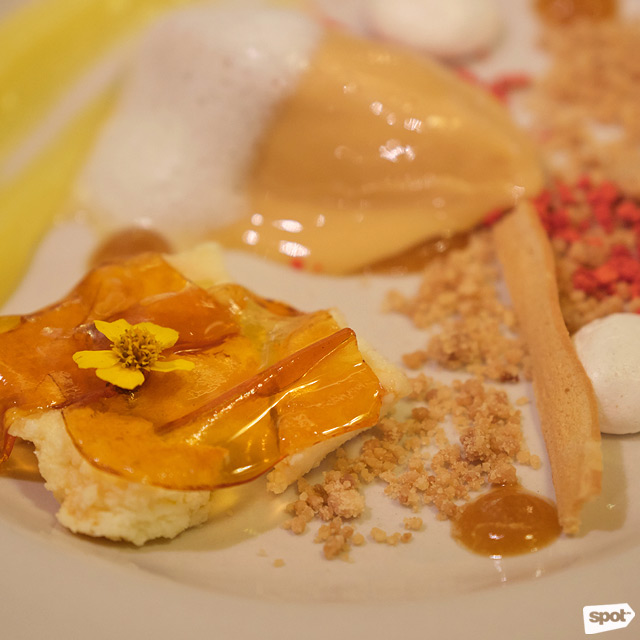 ADVERTISEMENT - CONTINUE READING BELOW
You'd think your journey ends with the Thai Cheesecake—a bit of a misnomer, given that it's a veritable mishmash of desserts, including but not limited to cheesecake, ice cream, lemon curd, and meringue—but this menu's like a good Marvel movie. You won't be sorry if you stick around for the two surprise courses at the end. We won't spoil the ending for you, though—you have to drive down there and find out for yourself.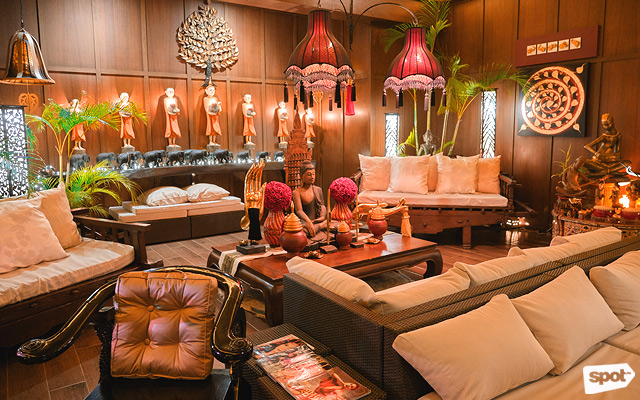 ADVERTISEMENT - CONTINUE READING BELOW
It's worth every mile you travel, however far you have to go. In any case, it's much easier than hopping on a plane to Thailand, but with that setup and those flavors, you've basically done just that.
Photos by Hans Fausto
Share this story with your friends!
---
Help us make Spot.ph better!
Take the short survey
More Videos You Can Watch
Load More Stories