What It's Like to Cook for Frontliners, Straight From a Chef
It's no easy task, but for Chef Natalia Moran is up to the challenge.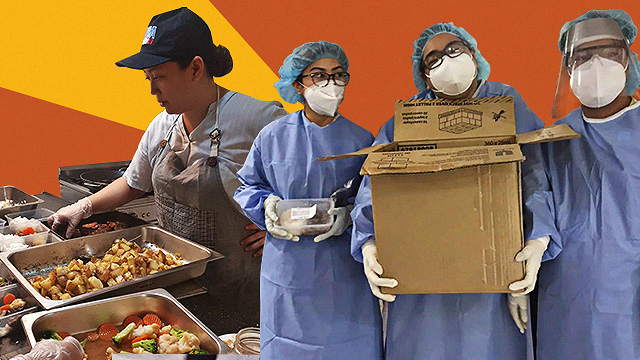 (SPOT.ph) It takes a special heart to go out of your way to lend a helping hand to others, especially in the midst of the current COVID-19 pandemic. Chef Natalia Moran, culinary consultant for The Sunny Side Group and Tasteless Group of Restaurants (a few restaurants under which are The Sunny Side Cafe, Spicebird Grill, Your Local, PizzaExpress, and Granivore) is one such person, having volunteered to cook meals for medical frontliners since March 27. She currently works with Frontline Feeders Philippines, an organized group of doctors, restaurant owners, and non-government organizations that mobilize food distribution to various hospitals in and outside the Metro, to help bring sustenance to doctors, nurses, staff, and other personnel as they go about their daily crusades in helping others battle the disease.
How She Got Involved
Having just returned from a trip to Boracay around the beginning of March, Moran was advised to stay home and isolate herself after developing a dry cough and headache. This meant she could not cook for other people—which only fueled her desire to do so. "I couldn't just stay home, enjoy cooking for my family, enjoy good food, watch Netflix, play the keyboard, rest and relax, [and so on]," she shares. "So many things were happening around me and I was moved to do something, help out, be of service to others in need."
ADVERTISEMENT - CONTINUE READING BELOW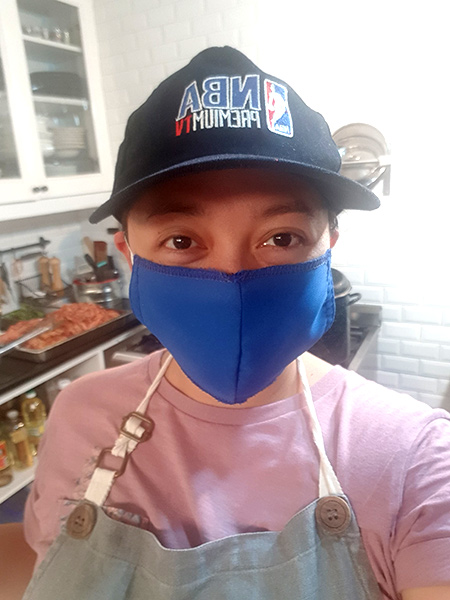 CONTINUE READING BELOW
Recommended Videos
Once the self-quarantine was over, she was determined to help the community by cooking for frontliners in San Juan—and began to do so, preparing one meal for 50 to 100 people every Friday for the next three to four weeks. Although her assistant cook was in the province and she had no other assistants, she had a fully equipped test kitchen, a driver, and an SUV by her side. "I thought I'll use what I have to help out," she says. "All you need really is to be willing, to have that drive, and well, to be resourceful."
Moran told her family about the venture, which her brother posted about on Facebook—and by the next morning, she woke up to numerous messages from friends and family saying they wanted to donate. "I was so overwhelmed with how generous and selfless people can be during this crisis," she admits. "I had to organize everything, with the help of my family, so that we could produce as many meals as we can, given our limited manpower."
ADVERTISEMENT - CONTINUE READING BELOW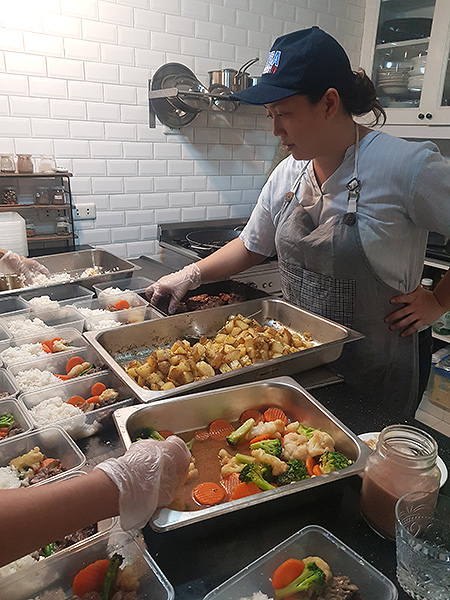 From there, she sent a message to a friend who had a similar project. Her friend then passed her on to Karla Reyes of The Plaza Catering and was then introduced to Frontline Feeders. With the donations from Frontline Feeders, her family, and her friends, she is able to cook meals for medical frontliners every single day. To date, they have collected a total of P295,125 and have cooked about 4,316 packed meals, which they deliver to hospitals such as the Cardinal Santos Medical Center, UERM Memorial Hospital, Veterans Memorial Medical Center, among others.
Cooking for a Cause
Moran's day starts at 7 or 8 a.m. She wakes up, does some stretching and exercise, and goes on to start cooking prep, assisted by their kitchen helper, Ate Liza. By 10 a.m., she packs food with the help of her family. Her younger sister is her "executive assistant" who prints the labels and takes care of coordination, aside from going to the bank and doing the groceries for them, while her son is in charge of counting the boxes and slicing bananas when they need them. Meanwhile, her mom helps out by putting rice in the containers while her aunt wraps and adds utensils to the boxes. "It's a whole team effort, really, and that's what makes it even more meaningful and worthwhile."
ADVERTISEMENT - CONTINUE READING BELOW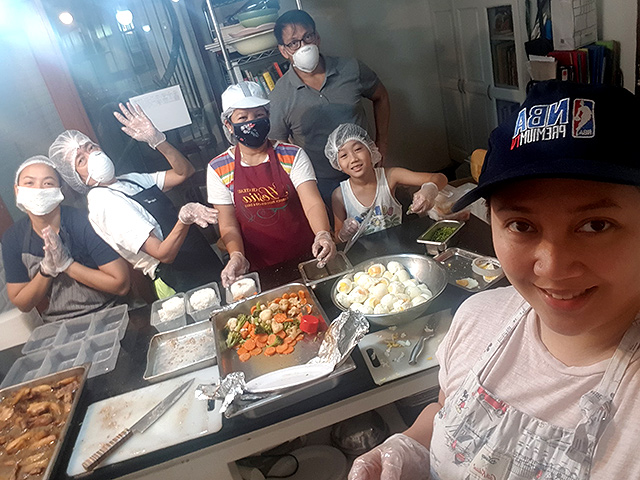 Once all the food is packed, her dad comes in to help them, too. "[He] polices everyone and everything that goes in and out of the gate," Moran explains. "He also is in charge of packing the meals in boxes and sending them to the car." They deliver food by 11 a.m., after which Moran takes a break to either rest, clean her room, do work at her computer, order ingredients, spend time with her son, or plan for the next few days. By 2 p.m., she preps food for dinner, following the same meal-packing ritual with her family at around 4 p.m. and delivering the meals by 5 p.m.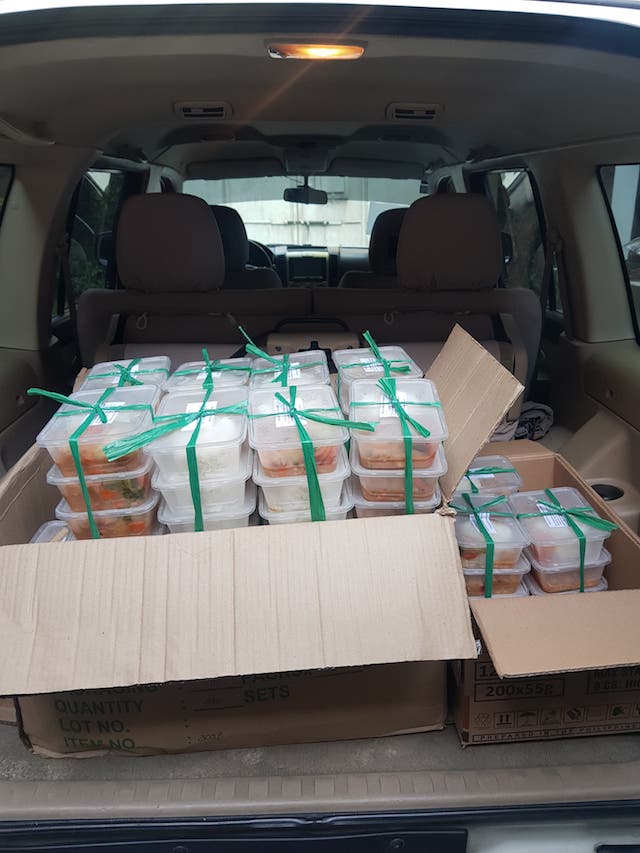 ADVERTISEMENT - CONTINUE READING BELOW
In a day, they make anywhere from 100 to 400 meals, and some of the dishes she's made include arroz a la cubana, burger steak with mushroom gravy, Korean beef with steamed vegetables, siomai on yang chow fried rice, and fried pork belly with sriracha vegetables.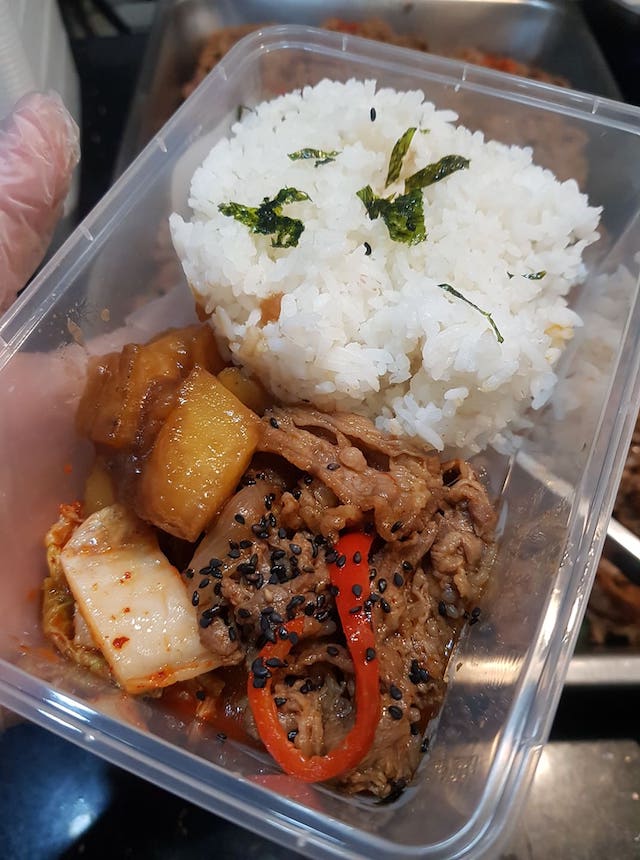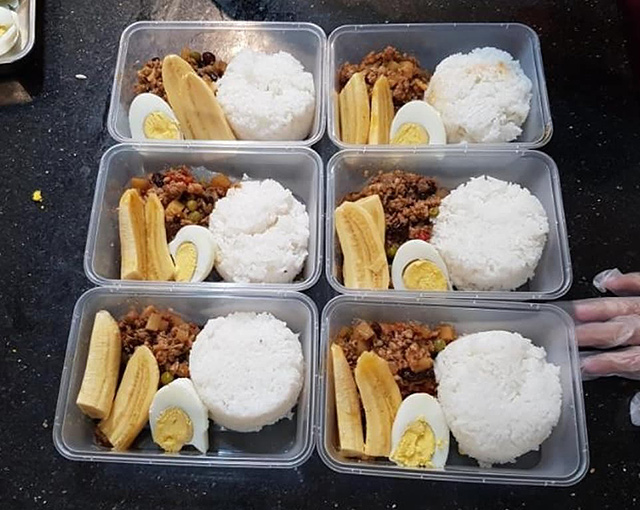 ADVERTISEMENT - CONTINUE READING BELOW
Moran then cleans up and prepares things for the next day until 7 p.m., after which she spends the rest of the evening relaxing with her family. "When I'm not too tired, I play the keyboard … or cook some more for family," she shares. "[I make] whatever I want to eat—such as chocolate chip cookies, pizza, pita bread, [and so on]. We [also] watch Netflix [and] have dinner together. I'm also able to do some work in preparation for after the quarantine period."
What Makes It Worth the Effort?
Moran admits to having a lack of manpower. "If I could only let one or two more cooks inside the house, then we might as well cook 1,000 per day—500 for lunch and another 500 for dinner," she laments. There's also the issue of being pressed for time, as they aim to cook the food as close as possible to the time they're packed (they pack about a hundred meals within 45 minutes) and delivered. Cooking for the frontliners also entails working seven days a week, including weekends and holidays. "My thinking is, it's not like the frontliners have weekends," she says. "It's not like the sick and very ill will wait til a working Monday. There is no holiday, no weekend, hence, we continue serving them too."
ADVERTISEMENT - CONTINUE READING BELOW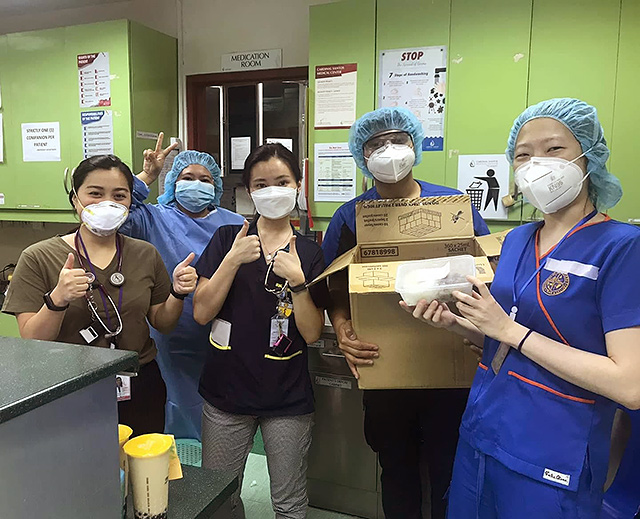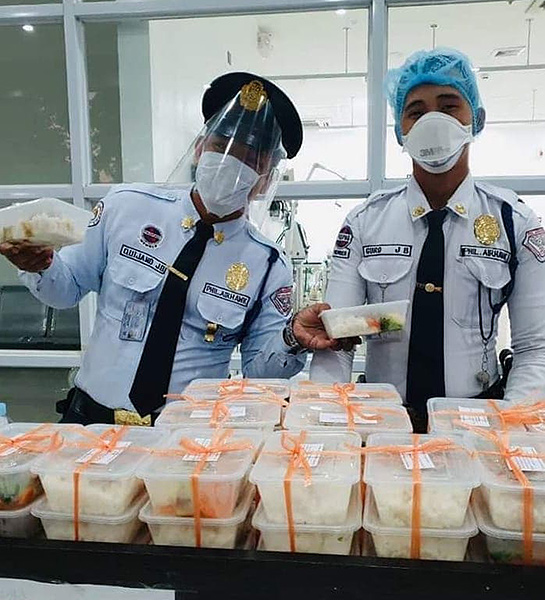 ADVERTISEMENT - CONTINUE READING BELOW
Still, she finds the experience to be "fun, exciting and challenging." "Seeing the frontliners with our food through photos sent by the partner hospitals makes it all worthwhile," she says. "Hearing their thank yous and how it has helped them get recharged, [as well as] how convenient it is for them, motivates and inspires me to keep doing it. Seeing how they're taking care of the sick, risking their lives by helping others, [and] hearing their stories (online) inspires and motivates me to [keep doing] what I'm doing. [Plus,] experiencing how the people around me—friends and family—are helping each other, connecting one another, [and] doing their part in serving or helping others, gives me the boost and the drive to keep on cooking for others."
Share this story with your friends!
---
Help us make Spot.ph better!
Take the short survey
Load More Stories