Takao Studios Coffee
Cabins by Eco Hotel, Tagaytay-Nasugbu Highway, Silang Junction South, Tagaytay City, Cavite
Contact: 0927-997-3815
Facebook: www.facebook.com/takaostudios.coffee
Open from 6 a.m. to 10 p.m., Monday to Sunday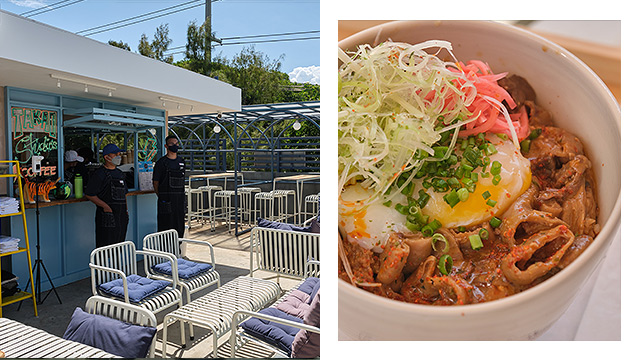 (SPOT.ph) It's difficult to remember another time when we were left wondering how on earth we were meant to write about something that seemed to speak for itself, but we're nothing if not the bearers of news—good and bad, as and when—and we've been to a place so magical that we feel it might actually be wrong not to tell you. So we're going to try, because some of us are in possession of a moral compass.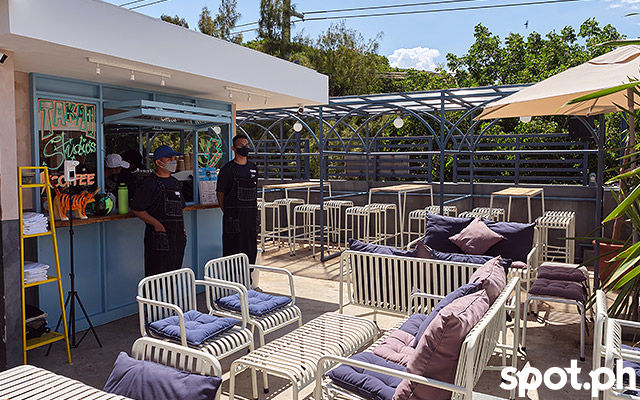 ADVERTISEMENT - CONTINUE READING BELOW
Takao Studios Coffee lives on the rooftop of Cabins by Eco Hotel, along Nasugbu Highway. On a map, it doesn't look like it should have a glorious view of the lake, but it does, and that's not even the best thing, visually. Like its parent lifestyle brand, Takao Studios, every detail matters; with a principle like that, it's unsurprising how much of the furniture is either custom-made or handpicked by Takao's parents (Mikel Zaguirre, Chad Garcia, Patrick Ortega, Manley Tantuico, and Nikki Macaraig). And if they can't find it on a shelf, they'll tap into their network of artisans to make it for them. From the high-key cabana vibes to the coffee roaster in the back—down to who makes the drinks and the antique vibe of the ashtrays—there's nothing they don't have covered.
Also read: 10 Rooftop Bars and Restaurants With Incredible Views of Manila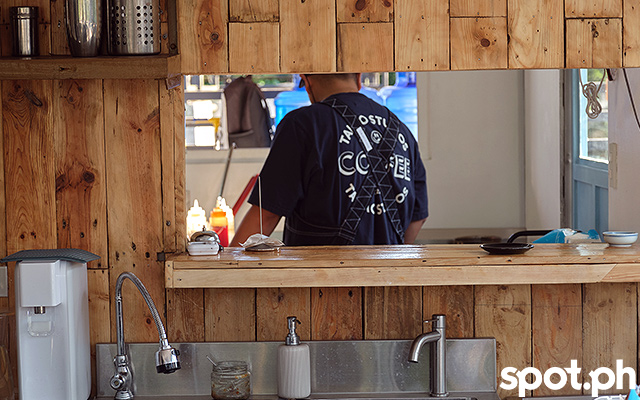 CONTINUE READING BELOW
Recommended Videos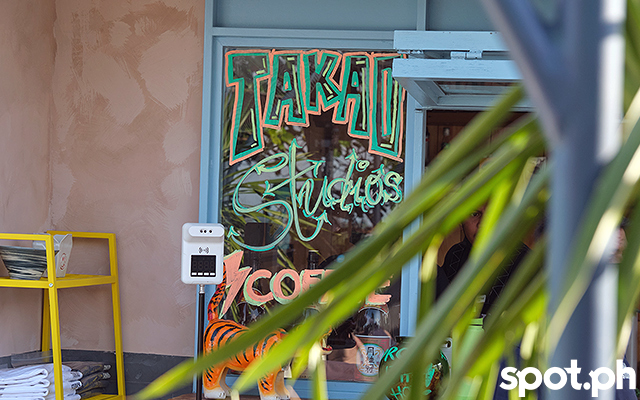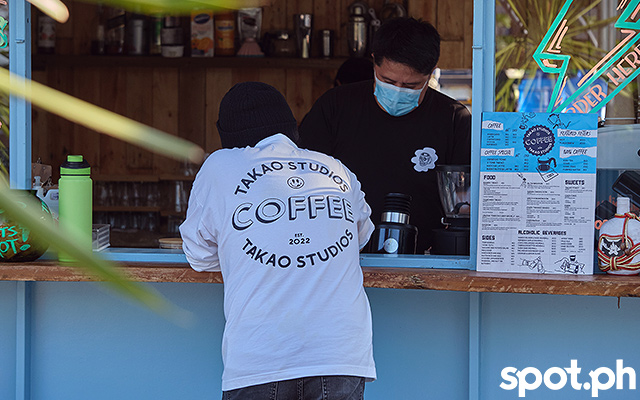 But just as the lake isn't all there is to see, the aesthetic wouldn't hold up without the food. The menu is where the Takao team seemed to have the most fun, playing with flavors both foreign and familiar, and taking texture to the upper limits of pleasurable. We wish we were exaggerating—what we ate is exactly what makes it difficult to get any coherent thoughts out.

ADVERTISEMENT - CONTINUE READING BELOW
Hit up this rooftop coffee shop in Tagaytay for A+ sips and eats plus great views:
A couple of cold Americanos (P160 each) go down well with a shared plate of Pan-Jamu (P200) on a humid summer morning. The crisped-up, buttery outside of these baby bread bites both cradled and smothered in the most fun combination of different jams and jam-adjacents: matcha, ube, coco, strawberry, and marmalade. Varying levels of sweetness take the coffee—cool and smooth as it is to begin with—to a whole new plane of refreshing, although we can't guarantee it'll jumpstart anyone's day. This is not a menu of things to grab and go, but to sit, savor, maybe stay a few days for; it's that good.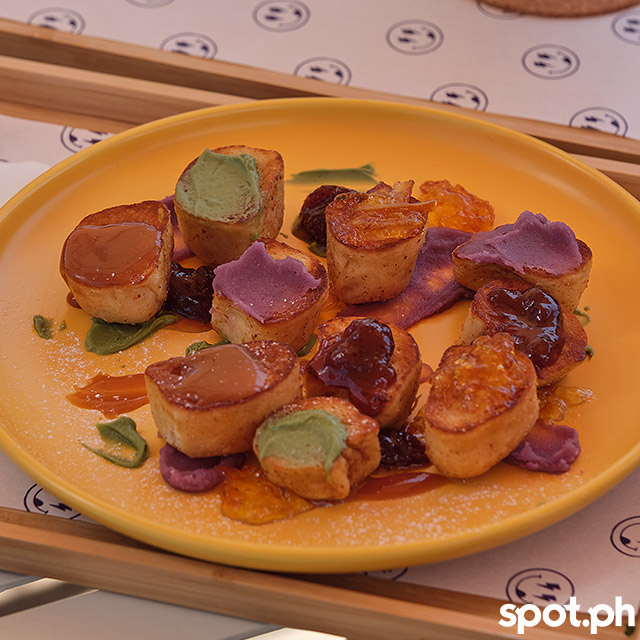 ADVERTISEMENT - CONTINUE READING BELOW
The Takao Toast (P280) is something of a revelation for those of us who have visited upwards of umpteen coffee shops and stalls since graduating from the ubiquitous three-in-one. No shade, we still love the stuff—so isn't it crazy that we've never dipped pandesal into our fancy joes? Is it a slight against the bread of our homeland? We can't say for sure, but if it is, we're making amends pronto with this number, served in a ceramic interpretation of the iconic Chinese takeout box. The soft bananas with their brulée crust add a fruity twist you didn't know you needed, but what we want you to take a long, hard look at is the pan de sal that's been fried to behave like beignets, complete with powdered sugar. This comes with maple syrup and a shot of espresso, both for dipping, and both deadly in the best way—especially together. If you're truly a caffeine fiend (caf-fiend?), a hot Cappuccino (P160) is the way to go.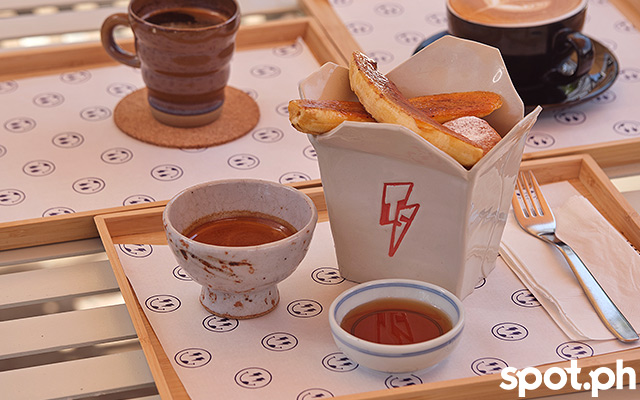 ADVERTISEMENT - CONTINUE READING BELOW
There's nothing basic about those drinks, by the way, apart from whatever balances out the acidity. The methods for roasting and beverage prep all come courtesy of Takao partner Tantuico and coffee champ Raoul de Peralta, who measures even the size of the ice for cold drinks so that it waters down at a certain rate. A great example of his prowess is the Flash Brew (P200), which reads almost like tea with how well it goes down; the thin orange slice also echoes the real citrus notes of the coffee, while adding that dash of fructose-sweetness to really bring it all to life.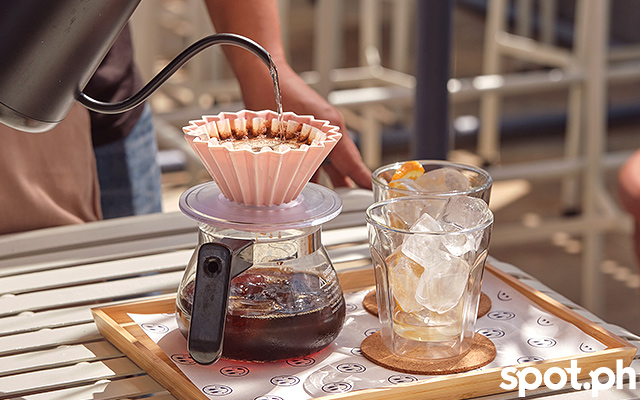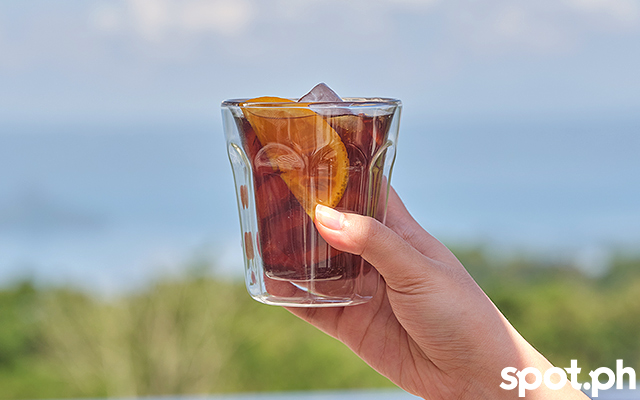 ADVERTISEMENT - CONTINUE READING BELOW
We're getting to the exciting part now, and while no young heiresses were shipped off to the U.S. to have a scandalous medical procedure, there are some body parts you don't normally expect to find up in here. The Spicy Horumon Don (P300) is pork and beef lung and intestine, but braised in miso, sake, and soy sauce—listen, if you're a picky eater, don't panic. None of the gamey, metallic taste remains after that powerful marinade, and all you get is the earthiness that people who do typically enjoy offal always tell you about. The onsen yolk adds a richness that just takes everything over the top in the best way, while the pickled ginger and shredded greens yank it back to the realm of the believable.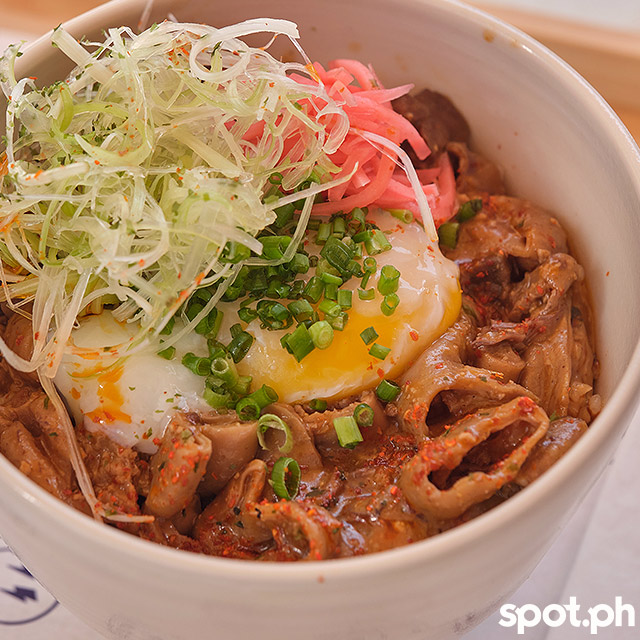 ADVERTISEMENT - CONTINUE READING BELOW
In the same mildly adventurous vein, the Lengua Tendon Curry Udon (P460) shows us how to not let anything go to waste, while being equal parts spicy and velvety. Even the hefty, chewy noodles are made in-house, expertly carrying the sauce that purposefully falls somewhere between the curry found in stalls along the streets of Japan—the only way to have it, TBH—and the more familiar lomi of Batangas. Pro tip: order a side of Steamed Japanese Rice (P80) to mop up whatever's left, and a bottle of Takao's Hard Cider (P250) to cut through the sauce and egg. You're welcome.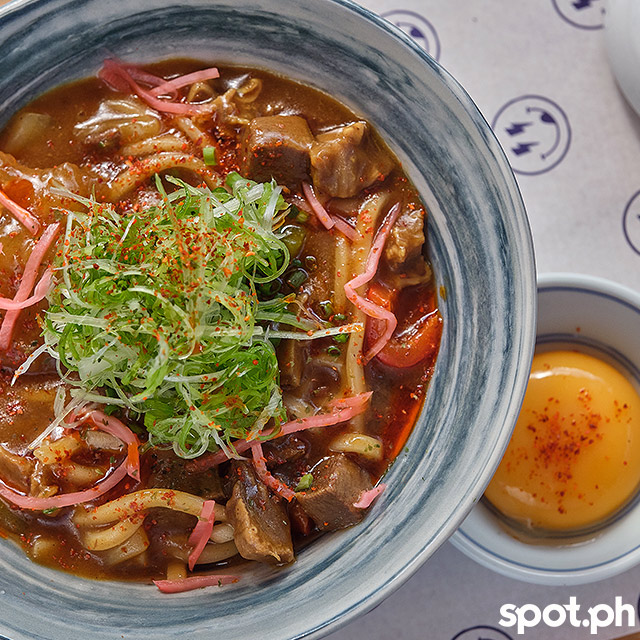 The Buta Niku Don (P300) would be a little easier on the simpler palate; nevertheless, it's incredible. How could it not be when it's bacon steak, on bacon fried rice, with a fried egg—the kind that's crispy around the edges—with a side of vinegar to brighten everything up? De Peralta even recommends just dumping the whole saucer in and mixing it all the way through to get an even distribution of fat, salt, and acid. But if vinegar isn't your thing, as much as we'd love to judge you a little bit, we offer up the Hard Seltzer (P200) as an alternative to cut the grease. It should be said that any of Takao's self-branded brews will do the trick, though.
ADVERTISEMENT - CONTINUE READING BELOW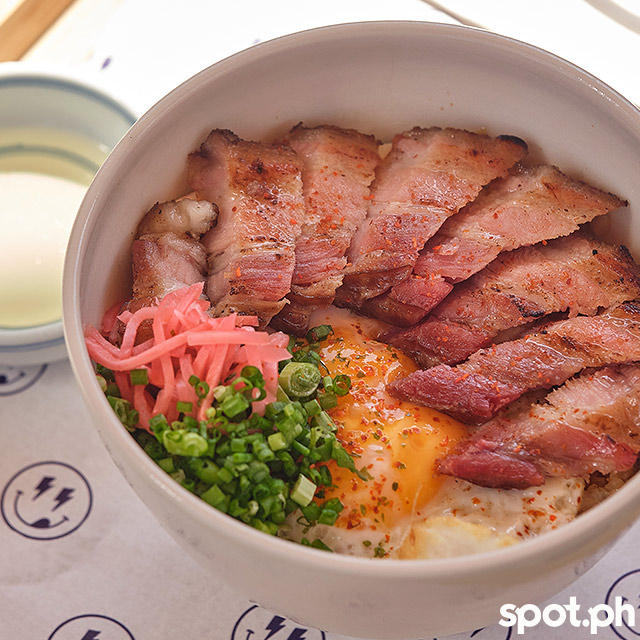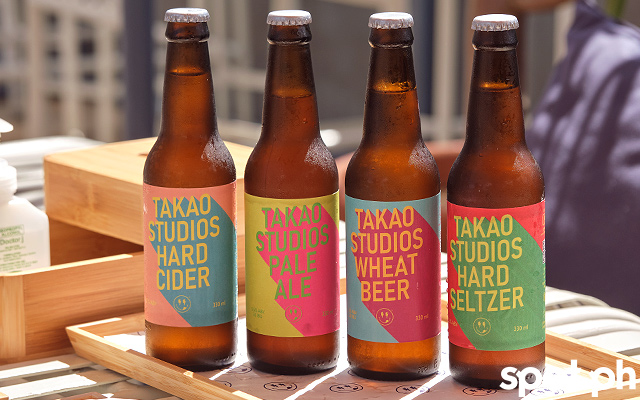 ADVERTISEMENT - CONTINUE READING BELOW
But we know you didn't make the trek to Tagaytay to skip on the cozier food. The Shoyu Ramen Takao (P450) is their answer to that, complete with "thank you for that wonderful question." It's equal parts everything you want out of ramen and nothing at all what you'd expect. Rye noodles give it that extra chew, and for longer, but more importantly, the broth is insane; a salty-umami-rich combination of pork and chicken juices, giving you both bacon fat and schmaltz, all without weighing you down in the slightest. Add Aji Tamago (P70) or two to seal the deal if you're a super hearty eater; you're in for a treat, regardless.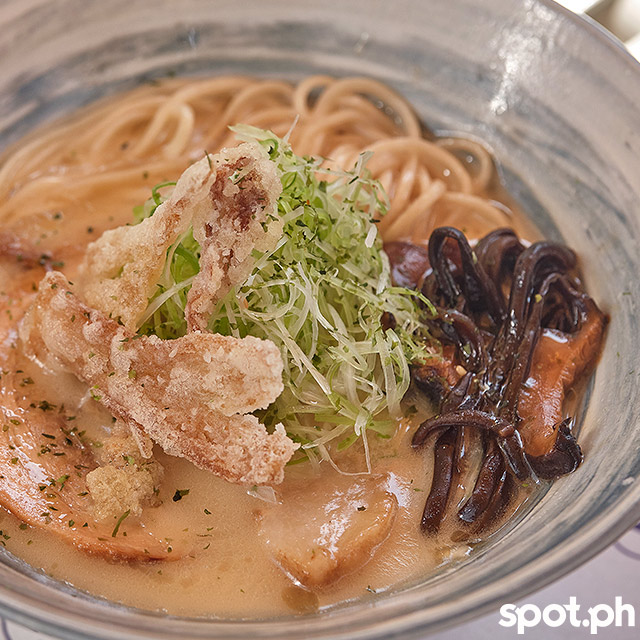 The Chizu Tamago Sando (P220) was made, we think, for those of you who either have been to the Tsukiji Market or desperately want to go—specifically for the tamagoyaki. Either that, or it was made for people who've come straight from the dentist and can't do a whole lot of gnawing, because this egg custard cake sandwich (stay with us) is the kind of soft you'd give to grandma, without her dentures. Caramelized onions and a little sharp cheddar give it a lift, and you have the option to add a more solid protein, but overall, we'd recommend splitting this. Do not let its humble appearance fool you.
ADVERTISEMENT - CONTINUE READING BELOW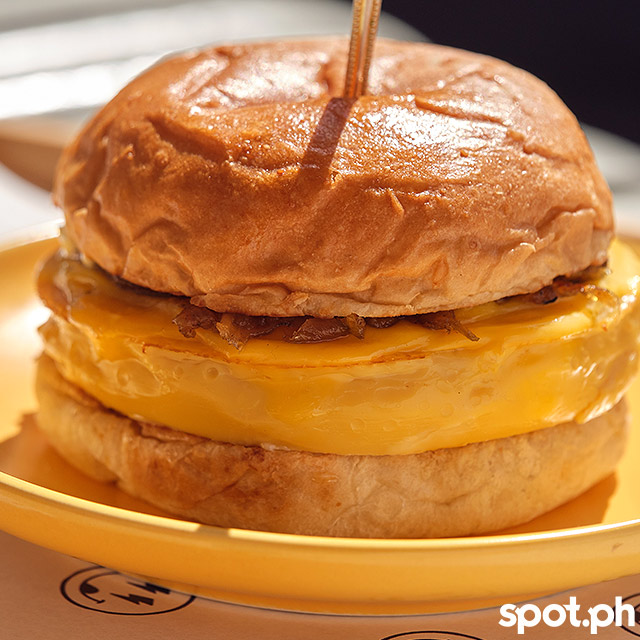 As the sun sets, arm yourself with an Espresso Tonic (P150) for a light refresher, or the Sushi Gari Highball (P300) for a light refresher that's deceptive. The former will keep you awake for the music and possible drunken shenanigans of other patrons—as we fully expect you to behave—but a few glasses of the latter are entirely downable and perfectly capable of making you forget that anything even happened. Choose your adventure.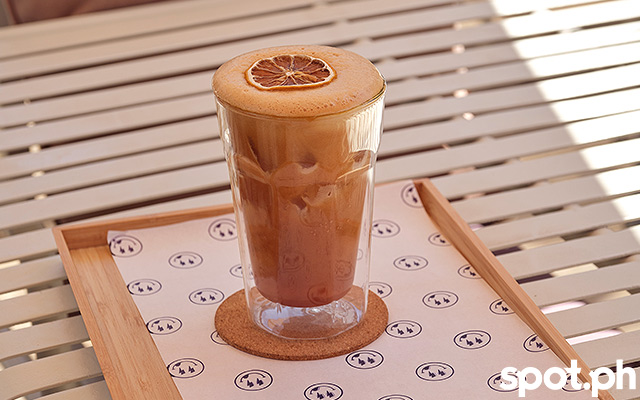 ADVERTISEMENT - CONTINUE READING BELOW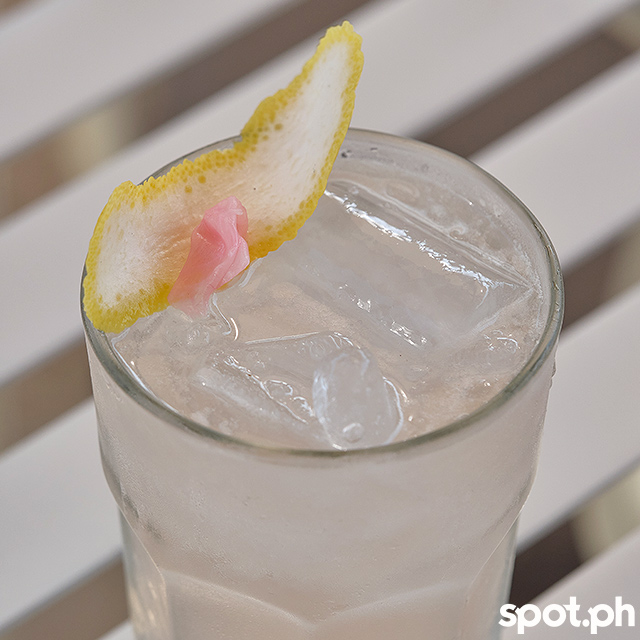 Long story short (too late?), ready your vacation leaves. Tagaytay missed you, and Takao Studios Coffee awaits.
Photos by Hans Fausto
Hey, Spotters! Check us out on Viber to join our Community and subscribe to our Chatbot.
We are now on Quento! Download the app and enjoy more articles and videos from SPOT.ph and other Summit Media websites.
Share this story with your friends!
---
Help us make Spot.ph better!
Take the short survey
Load More Stories