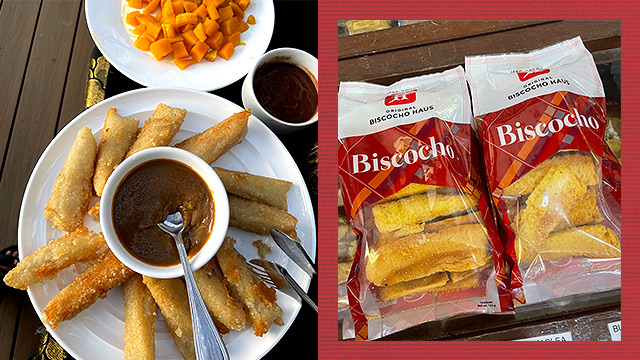 (SPOT.ph) Considered one of the culinary powerhouses of the Philippines, every trip to Iloilo is also a gastronomic experience. Located right smack in the middle of the country's 7,641 islands, the "Heart of the Philippines" sure knows how to make its way to the hearts of visitors, not only through its natural beauty and rich history, but more so through its kaleidoscope of flavors. Any trip to Iloilo then must include an itinerary of its most delightful eats.
Also read: Spot Stays: This City Hotel Is a Stone's Throw Away From Your Fave Iloilo Food Haunts
Here are 10 must-try Iloilo food that are surely "Namit Gid":
Batchoy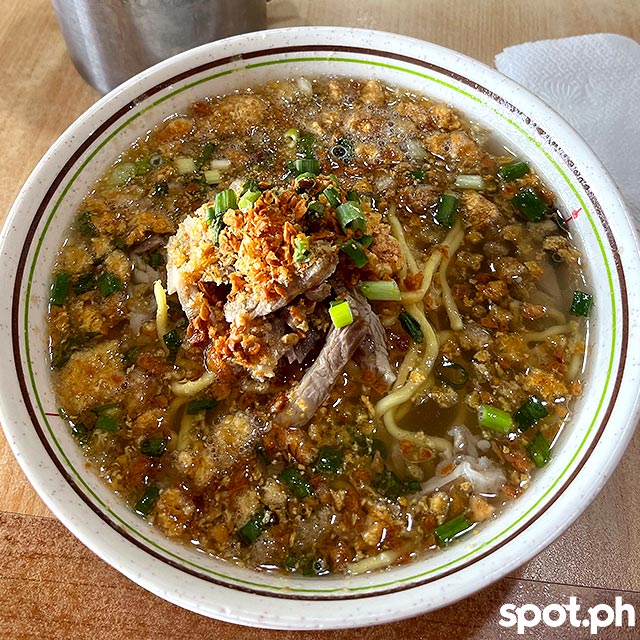 ADVERTISEMENT - CONTINUE READING BELOW
No trip to Iloilo is complete without a steaming bowl of batchoy. Made with pork offal, chicken stock, beef loin, and egg noodles (miki), and topped with pork cracklings and raw egg, this noodle soup has warmed the hearts of Pinoys far beyond Ilonggo borders. It's so well-loved that it spawned a cup noodle version that has become as famous. 
Its origins can be traced to a district in Iloilo City called La Paz which explains why it's often called "La Paz Batchoy." 
Iloilo is dotted with numerous batchoy shops, but among the must-try are Deco's, Ted's Oldtimer, and Toto's. A bowl can cost anywhere between P80 to P120 depending on the serving size and toppings. 
Pro tip: An order of Batchoy at Deco's goes well with their puto (P7/piece) or siopao (P40/piece), while a bowl at Ted's Oldtimer is best paired with their pan de sal (P12/piece).  
Pancit Molo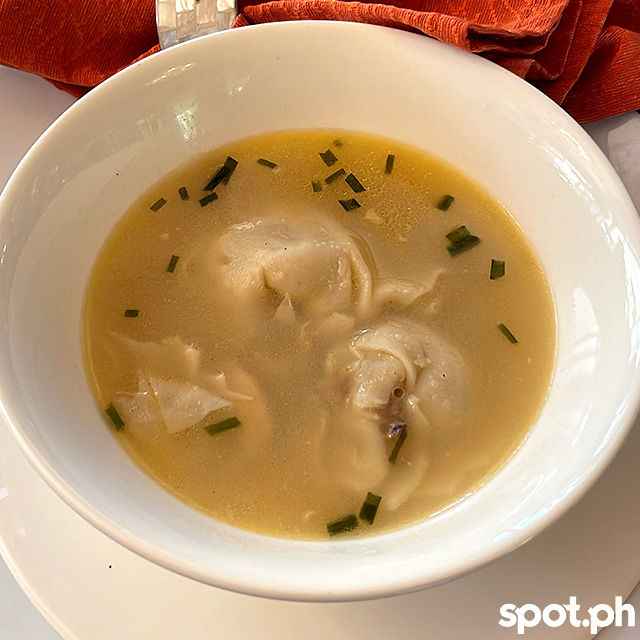 CONTINUE READING BELOW
Recommended Videos
Another well-known Ilonggo dish is Pancit Molo. It's got pulled chicken plus dumplings filled with ground pork (and sometimes shrimp) in a clear yet flavorful broth made extra aromatic thanks to a sprinkling of fried garlic, spring onions, and black pepper. 
It has been said that the dish originated in the district of Molo in Iloilo City where locals were inspired to create their own version of the wonton soup made by the Chinese settlers. The name is a bit of a misnomer as you won't find any actual "pancit"' or noodles in the dish, though some would add wonton wrappers to make the broth thicker.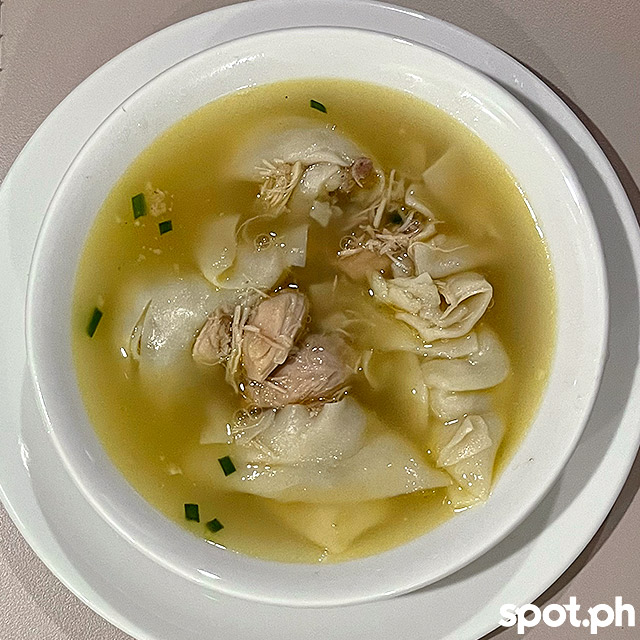 Popular haunts for a comforting bowl of Pancit Molo are Kap Ising's and Panaderia de Molo. An order costs about P70 to P100. 
Pro tip: Kap Ising's Fried Molo Balls (P85) are quite a treat, too! 
ADVERTISEMENT - CONTINUE READING BELOW
Roberto's Siopao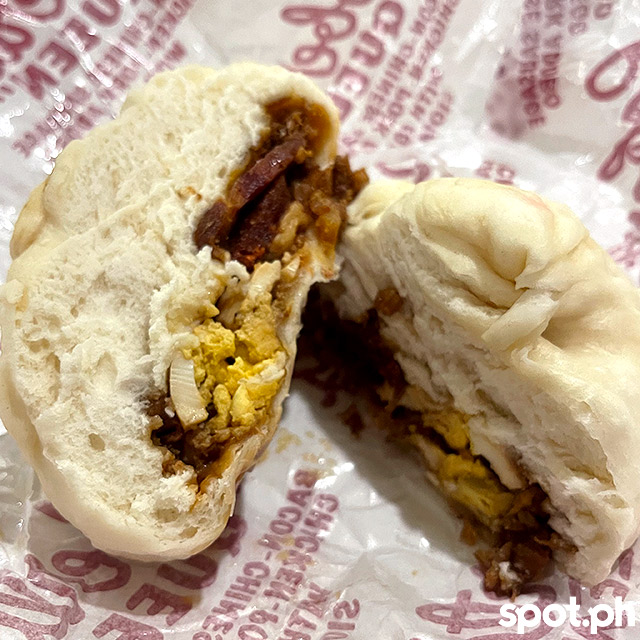 Yep, you read that right. We recommend that you eat siopao when in Iloilo—but not just any other siopao, but one that's churned out by the inimitable Roberto's. The 44-year-old hole-in-the-wall restaurant is best known for its big and delectable siopao and fried snacks. 
Their bestseller is the Queen Siopao, which is packed with the most indulgent of ingredients including Chinese sausage, chicken-pork adobo, salted egg, and even bacon (cue gasp sounds). Roberto's take on the steamed Chinese buns is so scrumptious you no longer need to use any sauce.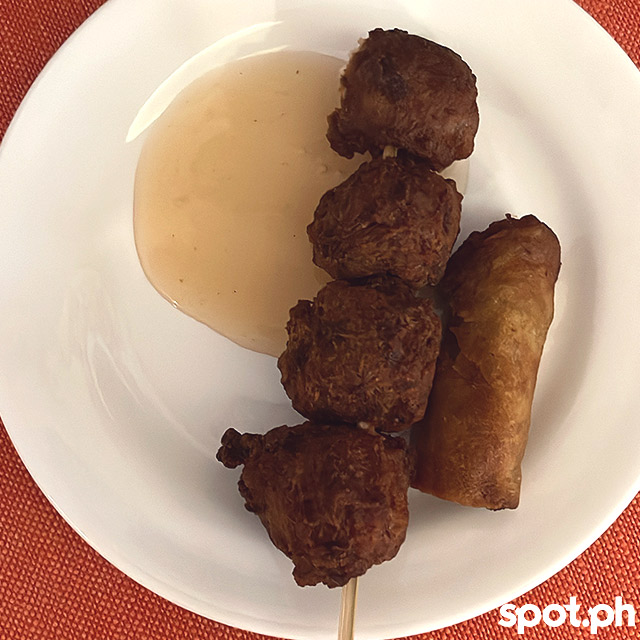 ADVERTISEMENT - CONTINUE READING BELOW
Their pancit, lumpiang shanghai, and Chinese meatballs are also must-tries. An order of their well-loved Queen Siopao is priced at P128, King at P108, Jumbo at P78, and the smallest, called Regular, at P52. 
Pro tip: If you wish to bring home Roberto's Siopao as pasalubong, buy them the afternoon before your flight and put them in the freezer. As soon as you arrive home, steam and serve hot. 
KBL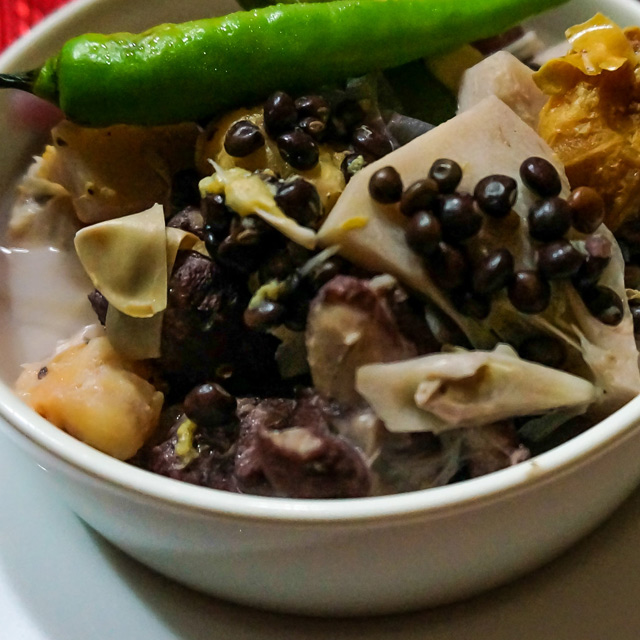 This classic Ilonggo dish is so named for the initials of its main ingredients: kadyos (pigeon peas), baboy (pork), and langka (jackfruit). For the broth, purple legumes, unripe jackfruit, and pork are boiled together. Giving the base a hint of tartness is a native souring agent called batwan, a fruit that is almost endemic to the forests of Panay and Negros. 
You can try KBL at most local restaurants and carinderia, but among the best is the one served at Breakthrough. An order that's good for two to three persons is at P365. 
ADVERTISEMENT - CONTINUE READING BELOW
Pulot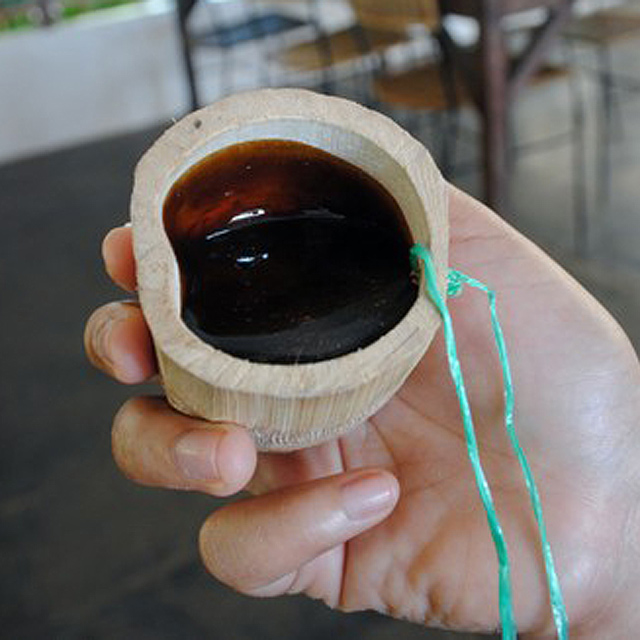 Pulot a.k.a. treacle or molasses in English is a thick and sweet syrup usually made of sugar and coconut milk. It can be used as a sweetener or bread filling, or you can just have it on its own as a snack or dessert. 
In Iloilo, what makes the pulot distinct is how it's sold in small bamboo jars with a banana leaf as a lid. The vendor ties a bamboo string to every jar and connects each to a pole called tuwang-tuwang from which the containers would dangle. The string serves two purposes—aside from connecting it to the pole, it can also be used as an improvised spoon to scoop out the sticky treat.  
Pulot is especially popular in the town of Villa Arevalo where elderly vendors can be seen walking around with the ubiquitous pole and dangling jars. A resident "Manong Pulot" can be seen peddling his jars of sweet goodness at Breakthrough for P50 each. 
ADVERTISEMENT - CONTINUE READING BELOW
Butterscotch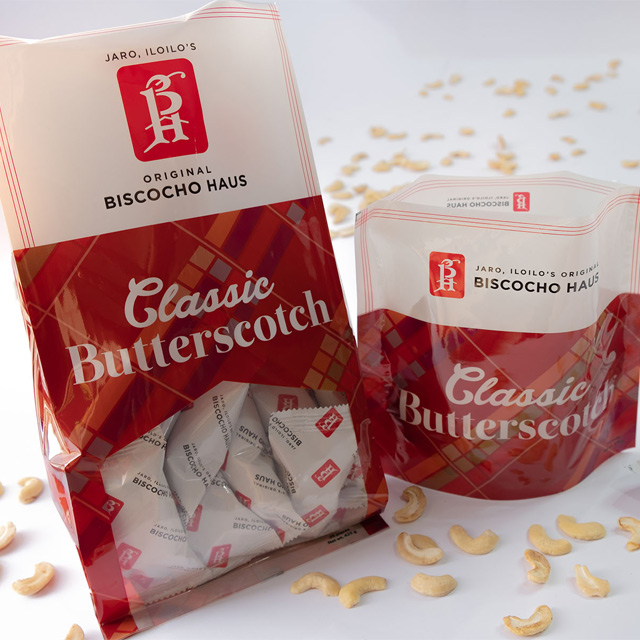 A staple in every bag of pasalubong from Iloilo City, a tiny bar of butterscotch packs in as much sweetness as it does nostalgia. Though the recipe is not native to Iloilo, it has won the hearts of locals and visitors alike.  
It's a type of pastry made by boiling sugar, butter, cream, and vanilla. Each bar comes wrapped in colorful cellophane and comes in boxes or bags of 10s or 20s. 
There are two brands competing for the title of "Best Butterscotch in Iloilo." These are the Original Biscocho Haus, with their trademark white pasalubong box, and Rgies Delicacies which first introduced different variants such as mango-, coffee-, and durian-flavored butterscotch. 
A small bag of butterscotch bars starts at P60 with bigger bags at P200. 
Biscocho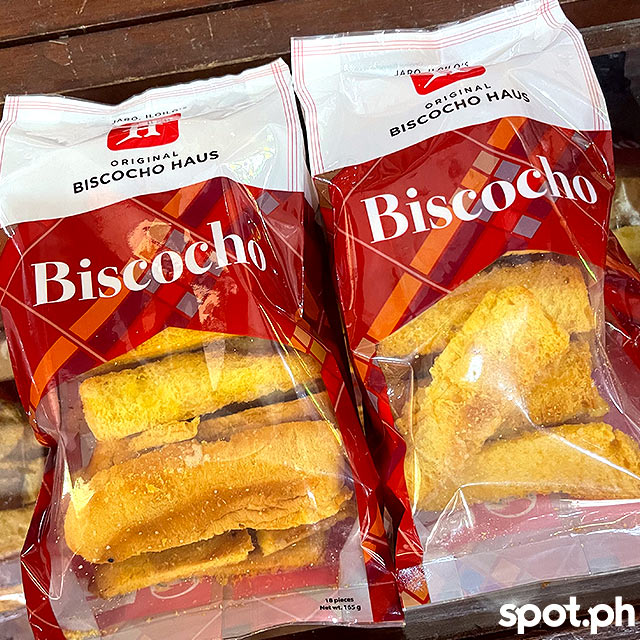 ADVERTISEMENT - CONTINUE READING BELOW
Another favorite pasalubong from Iloilo is this twice-baked pastry considered the Filipino equivalent of Italian biscotti. Making biscocho is quite easy with bread, usually a day or two old, as its primary ingredient. The bread is usually coated with butter and sugar, and for those who prefer their biscocho savory, a sprinkling of garlic works just as well. 
Though best known as an Ilonggo delicacy, different forms of biscocho can be found all over the country, like the softer kind in Ilocos Norte called pasuquin.  
Biscocho is best paired with hot coffee or chocolate and enjoyed any time of the day—for breakfast or as an afternoon snack and even as a dessert. 
The best place to buy biscocho is at the Original Biscocho Haus where you can also buy other treats from Iloilo. A bag of biscocho starts at P77.  
Camiña Balay nga Bato's Tsokolate de Batirol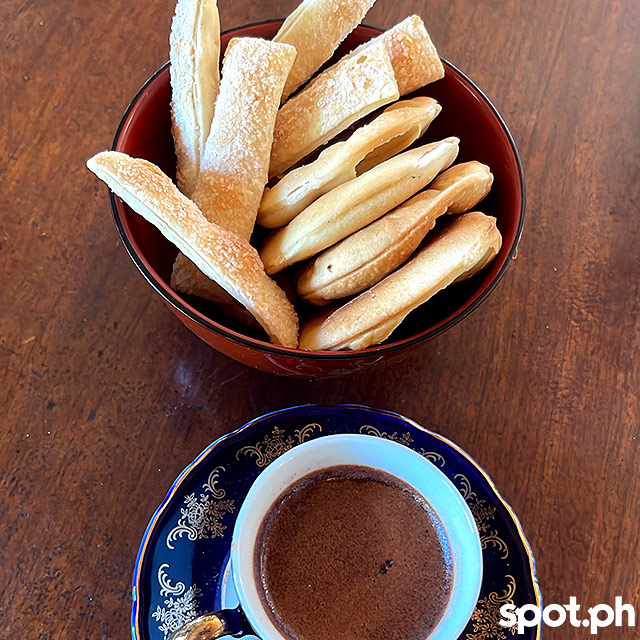 ADVERTISEMENT - CONTINUE READING BELOW
Another Ilonggo treat that's so good it deserves its own spot on this list is Camiña Balay nga Bato's indulgent take on Tsokolate de Batirol. The ancestral house-slash-restaurant's version is so luscious it could almost pass for a pudding or crème brûlée. 
The sinful drink is made from four rolls of tablea—that's about 20 tablets of cocoa—evaporated milk, and half a liter of water. The mixture is heated in a cast-iron tsokolatera for about an hour while being constantly stirred using a batirol made from guava tree wood.  
Camiña Balay nga Bato offers Tsokolate de Batirol as part of their Heritage Buffet, which features heirloom Ilonggo recipes and costs P550/head. Reservations are required three days before your visit. You can also buy your own set of Tsokolatera de Guava Batirol at P1000 for a small cast-iron tsokolatera, batirol, and two rolls of tablea.   
Pro tip: Add an extra dollop of evaporated milk for an even more decadent cup of Tsokolate de Batirol. 
Suman sa Ibos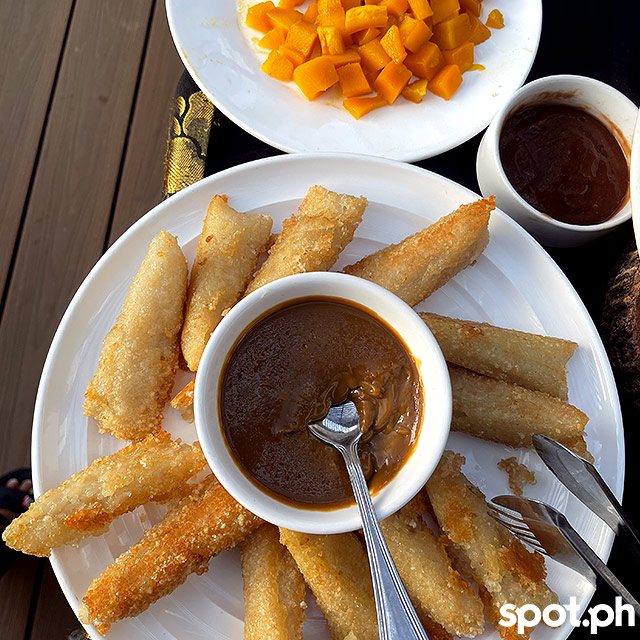 ADVERTISEMENT - CONTINUE READING BELOW
Almost every town in the Philippines has its own rice cake and Iloilo has suman sa ibos. Preparation requires a mix of glutinous rice, coconut milk, and salt. The mixture is poured into buri or palm leaf wrappers called "ibos" from which the delicacy derives its name. The suman is then placed in a saucepan with water, covered, and boiled for about two hours.  
It can be eaten with ripe mangoes or dipped in sugar. It goes well with hot chocolate or coffee; and can be had for breakfast, as a dessert, or as an afternoon snack.  
Suman sa ibos can be fried as in the ones served at the chic Café Panay. An order costs P99 and comes with muscovado sugar, tablea chocolate dip, and mango compote. 
Kansi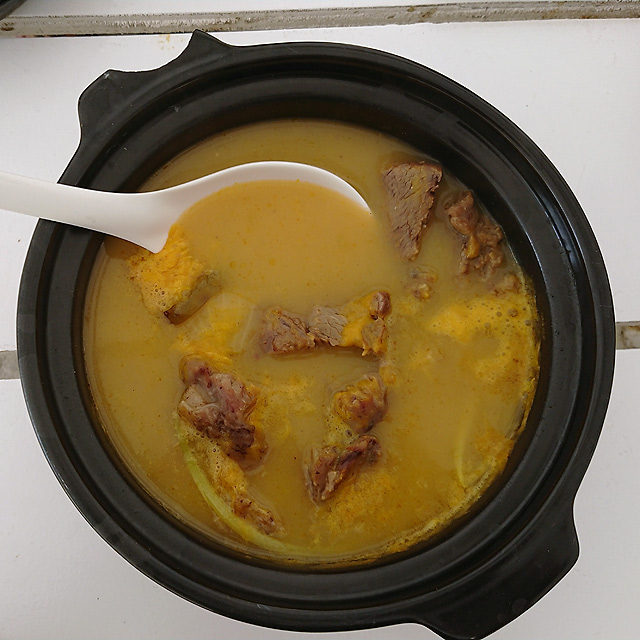 Rounding up the 10 must-try eats when in Iloilo is another signature Ilonggo soup dish called kansi. It's often described as a cross between sinigang and nilagang bulalo because of its taste and manner of preparation, but the use of batwan as the souring agent and jackfruit makes this dish different from its more popular cousins. 
ADVERTISEMENT - CONTINUE READING BELOW
One of the best places in Iloilo to grab a bowl of kansi is at Pat-Pat's Kansi. An order of Kansi Bulalo is at P215 and Kansi Laman at P185.
Also read: WATCH: How to Eat Your Way Around Iloilo City
We are now on Quento! Download the app and enjoy more articles and videos from SPOT.ph and other Summit Media websites.
Share this story with your friends!
---
Help us make Spot.ph better!
Take the short survey
Load More Stories