(SPOT.ph) It's been a hot minute since we had a taste of the classic '80s and '90s candy White Rabbit. You know: that milky, chewy, and oh-so-sweet treat that's a lot like pastillas only with a slightly harder bite. Raise your hands if it also used to be a go-to snack. Remember rushing to the nearest store after school to buy as many treats as you could? With the White Rabbit, being able to pull of the rice paper lining inside in one piece was once an accomplishment worth bragging about. Ah yes, the simple joys of childhood. It's been a while since we've seen our old friend, so imagine our surprise when a social media scrolling sesh led us to new that Chinese snack store Aji-Ichiban was selling not only the original White Rabbit candy but also three additional flavors, including a Wasabi one! This definitely piqued our interest, so much so that we went ahead and tested them for you.
ADVERTISEMENT - CONTINUE READING BELOW
Also read:
SPOT.ph Roadtest: Is the Bazooka Bubble Gum Soda Worth More Than Just the Nostalgia?
SPOT.ph Roadtest: Does the New White Cheddar Cheetos Puffs Live Up to the OG?
SPOT.ph Roadtest: Are Lay's Truffle Potato Chips Worth a Try?
Here's what we think of the new flavors of White Rabbit Candy:
Price
We were able to get a mixed bag containing all the flavors from Aji-Ichiban at P150 for every 100 grams. That's around 80 to 100 pieces of White Rabbit Candy in original, chocolate, yogurt, and wasabi flavors. If you consider the price per piece, it's not really that far off from the sari-sari store price back when we were kids. Still a good deal if you ask us. I mean, yes, you are getting a whole lot of candy (you can't really buy it per piece) but, who ever complained about having too much White Rabbit?
Look
In terms of the look, the difference between the original flavor and the new variants is subtle, except for the Wasabi flavor. Each flavor is shown by a difference in the ends of the candy wrapper with the original sporting blue ends, yogurt bearing yellow-green, and chocolate with brown. Wasabi is the only flavor deviating from this design with a striking all-green wrapper.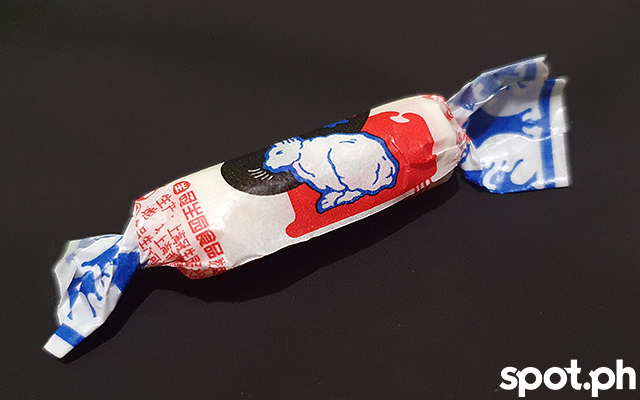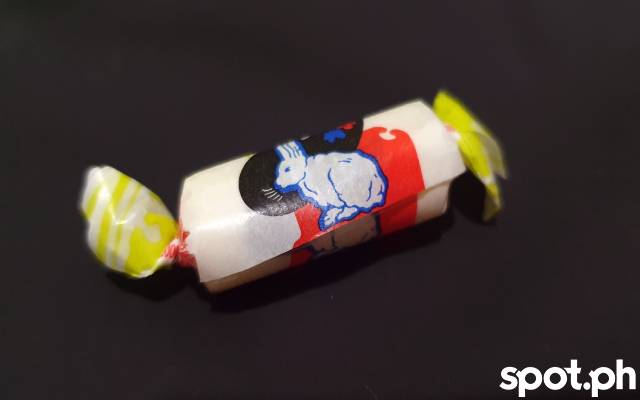 ADVERTISEMENT - CONTINUE READING BELOW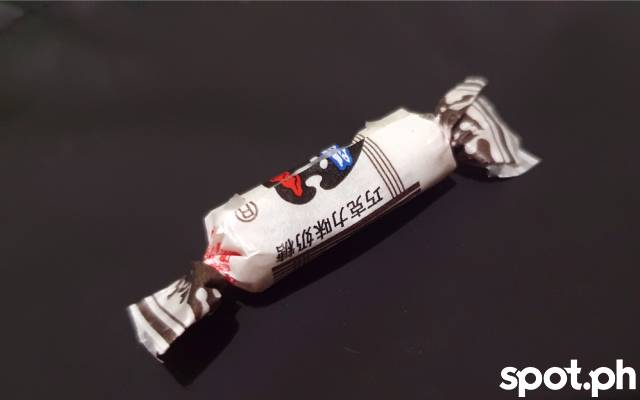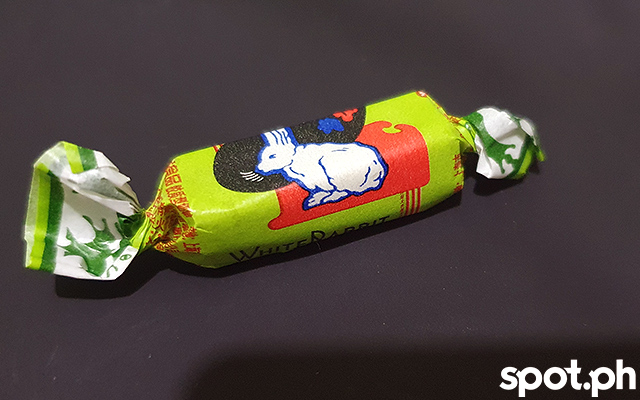 ADVERTISEMENT - CONTINUE READING BELOW
The same White Rabbit logo is present in all of the flavors down to the Chinese characters, so logic dictates these new flavors all came from the same company. 
When you unwrap the candy, you can easily tell the difference between the flavors, too. Chocolate is obviously brown, and wasabi is green but there is a very small margin that differentiates the yogurt and the original flavor. Both are white but if you look closely, the yogurt flavor sports a slightly lighter hue than the original.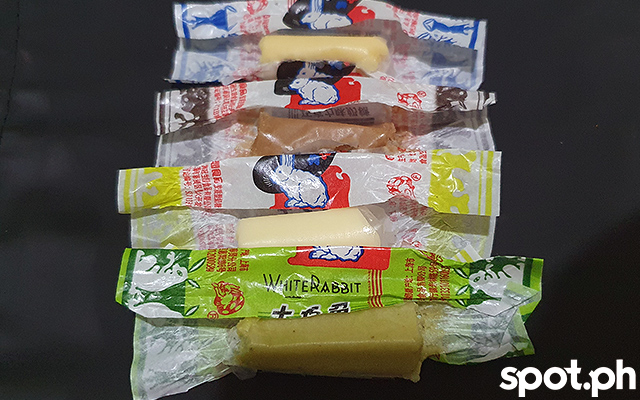 ADVERTISEMENT - CONTINUE READING BELOW
And the biggest packaging question we're all dying to have answered is, "Are the edible inside paper wraps included in the new flavors?" The answer is a resounding yes! The new flavors still have that thin rice paper lining that makes eating a white rabbit candy oh-so satisfying.
Taste
So, do they actually taste like their flavors, or is it just good old White Rabbit hiding in differently colors?
Well, the answer is both yes and no. Okay, hear us out. Let's start with the most basic: chocolate. This variant tastes similar to another sari-sari store favorite candy called Lush. It has the same sweet and milky chocolate flavor and scent, just without the chocolate filling.
Next, you have the yogurt flavor. This one is a bit more interesting as texturally it has a bit of a crunch when you bite into it. In terms of taste, you could consider this Yakult candy in that it has the same sweet-yet-tart balance going for it. 
ADVERTISEMENT - CONTINUE READING BELOW
And finally, the most unusual flavor of them all, wasabi. You don't get hit with the heat and horseradish flavor right away. In fact, in the first few bites,  you get more of the milky White rabbit flavor with a hint of something earthy lurking in the background. But after a while, the heat creeps up on you and builds slowly until it comes to a point wherein you could swear you were actually eating wasabi. Suddenly all the milky flavor is gone and all you're left with is this earthy and grassy taste in your mouth. It's not a flavor we would necessarily crave nor eat in rapid succession but it does make for a good prank or conversation starter. 
So to answer the question, yes, they clearly have distinct tastes but all still possess a unifying flavor: the creamy milky taste that is the signature of the original candy. This reminds you that yep, despite all these new flavors, you're still eating a White Rabbit candy.
ADVERTISEMENT - CONTINUE READING BELOW
Final Verdict
To say that White Rabbit Candy is a staple for kids who grew up in the Philippines in the '80s and '90s is an understatement. Many of us spent a good chunk of our childhood baon at the sari-sari store just to have a taste of the original milky treat. This sense of nostalgia makes us all protective of the brand. We want it to do well and stick around for generations to come, but for a brand to survive, it does have to bring in something new. This looks to be something White Rabbit Candy knows. It has taken the familiar milky flavor we all know and love and given it a different treatment.
So, if you happen to see an Aji-Ichiban outlet, we recommend you go and check if they have these new White Rabbit flavors and try them out for yourselves. Heck, share these sweet treats with a whole new generation! Let your children or nieces and nephews have a taste of one of the classic tastes of our childhood, and then give them the wasabi ones for good measure, too.
ADVERTISEMENT - CONTINUE READING BELOW
Share this story with your friends!
---
Help us make Spot.ph better!
Take the short survey
More Videos You Can Watch
Load More Stories