Baker J
Mimosa Plus Golf Clubhouse, Clark Freeport Zone, New Clark City, Pampanga
Contact: 0998-5878-077
Facebook: www.facebook.com/bakerjmanila
Open from 6 a.m. to 7 p.m., Monday to Sunday
(SPOT.ph) More than a year after Baker J opened its first branch in Crimson Hotel, Alabang, the French restaurant is set on expanding to several destinations around Luzon, starting with Pampanga.
Located in the Mimosa Plus Golf Clubhouse, the new branch of Baker J caters to golfers and non-golfers alike. It makes the perfect post-round meal after your 18-hole course, or for non-golfers, a scenic spot to dine any time until 7 p.m.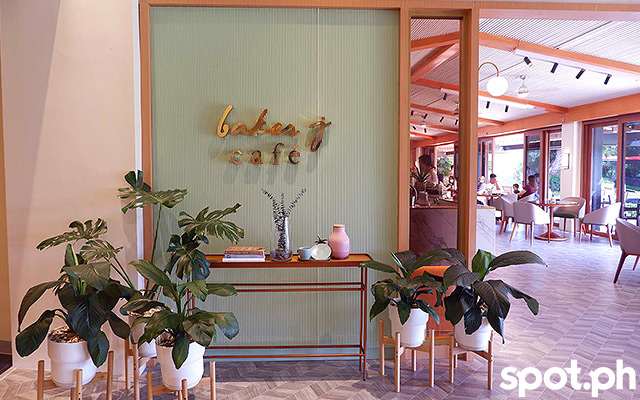 ADVERTISEMENT - CONTINUE READING BELOW
Also read: This New French Resto's Excellent Croissants Will Make You Say Oui
Here's why you should drive out to Clark for the recently opened branch of bakery cafe Baker J:
Just a two-hour drive from Manila, Clark is one of the top weekend destinations in Central Luzon. With their growing number of dining outlets, casinos, and resorts, Clark makes an easy escape from the metro.
"It makes sense that after expanding through kiosks, we open a second full-scale dining outlet, and Quest Plus Clark's Mimosa Plus Golf Clubhouse is the perfect location," says James Montenegro, Chroma Hospitality Country Manager. Filinvest Mimosa Plus is a leisure destination with a 128-hectare golf course, a conference hotel with a pool, and residential villas. While the estate has members-only perks, its facilities, such as the golf course, clubhouse, and hotel are open to non-members.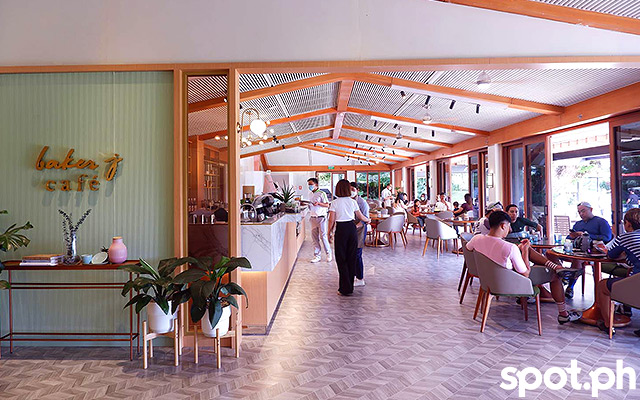 ADVERTISEMENT - CONTINUE READING BELOW
Recommended Videos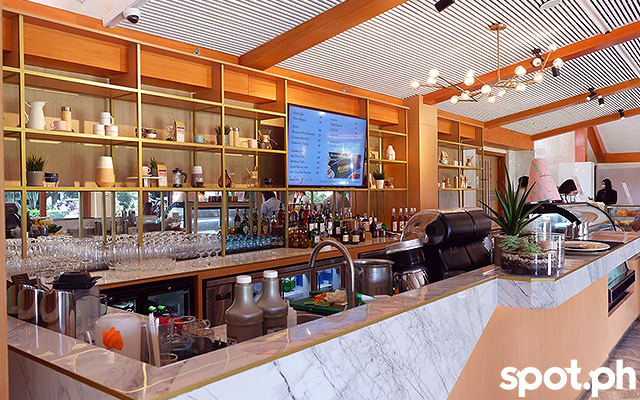 If you're a fan of the bread and brunch menu of Baker J in Alabang, as well as its pop-up shops and kiosks, then you'll love Clark's bigger menu of freshly-baked pastries, entrées, and café fare.
ADVERTISEMENT - CONTINUE READING BELOW
Don't get intimidated by the influx of golfers. Whatever time of day you decide to eat, there are plenty of tables to accommodate guests. This location has two big dining halls with the signature elegant-meets-cozy interiors of the original Baker J, but with more elements of green to blend in with the surrounding landscape. If you're feeling the al fresco vibe, the outdoor dining area is great for enjoying the golf scene.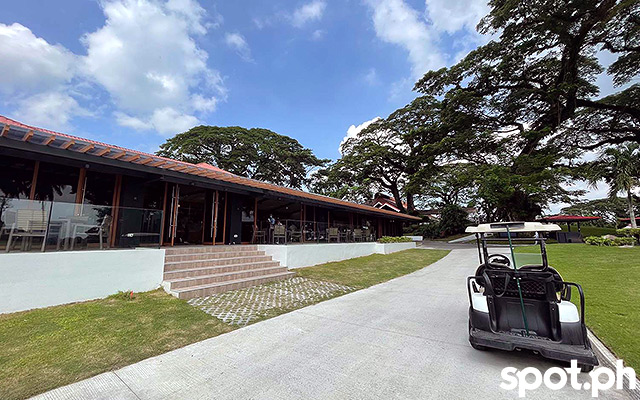 ADVERTISEMENT - CONTINUE READING BELOW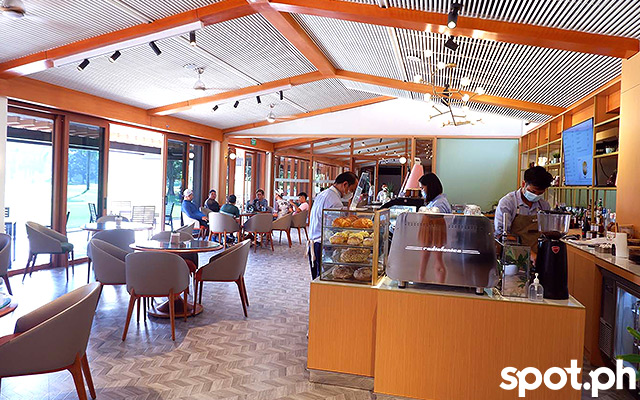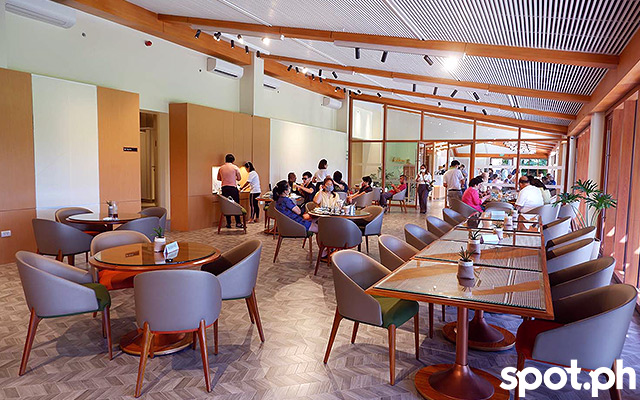 ADVERTISEMENT - CONTINUE READING BELOW
The Clark menu looks almost like the one in Alabang, with a few key differences: Breakfast in Clark is served all day, and not just until 10:30 a.m. Everything else, from lunch to desserts, is served until 7 p.m. only, unlike Alabang that's open until 9 p.m. There are some items from Alabang that you won't find in Clark, and vice-versa.
"Here we have more a la carte options," French chef Jean Louise Leon, who heads the Clark branch, tells SPOT.ph. "The first Baker J in Alabang is really pastries and breakfast. Here we cater to golfers so [we want to focus on] all-day dining. But we want people from outside to come over, not just the golfers."
For Clark-only options, go straight to the Je suis comblé (I am filled) section of the menu. While the Alabang branch pays tribute to French fare, the Clark branch gives you a mix of Filipino and French dishes—including choucroute, pork tenderloin in Adobo sauce, the traditional bouillabaisse soup (fish stew), and many more pescetarian and carnivorous choices.
ADVERTISEMENT - CONTINUE READING BELOW
Their all-day breakfast and lunch menu also features a bigger selection. Try the Farmer (P650), which arranges all your favorite greasy Pinoy meats in one plate—sunny-side-up eggs, juicy pork longganisa, crispy bacon, and chicken tocino. It's served with kamote crisps and Bearnaise sauce, making this hefty plate a perfect mix of sweet, salty, and savory.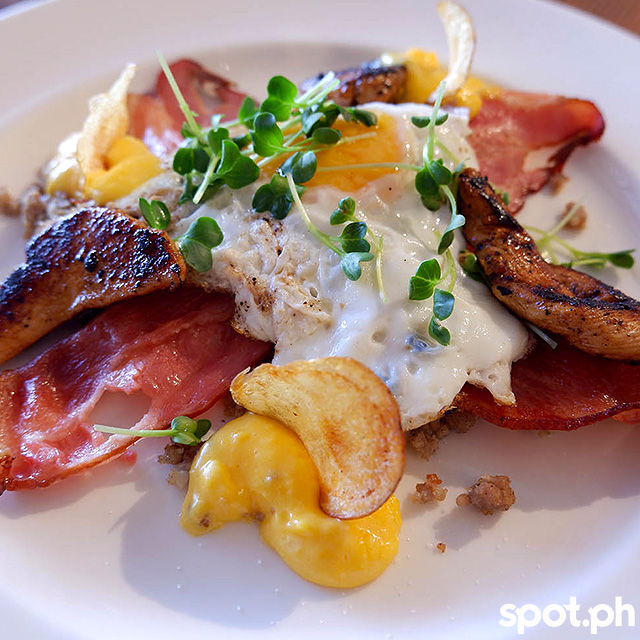 ADVERTISEMENT - CONTINUE READING BELOW
But we won't blame you if you end up ordering Baker J classics, such as the Eggs Benedict (P300, poached eggs with ham) or Eggs Florentine (P300, poached eggs with spinach). Both happily pass the poached egg test, with yolks that ooze out beautifully after you slice the egg whites. Dab the runny goodness into the hollandaise sauce and eat it with a slice of freshly-baked English muffin.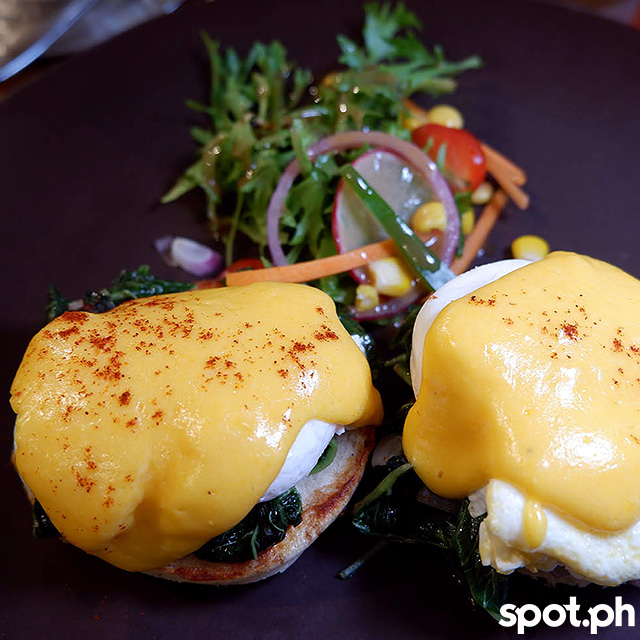 ADVERTISEMENT - CONTINUE READING BELOW
The Complet (P550), as the name says, ticks everything on your cravings list. You'll get two free-range eggs in any style, homemade sausage and bacon served with roesti (Swiss potato pancakes—think hash browns, but crispier), roasted sliced tomatoes, a side salad, your choice of the waffle or pancake for dessert, and detox juice for balance.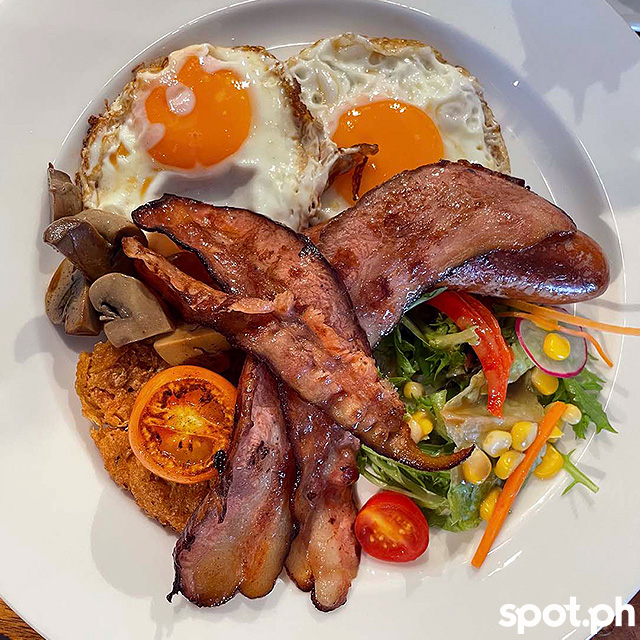 ADVERTISEMENT - CONTINUE READING BELOW
Our only gripe is that the Brussels Waffle (P250) is not at all like the waffles we tried in Belgium, which are supposed to be thicker than regular waffles, and with notably bigger and deeper squares or pockets. But we devoured it anyway, thanks to the fresh strawberries and homemade jam that made up for it.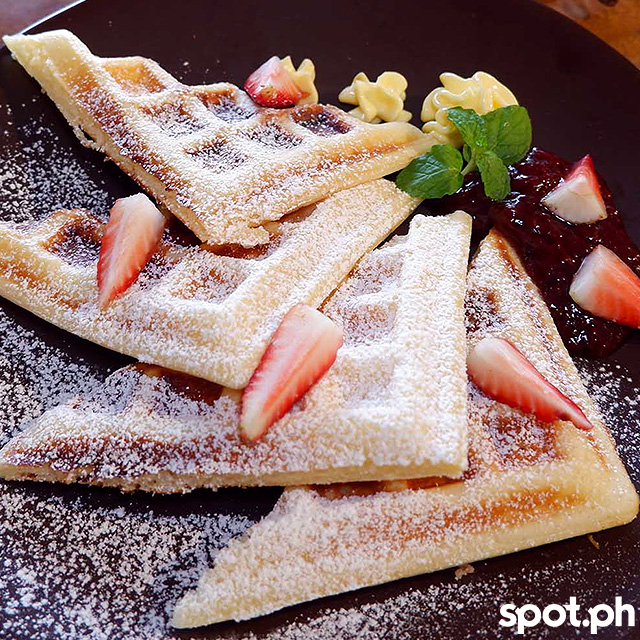 ADVERTISEMENT - CONTINUE READING BELOW
You can't go wrong with Baker J's freshly-baked bread and pastries, the stars of their kiosks and pop-up stores in Manila. Their croissants (P90/piece) are buttery and flaky, just as they make them in France. You might just be tempted to bring home a box with homemade jam—available in mango, strawberry, and blueberry—which range from P250 to 270 per jar.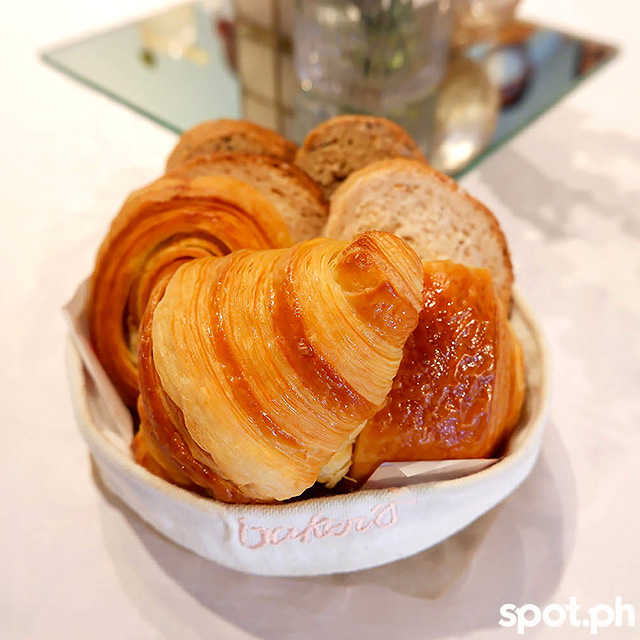 ADVERTISEMENT - CONTINUE READING BELOW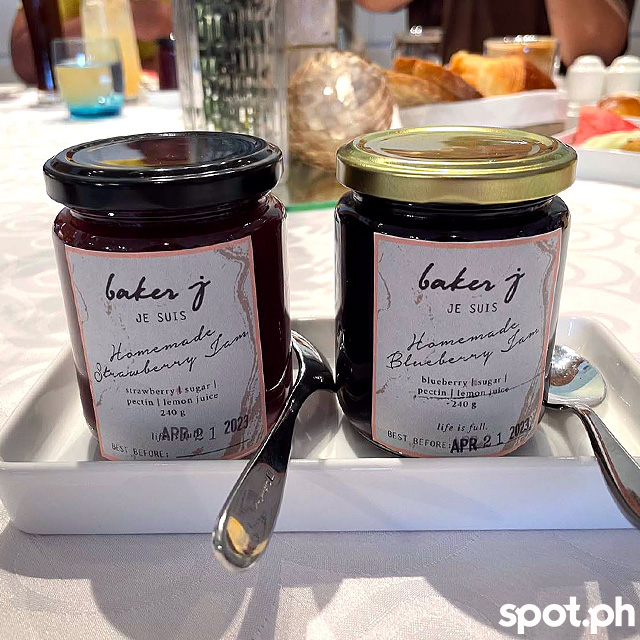 Check out their cake display to see which baked goods are available, such as the classic Éclair (P100/piece) and the Strawberry Chou Chantilly (P200), a beefed up—or better yet, creamed up—version of Alabang's Strawberry Cream Puff. With all that whipped cream, you might consider sharing. For something closer to home, there's the classic Ensaymada (P105), which you can ask them to heat up before serving. Guests will also be delighted to find out that you will be served a complimentary bread basket while waiting for your order.
ADVERTISEMENT - CONTINUE READING BELOW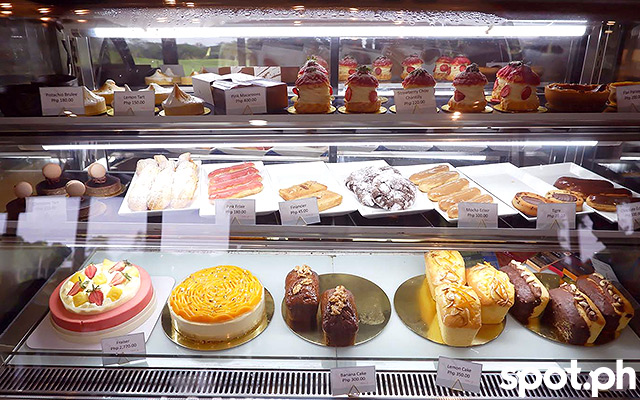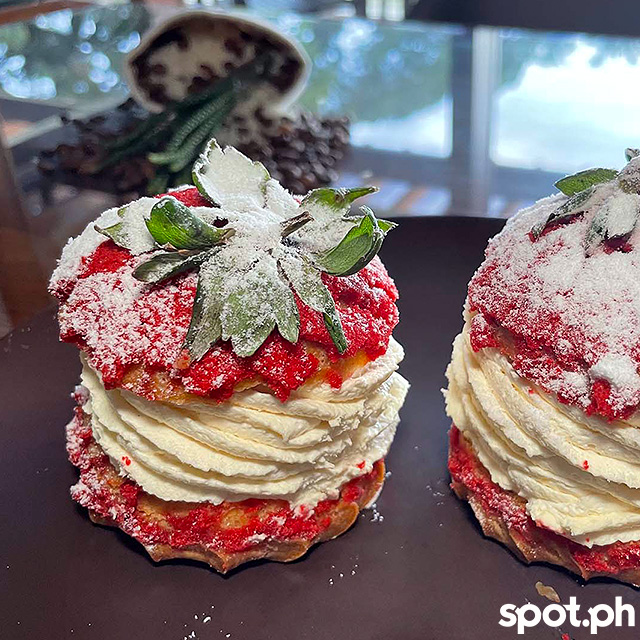 ADVERTISEMENT - CONTINUE READING BELOW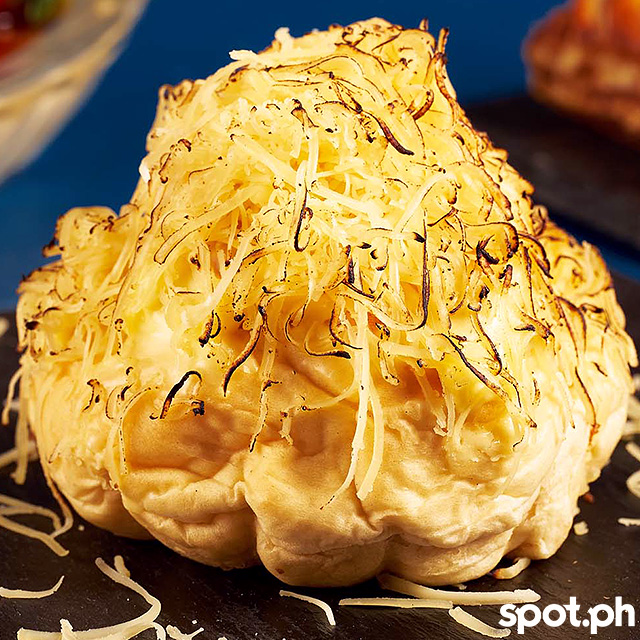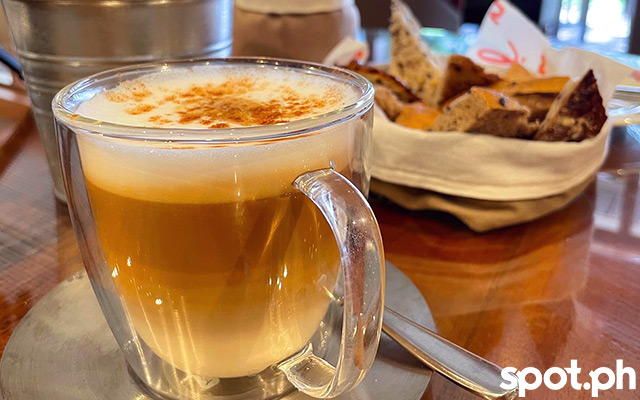 ADVERTISEMENT - CONTINUE READING BELOW
As for the drink list, you won't find Alabang's popular Chemex and Rose Baker J Latte here. Instead, you're invited to try their other unique concoctions, such as the Nitro Coffee (P190), cold brew coffee infused with nitrogen gas, giving it a creamy texture without the need for dairy. But if it's dairy you crave, there's the Instagrammable Strawberry Yakult (P180), a dessert and drink in one that sates the hankering for the tangy cultured milk drink.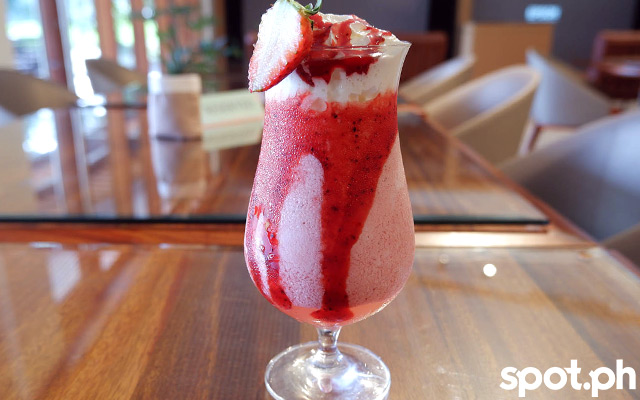 ADVERTISEMENT - CONTINUE READING BELOW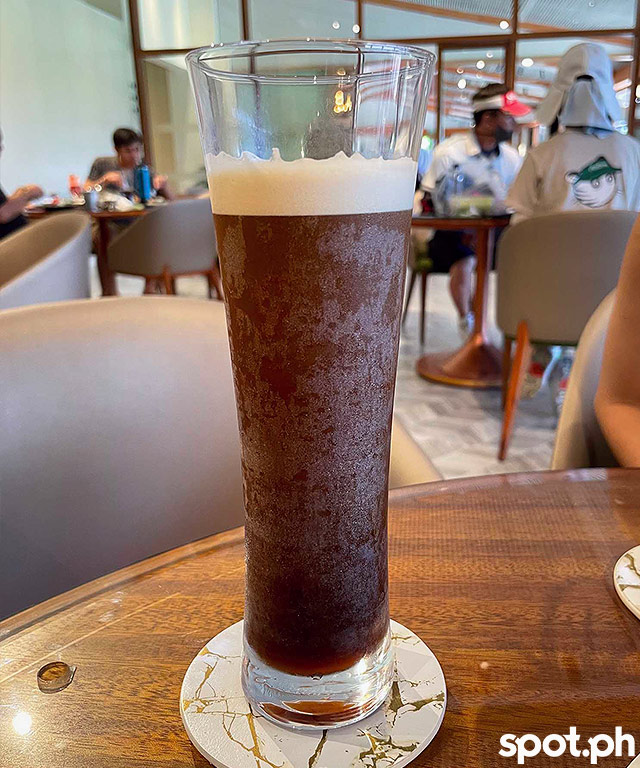 They've got more one-of-a-kind cups of joe, too—from the Goguma Latte (P170) with sweet potato, to the Sua Shua Café (P200) a.k.a. yogurt coffee, and even the nutty Horchata Coffee (P310). Not into coffee? There are plenty of fruit shakes, alcoholic beverages, teas, and sodas to choose from. For a lighter sip, ask about the Healthy Elixirs (P150), where you can choose a combo of two or more types of fruits and/or vegetables.
ADVERTISEMENT - CONTINUE READING BELOW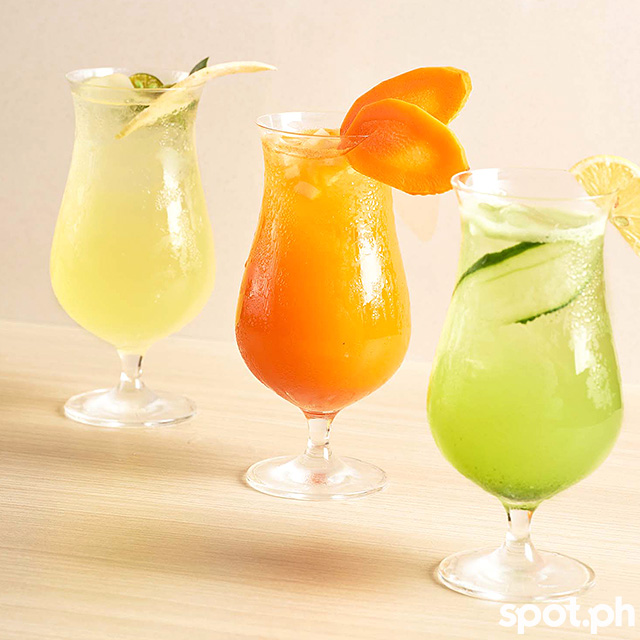 Now for some tea time meets tee time (get it?). Whether you're a professional golfer or nouveau, you're welcome to try the Mimosa Plus golf simulators at the second dining hall of Baker J. Practice your swing or play an entire round of virtual golf after your caffeine and pastry fix. Rates apply.
ADVERTISEMENT - CONTINUE READING BELOW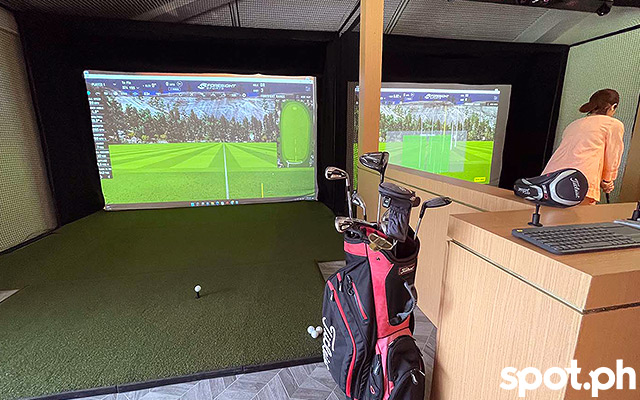 While you're there, you may as well have a tour of the lush estate, where you'll be tempted to play a round of golf, book their private Bali-style villas or check into a room in Quest Hotel. Either way, brunch at Baker J alone makes the long drive to Clark worth it.
ADVERTISEMENT - CONTINUE READING BELOW
Photos by Kate Alvarez
Hey, Spotters! Check us out on Viber to join our Community and subscribe to our Chatbot.
Share this story with your friends!
---
Help us make Spot.ph better!
Take the short survey
Load More Stories