10 Most Shocking Showbiz Crimes
When bad things happen to people in the limelight, the public reels in shock. We list 10 unfortunate events that involved Pinoy celebrities.
When bad things happen to celebrities, the whole world reels in shock. We often ask, "How could that happen to them?" as if their stint in the limelight ensures that they're out of harm's way.   SPOT.ph takes stock of 10 shocking crimes that happened to our local celebrities.
Pretty young mom Ruby Rose Barrameda-Jimenez died violently.
1. Actress Rochelle Barrameda's sister Ruby Rose Jimenez murdered and stuffed inside a steel drum
The Barrameda clan had been living on the edge since Jimenez went missing in 2007. Then, in 2009, a steel drum containing the decomposing body of a woman who was handcuffed and blindfolded surfaced in the Navotas River. The corpse, which had been sealed into the drum with cement, turned out to be Jimenez. Her estranged husband Manuel "Third" Jimenez III, along with his father and uncle, were initially named as persons of interest in the case. Then, based on an informant's tip, some other suspects were arrested later on. There are still many details that don't add up in the case.   Jimenez was only 26 when she disappeared. She left behind two children, who are now with their father.
The murder of film critics Alexis Tioseco and Nika Bohinc shocked their friends and fans.
2. Film critic Alexis Tioseco and Slovenian girlfriend Nika Bohinc shot dead inside their home
Reports say that Tioseco and Bohinc came home on the night of September 1, 2009 and interrupted a robbery in progress. Bohinc was allegedly shot first.   Crime scene investigators theorized that upon seeing her fall, Tioseco most probably fought off the robbers. That was when he, too, got shot. Tioseco was a faculty member of the arts department of the University of the Asia and the Pacific and was a regular contributor for several magazines and top newspapers, including the Philippine Daily Inquirer and the Philippine Star. He was cited as one of the prime movers of Philippine independent cinema. He was 28 and Bohinc was 30.
ADVERTISEMENT - CONTINUE READING BELOW
Scarlet Garcia was one of the many young women hoping to get a big break in showbiz.
3. Viva Hot Babe and FHM model Scarlet Garcia shot dead in her apartment
In 2008, Garcia, along with three others (George Castor Jr., Garcia's alleged live-in partner, her cousin Rachel Estacio, and Van Mark Bandejas), were found dead in her apartment in Olongapo City. After they were murdered, their assailants had tried to set fire to the apartment. Their bodies were discovered when a neighbor called the fire department. Police investigated various angles on the crime.
The Dawn's Teddy Diaz was a guitar virtuoso.
CONTINUE READING BELOW
Recommended Videos
4. Teddy Diaz of The Dawn killed in a robbery gone bad
Diaz was headed to his girlfriend's home after The Dawn wrapped up their Martin After Dark gig in 1988. Two men reportedly accosted him and got the money he had in his wallet (P200). Diaz gave them the money, but one of the men turned violent and stabbed him repeatedly. Diaz died on the street. His assailant was later caught, but it's not clear what happened to him.
Just two years after her father Eddie finished his 13-year jail sentence, Pops Fernandez started to make waves in showbiz.
5. Actor Eddie Fernandez jailed for shooting a Bulacan businessman Renato Pangilinan
In 1969, Fernandez allegedly opened fire on the vehicle that Pangilinan was on. Bomba star Rosanna Ortiz was one of vehicle's passengers. Pangilinan died and Fernandez, along with actor Berting Labra who was said to have aided him, were sent to jail for 13 years. Fernandez got out in 1982 and tried to stage a comeback, but he reportedly got involved in drugs. He died in a shootout with operatives of the National Bureau of Investigation and the Philippine National Police.
ADVERTISEMENT - CONTINUE READING BELOW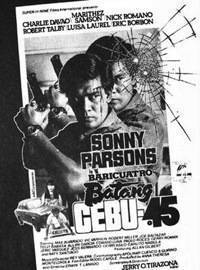 Good thing action man Sonny Parsons' shooting skills did him good.
6. Actor Sonny Parsons shoots two robbers dead
In 2002, three men invaded Sonny Parson's Marikina City home. They tied up the whole household-"Parsons' wife, kids, maids, and Parsons himself. Alas, Parsons, a licensed gun owner and shooting enthusiast, was able to untie himself and get hold of his gun. Parsons ended up killing two men.
What happened to beloved actress Nida Blanca was unimaginable.
7. Veteran actress Nida Blanca is murdered
Blanca was found bloody and lifeless in the trunk of her car in 2001. Her husband Rod Strunk was named as a person of interest. A man named Philip Medel was also one of the suspects. Strunk went back to the US in 2003, before charges could be filed against him. He jumped off the balcony of a California motel in 2007. Medel died last month. Blanca's case remains unsolved.
ADVERTISEMENT - CONTINUE READING BELOW
Maggie de la Riva was on the verge of full-blown stardom when she was abducted. Here, she co-stars with Dolphy in Buhay Bombero.
8. Actress Maggie de la Riva abducted and brutalized
De la Riva was only 25 when she was abducted by Jaime Jose, Basilio "Boy" Pineda, Jr., Edgardo Aquino, and Rogelio Cañal in 1967. The men forcibly dragged her out of her car just as she was heading home. They took her to a hotel in Pasay and, for two hours, sexually abused her. Pineda, Aquino, and Basilio died via electric chair on May 17, 1972. Cañal died of a drug overdose before the execution date. The press were in awe of De la Riva's bravery and her unwavering resolve to seek justice. Carlo J. Caparas later filmed De la Riva's biopic, focusing on her abduction. The 1994 film, The Maggie de la Riva Story (God Why Me?) starred Dawn Zulueta.
Cory Quirino is always so put-together that it's hard to imagine her losing her composure even during her abduction.
9. TV host Cory Quirino kidnapped
While shooting segments for her show Citiline in 1995, Quirino, her driver, and assistant were kidnapped by five armed men in Lake Caliraya, Laguna. Quirino's driver was killed. The armed men had plans of just making Quirino and her assistant their "wives." The car they were riding on crashed into a coconut tree and Quirino's assistant needed medical attention. Quirino managed to furtively seek help at the clinic they went to. Soon, road blocks were set up and she and her assistant were rescued.
ADVERTISEMENT - CONTINUE READING BELOW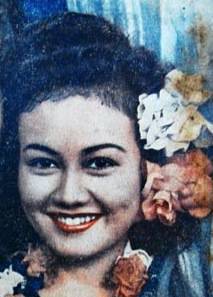 Lilian's Velez's charm drove Bernardo "Narding" Anzures to the edge.
10. Actress Lilian Velez killed by her former leading man
In 1948, actress Lilian Velez was stabbed to death by her former leading man Bernardo "Narding" Anzures. It is said that Anzures was obsessed with Velez, who was already married to Jose Climaco. Anzures reportedly went to Velez's Quezon City home and stabbed her in front of her daughter. Anzures was arrested and jailed. He was later pardone by President Elpidio Quirino. He died of tuberculoses shortly after his release. He never really explained why he killed Velez.   Director Carlo j. Caparas made a movie about the crime in 1995, with Sharon Cuneta as Velez and Cesar Montano as Anzures.
Aftershock:
Dolphy Jr. no longer sets fires.
Dolphy's son, Dolphy Jr., commits arson
Dolphy's junior was charged with and imprisoned for 18 years for arson. He was decreed guilty of the crime which killed six people, including the children of former actress Mina Aragon. He was said to be high on drugs when he started the fire. He was pardoned by President Joseph Estrada in 1998. He is now a preacher for Brother Eddie Villanueva's Jesus Is Lord Church.
ADVERTISEMENT - CONTINUE READING BELOW
Art by Warren Espejo.
Image credits: Video 48. (Sonny Parsons movie poster and Lilian Velez photo) and VancouverSun.com (Alexis Tioseco photo).
Share this story with your friends!
---
Help us make Spot.ph better!
Take the short survey
Load More Stories