50% Off: 10 Half-Human, Half-Something in Telenovelas
It's a jungle in there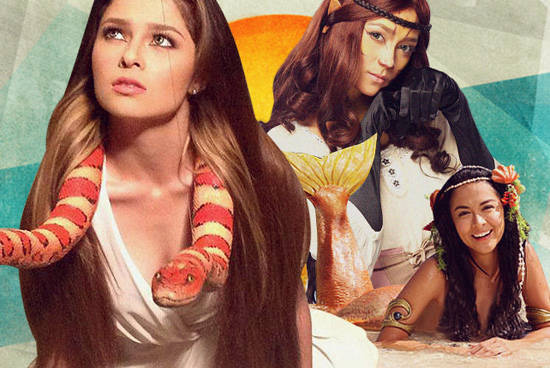 (SPOT.ph) If we don't tread carefully, this article will reek of bestiality. It's legal in some societies, but it's definitely a no-no here in the Philippines. But damn it, there's an insane amount of human-animal hybrids in local television. Someone likes getting busy with all sorts of species.
Veering away from inappropriate topics, perhaps it's just our deep connection with the animal spirits that attracts us to these stories. Our colonizers tried their best to squash all our pagan beliefs, but it seems like we will always be one with nature. Or at least, in half with nature.
In celebration of Anne Curtis' recent minting as the newest Dysebel, here's a list of the different forms that our beloved bidas have taken in telenovelas.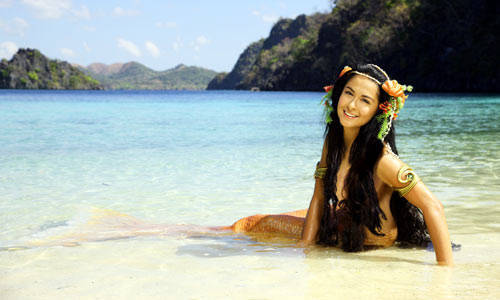 ADVERTISEMENT - CONTINUE READING BELOW
Half-fish (Dyesebel, among others)
Something fishy: The problem with being a mermaid is that there's a big chance you'll fall in love with a human male. No matter what fiction tells you, there's only so much that love can conquer so you have to acquire the right lady bits for you to become a functioning bride/wife.
Unused subplot: As Malou from the Alice Dixson Dyesebel of 1990 pointed out, what happens when she gives birth to a baby with human legs and a fish head?
Suggested Read: Top 10 Most Memorable Pinoy Mermaids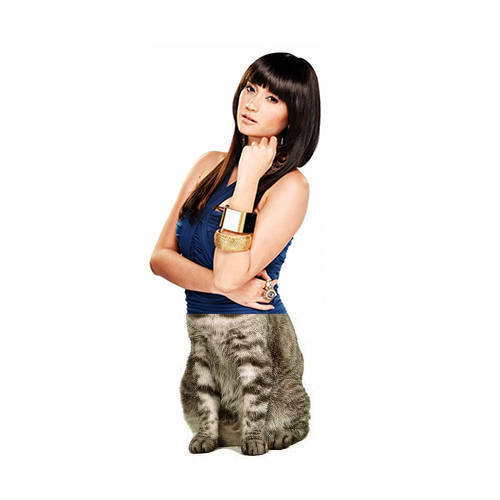 CONTINUE READING BELOW
Recommended Videos
Half-cat (Felina)
Clumps on the litter box: Your problem is, again, humans. They send you to a circus. Hey, at least they didn't put "Pest Control" ads under your name on lamp posts. Although that would have been a better business venture.
Unused subplot: Felina has sexual relations with more than one man at a time...and gives birth to a kindle of kittens whose fathers are different. We know these telenovelas love complicated family histories.
ADVERTISEMENT - CONTINUE READING BELOW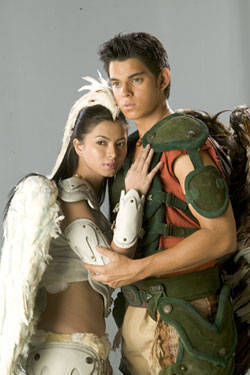 Half-bird (Mulawin)
Birdy blues: Technically, the Mulawin and Ravena clan are a separate winged humanoid species. It's Alwina (half-human and half-Mulawin) who has to deal with being a half-breed. She doesn't really get a headache from being half of each, although she is burdened with a prophecy that locks her in as the key to the union of humans and the Mulawin clan.
Unused subplot: Some human finds out that these fowls are delicious and they become an exotic delicacy.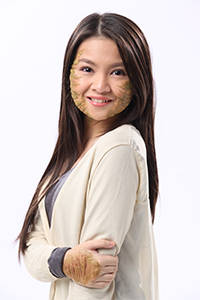 ADVERTISEMENT - CONTINUE READING BELOW
Half-butterfly (Paroa)
Fly, fly, fly, the...well, you know: Much like an actual butterfly, the insect-human hybrid that is Mariposa was fairly gross when she was young. Catterpillars aren't exactly crowd pleasers. However, she does blossom into a colorful creature and she even falls in love.
Unused subplot: Iñigo, Mariposa's love interest, starts feeling the distance between the two of them. His girlfriend spends too much time tending to plants. When she impregnates one of them, he is royally pissed and storms off.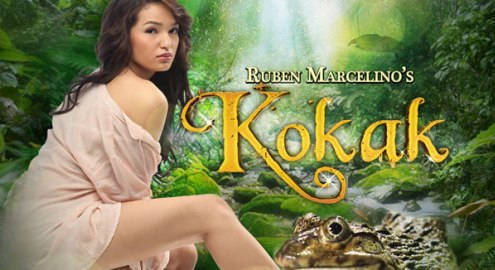 Half-frog (Kokak)
Things that make you croak: You are raised in a forest where you are hidden away from the world (and information about males). Also, you're not just half-frog, you turn into an actual frog when you get wet. So...good luck with bathing and all.
Unused subplot: While out on a date, will Kara (Kokak) be able to resist the temptation to eat flies? (Although frankly, that's kind of a handy trait. A little disgusting...but handy.)
ADVERTISEMENT - CONTINUE READING BELOW
Half-snake (Kamandag)
Hissy fits: Kinda like The Hulk, but with venom. You have poison coursing through your veins. That's your problem.
Unused subplot: Vergel's girlfriend leaves him because he sheds too much.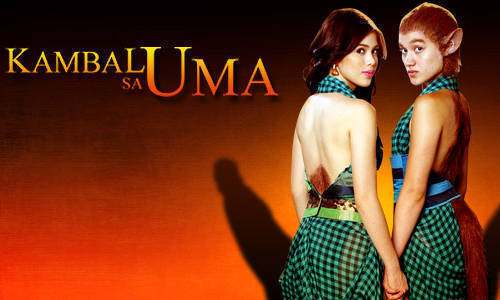 Half-rat (Kambal sa Uma)
Of Rats and Men: The downside for Ella (the more ratty sister) is that it's hard to hide your features, and people in telenovelas don't take too kindly to odd-looking folks. The plus side is she gets cosmetic surgery later on. It's all good.
ADVERTISEMENT - CONTINUE READING BELOW
Unused subplot: Upon seeing the cruelty done to lab rats, she becomes an activist fighting for their freedom. This way, her life has meaning and she doesn't have to constantly worry about finding true love.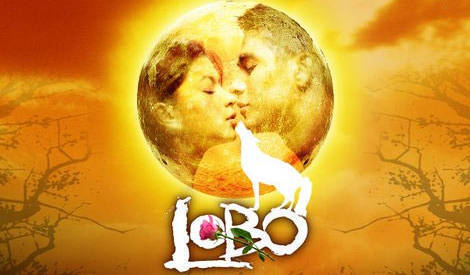 Half-wolf (Lobo)
Aware wolf: Gorgeous lady during the day, vicious wolf at night. The main problem is your clothes get ripped from your body when you transform, so you end up naked in weird places. That hardly seems safe.
Unused subplot: Seeing as Lyka Raymundo-Ortega aspired to be a fashion-designer, she should have tried to develop an article of clothing that stays on her when she becomes a wolf.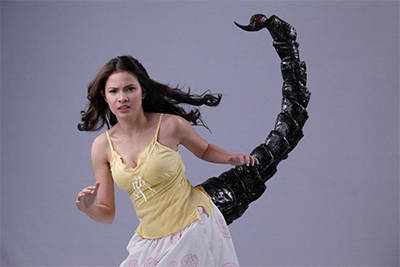 ADVERTISEMENT - CONTINUE READING BELOW
Half-scorpion (Alakdana)
Choose your poison: The plot says that her problem is she has the tail of a scorpion. The actual problem is that she is bound by human morality and she refuses to sting people who deserve it.
Unused subplot: She turns into a super villain because of her awesome abilities. Seriously.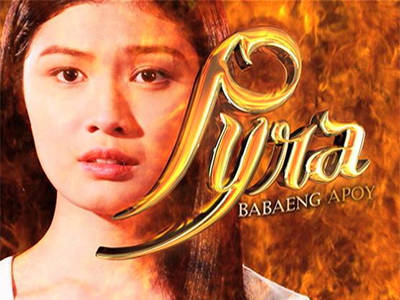 Half-elemental (Agua Bendita and Pyra)
Slippery when wet: At the risk of sounding like Magneto, having power to control an element is not a problem. It is a gift. Superhuman abilities should be flaunted.
Unused sub-plot: Pyra and Agua join the X-Men. It's the logical thing to do.
Share this story with your friends!
---
Help us make Spot.ph better!
Take the short survey
Load More Stories