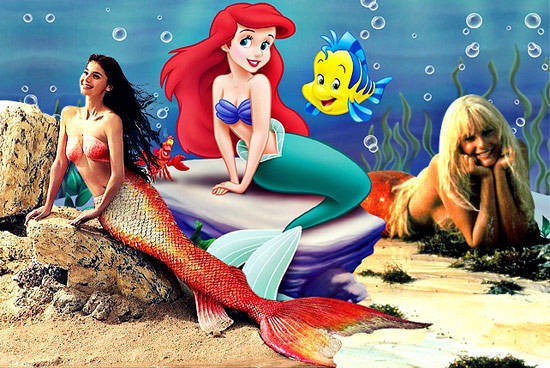 (SPOT.ph) By the time you read this, you're probably already aware that there is another Dyesebel currently airing on ABS-CBN, with Anne Curtis donning the orange fins this time around. We have no problem with Mars Ravelo's fishy creation and as far as local merfolk are concerned, his is probably the best. But we believe there are plenty of other fish in the sea (though most of them oddly have the same bipedal dreams of finding a man). They deserve recognition, too. Here's a list of our 10 favorite fishy friends.
This list does not include nymphs, narfs, and selkies.
ALSO READ:
Top 10 Most Memorable Pinoy Mermaids
50% Off: 10 Half-Human, Half-Something inTelenovelas
Top 10 Movie Monsters in Philippine Cinema
Top 10 Pinoy Celebs Who Could Play Vampires
10. Ariel, A Little Mermaid (1989)
A Little Mermaid launched a series of successes for Disney and started the so-called Disney Renaissance Era. Ariel is beautiful-with hair that always seems to be perfect even when she's underwater; she has great songs-don't tell us you've never belted out Part of Your World in the bathroom; and she did save someone's life. However, there have been accusations of her hoarding and materialism (she has a lot of "gadgets and gizmos"), lightning-fast courtship (she fell in love after approximately two seconds), and her willingness to trade her whole life for a man (with whom she fell in love after two seconds).
ADVERTISEMENT - CONTINUE READING BELOW
9. Dysebel, Dyesebel franchise
The Philippines' answer to Hans Christian Andersen's tailed heroine would never be left out of any mermaid list. Dyesebel has been revived so many times it's hard to keep track of her storyline-though it usually has to do with her wanting legs for some man. Sound familiar? Dyesebel, unfortunately, doesn't have Ariel's killer voice-although we do hear a bit of Anne Curtis showing off her pipes in the latest Dyesebel remake. We love watching the different interpretations of that doe-eyed innocence whenever she sees "new" things on land.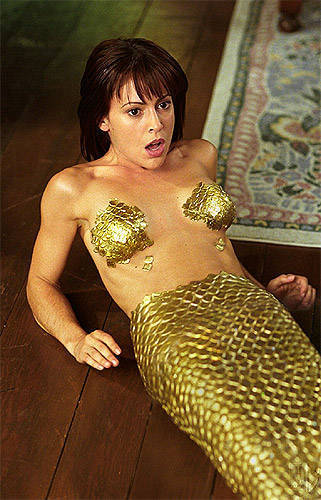 ADVERTISEMENT - CONTINUE READING BELOW
Recommended Videos
8. Phoebe Halliwell, Charmed ("A Witch's Tail," Season 5)
Alyssa Milano, who played Phoebe Halliwell, was actually the inspiration behind Ariel's face, so when it was her turn to play a mermaid, she didn't disappoint. Her fishy transformation occurred at the beginning of Season 5. With her marital woes and professional responsibilities, Phoebe's vulnerable psyche made it easy for her to be lured into becoming a mermaid. Her sisters must save her before she swims away to the ocean forever. Fun fact: Alyssa Milano is afraid of water.
7. Aquamarine, Aquamarine (2006)
This movie has a more "realistically teenage" approach to fairytales. Here, Sarah Paxton in the titular character introduces us to the latest starfish earrings, shellphones, and blue highlights. The production is a little too "tween," but we like how it detours-sort of-from the usual "I want to be on land and fall in love with a man" theme. Aquamarine is granted a brief reprieve by her father to prove that love exists. While bipedal, she meets two best friends, Hailey and Claire. As Aquamarine desperately makes a local boy fall in love with her, she witnesses a different kind of true love: that of Claire and Hailey's unwavering friendship. With her "theory" confirmed, Aquamarine returns to the ocean single but hopeful.
ADVERTISEMENT - CONTINUE READING BELOW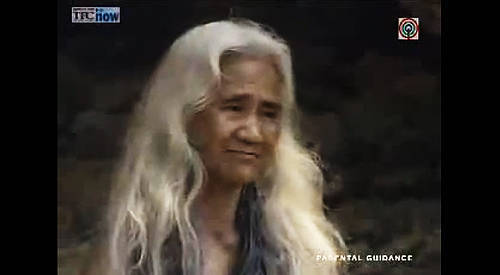 6. Nanay Istah, Marina (2004)
It's such a coup to choose Marina and her revolutionary tail technology, but every time Nanay Istah, with her flowing blonde hair, is on screen, she steals the show. Nanay Istah is the Queen of the Sea and the most beautiful of all the mermaids. She considers Marina as a daughter and, in order to save the heroine, gives her the necklace that preserves her youth.
ADVERTISEMENT - CONTINUE READING BELOW
5. Syrena, Pirates of the Caribbean: On Stranger Tides
We love mermaids with a little spunk-maybe because they're so refreshing. Syrena, portrayed by Astrid Berges-Frisbey, is beautiful but deadly (Philip Swift's words, not ours), toeing the line between humanity and animality. This is evident in her refusal to cry even in the toughest situations, but shedding a tear to express her joy at Philip's return. Syrena has a quiet and important role in On Stranger Tides. Her tear was an essential ingredient to the Fountain of Youth and she rescued the Chalices of Cartagena for Jack Sparrow to save Angelica. In the end, she saves Philip and they find sanctuary in the Jungle Pools.
4. Derek Zoolander, Zoolander (2001)
The three-time Male Supermodel of the Year would probably throw a fit if he found out we lumped him under the "Mermaid" category. "It's merman," after all. Zoolander (Ben Stiller) is here not only because he's really really ridiculously good-looking, but because he shared with us the key to being beautiful: "Moisture is the essence of wetness. And wetness is the essence of beauty." We wonder why so many mermaids look for hunky men on land when they have this perfectly good-looking specimen at sea.
ADVERTISEMENT - CONTINUE READING BELOW
3. Ponyo, Ponyo on the Cliff (2008)
Brunhilde is the little goldfish that could. In her desire to see more of the world, she drifts away from her father and accidentally gets stuck in a bottle. A little boy named Sosuke finds her. He breaks the bottle, but cuts his finger in the process. Brunhilde licks his wound, healing it instantly and soon they grow fond of each other, with Sosuke swearing to protect his new friend whom he renames Ponyo. Her father, however, summons her back to sea. Back home, her desire to be human and be reunited with Sosuke causes her to grow legs (a power granted to her after licking Sosuke's wound). But this transformation leads to an imbalance in the world.
Ponyo and Sosuke, with the help of their family and friends, must find a way to restore order and be united-whether on land or at sea-forever.
ADVERTISEMENT - CONTINUE READING BELOW
2. Madison, Splash (1984)
This movie showed us that watching television actually has some benefits-we can learn another language! On top of that, Madison (Daryl Hannah) taught us about true love, commitment, patience, and that there are still honest creatures on earth. Madison first meets Allen as a child. The bond between them becomes so strong that Allen, after that first encounter, has trouble committing to other women. They meet again as adults when Madison ventures onto land (New York) to return his wallet. A whirlwind romance begins and Allen follows her in the sea where they live happily ever after.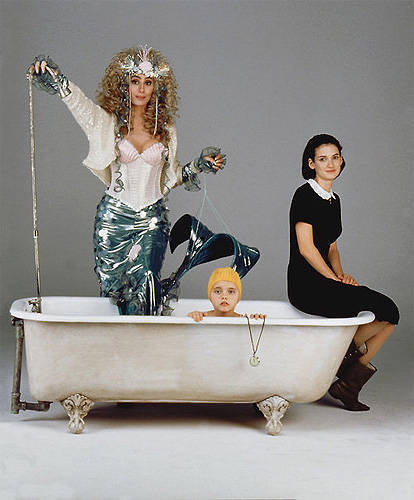 ADVERTISEMENT - CONTINUE READING BELOW
1. Rachel Flax, Mermaids (1993)
For a movie titled Mermaids, we see none of our fishy friends in this film, except for the brief bit where Rachel Flax, played by Cher, arrives at a Halloween party in a spectacular mermaid costume. It was glorious, fantastic, shiny, and sequined, with a train for a tail and a cowrie-inspired bustier for a top. Best of all, she doesn't make anyone choose to live underwater with her or trade her whole life for a man. Independent and sassy, yes, Mrs. Flax knows how to make a splash better than real mermaids.
ALSO READ:
Top 10 Most Memorable Pinoy Mermaids
50% Off: 10 Half-Human, Half-Something inTelenovelas
Top 10 Movie Monsters in Philippine Cinema
Top 10 Pinoy Celebs Who Could Play Vampires
Share this story with your friends!
---
Help us make Spot.ph better!
Take the short survey
Load More Stories