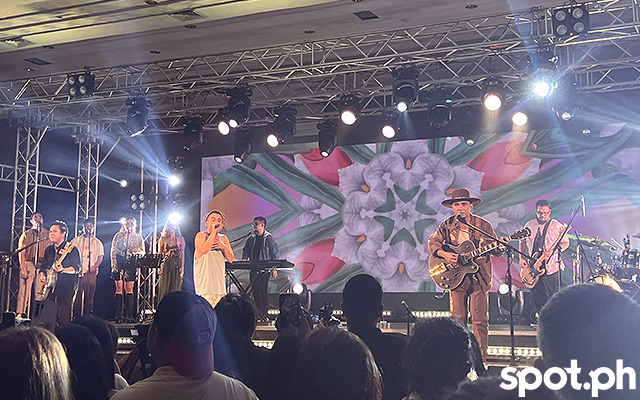 (SPOT.ph) Let's face it. We've all missed the excitement of making plans with friends on a Saturday night. That feeling of having something to look forward to after a week of hustlin' was all put to a very long pause when the pandemic hit. So when the restrictions slowly eased up, everyone was thrilled to get their lives back, albeit somewhat cautiously, and face the new social scene head-on.
Also read: 
New Music to Make You Feel Again: How a Cebuano Album Took Me Home
Concerts Are Back: These International Acts Are Coming to Manila Real Soon
Having lived most of my life in Cebu and growing up in a family of music enthusiasts, I've grown to love underrated Cebuano artists and their work. It just feels like home. Before the pandemic, my typical weekend night out would be grabbing drinks at balmy outdoor resto bars while listening to live music among like-minded people and bands who joined the audience after performing. Occasionally, there would be concerts here and there, still bringing that homey vibe but bigger, louder, and wilder, almost just like a family reunion.
ADVERTISEMENT - CONTINUE READING BELOW
Who are the Wonggoys?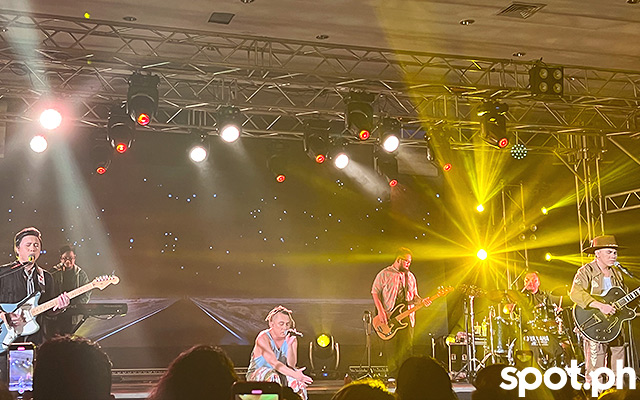 Meet Gabe, Bill, and Kyle Wong. To Cebu, they are the Wonggoys, a band of brothers whose Bisaya song "Wa'y 'Blema" kept Cebuanos' heads cool while stuck in the city's traffic. To me, they are my brothers—and I am their number one secret fan. I say "secret" because like any other normal siblings (I would assume), tough love paired with sarcasm is our default love language. Nothing screams "I love you" more than bluntly saying, "Your new song is okay lang," and then secretly memorizing the lyrics. As much as it pains to admit to myself, the boys make mind-blowing music! Their song composition is very distinct and uniquely them but also so heartfelt and relatable as if it was written especially for you.
CONTINUE READING BELOW
Recommended Videos
Lockdown… and then what?
Sometime in March 2020, the whole world stopped, but we all had to find ways to keep moving. Online gigs began to gain traction as artists innovated to continue connecting with their followers. The Wonggoys turned to platforms like Facebook and Instagram to hold gigs from their bedrooms. Luckily for them, getting together at the height of the lockdown wasn't difficult because they were literally always just a few steps away from each other all day. Holding online gigs was a different experience for them, as they couldn't see and hear their audience, and the closest thing to a cheer was reading their comments aloud. The energy they usually got from their fans they had to find within themselves, just to radiate that same vibe on the screen. But it was never the same. I should know; I had a VIP pass with a special spot on my brother's bed, occasionally with a drink or two—a privilege I got as their number-one secret fan moonlighting as their cameraperson.
The quiet that the pandemic brought, however, gave them the chance to focus on making their final album. They knew that it would be their last from the get-go, so they made sure it would be a legacy worth leaving. They reached out to their followers online to write about themes relevant to them—a creative process they mostly did clad only in boxers at the farthest place they could go without needing a quarantine pass: the balcony. I witnessed the whole process of brainstorming, making riffs, and writing and re-writing song after song throughout the lockdown.
ADVERTISEMENT - CONTINUE READING BELOW
Also read: Let's Talk About It: Live Concerts, A Thing of the Past?
And that's how their 10-track album Organic came to be. You'd find songs about love, hope, gratitude, and overcoming mental health issues, among others. It brought out such raw and honest emotions all from experience. Their songs are like pieces of a puzzle that fit so organically to tell a story—one that is inspired heavily by family, especially our Dad, who influenced us to love music at a very young age. The process wasn't at all easy with the uncertainty brought about by the pandemic, but just as they say in their song, "There's always gon' be better days."
Don't panic, it's Organic!
It's one thing attending concerts as a fan; it's another when you go as the performers' only sister. On the day of the event, June 4, my excitement was overrun by anxiety—still knowing very well that the boys would rock the stage as they always do. My friends and I checked in at Waterfront Hotel & Casino, where the album launch-slash-concert would happen that night. As the band prepared for the show in their suite, ours became everyone's unofficial happy-hour headquarters, never running out of booze and food because we knew we had to fuel up for a night of music and party.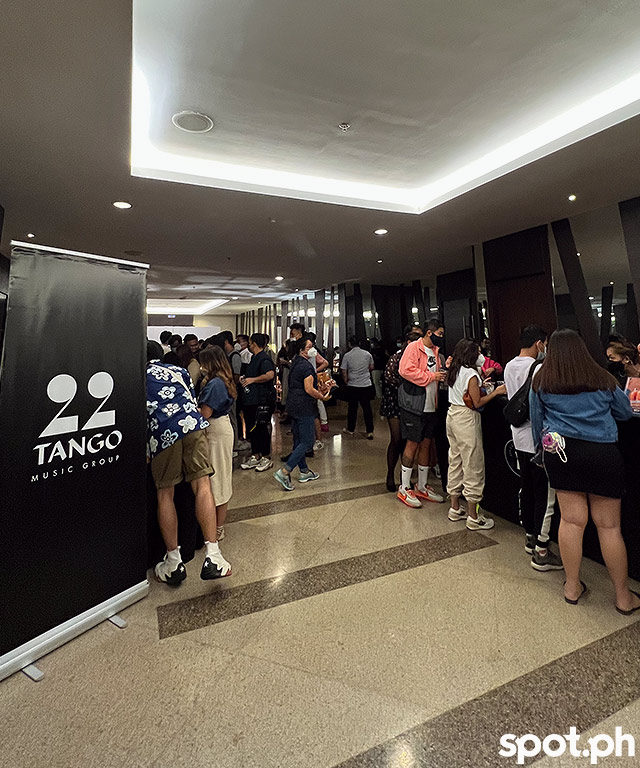 ADVERTISEMENT - CONTINUE READING BELOW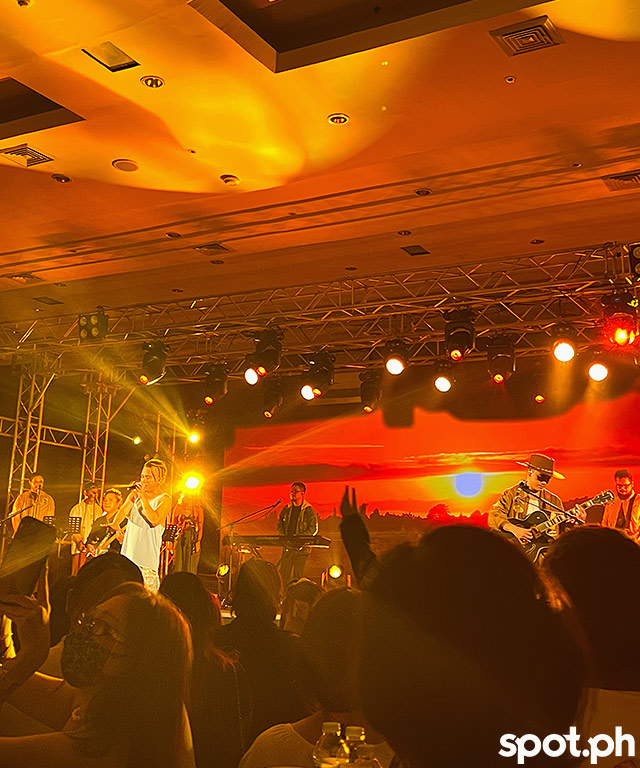 When we arrived at the venue, the familiarity of watching a live gig all came back and brought me home as if two years hadn't passed. We were greeted with Wonggoys' Organic merchandise, think shirts and scented candles—a trap for true fans, but one we all embraced with open arms (and pockets). However, what made this concert different was their signature drink named after one of their songs. True to the Organic theme, Wild Child was tequila-based and infused with herbs like malunggay, lemon, and hot pepper. We ordered 12 bottles, thinking it would last us the night, but who were we kidding? We lost count after 20.
Because this was my first big event since the pandemic, the venue felt overwhelming—not to mention that around 500 people were there that night. The open space in the middle where the general admission was housed was spacious enough for physical distancing. But we went straight to the sides where the VIP tables were so we could have our own space to drink and lounge. Since we got there early, we were able to enjoy the sets of the opening acts, DJ Short, Relden, The Sundown, Jericho Streegan, and Julia Q—all very talented Cebu-grown artists—as they hyped the room up to bring out all the pent-up energy from missing live performances. The crowd got bigger and bigger, and it was refreshing to see so many familiar faces—some very close to us who showed up to support, others I only see during gigs but have somehow grown to feel like family throughout the years. We were all there for one and the same reason: the Wonggoys.
ADVERTISEMENT - CONTINUE READING BELOW
Just as the venue went pitch black, the crowd let out a cheer so loud, as if making up for years of hibernation. This is it, I thought to myself—the moment we've all been waiting for. Organic is finally here.
Clap your hands, show appreciation
The concert opened with Clap, a song of gratitude, and the Wonggoys brought everyone to their feet to chant with them. I stood at the back to appreciate the entirety of the show's set-up. The band, the lights, the visuals, the sound, and most especially the energy from the audience all came together to fit perfectly. It wasn't long before I realized the best way to experience the show was to be with the crowd, so I rushed to the middle with a cup filled to the brim to dance, sing, and party with the rest.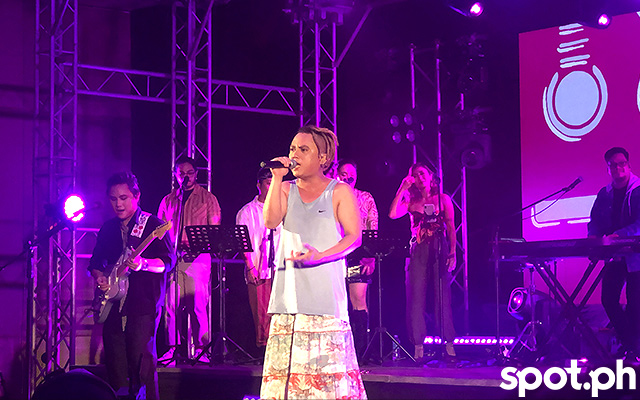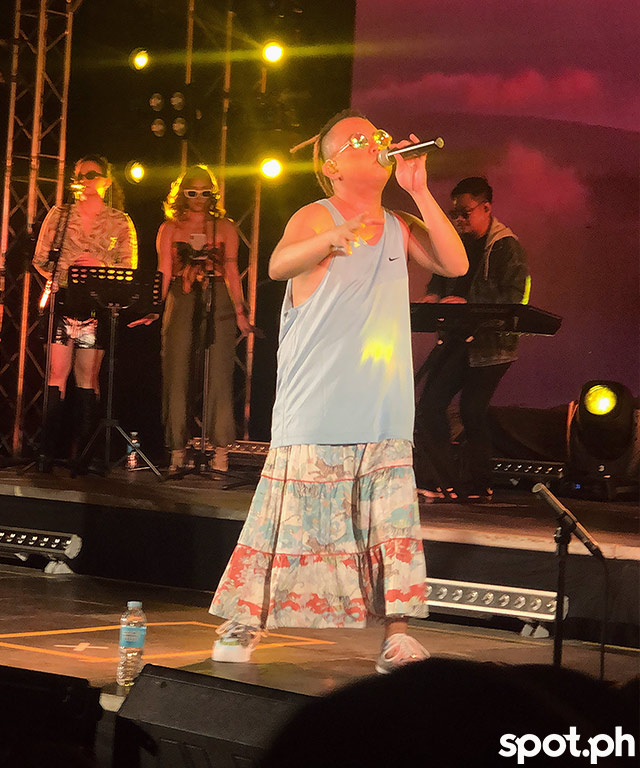 ADVERTISEMENT - CONTINUE READING BELOW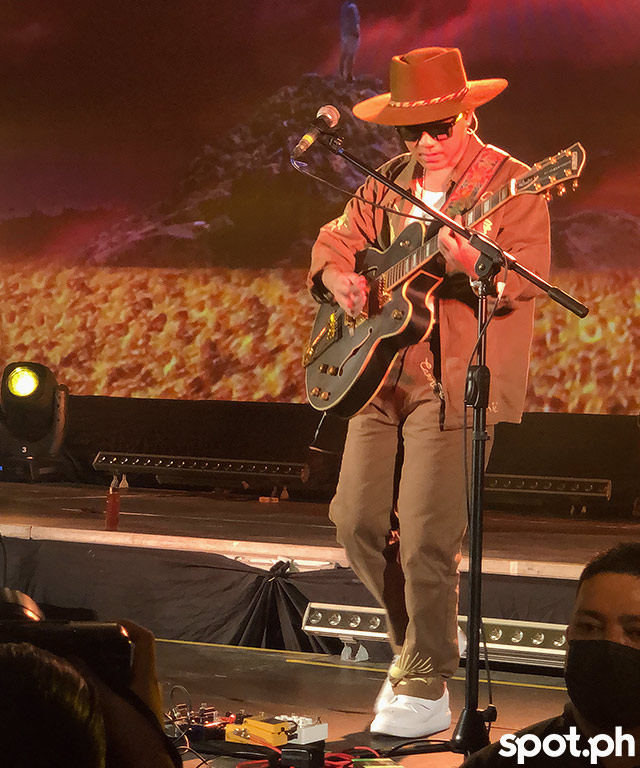 I felt a rollercoaster of emotions throughout the show. Nothing beats sharing the energy with and hearing live reactions from people around, validating every cheer, every laugh, and every tear we shed that night. The whole room was brought to a natural high when "Hayahay" (loosely translated to "chill") was played against trippy visuals. "My Love" led us back to the early days of the pandemic and the pains of loving someone from afar. Fans gushed as the Wonggoys dedicated "Good Boys" to our mom—a love song so honest and sincere, you wouldn't believe (spoiler alert!) how much mischief they bring at home. It was as if they were just story-telling in their balcony, only to a bigger audience and in a grander scheme. Indeed, the boys were there to be heard.
Organic opened our eyes and ears to who the Wonggoys truly are when they revealed the inspiration behind their album cover design, our dad—the very reason music continues to run through their veins even long after his passing. After all, they are brothers first before anything. And when the lights dimmed at the end the show, they had once again proven just that.
ADVERTISEMENT - CONTINUE READING BELOW
Almost a week after the concert, I still have Organic on repeat on Spotify. The show may be over, but that feeling of being alive again through their music stays. Do yourself a favor and give it a listen! But should you find yourself wanting some good live music, watch out for their gigs all over the city in the coming months. As their song Wild Child slyly says, "We go downtown where the music's found, then we'll be wild childin' til we pass out." But hey, don't tell our Mama!
Follow the Wonggoys on Facebook and Instagram. Stream their latest album, Organic, and their previous works on Spotify, Apple Music, Youtube Music, and Deezer.
Also read:
Concert Etiquette: A Refresher on What to Do and How To Act During Live Music Shows
We are now on Quento! Download the app and enjoy more articles and videos from SPOT.ph and other Summit Media websites.
Share this story with your friends!
---
Help us make Spot.ph better!
Take the short survey
Load More Stories