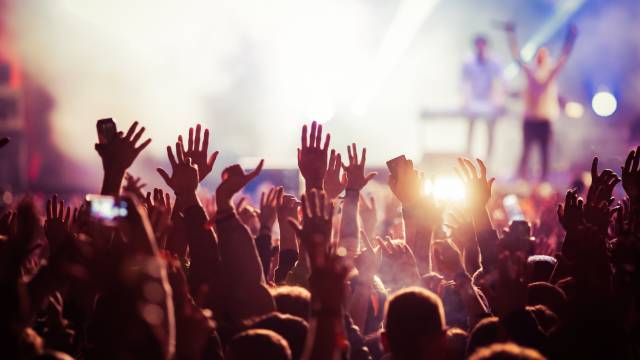 (SPOT.ph) Imagine the noise all around you, you've been on your seat for the past 30 minutes, patiently waiting for the show to begin. You turn to your seatmates who may or may not be your acquaintances. You gush over your shared love for the performers, sharing anecdotes and favorite moments. You've gained a new friend, perhaps even one for the books. Suddenly, the lights dim, screams amplify all around you, and the excitement can be felt all around the venue. The opening notes of a chart-topping hit comes blaring in through the speakers as you focus your attention …to the screen. Yep, you read that right. The screen. While what you have read so far feels like the introductory moments of a live concert, all the rituals of the past have been shifted to a new type of live-music experience, one where everything happens either on your mobile device or inside a cinema. Now whether that's good or bad is up to you. 
ADVERTISEMENT - CONTINUE READING BELOW
Also read:
ARMY, These Are the BTS-Themed Eats + Sips to Try This Week
Cinema in the Time of a Pandemic: What to Expect When You Watch a Movie

How does a concert take place during a pandemic?
Back in 2020, as the world pretty much literally came to a stop, the music industry did not go unscathed. Gone were the festivals, the concerts, even the meet and greets, and in its place, we welcomed the so-called quarantine concerts of social media. Later on in the year, virtual concerts started taking place with the eventual return of popular music festival Lollapalooza in 2021 as an in-person event in Chicago. According to the Los Angeles Times, live-streamed concerts may still continue and are unlikely to end in the near future. But what about us here in the Philippines? 
During the start of the "panini", we were treated to various fundraising streams led by some of OPM's top tier. And the rest, they say, is history. Entertainment and broadcast companies have found the right formula to continue reaching audiences through virtual means. Now, flash-forward to 2022, while we're still eons away from a 100% capacity live concert, we have already somewhat gone back to how things were, in a manner of speaking—yup, we're talking hybrid style. Now, here's the lowdown: a hybrid concert is when a live concert is taking place somewhere in the globe but is also being live-streamed online or in select venues elsewhere for a bigger audience reach. Tickets for the streamed version of the concert are usually a fraction of the live concert price.
ADVERTISEMENT - CONTINUE READING BELOW
Recommended Videos
The question is, of course, could a live-streamed concert really compare? Recently, this author had the chance to attend the hybrid concert of Korean global sensation BTS during their Permission to Dance on Stage - Seoul: Live Viewing. We're sure you heard about it, and probably even attended in one way or another; we lay down our thoughts on the experience below. 
Here's what it feels like to attend a hybrid concert: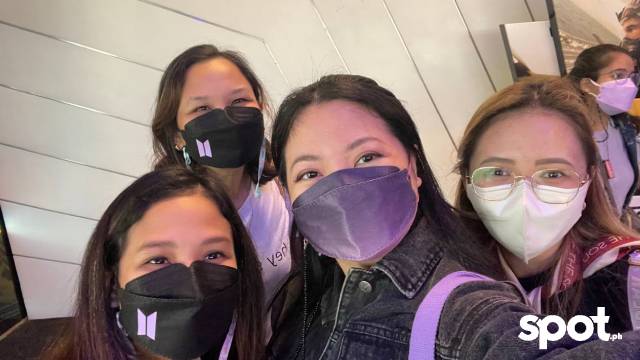 I had my hybrid concert experience in SM Aura. Admittedly, I wasn't the one to secure my ticket but I did attempt to get one to no avail. Since there have been a couple of Permission to Dance on Stage concerts late last year on a live-streaming website, I more or less knew what to expect with my hybrid experience. 
ADVERTISEMENT - CONTINUE READING BELOW
In live concerts, the first stop is often the merchandise booth, but with the streaming experience, in a non-pandemic scenario, it would have been the snack stand. In this case, I went inside right away to find my seat.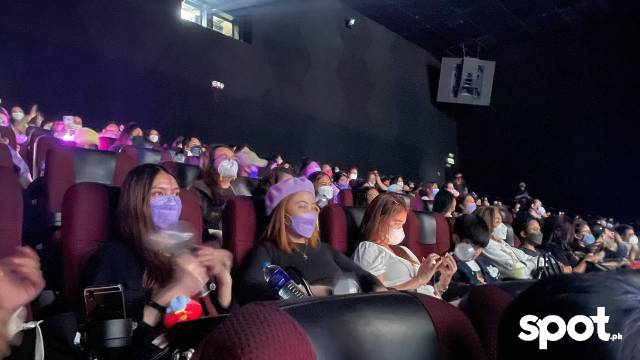 The concert was held during Alert Level 1 status in the Philippines which meant the cinema was allowed to operate at a 100% capacity. But since this is a pandemic, we still practiced the minimum health standards which included leaving an empty seat in between groups.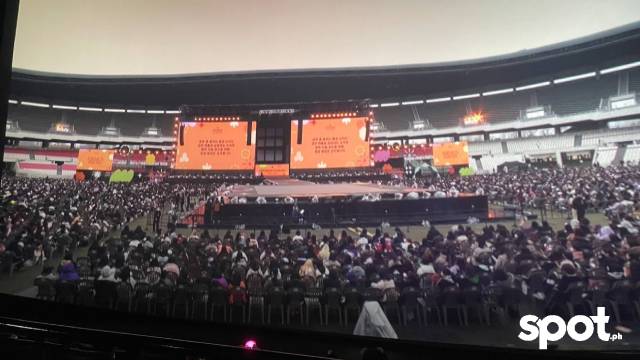 ADVERTISEMENT - CONTINUE READING BELOW
As we wait for the actual start of the concert, we felt like we were part of the actual venue in Seoul since the entire stadium was broadcasted as well. In live concerts, you know it's go-time when the lights dim, in our case, the screen goes black.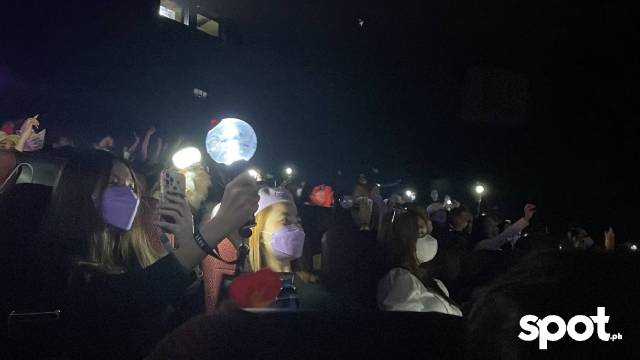 Live concerts usually have everyone clamoring to stand up in order to get the best glimpse of your idol, but in our case, we were comfortably sitting in our seats as we gaze lovingly at the screen. We did scream, mind you.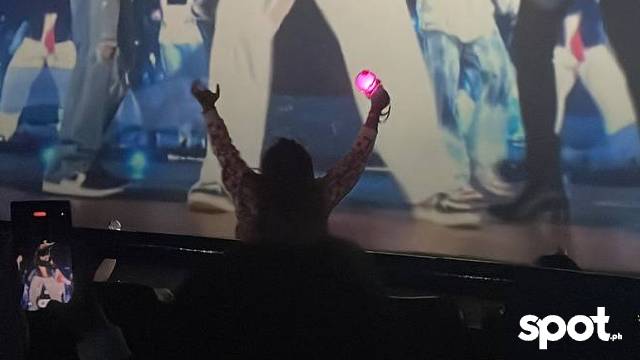 ADVERTISEMENT - CONTINUE READING BELOW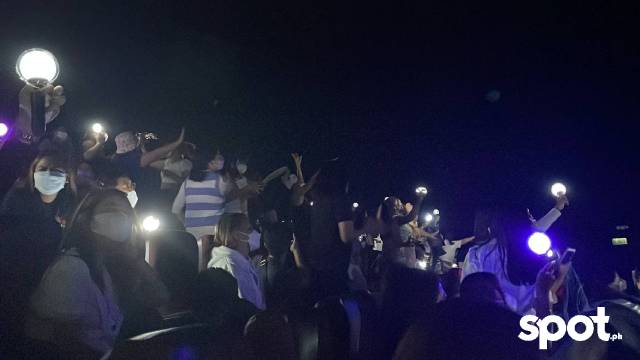 A fave ritual of mine when attending a live concert is usually filling my mobile phone with pictures and videos until my power bank runs out of juice. In a live-streamed concert, photos and videos are actually discouraged but of course, one can't help but sneak in a couple of snaps to document a unique experience.
The verdict:
Nothing beats a good old fashion live concert: the scorching heat, the euphoria one would feel if and when it suddenly rains in an outdoor venue, the after-encore fireworks, and of course, having your idols (well, kind-of) right there in front of you in the same space. Wishful thinking aside, the hybrid setup is something that concert-goers may have to embrace knowing how entertainment companies are all about the big bucks—let's admit it, they can earn more this way (and yes, this streamed concert has already outperformed The Batman in terms of revenue). But hey, if you've got the dough to go, why not aim for the live-concert experience, that is, if you're vaccinated, otherwise, forget it. Safe to say, we can't say goodbye to live concerts just yet, it's too soon to say so, in my humble opinion. What we can do however is welcome hybrid concerts as the new future. 
ADVERTISEMENT - CONTINUE READING BELOW
We are now on Quento! Download the app and enjoy more articles and videos from SPOT.ph and other Summit Media websites.
Share this story with your friends!
---
Help us make Spot.ph better!
Take the short survey
Load More Stories