Meet the Disney Animator Who Brought the Disney Princesses, Frozen, and Wreck-It Ralph to Life
Did he just drop a hint about Frozen 2?
(SPOT.ph) Knowing that Mark Henn works as an animator for Disney—one who had a hand in drawing some of the most iconic Disney Princesses and, most recently, as the 2D animation supervisor of the upcoming Wreck It Ralph 2: Ralph Breaks the Internet—is enough to make not just all '90s kids go into a frenzy, but make children of all ages go full-on fan mode.
But saying the magic words "Disney" is enough to make anyone a fan of a veteran animator such as Henn, without knowing what an animator really does. To put it plainly, an animator is the "actor" or "actress" of an animated film—they make the character move through a series of drawings, and gives them movements, facial expressions, and makes every bit of hair strand or finger move—the works.
And Henn's roster of characters sounds like a list of the who's who of Disney favorites of recent years. He's had a hand in crafting too many characters to mention, and the list includes Ariel of The Little Mermaid, Belle of Beauty and the Beast, Simba of The Lion King, Elsa of Frozen, and Mulan of—well, Mulan. "You know, I really like all of the princesses, but if people press me, I guess I'll infinitesimally give Mulan a slight edge, because she was very special in a lot of ways," Henn says, "But Ariel, Belle, Jasmine, Tiana, they were all great. All the girls I've worked with, they've been super."
ADVERTISEMENT - CONTINUE READING BELOW
CONTINUE READING BELOW
Recommended Videos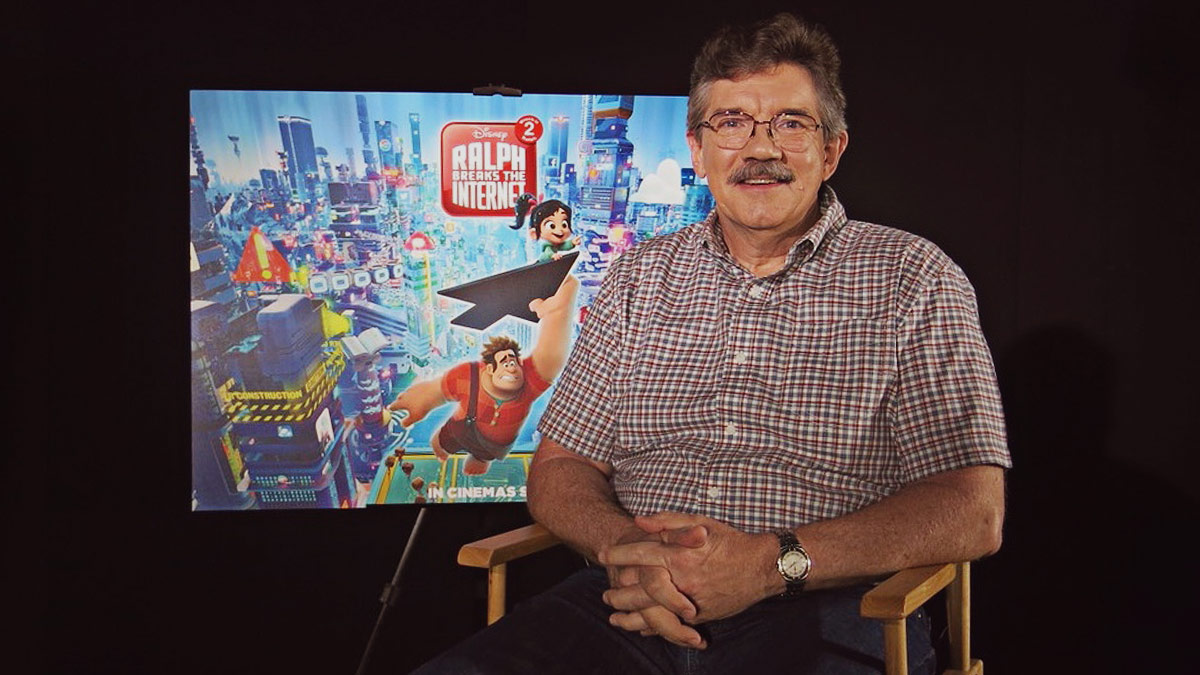 Veteran animator Mark Henn trained under Disney's original animators, and has created some of the most well-known characters—Mulan, Elsa, and Ariel, to name a few.
PHOTO:

Courtesy of Walt Disney Studios
Oops, I Wrecked It Again
For Henn, the scene from Ralph Breaks the Internet where you see all the Disney Princesses together was as thrilling for him to do as it was for the fans to see it. "That was one of the first sequences that we put into production so that they could roll it out for D23 [Expo] last summer. It was a unique opportunity to get to revisit them, which you don't always get to do with them. But to have them all together, all 14 princesses together for the first time—for the fan—oh my gosh. It just went through the roof; the fans were beside themselves."
ADVERTISEMENT - CONTINUE READING BELOW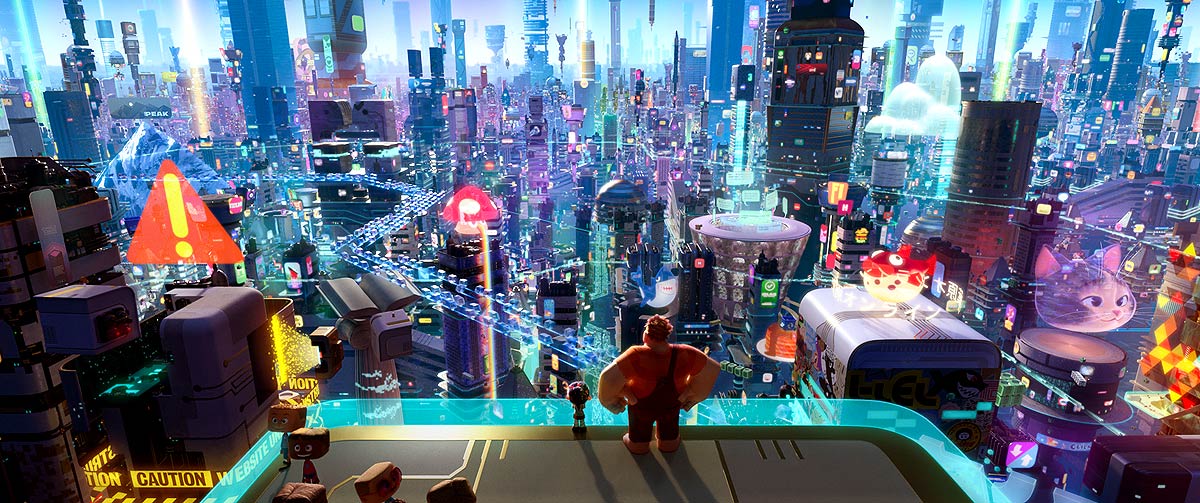 And to answer one of the burning questions that Wreck-It Ralph fans have about the movie—yes, the character Vanellope con Schweetz is a princess, according to Henn. "Well, she's not in the official canon or roster, but at the end of [Wreck-It] Ralph she discovered that she's actually a princess. She uses that to help introduce herself to the Disney Princesses. 'I'm a Princess too', she says, and so they ask her a few questions to verify, and anyway, it's a lot of fun," Henn says, laughing. "Vanellope and Ralph kind of come from a small town, and now they're going to the big city. One of the challenges of making the movie was how to visualize that massive, amazing city—like what does eBay look like, what does Google look like—that's always part of the fun of it."
ADVERTISEMENT - CONTINUE READING BELOW
Henn and the folks over at Disney had tremendous fun with Ralph Breaks the Internet, explaining that when Disney creates a sequel, they make sure that they do it well. Henn says, "One of the rules for us at Disney about doing sequels was so long as the original filmmakers were involved. And so in this case, [directors] Rich [Moore] and Phil [Johnston], were the driving force behind doing the second film, which was very important, because they knew the characters." And with the first film from six years ago being set in the gaming world, it was time for Ralph to go somewhere bigger.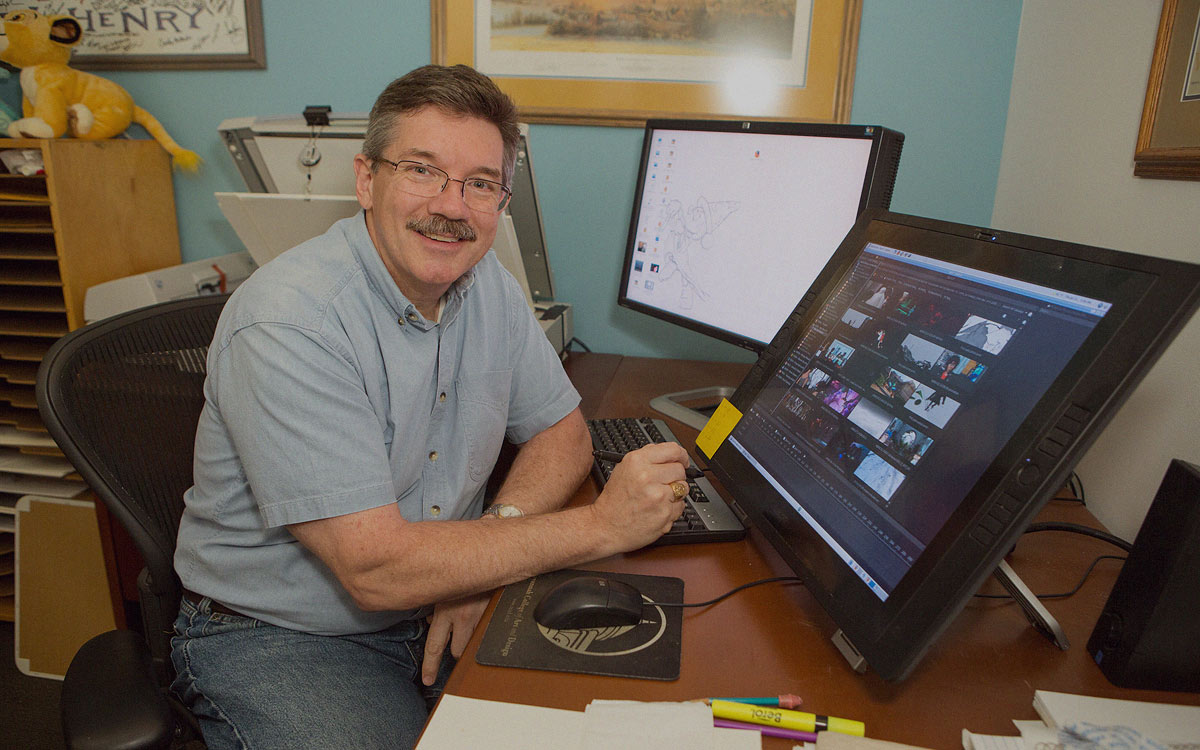 For drawing directly on scenes, a graphic pad tablet with a high-definition display helps animators like Henn work their magic
PHOTO:

Courtesy of Walt Disney Studios
It's a Team Effort
The directors may be at the helm of the movie, but if you've ever sat through and watched as the entire credits roll by, you know that it takes hundreds of people to make one film, and Henn, who has taken the lead to mentor a new crop of animators, takes the responsibility in stride. "My role at the studio has started evolving to where I was asked to come on and be kind of a resource and a mentor to the new generation of animators. I was asked to do that starting with Frozen, and I thoroughly enjoyed that role; working with new artists. They ask, 'Would you look at my scene?', or 'Give me any ideas or thoughts that you may have'. I have the ability to do what we call draw overs on a [Wacom] Cintiq. So we pull up their scenes, do drawings on it if I wanted to."
ADVERTISEMENT - CONTINUE READING BELOW
But Henn, who was with Disney during its so-called "renaissance" back in the '90s, still favors good ol' pen and paper when collaborating with the newbies. "Actually, I've gone back to carrying a little pad of paper with me, and I make notes and scribble down doodles of things that I could give back to the artist and say, 'Here's an idea,' or 'Here's an expression', and they like to take that and go back to their office. It's a new world for me at this point of my career, and I truly enjoy it quite a bit. I've done it for Frozen, and for Big Hero 6, and now for Wreck-It Ralph 2. Hopefully we'll be able to do it again maybe on Frozen 2."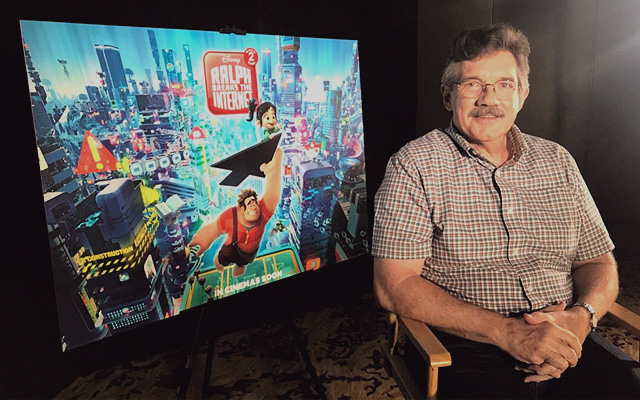 ADVERTISEMENT - CONTINUE READING BELOW
Legend Has It
While Henn's decades of experience and expertise have earned him a spot in our books as one of Disney's great animators, he laughs and says that only history will tell that, and he only wants to get better and better at what he does. "I think being around a lot of younger people is certainly, for someone like myself, very exciting, and makes you want to keep things fresh and interesting. There's a natural tendency as an artist to just want to be better in whatever it is you're doing. I look to my heroes; like what were they doing to keep things fresh for themselves after a 30-, 40-year career. I look back to the original [Disney's] nine old men [Editor's note: Disney's core animators]—Frank [Thomas], Ollie [Johnston], Eric [Larson]—Eric was largely my mentor when I started. I still hold them as the high standard of Disney animation. I look to their careers, their successes, their struggles, and I got to know them. They're real people, just like anybody else. But I was always impressed with their professionalism they brought to it. I hope to maybe make it one day."
ADVERTISEMENT - CONTINUE READING BELOW
Photos courtesy of Walt Disney Studios
Ralph Breaks the Internet: Wreck-It Ralph 2 hits theaters on November 21.