(SPOT.ph) Can you imagine growing up without Disney? We can't either. Kids around the globe spent hours on TV waiting for their favorite movies to come on, birthday parties were centered around Disney characters, and parents everywhere had to listen to the same soundtrack over and over again—not that they were complaining. But, just like we did, Disney has changed over the years. The company today is different from the Disney we grew up with, and we got to talk to Roy Conli—somebody who has been a huge part of that change—on why that's a good thing.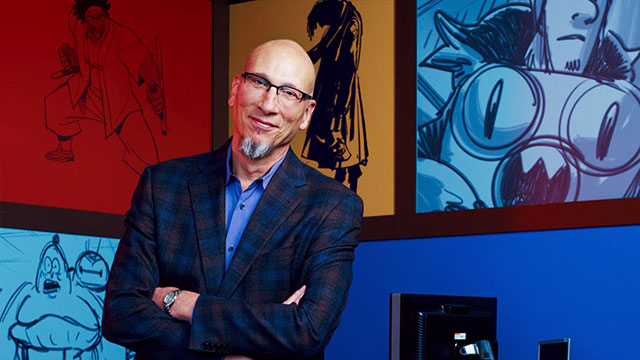 ADVERTISEMENT - CONTINUE READING BELOW
"I have enjoyed working for Disney. It's been everything that you can imagine," says Conli, a member of the executive leadership team for Walt Disney Animation Studios in a phone call with SPOT.ph. Conli has been with Disney since 1993—that's 26 years of movie magic!—working on and producing the animated films that defined our childhood.
"I was lucky enough to come in, start producing and work with [The] Hunchback of Notre Dame," says Conli, who first joined Disney for the production of the 1996 film about the golden-hearted Quasimodo. "I got to go to Paris and I ran the Paris studio for three years, which was one of the greatest achievements in my life," he says. It was also in the Paris studio that he produced and guided animation works on other beloved classics like Hercules and Tarzan.
After his stint in France, he returned to the Los Angeles studio to work on lots of other defining Disney films: from Treasure Planet all the way to The House of Mouse's 50th animated movie, Tangled, and the award-winning Big Hero 6. But what makes this list truly impressive is that Conli is one of the few people who can claim to have watched animation develop from the creator's side.
"You look at a 1930s film and you look at a 1960s film, or you look at a 1940s film and a 1980s film, you can always tell that's when that film came from," Conli points out. "With the change in technology from hand-drawn animation, moving from hand-cut films to digitally cut films, storytelling changes. It's just a great thing being a filmmaker because you're always growing; you're always looking [for] how to tell the best story," he adds.
ADVERTISEMENT - CONTINUE READING BELOW
And now that Disney has moved well past the aughts, the company is working to create another kind of story: Disneynature. A label under the main studio, Disneynature is actually a continuation of a project that Walt Disney began decades ago. "In 1948 to 1960, Walt Disney himself produced 13 [of] what he called true-life adventures," says Conli. Similar to documentaries because they capture the natural world, but also different because they manage to create a story out of these clips, true-life adventures are a league of their own. "The behavior in the film is always true to the animal," explains Conli.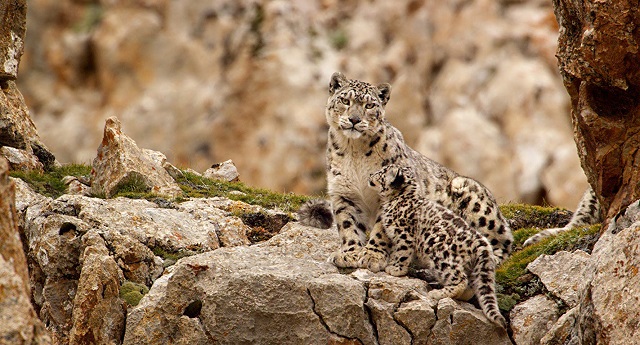 ADVERTISEMENT - CONTINUE READING BELOW
Conli first joined the Disneynature team in 2015, when he was approached to help produce Born in China, a film that took a rare look into the wilds of the vast nation. "It was going to have snow leopards in it, and I love snow leopards so yeah, I jumped at the chance," he says. From then on, he never looked back.
His next project, Penguins, which came out in 2019, delves into icy Antarctica. It follows the story of a young Adélie penguin named Steve as he tries to establish his own space in the unforgiving cold. The latest Disneynature movie, Dolphin Reef, will be released with Disney+, the brand's upcoming streaming service. Dolphin Reef follows the friendly sea mammals as they, and the viewers, explore the underwater world.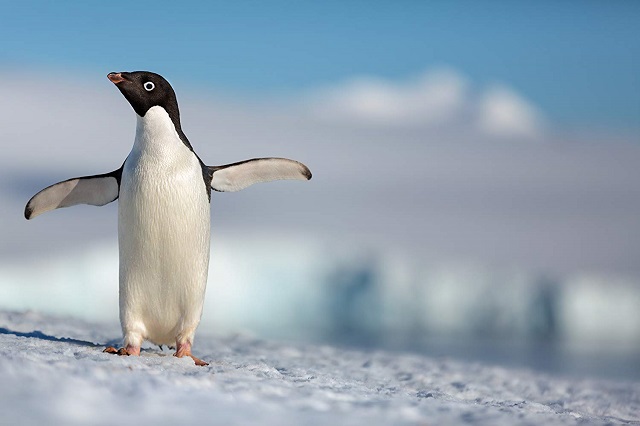 ADVERTISEMENT - CONTINUE READING BELOW
An obvious change from his previous projects, Conli explains "With animation you start off with essentially nothing, then you create an entire story. [With Disneynature] you start off with great images from the field, with camera men who are biologists, animal behaviorists. They basically give you images, so that you start telling your story from before."
Despite this change in process, Conli says that Disney has remained true to its distinct storytelling. "We're always looking for a universal theme that you can intertwine into your story," he says. It is this "big message" that has always made Disney so good at telling stories; why they continue to resonate with each generation.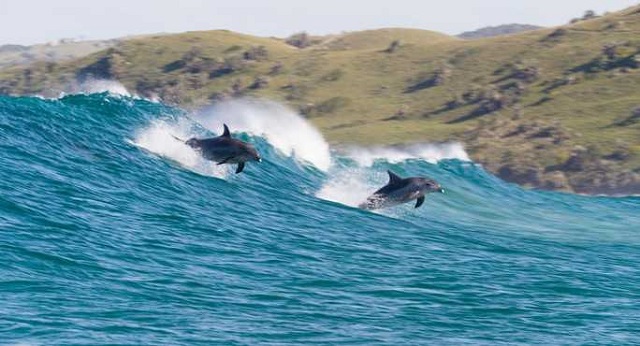 ADVERTISEMENT - CONTINUE READING BELOW
With Disneynature, Conli thinks these stories of animals and their environment bring to light a very vital message. "I think for me, the important thing is for the audience to walk away with an understanding of how incredibly beautiful animals are, and how important they are to our survival," he says. "You know, we live in an amazingly spectacular, beautiful, wondrous world. And sometimes we need to remind ourselves of that, and that's what Disneynature does."
With this new breed of Disney movies, built on the studio's tenets of universally understood themes, we can only look forward to bigger and better stories. They may no longer be the exact same stories that Disney used to create, but it is the stories—and the message—we need to hear now. "When you look at life, you look at the beauty that surrounds us. If everyone acknowledges that beauty, [then] we're all going to take care of ourselves better," concludes Conli.

ADVERTISEMENT - CONTINUE READING BELOW
Share this story with your friends!
---
Help us make Spot.ph better!
Take the short survey
More Videos You Can Watch
Load More Stories