(SPOT.ph) Over the nearly 40 years since it came out, Stanley Kubrick's The Shining, an adaptation of Stephen King's famous novel of the same name, has gained a status that has placed it among the top of cinematic lists not just for horror but for film overall. Legendary, iconic, a masterpiece: it's been hailed many different things over the years, and whether you actually like it or not (and King has said many times that he does not), The Shining is one of those films that pretty much everyone knows or recognizes. The Overlook Hotel with its carpets and its geometric patterns, the blood pouring out of the elevators, the creepy twins staring you down the hallway, Jack Nicholson popping his head into a broken door [and] yelling, "Here's Johnny!"—these are images ingrained in the minds of everyone who has watched The Shining, and even to some who haven't.
In 2013, King wrote Doctor Sleep, the official sequel to the novel The Shining, to successful book sales as well as high acclaim from critics and fans alike. Taking place soon after the events of the first novel and then about 40 years later, Doctor Sleep follows Danny Torrance, the traumatized child of Jack and Wendy as he deals with the events of his childhood as well as the ghosts that continue to haunt him. The film adaptation is helmed by Mike Flanagan, a renowned horror director perhaps best known for creating the hit Netflix series The Haunting of Hill House and directing horror films like Oculus; Ouija: Origin of Evil and Hush.
ADVERTISEMENT - CONTINUE READING BELOW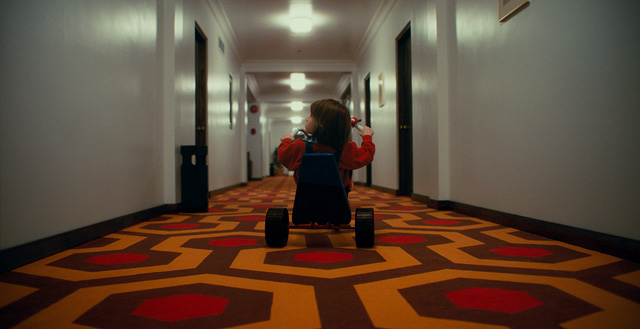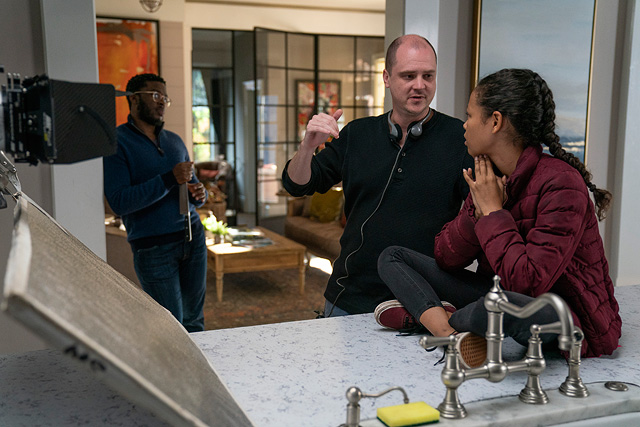 The ambitious film adaptation is based on the novel, but Flanagan, who also wrote the screenplay, attempts to blend a faithful adaptation of King's 2013 novel with the iconic imagery of Kubrick's 1980 film, which is not an easy task. Doctor Sleep turns out to be an exhilarating, spine-tingling, visually stunning and emotionally haunting thriller that is an enjoyable companion piece to The Shining. It is also helped immensely by its excellent cast, including newcomer Kyliegh Curran, Ewan McGregor playing a grown-up Danny Torrance, and Mission: Impossible and The Greatest Showman scene-stealer Rebecca Ferguson who plays Rose the Hat, a cult leader that feeds on children that have "the shining," the same power that Danny possesses.
Ferguson embraces her deliciously demonic character with a great fashion sense, and easily stands out in the film. SPOT.ph had the chance to speak with Ferguson over the phone about what went on behind-the-scenes of Doctor Sleep, what it felt like playing such an evil character, her experience in the horror genre, what she hopes fans will take away from the film, and the pressure of living up to The Shining.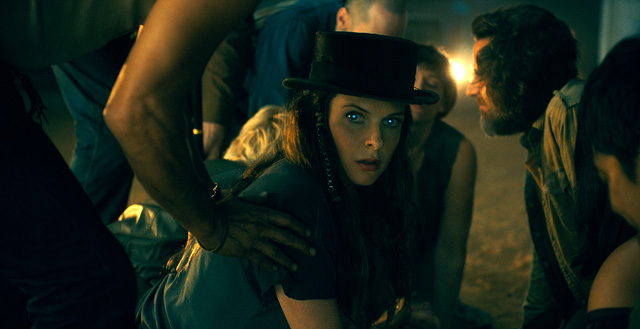 ADVERTISEMENT - CONTINUE READING BELOW
SPOT.ph: A lot of people are very excited for this movie; there's lots of buzz around it. How can you best tease this film for fans that are looking forward to it?
Rebecca Ferguson: I would say, 40 years after The Shining, powers reignite due to maybe, perhaps, bigger-than-ever threats…new characters, incredible footage, and recognizable music.
Speaking of incredible footage and great images, you are working with writer-director Mike Flanagan, who created Netflix series The Haunting of Hill House. What was it like collaborating with him? Did you get to watch Hill House before you started filming?
No. I think it premiered while we were filming. The people who were filming with us, his entire crew—I would say 90% of them—had done Hill House. So, the day of the premiere, they all met up and watched it together, and I got to be a part of the gossip, the chat, and the excitement of reading the reviews, et cetera.
Filming with Mike is [an] incredible experience because he is so brilliant within the genre of psychological horror and not just regular startle effects [in] scary movies, but he goes deeper than that. And I get to see him eat salami pizza behind the screens and laugh and be a really geeky dude. I feel very fortunate.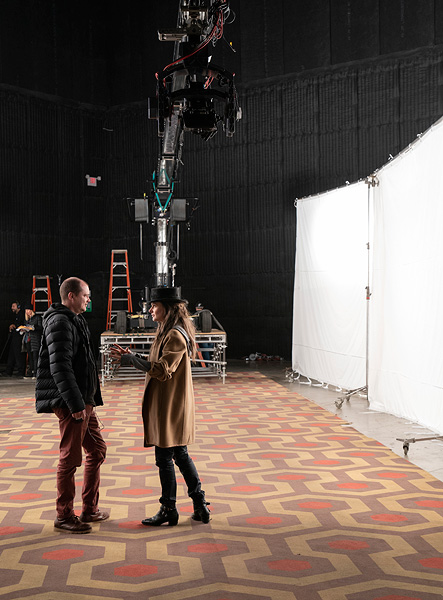 It's 40 years after The Shining. What was your experience with that film considering it came out before you were born?
I watched it for the first time when I was, I want to say 13 or 14. I remember that I fell asleep at the end by the maze and I think it was because I was so tense and scared that my body just gave up at the end, so I never really saw the ending. And then it took a long time for me to get into it because I never really liked being scared. I don't like scary movies. I don't watch things that make me uncomfortable.
But I watched it when I was 20-something and it's incredible. I mean I think The Shining and Kubrick's way of creating that film [was] just that constant uncomfortableness, the tension, the beauty, the environment. It's so much grander than just a regular horror film.
We read that the first film that you did in Sweden was a horror film.
My God, I should not forget that! I did. It was called Vaskaren I think. "Ghost"?
ADVERTISEMENT - CONTINUE READING BELOW
It was called Drowning Ghost. [The original title was Strandvaskaren.]
Drowning Ghost! Yeah. With Mikael Håfström, I remember, who I think is up and about, working. But also filming a horror film or being a part of it is nothing compared to watching it. It doesn't affect me in any shape or way, really.
What was your preparation like for Doctor Sleep and for Rose the Hat, as compared to something that is more action-heavy or a little bit more dramatic?
I'd just come from doing Morgana in The Kid Who Would Be King, which was a character where I'm supposed to be the antagonist. I'm supposed to scare the children. I remember thinking creating an animated character that's supposed to be in an '80s-retro movie, which is incredible and fun [but] how do you scare an audience which is my age or older? What would scare me?
And that's the way that Mike Flanagan, and the producers, and all of us… and also King's book has it all in there. It's all in the book. It's the psychological depth to it. It's that nurturing beauty that she has that's so incredible, that you're drawn to. And then she has this limitless cruelty to her. I watched a lot of interviews [to learn about] psychopaths and female killers, not only people lacking empathy because I wanted Rose to have emotion, but the way that they speak and the way that there's kind of a greedy selfishness that goes beyond anything.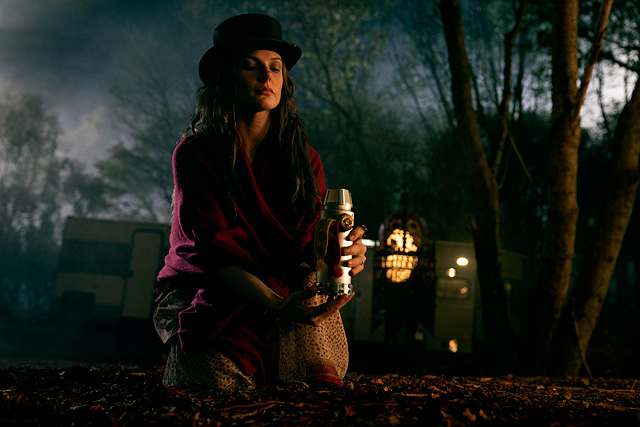 Now that you've mentioned Morgana, we wanted to ask about how this year alone, you've been a sorceress (The Kid Who Would Be King), and then you played an alien arms dealer (Men in Black: International), and now with Rose (Doctor Sleep). What is it that you like about these strange characters?
I don't want to generalize, I don't want to put them in one pocket either, say the antagonist or the "baddie," the three you mentioned, obviously, but also to be honest, Men in Black was just "Get me in shape, for God's sake, I just pushed a baby out of my, you know." I was 10 weeks in.
ADVERTISEMENT - CONTINUE READING BELOW
[Doctor Sleep] is so much more than any of that for me. What's incredible is [that] there are three separate stories within one—it's Dan's story, it's Abra's story, and it's Rose's story. And to be the leader of one entity of this journey was so incredible. There was no discussion for me to do it or not do it.
Regarding the other stories that you mentioned, you're working opposite Ewan McGregor (Danny Torrance), as well as a newcomer in Kyliegh Curran (Abra). What was it like working with them?
I was so lucky to work with Kyliegh. She is an energetic beauty who has such depth for her age. I was shocked. I saw her, I remember [the] first day we had was a costume fitting, and we all meet, and we try out the different outfits in relation to the sets and the scenery to see that nothing breaks so that it is the image that we'd want to create. And I thought, God, how is this girl going to be able to manage the journey, it's going to be a tough one.
I've never seen anything like it. On set, working with her, when her eyes go completely black and she's supposed to threaten me in that situation, I thought the world's her bloody oyster. She's just phenomenal. And Ewan is just incredible. He's such a cult character for me because I've seen him [acting]. I've grown up—not like he's so much older than me—but I love everything he does. He's charming and brilliant and realistic, and for the few scenes and for the few moments we meet throughout this film, it's treasure for me.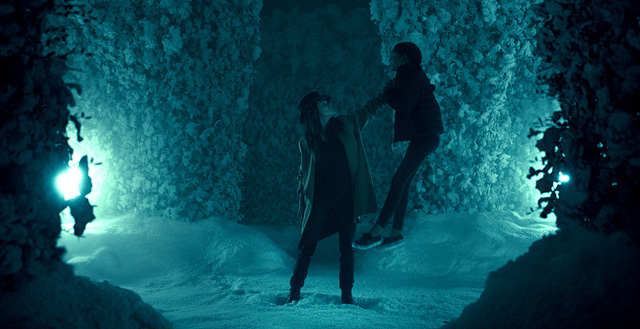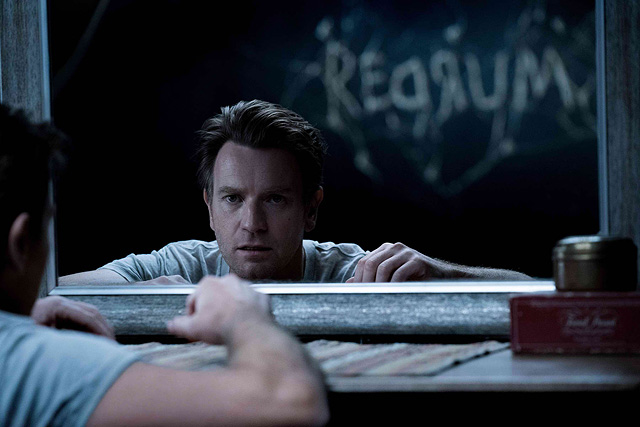 ADVERTISEMENT - CONTINUE READING BELOW
You've now worked in a bunch of genres: horror, action, a musical, you also have Dune coming up, which is sci-fi. What else do you want to do?
I'm actually at the moment reading a lot of articles and books, and diving into the world of creating something myself or with my team. That's in one hand, while I'm doing other things, and then I'm doing Reminiscence with Hugh Jackman.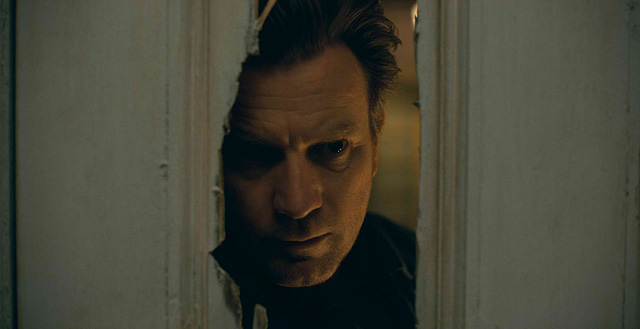 Finally, what are you most excited for when Doctor Sleep comes out and everyone sees it?
It sounds maybe quite harsh, but I usually say in interviews that I don't really care. When my process is done, it's quite selfish but I act because I love acting, and I love the world, and I want to work with kind, generous, interesting actors, and wonderful directors, and creative DOPs, cinematographers, wonderful teams. That's my world. Once I leave, and it's a "cut," and we applaud people, it's in other people's hands to either fuck it up, or make something incredible.
I usually have that saying, I don't really care what happens [but for Doctor Sleep] I really, really care. (laughs) I feel actually quite nervous and excited, and my expectations are higher than normal. I think my point is I don't want fans to feel robbed of anything. I want them to understand that this continuation, which is based on Stephen King's book, but it is tied together and connected to Kubrick's film. There's so many nods and homages to Kubrick's creativity, and I hope that people take this with them, and I hope they enjoy this ride.
This interview has been edited and condensed.
Doctor Sleep is out in theaters November 7. Photos courtesy of Warner Bros. Pictures.
Share this story with your friends!
---
Help us make Spot.ph better!
Take the short survey
More Videos You Can Watch
Load More Stories