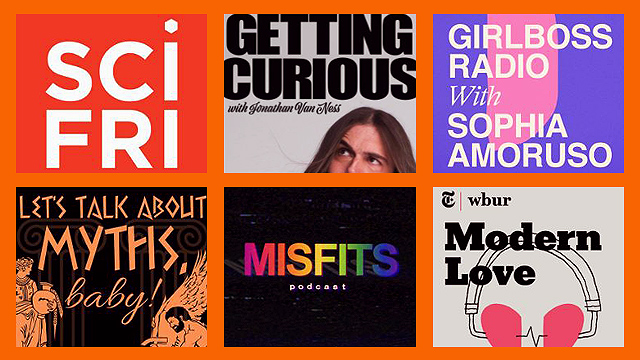 (SPOT.ph) Over the last few years, we've seen how podcasts evolved. This year alone, we've seen the rise of local podcasters—from former and current radio DJs to celebrities and new media newbies. What makes podcasts special is that listeners have a closer, more intimate relationship with the host or the guest. Stories we hear immediately becomes more titillating and entertaining when we let our ears focus and minds absorb every spoken detail. In this list, we've selected podcasts on Spotify that will either get your podcast journey started or get you more hooked (like, traffic in EDSA doesn't feel that bad when you're entertained, right?)
Here are podcasts on Spotify you should listen to, stat:
The New York Times' Modern Love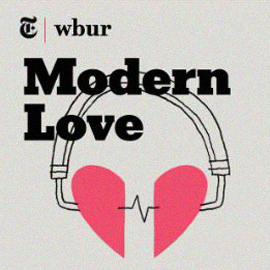 ADVERTISEMENT - CONTINUE READING BELOW
For when you're interested in: Love stories
The New York Times' Modern Love essays are famous for their enchanting stories and fresh take on how complex love and relationships could be. This podcast takes it to the next level. Each essay is read by a celebrity who may have had an experience that resonates with the story or whose voice fits the tone of the tale. From a 12-year-old love in the middle of a civil war to the fascinating story of how a widower became closer with his daughter while learning about the widower's blossoming love life in New York, Modern Love invites you to think about possibilities, live in other people's shoes, and imagine the sensuality and sensibility of unique human experiences sans the cheesiness of sappy romance novels and rom-coms.
Let's Talk About Myths, Baby!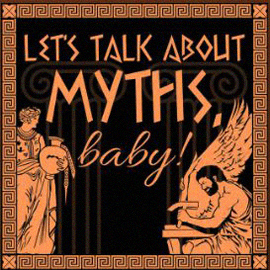 ADVERTISEMENT - CONTINUE READING BELOW
Recommended Videos
For when you're interested in: Roman and Greek literature
Reading about Zeus and his "godly" escapades could have been part of a boring homework for a literature class. Let's Talk About Myths, Baby! shines a new light on the familiar and overly romanticized stories of the olden days. Liv, a Greek mythology geek, takes each story and reviews it using woke 21st-century eyes. She talks bluntly about how misogyny is perpetuated in mythology, and how sometimes, these gods and demigods are the actual monsters.
Girlboss Radio with Sophia Amoruso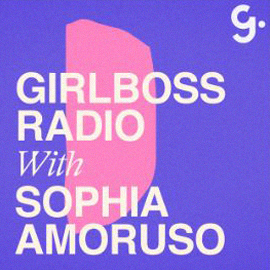 ADVERTISEMENT - CONTINUE READING BELOW
For when you're interested in: Women empowerment
Sophia Amoruso is a 30-ish entrepreneur who has been popular for her clothing line, Nasty Gal. Amoruso is known for courageously telling the world how she has been a self-made millionaire in her 20s, how she failed, and what lessons she wants people to learn from her mistakes. With this podcast, Amoruso takes her brand, Girlboss, to the next level—making it an embodiment of female empowerment as shared by collective wisdom and inspiration from Amoruso, her Girlboss colleague Neha Gandhi, and their guests. Amoruso talks to trailblazing women in different fields, including business, advertising, technology, fashion, and acting. Listen to the episodes on a Monday morning, when you're looking for some inspiration to pump up your workweek. This podcast is perfect for 20- to 30-something millennials looking for validation and motivation. To hear for it for yourself, start your Girlboss Radio journey with the "In Progress" series.
ADVERTISEMENT - CONTINUE READING BELOW
The Misfits Podcast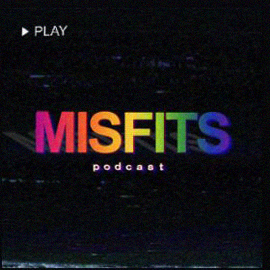 For when you're interested in: Gaming and casual stories about friends having fun
If you're into Fortnite, Apex Legends, Counter Strike, PUBG (PlayersUnknown's Battleground), or any other videogame, this is the kind of podcast you should be listening to. The Misfits Podcast is an extension of six gamer dudes' YouTube accounts. They're silly, blunt, and sometimes politically incorrect but you're not going to listen to them for their political views. You just dive into their lives and be entertained by their unending banters and quips and seemingly naïve questions about life on Earth.
ADVERTISEMENT - CONTINUE READING BELOW
TED Talks Daily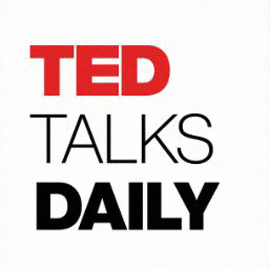 For when you're interested in: Thought-provoking ideas
TED Talks is known for "ideas worth spreading," and if you're a fan of their talks, TED Talks Daily is the podcast for you. This podcast allows you to explore ideas that sometimes seem far-fetched and or find yourself agreeing with a total stranger who seems to have articulated your midnight musings eloquently. For starters, listen to this talk about how sci-fi is shaping space technology in real life, and this timely speech about leading a conversation between people who disagree.
ADVERTISEMENT - CONTINUE READING BELOW
Dissect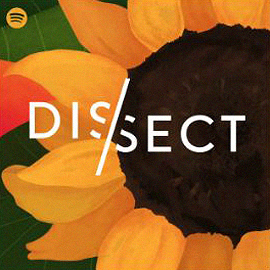 For when you're interested in: Music
Every season, Spotify Studios analyzes an album and tackles each song in it one by one, from the lyrics, melody, meaning and subtext, even to the context in which the song was written and composed, interspersed with excerpts from the song. It's like a forensic examination but for music, hence, Dissect. Among the artists whose albums the show has dissected are Kendrick Lamar, Frank Ocean, Kanye West, and Lauren Hill. Season 4 is coming up on April 16. 
ADVERTISEMENT - CONTINUE READING BELOW
Getting Curious with Jonathan Van Ness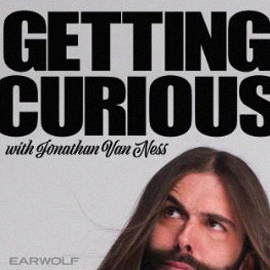 For when you're interested in: Queer Eye, and LGBTQI+-themed general information programs
Jonathan Van Ness is a unicorn sent from the LGBTQI+ heaven. If you can't get enough of this Fab gay guy from Queer Eye, this podcast is for you. Getting Curious podcasts are so packed with energy and vibrance, you'll never realize you're casually learning about new things, like psychology, climate change, gender issues and world events. As you wait for the next Queer Eye season, listen to JVN talk to the rest of the Fab Five and learn something new about their lives.
ADVERTISEMENT - CONTINUE READING BELOW
Science Friday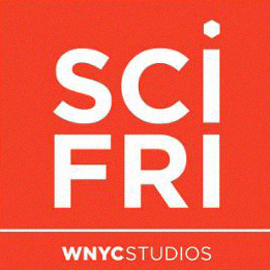 For when you're interested in: Scientific breakthroughs and discoveries
Straight-up science nerds and geeks shouldn't miss this show. Casual podcast listeners can get themselves up to date with the latest scientific breakthroughs and discoveries in an easily-digestible manner, with Science Friday's conversational format where the host talks to journalists and scientists alike so not to make it intimidating for the listeners. Case in point: the AI and Doctors, Alzheimer's episode. Sometimes the show features sci-fi and science book reviews too. Who knows, the newest discovery about Homo luzonensis, the new human species found in Cagayan, might make it to one of the upcoming episodes.
ADVERTISEMENT - CONTINUE READING BELOW
In the Dark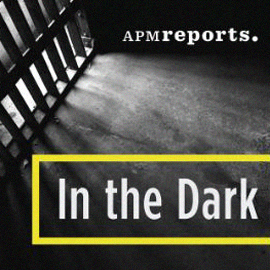 For when you're interested in: Investigative journalism
If you got hooked on Serial, there is no doubt that you will love listening to In the Dark. This podcast stands out for how it approaches every story—not entirely focusing on the common crime story questions like "How did the murder happen?" or "Did he do it?" In a true in-depth reporting fashion, it establishes the context in which the events happen and asks the question not apparent to the listener and yet produces the most comprehensive and tightly woven story. Madeleine Baran's diligence as a reporter is seen through the meticulous nature of every story tackled in this podcast. This podcast has received the prestigious Peabody Award with this citation: "Deftly incisive in telling the human tale as it is full and unrelenting in its attention to broader policy implications."
ADVERTISEMENT - CONTINUE READING BELOW
Freakonomics Radio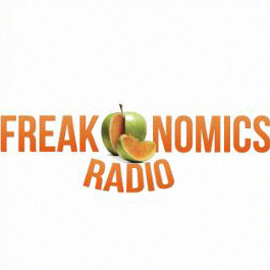 For when you're interested in: General information
Freakonomics Radio is inspired by the success of the book with the same name. Stephen Dubner, with co-author Steve Levitt tackles issues the society faces through the lens of economics and sociology, backing every argument with carefully-researched data. Its earlier episodes obviously banked on the winning formula of the book and its sequel (Superfreakonomics). Dubner and Levitt do not limit themselves to heavy political or social issues—take for example the episode "A Good Idea is Not Good Enough," which tackles how art has a hand in the complexity of executing a brilliant idea.
ADVERTISEMENT - CONTINUE READING BELOW
StartUp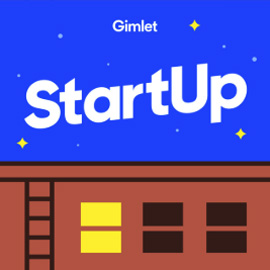 For when you're interested in: Starting up a business
Thinking of starting a business? Shifting careers? Or do you already own a startup but you're looking for models for success? This is the podcast for you. Alex Blumberg is a veteran radio personality and serial podcaster, who is also the CEO and founder of Gimlet, a narrative podcast company. Blumberg hosts NPR's Planet Money (an economics-themed podcast) and This American Life, a radio show/podcast of various stories and interesting topics. If you just want to check out what's in StartUp, begin with the first podcast, "How Not to Pitch to a Billionaire." Blumberg's captivating storytelling is simply fun, engaging and personal. 
ADVERTISEMENT - CONTINUE READING BELOW
Share this story with your friends!
---
Help us make Spot.ph better!
Take the short survey
Load More Stories