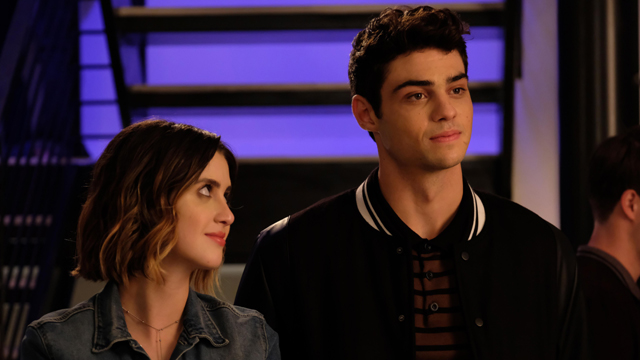 (SPOT.ph) The Perfect Date is finally streaming on Netflix—which means that aside from more Noah Centineo GIFs and stills flooding your timelines, you have one more rom-com to add to your must-watch list. In the movie, Centineo plays Brooks Rattigan, a typical high-school senior who just wants to get in his dream school: Yale. To make enough money for college, he agrees to chaperone (a.k.a. be the set-up date) of the badass, rebellious Celia (Laura Marano).
ADVERTISEMENT - CONTINUE READING BELOW
Brooks then turns his custom-date idea into an app with the help of his best friend Murph (Odiseas Georgiadis). Soon, Brooks starts accepting customers and turns into whatever they need—from being a suave salsa partner to douchey dinner date. He and Celia also start fake-dating to make their respective crushes jealous. Needless to say, it's got all the makings of a coming-of-age rom-com.
SPOT.ph got to catch up with Centineo, Marano, and Georgiadis in Los Angeles and we asked them about working on The Perfect Date.
We round up the reasons why rom-com lovers should add The Perfect Date to their must-watch list:
Noah Centineo technically plays the Internet's boyfriend.
Ever since his role as Peter K in To All the Boys I've Loved Before, Centineo has been dubbed the Internet's boyfriend. In The Perfect Date, he lives up to his nickname quite literally, since his stand-in dates get booked through an app. When asked about how he feels about his moniker, Centineo says he finds it endearing. "I think it's cute and I think it's awesome. I'm appreciative." Marano points out how he got the nickname after he started filming the movie "where he plays everyone's boyfriend," to which Centineo jokingly replies, "It's true. I think it's definitely weird. It's a weird coincidence that I just keep playing boyfriends."
ADVERTISEMENT - CONTINUE READING BELOW
Recommended Videos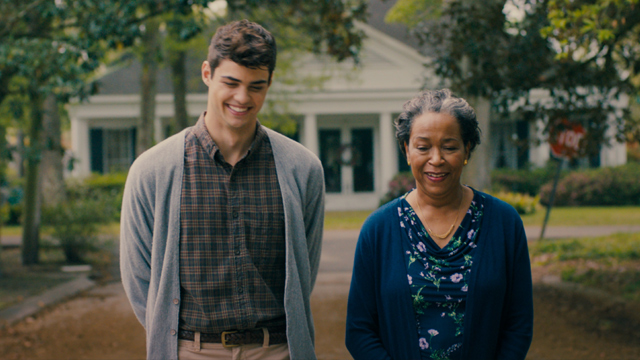 Centineo also takes on a more central role in The Perfect Date, which Georgiadis tells him he plays perfectly. "In To All the Boys [I've Loved Before], I saw that you went in. But you had more of a chance to really take this role. And you really did it...top to bottom. I didn't see any untruth in the acting. It's amazing."
ADVERTISEMENT - CONTINUE READING BELOW
Centineo also knows how to be the "perfect date" in real life.
While his character in the movie starts his own version of a "dating app," Centineo proves that he's perfect for the role given his experience and know-how with dating apps in real life. "I don't use dating apps—none of us do—but I used to and I got this idea after I stopped using dating apps." He shares that if he were going to use a dating app again, he says he'd want to pretend to meet the girl for the first time when they meet up. "I don't even want to have this bullshit superficial conversation on the app, but if you're interested, just hit me up and let's get a [cup of] coffee."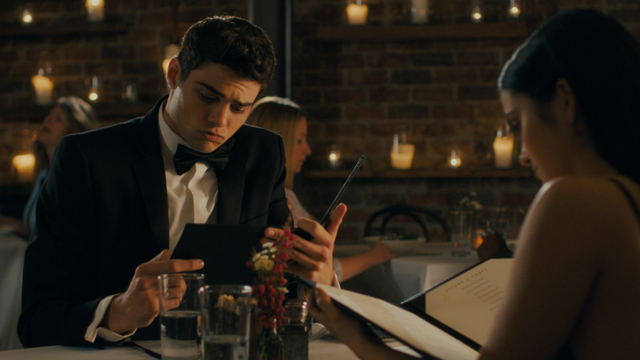 ADVERTISEMENT - CONTINUE READING BELOW
He also describes his perfect date, saying, "I look for someone who is into taking care of themselves...like they're committed to [taking] care of their body. Someone who gives off the vibe that they give a shit about this world, this planet, and the people inhabiting it. He continues, "Someone who listens, but also knows how to speak and communicate effectively and isn't afraid to do so." But Centineo points out that there's also a sexual aspect to relationships.
"The sex has got to be fire, too," he says with a laugh, much to his castmates' surprise. "Let's be honest—like we have to connect on all these levels that makes best friends best friends, but we're a little more than best friends, too," he explains. "We gotta want to rip each other's clothes off, you know?"
The other stars of the movie are all-around performers.
It's probably the first time you're hearing about Marano and Georgiadis, but you might have seen them while flipping through TV channels—or, going through new songs, since they also make their own music.
ADVERTISEMENT - CONTINUE READING BELOW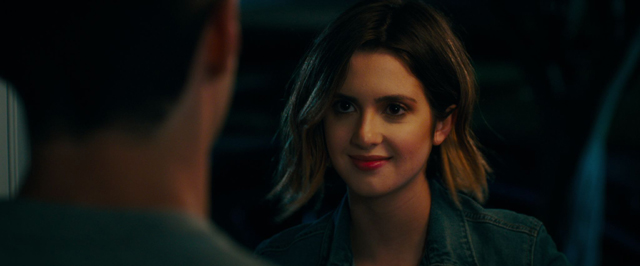 Marano actually got her start as one of the kids on Are You Smarter Than a 5th Grader? (Yup, that show you used to challenge yourself with.) She eventually starred in Disney's Austin & Ally, where she played the titular Ally. She came out with a couple of soundtrack albums for the show before releasing her own music (which Georgiadis excitedly says fans should all get ready for).
ADVERTISEMENT - CONTINUE READING BELOW
Georgiadis, whose had small-time roles on TV before, is finally getting his biggest role yet as Brooks' best friend Murph. Centineo is all praises not just for his performance, but his all-around talent since Georgiadis also makes his own music and posts covers online. Centineo tells him, "You have so much to you and acting is very small part of that—of all those different parts to you. I mean, your music...Your talent is on another level."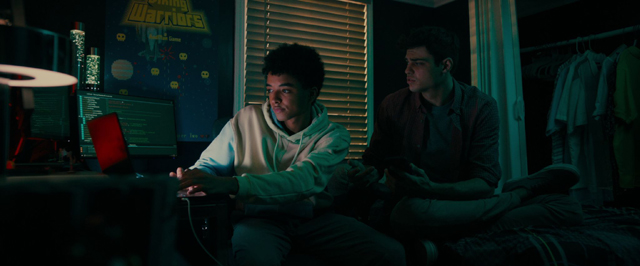 ADVERTISEMENT - CONTINUE READING BELOW
Centineo, Marano, and Georgiadis are all friends offscreen—and it reflects on their onscreen chemistry.
The stars' bond with each other behind the camera almost makes you wish you were on set with them. During the interview, Centineo, Marano, and Georgiadis just kept—as Georgiadis says, "gassing each other up." (That basically means complimenting each other, FYI.)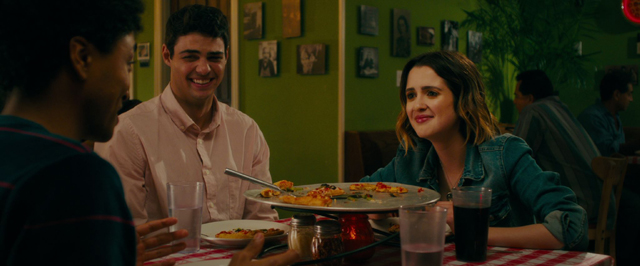 ADVERTISEMENT - CONTINUE READING BELOW
Of his co-stars, Georgiadis says, "Both of these amazing people are awesome and their energy is real and not once when working with them did I feel like anything was fake." He continues, "When we got into character, I feel like all of us worked hard and and tried to do a good job. And I feel like that's hopefully going to show and—no, actually, I think that shows in my opinion."
Marano agrees, saying, "We didn't have too many scenes together, but when we did, it was so fun. The last scene in the movie was also really, really fun."
It'll remind you of your old favorite rom-coms.
Hiring a date for your personal needs? While The Perfect Date's version is arguably (and actually) completely wholesome, the story might remind you of Pretty Woman. "It's like you're Julia Roberts," Marano tells Centineo, to which he quickly replies: "I don't mind that."
ADVERTISEMENT - CONTINUE READING BELOW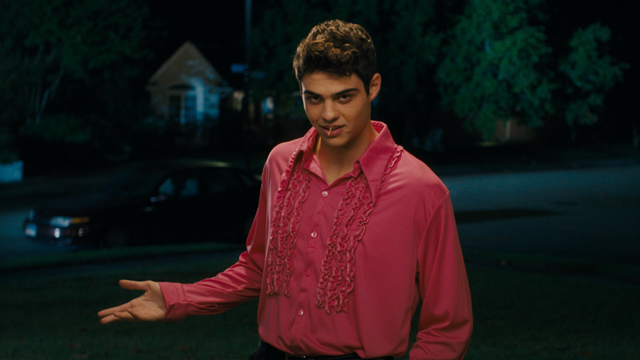 Aside from Pretty Woman, more old-school rom-coms come to mind. You've got the badass girl who's essentially forced to go to a school dance (10 Things I Hate About You), the house parties and the boy fake-dating his friend so he can impress his real love interest (She's All That), best friends who may or may not have unrequited feelings for each other (13 Going on 30), and two people who start off not liking each each other but fall in love thanks to the Internet (You've Got Mail).
ADVERTISEMENT - CONTINUE READING BELOW
The scenes—though set in your typical neighborhood—look picture-perfect.
That's what you get when you have Polish cinematographer Bartosz Nalazek working on your film. Nalazek has worked on Steven Spielberg movies, like The Post and Bridge of Spies, which means you've got locations like your usual high school looking like somewhere you'd actually want to study. The shooting locations are fairly simple, with offices, classrooms, and different homes. But they all feel authentic and perfectly fit for the story. Centineo says, "[Nalazek]'s like [Spielberg's] protege. He was good, he's a good [Director of Photography]—he's got such an eye."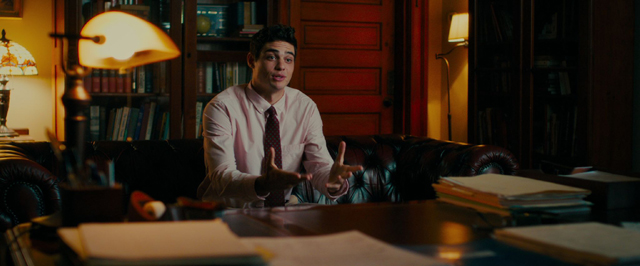 ADVERTISEMENT - CONTINUE READING BELOW
It's a lighthearted watch that'll make you laugh out loud and swoon.
You've got Centineo changing into every ideal guy out there—from someone you'll want to party out with to someone you'll take home to meet the parents. There's bound to be a custom boyfriend you'll like, but even on his own, the unfiltered Brooks also proves to be a great choice. He does, after all, take the time to help out Celia and Murph with her love lives and his dad with his career.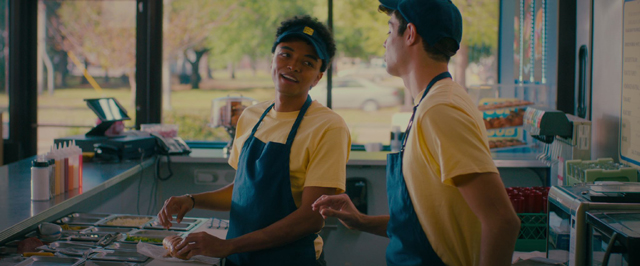 ADVERTISEMENT - CONTINUE READING BELOW
But it'll also make you think.
It's interesting to see how a guy handles being a (wholesome) date for hire—but it's even more interesting to think about what people would think if the roles were reversed. What if it was a girl who made the dating app herself? Marano says, "[There's] this double standard that happens when women go on a lot of dates. They are viewed way differently than guys who want a lot of dates. Why that is—I can't give answers and it makes me really irritated but that's a whole other situation."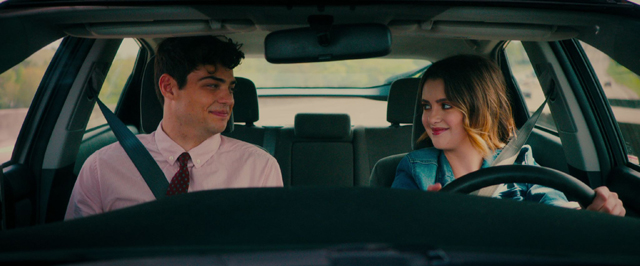 ADVERTISEMENT - CONTINUE READING BELOW
Centineo also brings up how Brooks also shows some traits that are typically shown by girls in movies. "There [were] a lot [of things] about Brooks that I think would have aligned with personality traits [culturally depicted by females]." He brings up a scene where Brooks talks to a girl who's nervous about going on a date. "He's just really there to engage with her, giving all this advice, listening, nurturing...and trying to teach her through that." He continues, "I feel like that's really cool and I think there's something about making Brooks kind of outside of that normal divide that makes this movie really positive."
It's got strong, relatable, and multi-dimensional characters, too.
High school rom-coms, more often than not, focus on the most popular people in school. But in The Perfect Date, Brooks, Celia, and Murph are a little bit of everything—no strict stereotypes like the dumb jock or the snobby cheerleader. (Even Camila Mendes' queen-bee character Shelby surprises you with her goal-oriented mentality.)
ADVERTISEMENT - CONTINUE READING BELOW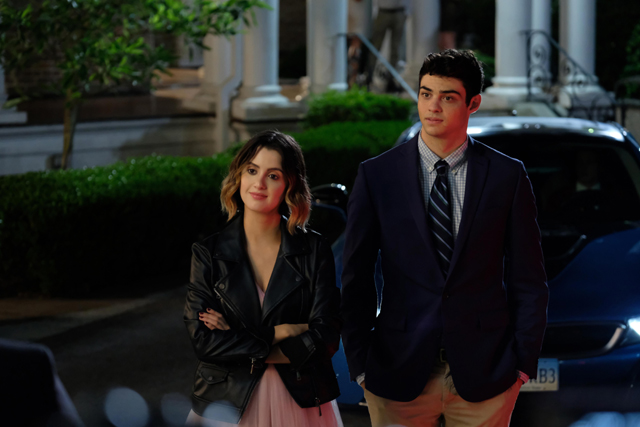 They're all going through things you probably went through in high school, too. Brooks is just trying to get into his dream college and does whatever it takes to get there. Murph is working out the courage to ask his crush out on a date. And Celia, well, she has her own fun living life by her own rules.
ADVERTISEMENT - CONTINUE READING BELOW
Marano loves that her character is strong-minded she is. "I love the line when Brooks is like, 'I'm responsible for you' and she's like, 'Oh, you're not responsible for me—Eisenhower isn't in office.'" She adds, "I love how Celia just looks at stereotypes and just kind of like calls them out and says they are not relevant and don't treat me differently because you feel like you have to—I'm on your level. I feel like our movie deals with [that] in a pretty cool way."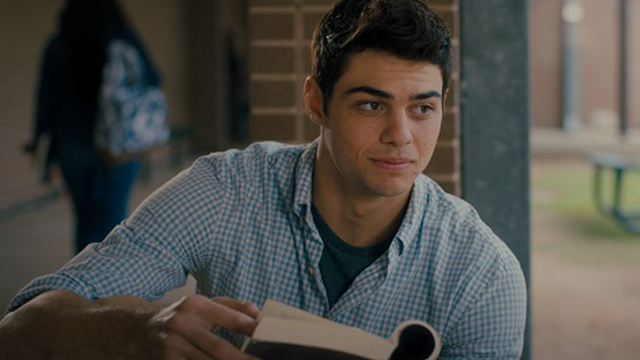 ADVERTISEMENT - CONTINUE READING BELOW
Ultimately, it's a story about being yourself.
And aren't all good rom-coms? Throughout the movie, Brooks, Celia, and Murph  remain unapologetically themselves—though it may come with a few difficulties. The Perfect Date is the kind of feel-good movie you won't mind watching again with your girlfriends during your next sleepover. And it doesn't hurt that you'll have Centineo onscreen for a good hour and a half, either.
Your guide to thriving in
this
strange new world.
Share this story with your friends!
---
Help us make Spot.ph better!
Take the short survey
Load More Stories