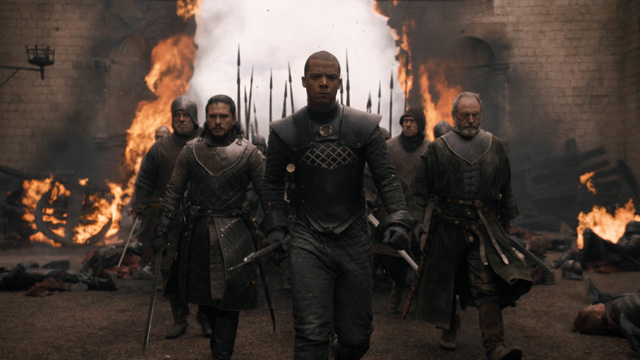 (SPOT.ph) After that shocking one-two combo delivered by Queen Cersei Lannister (Lena Heady) in the last few scenes of "The Last of the Starks," it was only a matter of time until Queen Daenerys Targaryen (Emilia Clarke) lost her cool and ordered her troops to storm the capital of the Seven Kingdoms.
ADVERTISEMENT - CONTINUE READING BELOW
With the city burnt to a crisp (buh-bye, King's Landing!), the death toll at its highest, and only one episode left (running at 79 minutes), viewers are saying a prayer to The Old Gods and hoping their favorite Game of Thrones characters will live to see the very end of the series.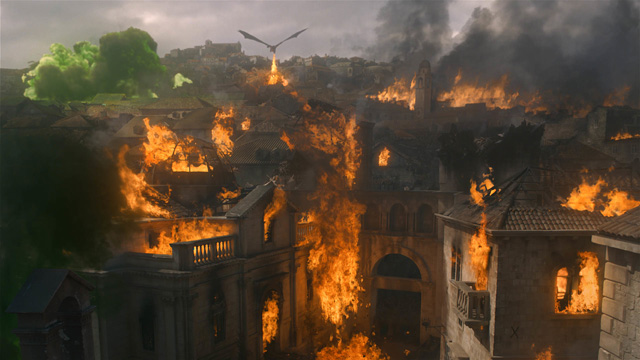 Fans are left speculating which theories have a chance at happening. Thankfully, one fan theory took place in the fifth episode, "The Bells": CleganeBowl, the long overdue match between brothers Sandor "The Hound" Clegane (Rory McCann) and Gregor "The Mountain" Clegane (Hafþór Júlíus Björnsson). The two warriors exchanged blows amidst a glorious setting of smoke, rubble, and fire. 
Though it's disappointing that Maggy the Frog's Valonqar prophecy wasn't fulfilled (even George R.R. Martin has pointed out that the Game of Thrones showrunners have deviated from the books), these popular fan theories could still take place:
Daenerys turns full-on Mad Queen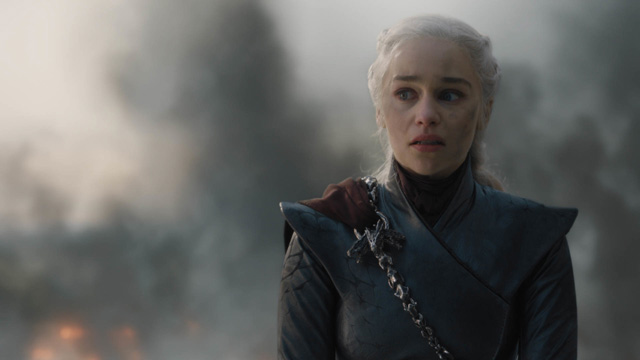 ADVERTISEMENT - CONTINUE READING BELOW
Dany's father, King Aerys, earned the name Mad King because of his mental instability (he heard voices in his head) and murderous nature (he burned people alive) during the latter part of his reign. Some fans theorize that the Queen of Dragons will turn out the same way after feelings of grief, isolation, and betrayal cause her to flip the lid and express her rage in a thoughtless way. Will we see more of her mad side when she finally takes the Iron Throne?
Arya kills Daenerys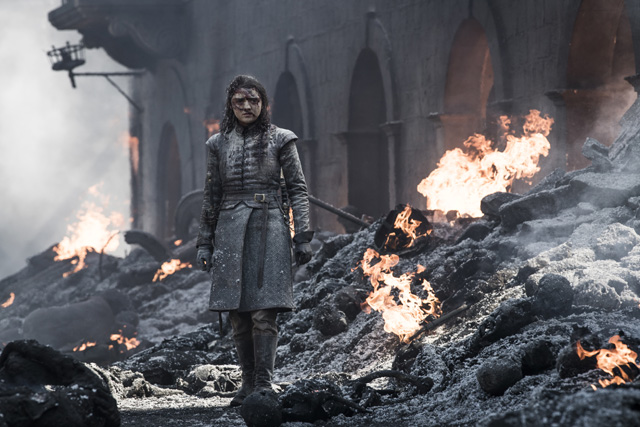 ADVERTISEMENT - CONTINUE READING BELOW
Back in season three, Melisandre the Red Witch (Carice van Houten) came across Arya (Maisie Williams) and told her, "I see a darkness in you. And in that darkness, eyes staring back at me: brown eyes, blue eyes, green eyes. Eyes you'll shut forever." 
Arya has fulfilled the blue eyes part of the prophecy by killing the Night King, while many viewers thought the green eyes alluded to Cersei. Some fans are now theorizing that Arya will put an end to the power-hungry Dany because she's got a pair of green eyes.
Jon kills Daenerys and/or sits on the throne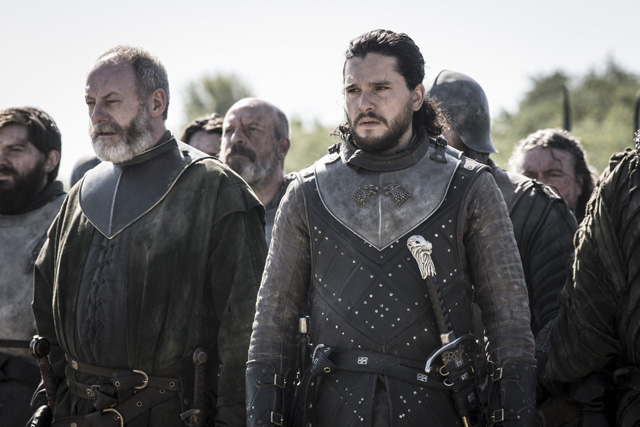 ADVERTISEMENT - CONTINUE READING BELOW
Though Jon Snow (Kit Harrington) remains loyal to his queen, Daenerys's merciless actions at King's Landing lead fans to speculate that her nephew/lover will reluctantly stab her to protect the realm, thus fulfilling the return of Azor Ahai. 
Varys (Conleth Hill) and Sansa (Sophie Turner) have also spoken up about Jon being the best candidate to rule over Westeros, and the bastard-turned-rightful heir with Targaryen (fire) and Stark (ice) blood coursing through his veins just might accept the role when push comes to shove. 
Which of these theories do you want to see play out in the final episode of Game of Thrones?
Share this story with your friends!
---
Help us make Spot.ph better!
Take the short survey
More Videos You Can Watch
Load More Stories