(SPOT.ph) A world that relies on likes, retweets, and rates? Check. Artificial intelligence that you can keep in your pocket? Check. Social media culture that "cancels" certain people? Check. A popular but unqualified candidate running for a political position? Check! No, we're not talking about the real world (though we might as well be). These are plotlines to just some of the episodes of Black Mirror, the hit science-fiction Netflix show centered on the dangers of technology. Dark, terrifying, but once in a while hopeful, Black Mirror is a bleak and satirical take on people's reliance on technology, with each episode being a standalone story that deals with all the ways people use technology (both current and futuristic), whether it's in politics, relationships, social life, work, and more.
On June 5, Black Mirror drops its highly anticipated fifth season—not counting its specials—with three brand-new episodes, all dealing with technology that are pretty much used in our day-to-day lives. This season targets social media, virtual reality, rideshare apps, and "intelligent virtual assistants" like Alexa or Siri. Unlike previous seasons, most of the worlds in the three episodes could take place right here, right now, with the technology already available, which for the most part makes the whole thing even scarier.
ADVERTISEMENT - CONTINUE READING BELOW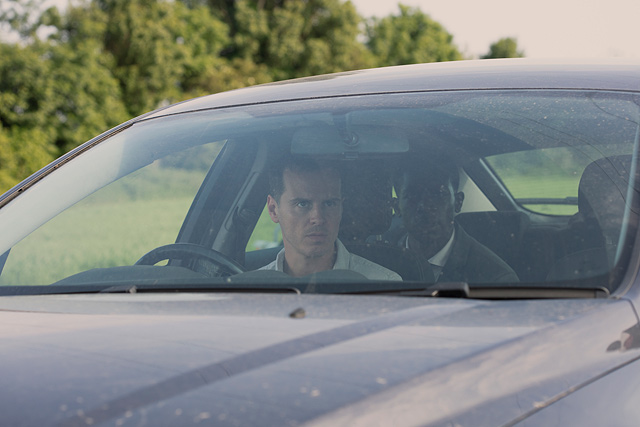 In "Smithereens," Andrew Scott (Sherlock) stars as a rideshare driver "with an agenda [who] becomes the center of attention" on the social media world when he takes a man hostage. Topher Grace also stars in this episode directed by James Hawes, who directed episode "Hated in the Nation" in season three.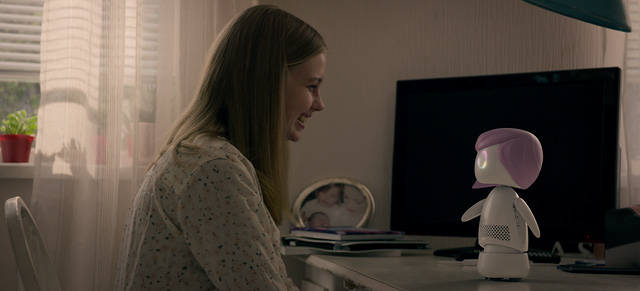 Directed by Black Mirror newbie Anne Sewitsky, "Rachel, Jack and Ashley, Too" is a part-coming-of-age, part-dramatic look at the music industry. In this season's most unpredictable episode, a lonely teenager (Spider-Man: Homecoming's Angourie Rice) gets a doll built with the personality of her favorite pop star, Ashley O (Miley Cyrus), but things are not quite what they seem in Ashley O's meticulously crafted persona.
ADVERTISEMENT - CONTINUE READING BELOW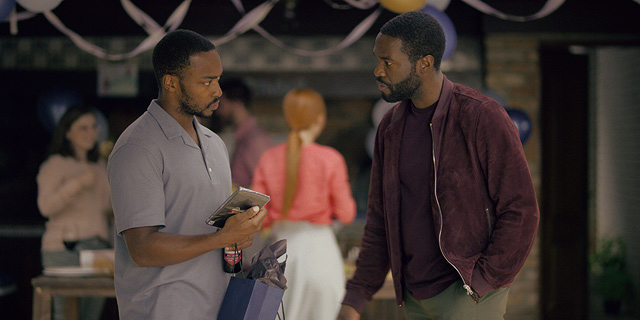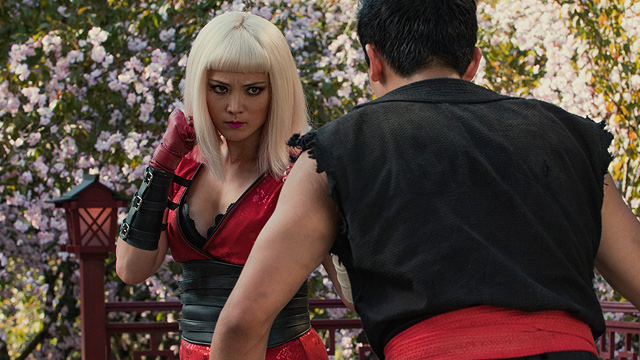 ADVERTISEMENT - CONTINUE READING BELOW
Finally, the mysterious "Striking Vipers" houses a Marvel/DC crossover as Anthony Mackie (Marvel Cinematic Universe's Falcon) and Yahya Abdul-Mateen II (DC Extended Universe's Black Manta) star alongside Nicole Beharie (Sleepy Hollow) in this dramatic tale about old friends and "a series of events that could alter their lives forever." Series veteran Owen Harris, who directed the popular episodes "Be Right Back" and "San Junipero," returns to helm this chapter that also stars Ludi Lin and Mackie's Avengers: Endgame co-star Pom Klementieff.
All three episodes are written by Black Mirror creator Charlie Brooker, the man behind pretty much every single episode there is of the anthology series. Each one is a fresh, unique take on the themes Black Mirror has tackled before, though this season focuses more on the stories rather than the technology itself, reflecting the real world more than any previous season has before.
SPOT.ph got the chance to speak with Brooker and co-showrunner Annabel Jones over the phone to talk about the latest season. Brooker and Jones were more than eager to speak about the exciting things coming in this new season, some behind-the-scenes secrets, and how they managed to cast pop superstar Miley Cyrus.
ADVERTISEMENT - CONTINUE READING BELOW
This season is the fifth batch of episodes of Black Mirror. What was the most exciting thing about developing this particular season? Or maybe the most stressful or the most difficult thing about it?
Charlie Brooker: In a way, "Bandersnatch" started out being part of season five; those things were together. So that was probably the most stressful thing we've done. Having done that, [and] when you return to editing linear stories, that feels like a relief. But you've also got its own challenges between "Bandersnatch," you could have lots of multiple storylines going on at the same time. With a more traditional story, obviously, a lot of the time your job is about whittling it down and making it the best story it can be. So, I don't know. I mean, certainly, we're aware that more people are watching the show now. That's pressure, I suppose. But they're good problems to have.
ADVERTISEMENT - CONTINUE READING BELOW
Annabel Jones: I would say creatively with this season, one of the most difficult things was thinking, "How do we have someone in 'Rachel, Jack, and Ashley, Too' who is going to feel authentically like an international pop star that people would, you know, quickly expect? That stress was quickly alleviated when Miley Cyrus read the script and said she'd love to do it. And suddenly, everything became a lot easier. So creatively, that was probably the most difficult thing. But how lucky we were that she engaged with it and had similar experiences in terms of being a child pop star. She brought so much to the project. You know, she just had an insight and experience, so she just gave lots of texture to that world. We were blessed.
The casting includes really big names such as Anthony Mackie and Yahya Abdul-Mateen II in the same episode, which is like a DC/Marvel crossover, and then Andrew Scott and Topher Grace, and then of course Miley. So how did all of these names come together?
Jones: I know this won't sound true, but when it comes to casting, it's such a slow, organic process where you're looking for the right actors for the right role. We were very fortunate that Anthony Mackie really liked the script and felt that it was doing something different, a world he hadn't been placed in before. Anthony, I think as an actor, sometimes, his range is not sort of explored. He often plays the sort of quite alpha male [figure], obviously to huge effect in in the Marvel movies. But then, you know, in something like the Kathryn Bigelow film, The Hurt Locker, where again he plays an alpha male but with vulnerability in him. But I don't think I've ever seen Anthony play a very domestic, sort of bored, mundane house-husband. And so he really wanted to do this because it just was something very different for him.
ADVERTISEMENT - CONTINUE READING BELOW
[In] Black Mirror, we're often very lucky in that we get to work with actors who are keen to explore roles that they've never had before, because they're constantly wanting to challenge themselves, and challenge people's perceptions of them. So we were really lucky when Anthony came on board. And then you're building the [episode] around one of these characters, and so it's all very organic and it's all very much speaking with an actor and getting their interpretation of the script. So we don't plan. We don't go out looking for an A-lister.
In a series like Black Mirror, there is a focus on the detail to make the world seem like it's a probable world, and grounded in reality. For this season, what was the most difficult thing to get the details right to really make it feel like this is a world that we could live in?
Jones: The doll?
ADVERTISEMENT - CONTINUE READING BELOW
Brooker: Yeah. In "Rachel, Jack, and Ashley Too," there were the Ashley Too dolls/speakerphones/smart assistant robot thing. There was a lot of discussion over how animated it should be, how expressive it should be. We didn't want it to feel like something out of Toy Story, but equally be able to express quite a lot of personality. And I think where we ended up is really strong because when you first see it, it's not that far removed from a sort of Amazon Echo thing.
For this season, you have two directors coming back, and you also have a new director coming on board. When you're writing and developing the episodes, are you already thinking of which directors to bring in or does that come after?
Brooker: Not usually while writing. Sometimes there [have] been occasions where while writing, I've known who the director is going to be. You get a sense [of] the tone of the story while writing it, because you're writing it. A lot of the script is describing the tone. And then often, certain directors will come to mind as a good fit for the material. And what we do is we then discuss the material with the director, and often, we'll see what their face does. They'll pull a happy face or a sad face, and then they'll make lots of suggestions.
ADVERTISEMENT - CONTINUE READING BELOW
For example, Owen Harris, who did "Striking Vipers." The script for "Striking Vipers" originally was sort of set in British suburbia. He wanted to give it a very different feeling to previous ones we've done, and so he suggested shooting somewhere like Brazil. We actually shot in Sao Paulo for that episode. The story also then develops and takes on a different shape. And usually—well, it always improves, I shouldn't say 'usually'. It always improves.
So James Hawes, who's done "Hated in the Nation" for us before, you can see, I think, with Owen and James's stories, that there are echoes of [their previous work.] Anne [Sewitsky] was new to us. She's hilarious, actually. She's got, like, quite a quirky sort of way about her, I think. And her and Miley bonded really quickly. I think they're like, BFFs now. Is that a phrase people use, still? "BFFs?"
ADVERTISEMENT - CONTINUE READING BELOW
Jones: Yeah. (laughs)
Black Mirror season 5 premieres June 5 on Netflix.
Your guide to thriving in
this
strange new world.
Share this story with your friends!
---
Help us make Spot.ph better!
Take the short survey
More Videos You Can Watch
Load More Stories