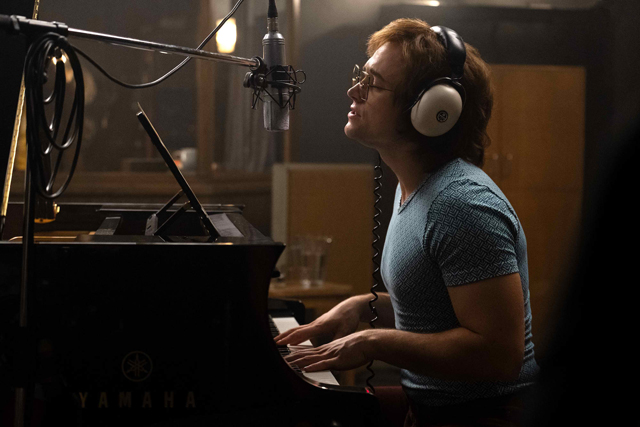 (SPOT.ph) In the opening scene of Rocketman, Elton John—resplendent in a gaudily elaborate winged devil costume—strides in slow-motion down a long hallway, presumably on his way to the concert stage. But when the doors burst open, we're not transported to Wembley nor Madison Square Garden, instead we find the British singer (Taron Egerton) about to pour his heart out at an AA meeting. "I'm Elton Hercules John and I'm an alcoholic, cocaine addict, sex addict, bulimic, shopaholic…" he says. The film starts with the singer at rock bottom; how he got there, we're going to find out in the next two hours on a rocket ship, roller-coaster sort of ride.
ADVERTISEMENT - CONTINUE READING BELOW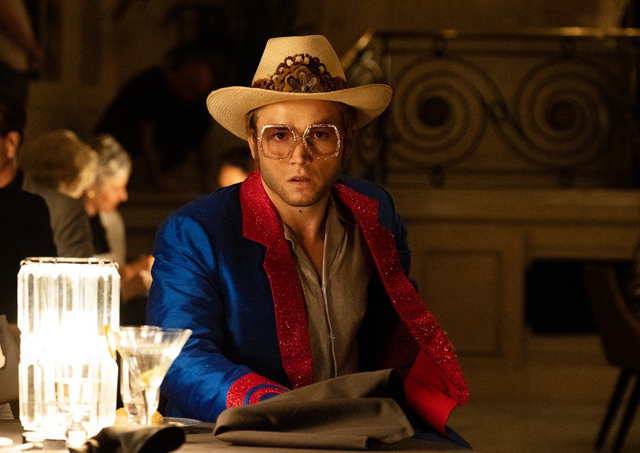 Amazingly, Egerton provides the actual vocals for most of the movie's 22 listed songs and even duets with the real Sir Elton John on a new track, "(I'm Gonna) Love Me Again." It's understandable then, that Egerton's convincing portrayal of the music legend is gathering Oscar buzz, but the soundtrack (including hits like "Rocket Man," "Tiny Dancer," "Pinball Wizard," and "Bennie and the Jets") and the costumes deserve praise of their own. Interestingly, costume designer Julian Day also worked on 2018's Bohemian Rhapsody, which many viewers will inevitably compare Rocketman to. In this film, however, Day did not try to replicate what Elton John wore in real life but used them as inspiration for the over-the-top costumes—not an easy thing to do, given the already flamboyant originals.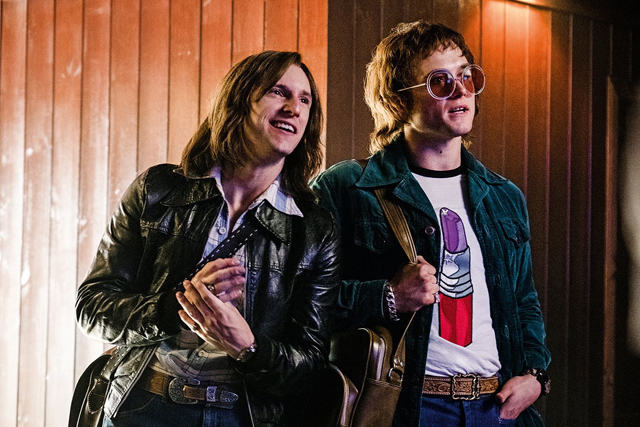 The AA "confessional" conveniently frames the events of the film, which covers the singer's early childhood, his rise to pop rock stardom, and his drug and alcohol fueled "middle period." Seen through the singer's heavily tinted glasses, we are provided with glimpses of the young Reginald Dwight's precocious talent as he enters the Royal Academy of Music, copying note for note his instructor's rendition of Mozart's "Turkish March," and a bit later, we discover the sparks of his songwriting partnership with Bernie Taupin (Jamie Bell). There's undeniable magic in the air as they cobble together "Your Song," one of the film's musical highlights, in Elton John's childhood home. We also see the chaos that follows his rise to superstardom so the film can come full circle.
ADVERTISEMENT - CONTINUE READING BELOW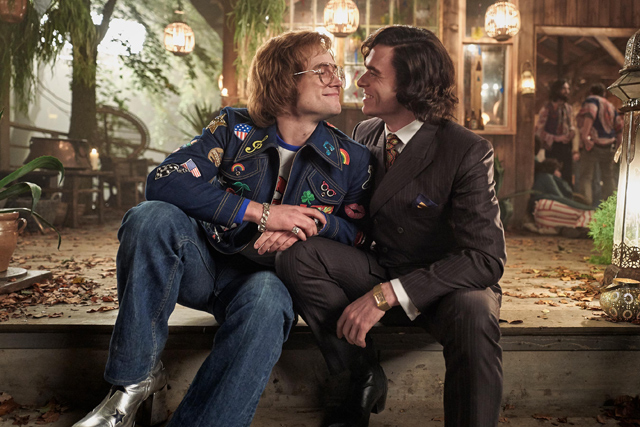 Every film needs a good villain, and here we have two: the first is the singer's cold, detached, and unaffectionate father (Steven Mackintosh), and the second, the scheming Svengali John Reid (Richard Madden), who, aside from becoming the singer's manager, also becomes his first male lover. As far as that combination is concerned, things can only end in tears. If the name sounds familiar, it's probably because you've heard it before. At one point, Reid was also the manager of Queen and he is seen getting unceremoniously booted out of Freddie Mercury's limo in Bohemian Rhapsody. (Funnily enough, it was actually Mercury's next manager who was the real villain—but that's another movie altogether.)
ADVERTISEMENT - CONTINUE READING BELOW
In Rocketman, Bryce Dallas Howard undergoes a hefty transformation to play Elton John's mom, Sheila. Her character seems to be a shapeshifter as well, as she is supportive one minute, dismissive and manipulative the next. Growing up in this type of household, it's no wonder Elton John carries a lot of personal demons—more than just the literal orange-colored costume—on his shoulders.
Though we see the singer consuming copious amounts of drugs and alcohol in the film, (spoiler alert, just kidding!) everyone knows he makes it out alive. (Cue 1983's "I'm Still Standing.") Wrapping up loose ends, the events of the most recent three decades are reduced to but a few lines in the film's epilogue. Do they mean to suggest that there's not much to tell when you're clean and sober?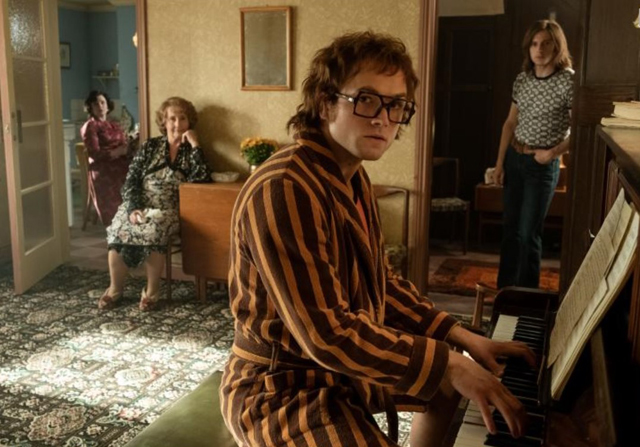 ADVERTISEMENT - CONTINUE READING BELOW
As with most biopics, don't come in expecting 100% accuracy. At least the filmmakers, director Dexter Fletcher and writer Lee Hall, were honest, billing the project as a "fantasy musical." If you want spoilers or just to separate fact from fiction, you can always head over to Google. For pure entertainment, Rocketman will do.
RATING: 4 out of 5 Spots
Rocketman is out in theaters June 19. Photos courtesy of United International Pictures.
Share this story with your friends!
---
Help us make Spot.ph better!
Take the short survey
More Videos You Can Watch
Load More Stories