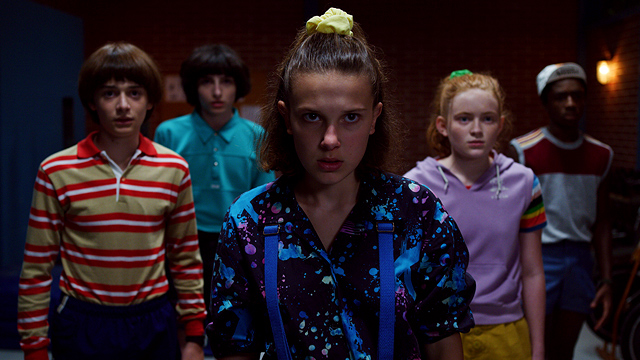 (SPOT.ph) Stranger Things 3 is streaming on Netflix just in time for the Fourth of July celebrations in the U.S. Coincidence? We think not! This season, our favorite kids from Hawkins, Indiana, are all grown up and left to their own devices during the summer of 1985—exploring the brand-new Starcourt Mall, hanging out at the local pool, taking on jobs, and falling in love for the first time. 
ADVERTISEMENT - CONTINUE READING BELOW
The Duffer Brothers, who produced and created the hit sci-fi horror show, describes this season as a time of transition. Matt Duffer elaborates, "The Hawkins kids are growing up. Some of the kids don't want to change, they want things to stay exactly as they are; some of the kids want to grow up and want that change. Their interests are changing over time and that inevitably leads to friction and conflict within our friend group. Change creates all this wonderful, juicy conflict." 
Gaten Matarazzo, Sadie Sink, Caleb McLaughlin, and Noah Schnapp met up with SPOT.ph in Tokyo, Japan to talk about the worldwide phenomenon and give us hint about their characters' overall mood for the upcoming season. Noah reveals that his character, Will, is still "holding on to his childhood and not really ready to grow up yet." Matarazzo and Sink's onscreen counterparts—Dustin and Max—have both become more independent, while McLaughlin considers Lucas as "a teacher: poised and a little awkward."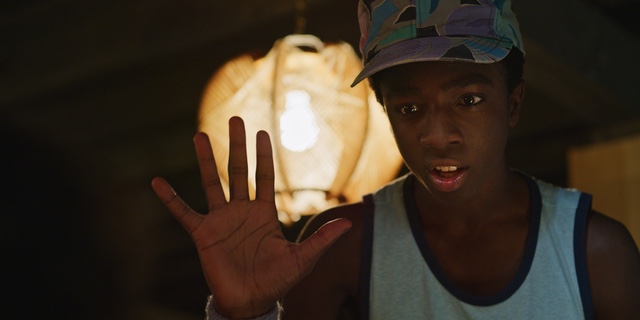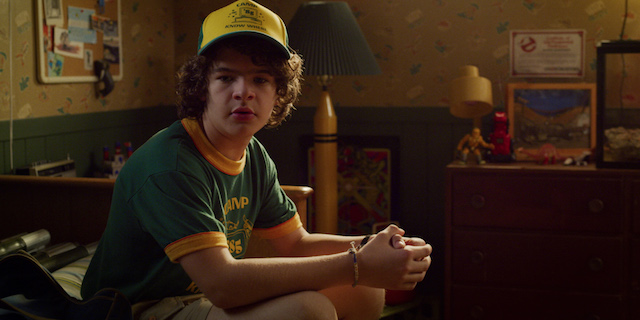 ADVERTISEMENT - CONTINUE READING BELOW
The relationships have evolved now that there are two couples existing within the gang of outsiders: Lucas and Max, as well as Mike Wheeler (played by Finn Wolfhard) and Eleven (played by Millie Bobby Brown). McLaughlin opened up about Lucas and Max's relationship, saying, "Our relationship isn't so nurturing in the show. Their relationship is different, [but] I feel like we both respect each other." Sink adds, "[Our characters] are both very independent. We're not like Mike and El who are just obsessed with each other." Matarazzo, who was once a part of the Lucas-Max-Dustin love triangle, finds humor in the two young relationships portrayed in the series. He says, "It's so accurate. Both those relationships represent the two stereotype teen relationships: the arguing relationship, and the one that's obsessed with each other and do not leave each other's side."
Aside from romantic entanglements, Stranger Things 3 also explores new bonds between characters such as Max and Eleven, who had limited interaction in the previous season. Sink reveals the best part about getting to work opposite her real-life BFF, saying, "We had a lot of fun! Like this one scene, [Millie] put on some music to put us all in the mood."
ADVERTISEMENT - CONTINUE READING BELOW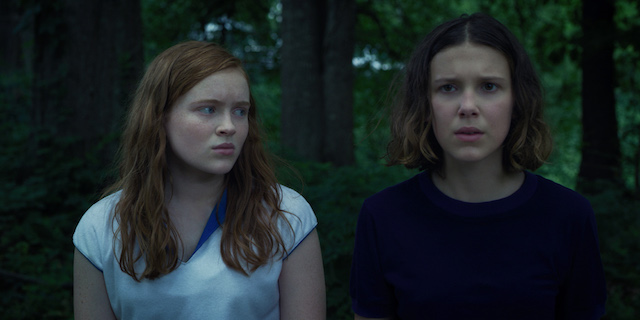 Speaking of music, certain songs played a huge part in the making of this season. The actors got into the zone by playing tunes from that era or listening to special playlists made by the producers for the big action scenes. McLaughlin shares, "I would listen to '80s music before I'd get to the set. That's how I prepped myself."
ADVERTISEMENT - CONTINUE READING BELOW
During their downtime, the younger cast members would constantly hang out with each other, host sleepovers, or have bake-offs. Sink remembers how confident Matarazzo was about winning a baking competition. "He went in and was like, 'Yeah, I'm a baker. I bake.'" But Matarazzo lost after not knowing how long to bake his creation and adding mayonnaise to the mix, which grossed out everyone, including judge Noah. Matarazzo stands by his special ingredient, saying, "Mayonnaise makes it better, I'm telling you!"
Shooting for a summer setting was a breath of fresh air for the cast and crew, who filmed the first two seasons amidst a gloomy autumn backdrop. This gave the actors an opportunity to wear vibrant colors, bold prints, and fewer layers. The four enjoyed wearing short shorts, with McLaughlin being the first to try on a pair. Sink recalls, "[McLaughlin] sent a picture to the group chat [of him in shorts], and we were like, 'What is this? Is this a joke?'" Among all of them, Schnapp was subjected to donning the shortest pair—surprisingly even shorter than Sink's! The fourteen-year-old actor spills, "I was basically naked. I was literally wearing underwear."
ADVERTISEMENT - CONTINUE READING BELOW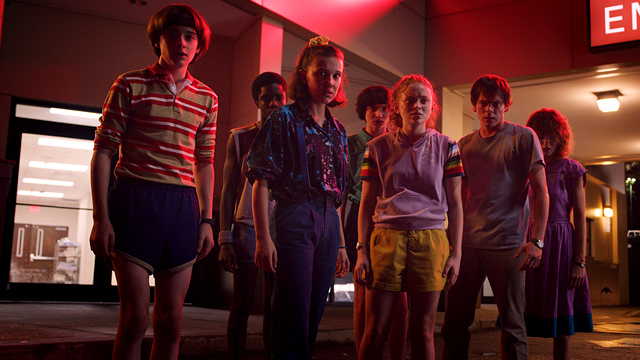 Beyond the on-fleek '80s costumes, the show continues to be a success due to the Duffer Brothers' imaginative stories, the amazing visual effects (expect to be wowed by this season's terrifying monster!), and the honest portrayal of each cast member when presented with strange or scary scenarios. The boys admit it's a challenge to continue producing genuine reactions, with McLaughlin saying, "It's challenging because I don't want to [keep making] the same face. Like in season three, there's a lot of different scenes where different reactions and different emotions [are needed] to portray the character." Schnapp chimes in to say, "You just have to put yourself in their shoes and just really assess the situation. It's not going to be always the same scared face. It depends on what you're facing."
ADVERTISEMENT - CONTINUE READING BELOW
Ending on a reflective note, Matarazzo says, "A lot of times it's better to just invest yourself completely into the moment and into the scene. When you have that emotional connection with those who are just as invested as you, it's pretty easy to get emotions. You don't necessarily need tears for a scene. Tears don't make an actor. It's just about how much you invest yourself into that moment." 
Watch our full interview here:
Stranger Things 3 starts streaming on Netflix on July 4.
Your guide to thriving in
this
strange new world.
Share this story with your friends!
---
Help us make Spot.ph better!
Take the short survey
More Videos You Can Watch
Load More Stories