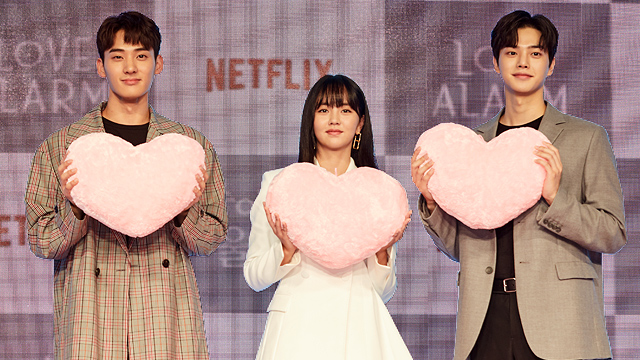 (SPOT.ph) We've all been there: You like someone, but you don't know how to act around him or her. Do you spill the beans or just let things be? What if people were more transparent about their feelings? What does it really mean to like someone? Anyone who has ever entertained these thoughts would be able to relate to Love Alarm, a new Korean romance drama that starts streaming today, August 22 on Netflix.
ADVERTISEMENT - CONTINUE READING BELOW
The show revolves around high-schoolers Kim Jojo (played by Kim So-hyun), Lee Hye-young (Jung Ga-ram), and HwangSun-oh (Song Kang), set in a society where an app called Love Alarm exists. App users' hearts are then "synced" to Love Alarm, which will subsequently ring when someone who likes the user is within a 10-meter radius. It sounds very futuristic, but it's actually based on a 2014 webcomic by Chon Kye-young, which was first published on Daum Webtoon.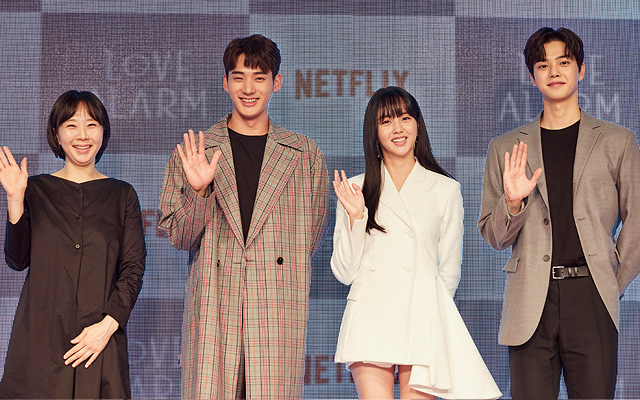 During the show's press conference in Seoul, Kim So-hyun, Jung Ga-ram, and Song Kang, as well as director Lee Na-jeong got to experience what it's like to be synced to something that reveals their innermost thoughts—almost like a real-life version of Love Alarm—as they each had to place a palm on a lie-detector machine while the host threw questions their way.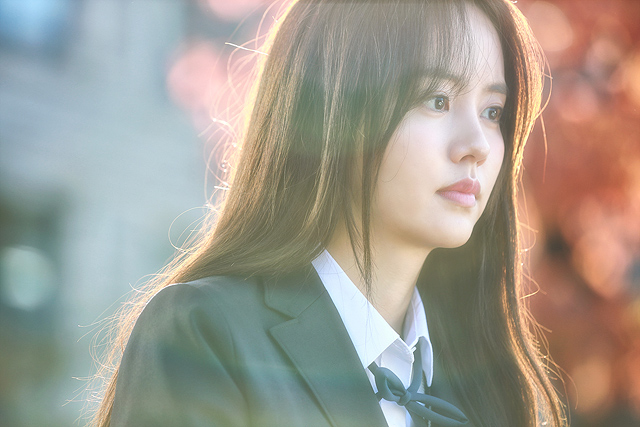 ADVERTISEMENT - CONTINUE READING BELOW
When asked whether they resemble the characters they portray, everyone answered no except for Song Kang—and that's when Kim So-hyun's alarm went off. It's forgivable—she's a popular pick for the character of Kim Jojo, a high-school student with a painful family history she's been keeping a secret. "On the surface, Kim Jojo may appear very fragile," Kim So-hyun describes, yet is quick to say that she doesn't want people to think of Jojo as a "poor, sad, little girl." She says of her character, "Jojo has been through and is in a very tough and difficult situation, but never loses her positivity and confidence inside." Kim So-hyun adds that viewers might end up being more curious of Jojo the more you "get to know" her.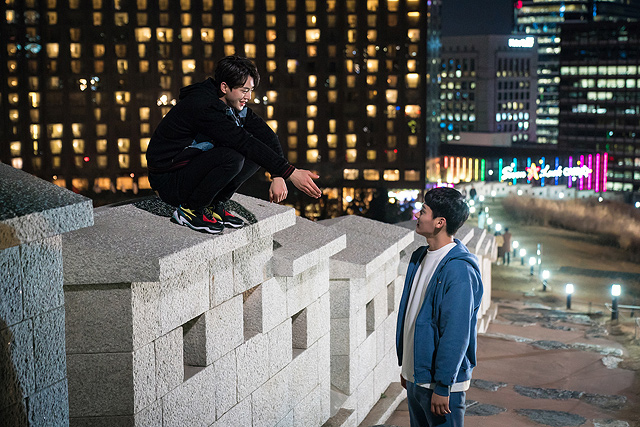 ADVERTISEMENT - CONTINUE READING BELOW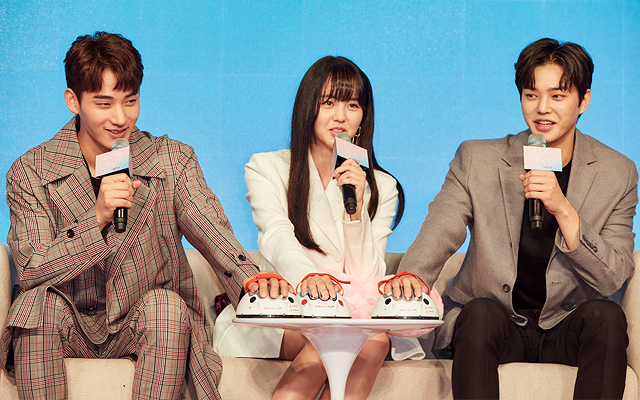 Director Lee Na-jeong shares that hundreds of actors auditioned for both the roles of Lee Hye-young and Hwang Sun-oh, characters who are best friends in the webcomic and the show. In Jung Ga-ram's case, it was his "emotional sensitivity" that bagged him the part, which is a great fit for the reserved Hye-young, whose "love [for Jojo] stands unswayed," in So-hyun's words. "He grew up to be someone who can place other people's needs before his and is very considerate," Jung Ga-ram says about his character. 
ADVERTISEMENT - CONTINUE READING BELOW
The same goes for Song Kang, who was up against a whopping 900 actors for the part. Director Lee shares that there were K-Pop members and models who went to audition, but Song Kang stood out for offering something different each time—playful, mysterious, charming, and more. It was exactly what's needed for the role of Sun-oh, a guy who comes from a rich family and has worked as a model prior to entering the same high school as Jojo and Hye-young, and yet, "feels a void inside because of all the hurt that he's suffered from his family," Song Kang shares. In the show, there's no question how much everyone likes him—he walks around the campus and his Love Alarm rings nonstop. During the press conference, Song Kang admits to being worried and wonders how the audience will respond to the series, especially since it will be shown to 190 countries. 
ADVERTISEMENT - CONTINUE READING BELOW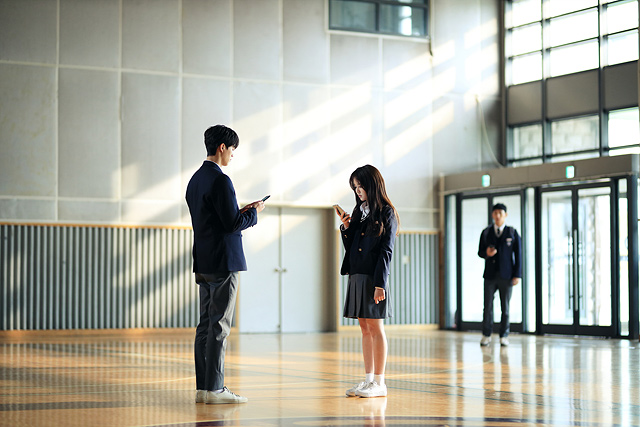 But really, Song Kang doesn't have to worry too much. With Love Alarm's universal theme, it wouldn't be surprising if the show ended up getting showered with, well, a lot of love. "Love Alarm is a romance of young people with an interesting imaginary concept, but it's also a story with depth that asks the question of what it means to 'love' someone," says director Lee Na-jeong in an e-mail interview with SPOT.ph. Aside from capturing "various aspects of life with the concept of romantic love," the show also touches on "people exploring their own emotional hurt and letting it heal through their love for each other." 
ADVERTISEMENT - CONTINUE READING BELOW
And if that doesn't sound realistic enough to you yet, think again. According to director Lee Na-jeong, the Love Alarm team worked with an app developer, app designer, and sound designer to build the app that's seen in the series! Even author Chon Kye-young was also part of the app-development process. Speaking of apps, there exists a Love Alarm app for Android users. It's designed like the app on the series, but won't tell you how many people near you actually like you.
The app, being at the center of the story, makes the series a refreshing romantic drama. As director Lee Na-jeong puts it, a "fictitious and romantic app [that] completely changes the mechanics of love." Who knows, maybe Love Alarm—the show or even the real-life version of app—is the push people will need to finally confess how they really feel.
Love Alarm is now streaming on Netflix. 
ADVERTISEMENT - CONTINUE READING BELOW
Your guide to thriving in
this
strange new world.
Share this story with your friends!
---
Help us make Spot.ph better!
Take the short survey
More Videos You Can Watch
Load More Stories