(SPOT.ph) How far will you go to get what you want? This is the question that sets the tone for the new Netflix show The Politician, which stars Ben Platt (from Broadway's Dear Evan Hansen), Gwyneth Paltrow, and Jessica Lange, with Glee creators Ryan Murphy, Brad Falchuk, and Ian Brennan at the helm. It's described as "a comedy about moxie, ambition, and getting what you want at all costs," so it's far from a show that's after some cheap laughs. You might even recognize the political scheming, backstabbing, and scandal that's all too familiar in this day and age (teleserye in the making, anyone?).
The first season of the show is set to premiere this September, with eight episodes that will keep you guessing: Who's faking it and who's the real deal?
Here are 10 characters from The Politician who can be as sincere as you want them to be—or maybe that's what they want you to think:
Payton Hobart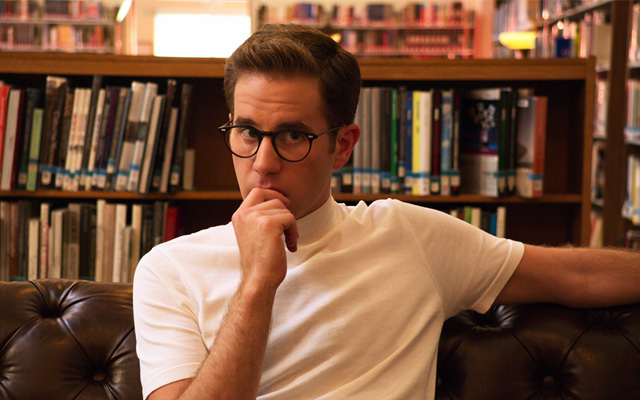 ADVERTISEMENT - CONTINUE READING BELOW
Payton (played by Platt) wants to become President of the United States, hence his master plan that all begins with running for student body president at Saint Sebastian High School. In the pilot episode, Payton sits across the Harvard dean and is asked about the last time he cried. He mentions crying at the end of the film It's a Wonderful Life which prompts the dean to then ask: "Did you cry because you were moved or that you felt like you were supposed to?" To which he replies: "Does it matter?"
In the very first scene, Payton bears the confidence of that perfect politician—which likely means he's got some dirty little secrets.
Astrid Sloan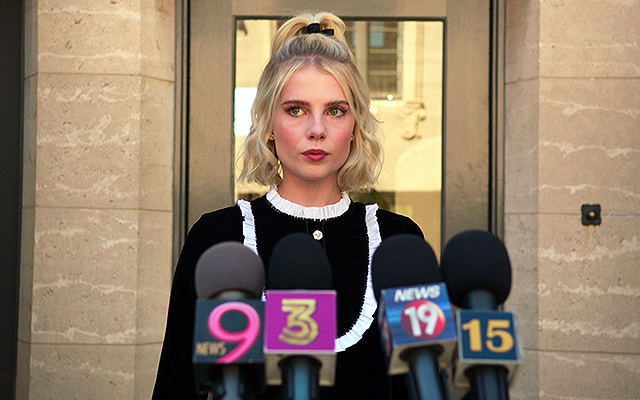 One of the first things we hear from Astrid (played by Lucy Boynton) is a line about authenticity: "I will do better at appearing more authentic from now on," she says, as she talks to her boyfriend River. When he seems dissatisfied with her answer, she comforts him by saying: "I promise to be more real from now on," but like Payton, you never know if she's actually telling the truth. If her piercing eyes are any indication, she's one girl you wouldn't want to mess with.
River Barkley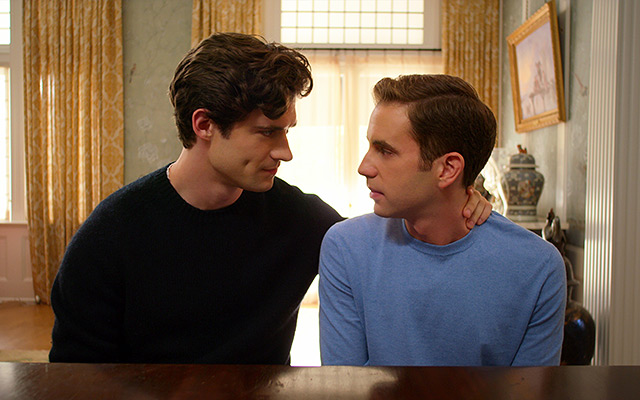 ADVERTISEMENT - CONTINUE READING BELOW
River (played by David Corenswet) is probably one of the more intriguing characters on the show—but we're not here to spoil things for you. He starts off as Payton's Mandarin tutor, and let's just say he becomes something more than that, quicker than you can say "xiexie." There's more to River than meets the eye, and with a chiseled face and perfect bod much like Superman's, he's bound to remind you of that high school crush that just won't go away.
Infinity Jackson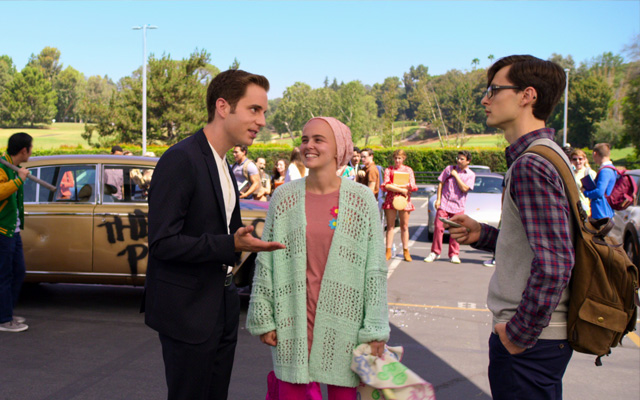 ADVERTISEMENT - CONTINUE READING BELOW
If you're a true crime fan and you know the story of Dee Dee Blanchard and her daughter Gypsy Rose, then Infinity's predicament might ring a bell. While her character development on the show may not be an exact parallel to those horrifying real-life events, Infinity (played by Zoey Deutch) may very well be the only character who will make you a tad sympathetic—especially when her condition is taken advantage of for someone else's personal (and political) gain.
Dusty Jackson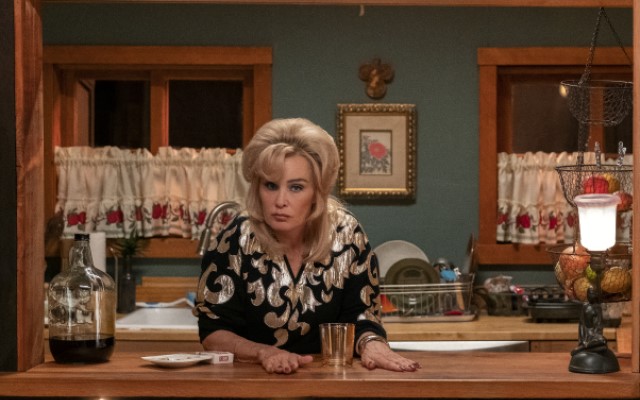 ADVERTISEMENT - CONTINUE READING BELOW
Jessica Lange plays Infinity's Nana who knows a thing or two about taking advantage. She's one to enjoy a free meal, free trips to Disneyland and the like, but not without the help of her dear granddaughter. One shady encounter between her and Payton eerily feels like a scene taken out of a politician's attempts at bribery, manipulation, and deception. (Politics just got real, people.)
Georgina Hobart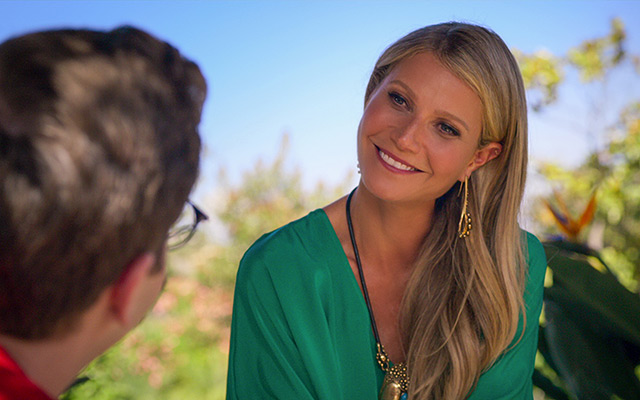 ADVERTISEMENT - CONTINUE READING BELOW
The mother figure is somewhat redeemed once we meet Payton's mom, Georgina Hobart (played by Paltrow) who at first serves like a dutiful fountain of wisdom and yet later on reveals a secret life of her own. There's no doubting her love for her adopted son Payton; and even against the backdrop of their sunny and splendid California home, her outfits are the ones that always stand out.
Skye Leighton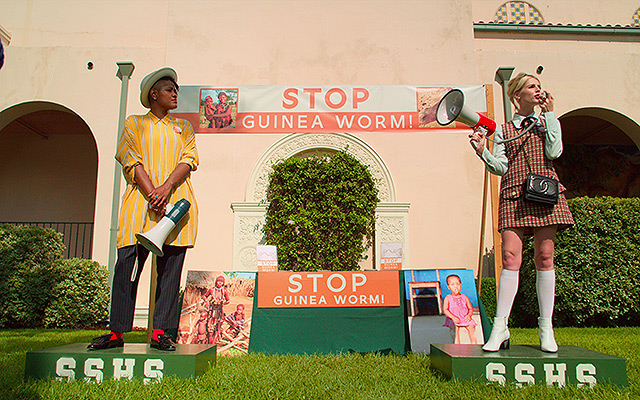 ADVERTISEMENT - CONTINUE READING BELOW
What's the political life without running mates? Skye (played by Rahne Jones) appears to have a strong VP platform up her sleeve—but if you know the drill by now, then you'll find that she can be just as conniving and scheming as the rest of the candidates. One particular episode highlights just how much she wants to win, which just goes to show that Payton isn't the only one who knows how to play the politician's game.
Alice, McAfee, and James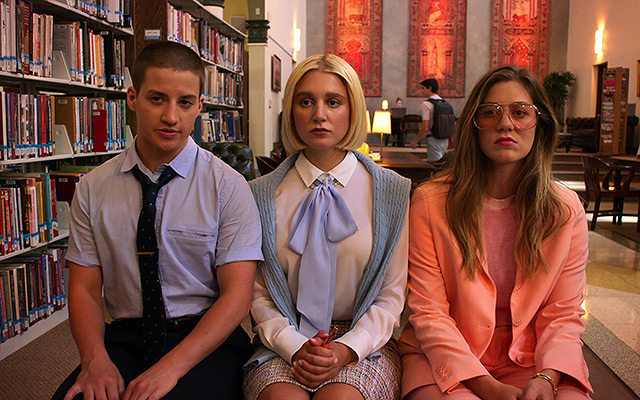 ADVERTISEMENT - CONTINUE READING BELOW
Julia Schlaepfer, Laura Dreyfuss, and Theo Germaine play Payton's circle of political confidantes as he chases after his White House dreams. Alice, who's gunning for the role of first lady, turns to social media in the first episode (and in true millennial fashion) for what she dubs an act of 'love and sacrifice' for Payton. McAfee and James, meanwhile, are always one step ahead in making sure that Payton is well-liked by the voting public—didn't we tell you this is straight out of every politician's campaign playbook?
The first season of The Politician starts streaming on Netflix on September 27. The show is produced by Fox 21 Television Studios. Photos courtesy of Netflix.
Your guide to thriving in
this
strange new world.
Share this story with your friends!
---
Help us make Spot.ph better!
Take the short survey
More Videos You Can Watch
Load More Stories