(SPOT.ph) When a show is called The Politician, you might think of characters in suits whose main preoccupation is to get elected and be of service. But as we know all too well, politics is hardly just about serving the people. Such is the case for the new Netflix show, which stars Ben Platt as the ambitious Payton Hobart, a high school student whose grand plan is to get into the White House. This dark comedy and satirical TV series from Ryan Murphy, Brad Falchuk, and Ian Brennan features a slew of colorful characters who can be as vibrant and stylish as their backdrops and outfits. Each character's journey will take you on a ride of highs and lows, and their interconnected stories will get you hooked on finding out what happens next.
Here are a few of the moments and lines you should watch for in the first episode of The Politician:
"I'm not a box. I don't have four sides for you to look at and approve of…I have feelings. This is the true me. This is who I am. I am a winner… I will not be stopped." – Payton Hobart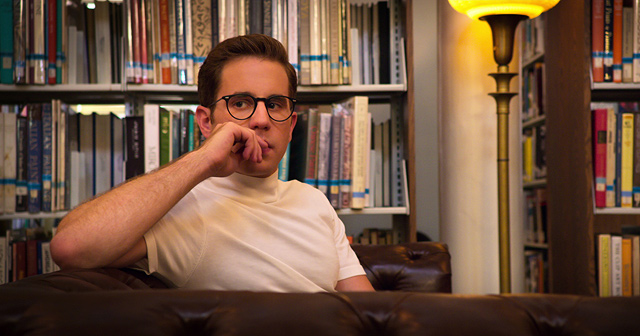 ADVERTISEMENT - CONTINUE READING BELOW
We can all learn a thing or two from Payton when it comes to working hard for what we want—and he's only in high school. In this scene from the first episode, Payton confronts River Barkley (David Corenswet) when the former thinks that he's been betrayed by the latter. The line pretty much sums up Payton's pursuit of greatness—but things will not always go his way.
"Your generation got the terrible idea that it was best to vomit every thought and feeling all over each other. It's a pandemic of overcommunication that's led to an absence of intimacy." – Georgina Hobart (Gwyneth Paltrow)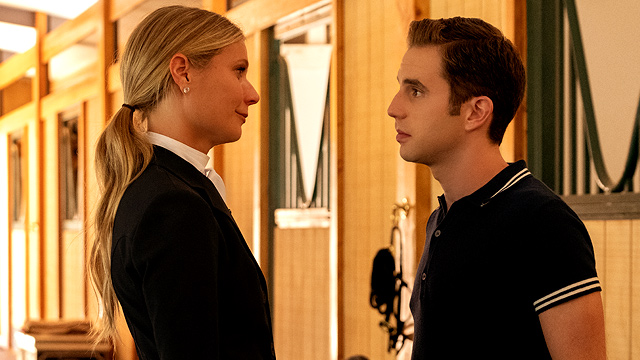 In a heartfelt scene between Payton and his mother, Georgina, we get to see not only Payton's vulnerable side but also his mom's assessment of an entire generation. If you're a millennial, then you may have heard a thing or two about the ill effects of social media on the youth's attitudes. So when Georgina says this line, we can't help but nod our heads along in agreement.
"This is what love looks like. This is what sacrifice looks like. This is what it takes to change the world." – Alice Charles (Julia Schlaephfer)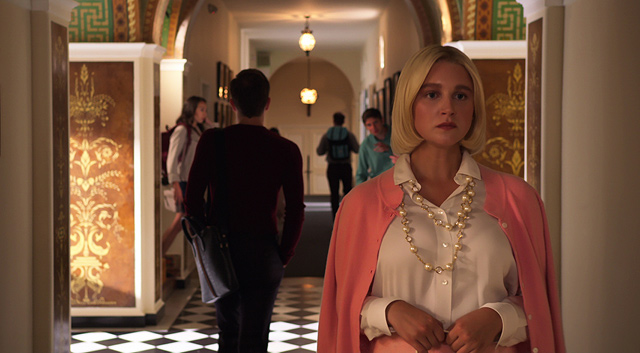 This is definitely not a typical American high school of cheerleaders, jocks, nerds, and nobodies. Payton's girlfriend Alice may sound a tad overdramatic here, but this is a younger generation who is not only social media-savvy; but also articulate and cunning when it comes to real life.
"He's a fake, Nana. He's a fake. I don't trust anything that he says." – Infinity Jackson ( Zoey Deutch)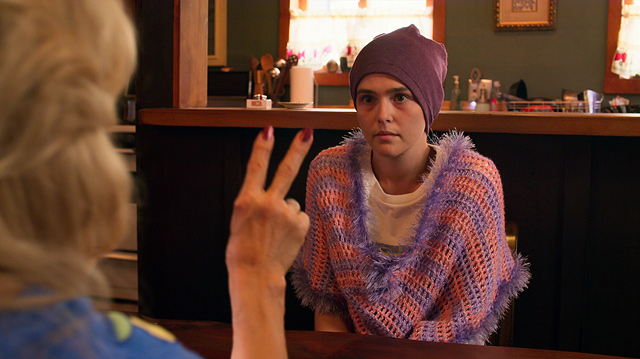 ADVERTISEMENT - CONTINUE READING BELOW
It takes a real person to call out a fake, and that's the case when Infinity hardly sees any authenticity in Payton's advances. It's a scary thought that high school can foster an environment of manipulation and bribery, and yet it's a reality that we all seem to have accepted when it comes to governments on the national level, both here and elsewhere in the world. Aren't we all to blame for this world of fakers?
"The world is dark. And I think teenagers nowadays realize that…I keep thinking that the only thing we all share together is that we're all alone. And we take pictures, and we post them, and we Facebook and Insta and Tweet and Snap, and it just makes it worse." – River Barkley (David Corenswet)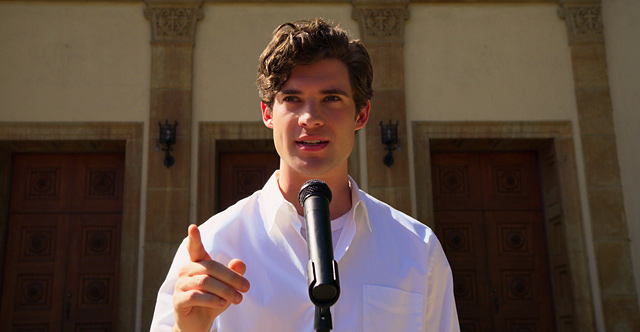 In a crucial scene during a debate, River has a moment of vulnerability that is prompted by this realization about the life of a teenager. There are plenty of light moments in the show, but it's the quiet moments such as this one that reveal some harsh truths about the world we live in today.
"Everyone should quit being a faker." – girl on a school bus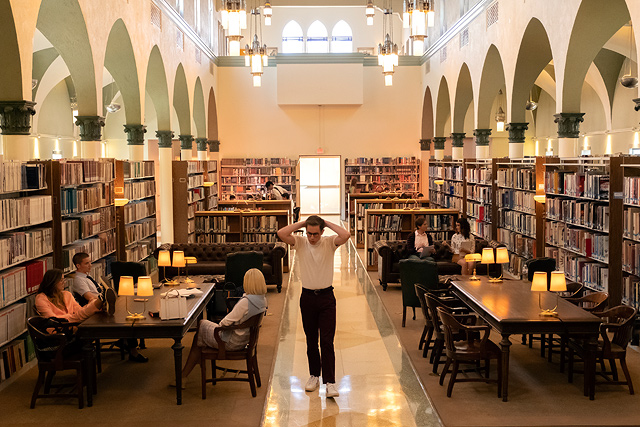 There's an unnamed character on the show that makes a quick appearance and yet says one line that reveals things for what they really are. In a world where you're never sure who's real or who's not, it's only the people on the sidelines who are actually the most trustworthy of the bunch.
"Our loyalty is with you, Payton. This is a plane. We're all headed to the same place. You're the pilot. James and I are your navigators." – McAfee (Laura Dreyfuss)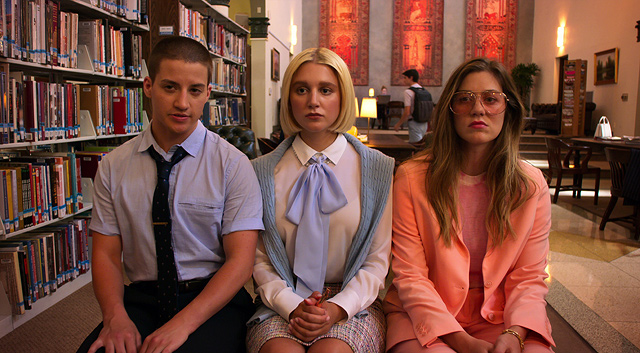 ADVERTISEMENT - CONTINUE READING BELOW
Payton is never alone in this journey towards the White House, and McAfee (along with James and Alice) is that dependable friend who's always one step ahead. It's made clear from the first time we meet them what this friendship means, and that whatever happens to Payton will be orchestrated by the people around him.
"I will do better at appearing more authentic from now on… I promise to be more real from now on." – Astrid Sloan (Lucy Boynton)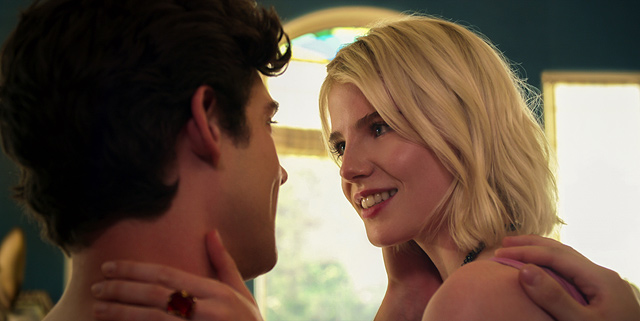 When you first see Astrid, she doesn't realize the difference between "appearing" real and actually being real. It's the start of a series of encounters where appearances are more important than reality. The distinction becomes all the more apparent once these attitudes are at work in the political race, where things aren't always what they seem.
"You can't teach kindness… Can't do much with small hearts. Hard hearts maybe, but not small ones." – Georgina Hobart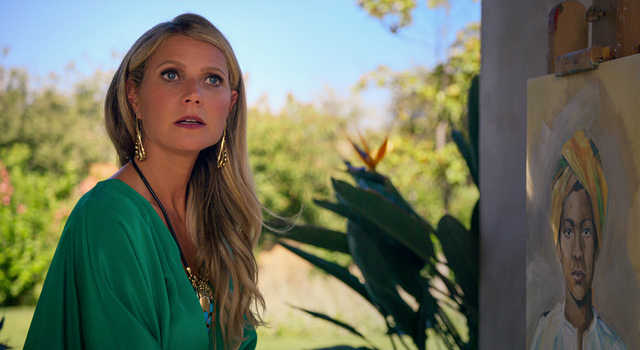 Payton's mom says this about her twin sons (Payton's brothers) who don't exactly get along with their younger sibling. The idea of kindness is especially rare in the world of the show, as politics and the goodness of one's heart may not always be an effective mix. And while it's hard to tell if Payton himself is kind, Georgina's presence always makes seem him more honest than in any other scene without her.
"I'm worried that I don't have the same feelings as everyone else does…What if I can't feel for anyone else? [...] What if all I'll ever be able to do is pretend to feel?" – Payton Hobart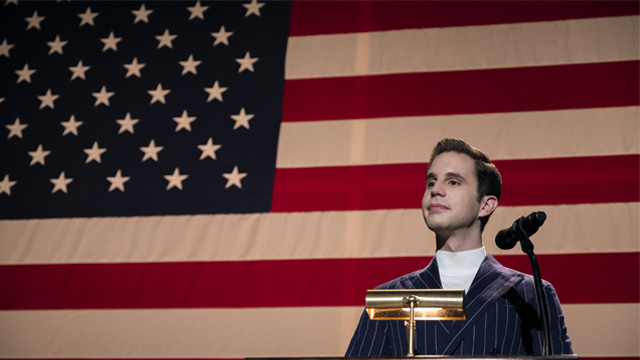 ADVERTISEMENT - CONTINUE READING BELOW
Payton expresses a sincere moment of distress when he realizes that he might not be capable of empathy or any other genuine feelings that everyone else has. It's a reminder that while he's doubly ambitious and calculating, he's still a teenager trying to make his way through the often-unforgiving environment that is high school.
The Politician is now streaming on Netflix. The show is produced by Fox 21 Television Studios. Photos courtesy of Netflix.
Your guide to thriving in
this
strange new world.
Share this story with your friends!
---
Help us make Spot.ph better!
Take the short survey
More Videos You Can Watch
Load More Stories