Stories From the Set: An Inside Look at Insatiable Season 2 With Gloria Diaz
We got details straight from the real-life beauty queen on the set of the show.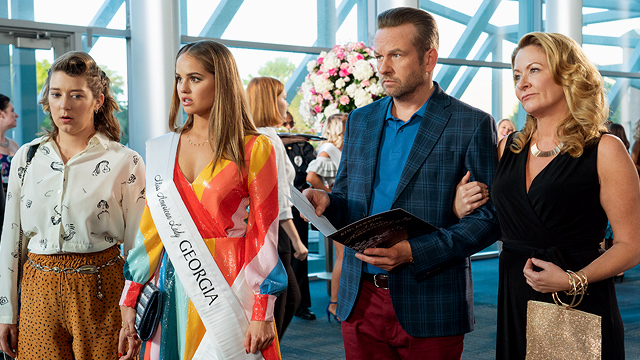 (SPOT.ph) Throwback to June 2019 in Atlanta, Georgia—it's a full four months before Netflix's crowning dark comedy, Insatiable, releases its second season. The cast is burning the midnight oil, wrapping the series by shooting the season finale. One of the crucial pageant scenes involves a new character—Gloria Reyes, a ruthless talent manager and beauty-queen mentor played by former Miss Universe Gloria Diaz.
ADVERTISEMENT - CONTINUE READING BELOW
"Being a Netflix 'star' feels extra," the 60-year-old actress laughs. For someone whose career began in pageants, it only makes sense that she was cast in a show all about beauty queens and the insatiable appetite for the crown. "I'm thrilled to be a guest star and I hope more Filipinos can be part of Netflix shows after this."
Diaz had just flown in to set straight from the 2019 Binibining Pilipinas pageant where, as a judge, she'd just gone viral for a comment on how as a country, the Philippines is "full of plastics."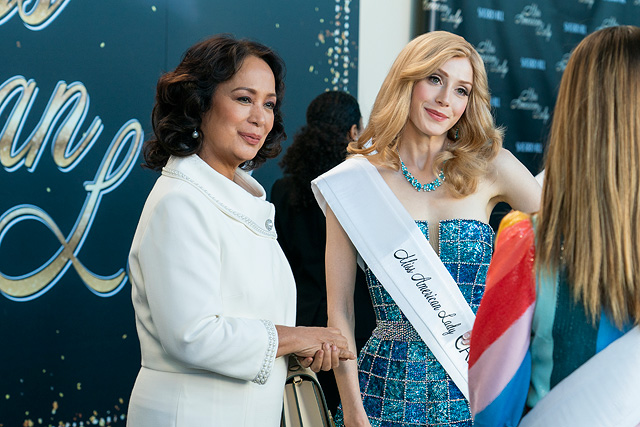 ADVERTISEMENT - CONTINUE READING BELOW
"The truth that people don't realize is that [the Miss Universe] candidates are given a few questions to rehearse with," she recounts. "But what happens with me [as a judge] is, I become curious. I don't want to ask them something they already kind of know, but I don't want to ask questions that will embarrass them! My questions are very, very simple but I don't know—it seems like [people] are always surprised by them," she laughs.
She used her "plastics" comment to pivot and ask what kind of a difference the contestant could make to help clean up our oceans. Instead of the focus on the environment she was gunning for, she'd gotten applause for the "plastics" comment instead. The experience and all the buzz it spurred was the perfect fuel to get Diaz ready to jump into the Insatiable set to film her final scenes with the main cast.
ADVERTISEMENT - CONTINUE READING BELOW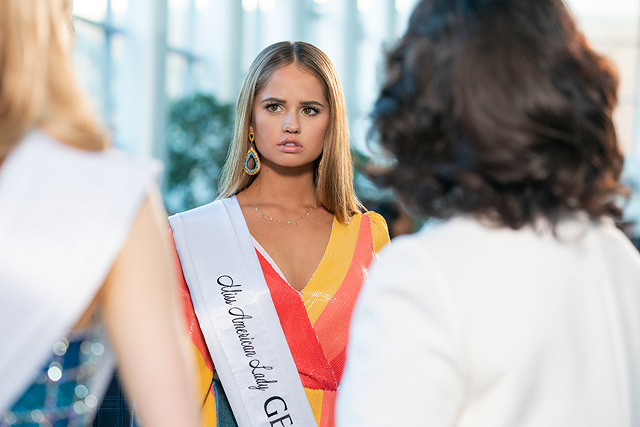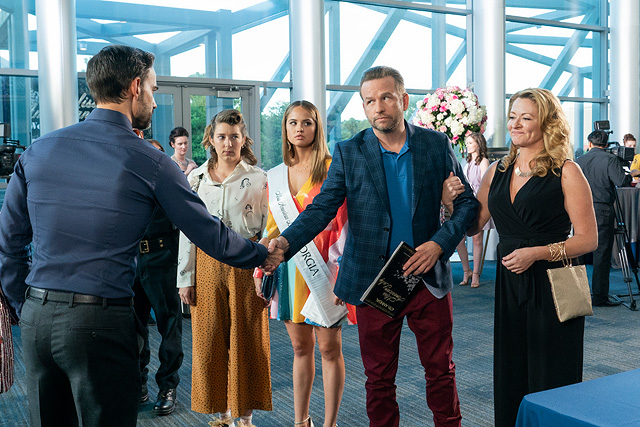 ADVERTISEMENT - CONTINUE READING BELOW
An obvious addition for the show, given her beauty-queen pedigree and her acting chops, the entire cast and crew were grateful for someone coming on set who was so familiar with the workings of the industry—and also calls one of the most beauty pageant-obsessed countries in the world home. "We knew that we had such a huge fan base in the Philippines and we wanted to kind of reach out and include somebody that people would resonate with," says showrunner Lauren Gussis.
Insatiable, which has toed the line between satire and political correctness, always strives to push the envelope. "We felt that having her would be a good way to show a woman of strength—somebody that Patty (Debby Ryan) would listen to. [Diaz] is beautiful and has such an amazingly strong presence," Gussis adds. Her's gravitas was unparalleled, and it brought with it a lot of weight to the show's second season, which is set to take a dark turn. "When someone like Gloria says to you, 'The crown will erase your past,' you believe her," she says.
ADVERTISEMENT - CONTINUE READING BELOW
Diaz's real-life experience with the crown also gave the people behind the show insight. "You win, and for that one year, you're young, you're Miss Universe, and everything begins and ends with you," she explains. "A year later, at the next pageant, you stand, you walk, you say your goodbye, and they crown the new girl. Just one second—one second, I tell you—after I put the crown on the new girl, somebody pushed me over and I almost fell! I was looking for my car to go home that night, and it was gone because it already belonged to the next girl. That's the way it is. You're on your own. And woe to you, 'di ba? Parang matatauhan ka talaga."
Fifty years after she won the crown, however, Diaz's career has only picked up speed and momentum. Scoring a guest role on a Netflix show at her age, even after having a whopping 172 movies under your belt, means you've got a bright career ahead of you yet. "You know, everybody in Manila retires at 60. But 60 is when you're at your prime. You're very sharp, you know all the ropes, and you're done with the kids."
ADVERTISEMENT - CONTINUE READING BELOW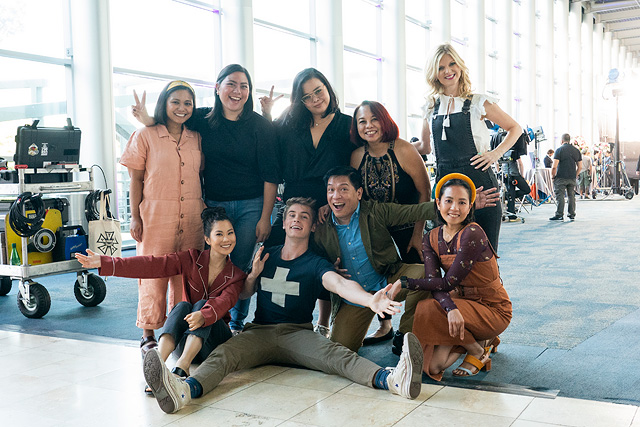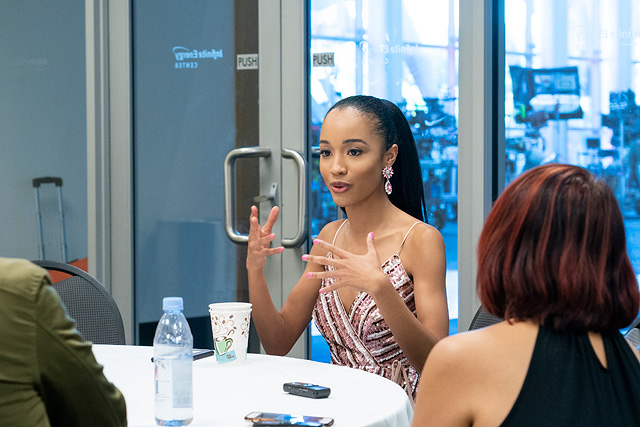 ADVERTISEMENT - CONTINUE READING BELOW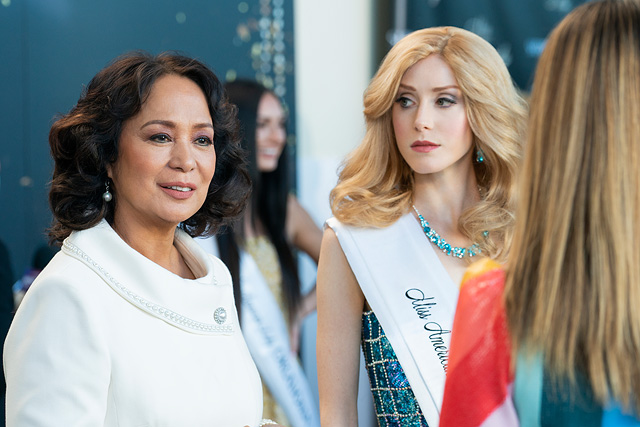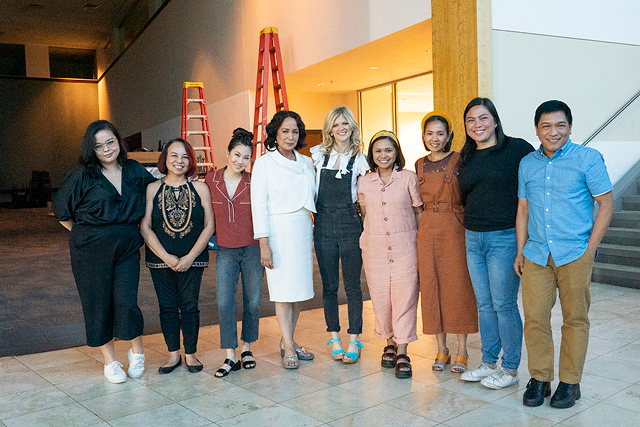 ADVERTISEMENT - CONTINUE READING BELOW
Perhaps if Insatiable's Patty had some of Diaz's advice in her back pocket, she wouldn't see her life go into such a drastic downward spiral. "Winning may change you a little bit, but you're still the same person. Everything may seem to be about being loved, admired by the public, and living your life in front of people… but it also gets you opportunities," she says. "What being a beauty queen has taught me, I always tell my daughters, too. Never be vain about yourself because there's always somebody better-looking right behind you," she says. "Because that's what beauty contests are all about, di ba?"
Recommended Videos
Load More Stories