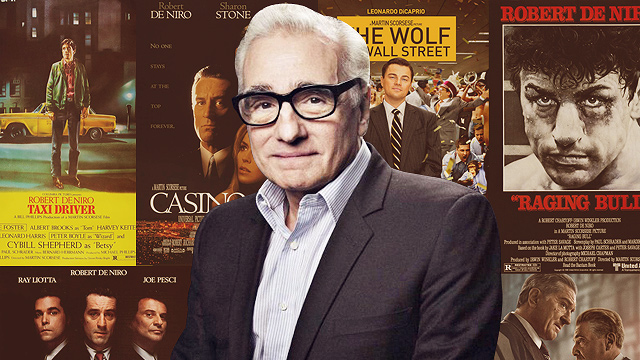 (SPOT.ph) Often when you hear the name Martin Scorsese, you would think of mobsters, gangsters, and New York City. You wouldn't be wrong; those are synonymous to Scorsese's oeuvre. But it would be a disservice to the master director to think that's all he does. Yes, his latest film, The Irishman, coming to Netflix on November 27, revolves around the Mafia, the breadth of his filmography over his six-decade career shows just how versatile a director he is. Not only has he directed numerous documentaries, he's also done family adventure films, television dramas, heavy family dramas, and historical epics—he's even dabbled in horror and dark comedy.
Scorsese has been in the news recently because of his, let's just say, controversial comments about the massive Marvel Cinematic Universe. Whether you agree with him not, it's hard to argue that Scorsese hasn't been a champion of cinema throughout his career. To narrow down his gigantic filmography to just 10 essential films does not give justice the work Scorsese has done for cinema, but this is a way to see just how much impact he has had on the industry throughout the last 60 years, and just how unique a director Scorsese is.
ADVERTISEMENT - CONTINUE READING BELOW
We've listed down the top 10 Martin Scorsese films you shouldn't miss:
10. The Aviator (2004)
Having something for film lovers and aviation-industry fans alike, The Aviator tells the story of Howard Hughes, film producer, business magnate, and an influential figure in aviation. Leonardo DiCaprio, in one of his many collaborations with Scorsese, stars as the troubled Hughes, who suffers from obsessive-compulsive disorder. Scorsese loves playing with different types of technology in film (de-aging/CGI in The Irishman is a recent example), and Aviator is no different, replicating film techniques from the period, giving this film a distinctive look. Beautiful production design, excellent direction, and a magnificent cast led by DiCaprio and Cate Blanchett in her Oscar-winning performance as Katharine Hepburn make up one of Scorsese's best character studies.
9. Hugo (2011)
Based on Brian Selznick's The Invention of Hugo Cabret, this was Scorsese's first (and so far only) attempt at a family film, and he nails it while putting his masterful spin on it. Hugo is about a boy (Asa Butterfield) who lives in a Paris train station in the 1930s, where he meets French film director Georges Méliès (Ben Kingsley), a real-life director who paved the way for special effects in early silent films. Scorsese's love for film is on full display as it recreates some of Méliès' work, while also paying homage with new technology as Scorsese ventures into 3D. Hugo was the first time he ever dabbled in 3D technology, and he made use of it perfectly, from allowing a fuller look into the setting, or even into the characters. Hugo may not be one of Scorsese's deepest films—and probably the biggest departure from his usual, but it's one of his most technically dazzling, successfully perfecting a craft on his first try.
8. Casino (1995)
Starring Robert De Niro (one of Scorsese's regulars), Joe Pesci (another Scorsese regular), and Sharon Stone, Casino tells the story of Sam "Ace" Rothstein (de Niro), a gambling expert hired by a casino to oversee their day-to-day operations. The film follows his operation of the casino as Las Vegas continues to change, his relationship with former prostitute Ginger (Stone) and childhood friend-turned-mob enforcer Nicky (Pesci). Scorsese transplants his favorite New York setting to Vegas, adding neon lights to a film that he could do in his sleep. That is a compliment, as this is clean, assured, mature work from Scorsese with incredible performances from its cast. Yes, it's similar to his other films, but it's still a masterful part of Scorsese's filmography.
7. Mean Streets (1973)
Though not exactly his debut, Scorsese really made his mark on the industry with 1973's Mean Streets, starring Harvey Keitel and frequent collaborator Robert De Niro. Focusing on his own experiences growing up in New York City, Mean Streets is about a young Italian-American Catholic man named Charlie (Keitel) and his irresponsible younger friend (de Niro) who finds himself in trouble with loan sharks. Charlie also works for his uncle, a loan shark himself, usually as a debt collector. What follows is a man's struggle between his religion and his job, having a life with the people he loves versus being indebted to the family business. Mean Streets can be seen as the start of Scorsese as he continues to be today, making it essential viewing for any Scorsese fan.
ADVERTISEMENT - CONTINUE READING BELOW
6. The Wolf of Wall Street (2013)
Scorsese doesn't always dip into black comedy, but when he does, it's always a gift. In 2013's The Wolf of Wall Street, Scorsese tells the story of Jordan Belfort, a corrupt stockbroker who rose and fell on Wall Street. It's a rambunctious and wild film that oozes and embraces excess. The film follows Belfort's rise as a stockbroker, and the tales of debauchery that end up with the FBI chasing him. Leonardo DiCaprio gives a hilarious comedic performance in a film that is non-stop funny. Rarely do we get to see Scorsese let loose so much, making for a wildly memorable film which featured Jonah Hill doing some nasty things by a pool, and also introduced a lot of the world to one of today's biggest stars, Margot Robbie. The Wolf of Wall Street is a bit of a mess, but it's so enchantingly disturbing, it's hard to look away.
ADVERTISEMENT - CONTINUE READING BELOW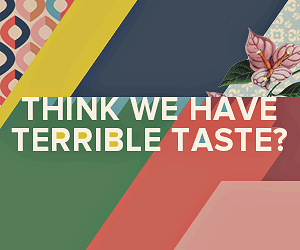 5. The King of Comedy (1982)
The King of Comedy has recently made a comeback to the headlines due to its influence on 2019's Joker; director Todd Phillips counts the Scorsese film as one of his main inspirations. Dealing with fame, media, and celebrity years and years before social media was even a thing, The King of Comedy is about Rupert Pupkin (Robert De Niro, who else) as an aspiring stand-up comedian with mental health issues. Pupkin obsesses over a late-night TV host Jerry Langford (Jerry Lewis) and dreams of telling his stand-up on Langford's show (yes, the Joker similarities continue). This leads to Rupert kidnapping Langford as he attempts to make his dreams come true. It's another dark comedy in Scorsese's body of work, one that really reflected terribly on society at the time, and even more so years later. While unpopular when it first came out, The King of Comedy has been reevaluated and grown in status over the years, rightfully so as one of Scorsese's more challenging films.
ADVERTISEMENT - CONTINUE READING BELOW
4. The Departed (2006)
Having been nominated for Best Director at the Oscars five times prior, Scorsese came into the 79th Oscars as an overdue favorite. It was that night that The Departed finally brought Scorsese Oscar glory. The Oscars aren't the be-all, end-all, but it's a thrill to see a celebrated director who had been working for decades in the industry and churning out classic after classic finally pick up a major industry honor. The Departed is an American remake of the Hong Kong film Infernal Affairs, moving the plot from Hong Kong to Massachusetts, U.S. This complex, twist-filled, and explosive film about the mob and the police both putting in moles in each other's company continues to be one of Scorsese's most engrossing and entertaining films, with one of his most star-studded cast that includes Leonardo DiCaprio, Matt Damon, Jack Nicholson, Mark Wahlberg, Martin Sheen, and Alec Baldwin.
ADVERTISEMENT - CONTINUE READING BELOW
3. Taxi Driver (1976) 
Bleak, seedy, gritty, and disturbing, Taxi Driver is one of Scorsese's darkest movies. Post-Vietnam War America was a troubled time, and Scorsese puts it to full use as the setting for this film about a lonely and depressed U.S. Marine veteran named Travis (Robert De Niro, of course) who lives alone in New York City. A maddening descent into insanity follows as Travis obsesses over a campaign volunteer (Cybill Shepherd) and plots to assassinate her boss, a presidential candidate, and a pimp (Harvey Keitel) who he sees assaulting his prostitute (infamously played by a 12-year old Jodie Foster). It's a violent and cold-hearted film that really echoed a turbulent time in America. Taxi Driver was awarded the prestigious Palme d'Or at the Cannes Film Festival, nominated for four Oscars, and considered not only one of Scorsese's best, but one of the best films of all time.
ADVERTISEMENT - CONTINUE READING BELOW
2. Raging Bull (1980)
Scorsese's 1980 boxing epic Raging Bull stands among one of Scorsese's best. Starring—you guessed it—Robert De Niro in an Oscar-winning role, Raging Bull is a sports biopic about boxer Jake LaMotta and how his determination and fight in the ring grew into obsession and rage out of the ring, causing him to destroy his relationships with his family, especially with his wife (Cathy Moriarty) and his brother Joey (Joe Pesci, in his first Scorsese collaboration). Shot beautifully in black and white, Scorsese actually doubted if this film would be any good, but working his magic with a team that's become synonymous to Scorsese's name, including de Niro and editor Thelma Schoonmaker (who also won an Oscar for her work in this film), made for an absolute classic.
1. Goodfellas (1990)
While Scorsese has explored different genres, and has shown how his talents and genius work in many different settings, it really is the crime film world that seems to be his forte. Goodfellas is Scorsese fine-tuning and perfecting his style, craft, and skill at working with gangster and mob storylines, telling the story of mob associate Henry Hill, and chronicling his troubled life from 1955 to 1980. Reading like Scorsese hits, Goodfellas stars none other than Robert De Niro and Joe Pesci, is about Italian-Americans, set in New York, about a gangster boss' rise and fall, and is edited by the great Thelma Schoonmaker. This is the epitome of Martin Scorsese's work, and it perfectly encapsulates why Scorsese is one of the very best to ever set foot behind the camera.
ADVERTISEMENT - CONTINUE READING BELOW
Share this story with your friends!
---
Help us make Spot.ph better!
Take the short survey
More Videos You Can Watch
Load More Stories