(SPOT.ph) Relationships can get very complicated, but add social media, dating culture, and technology into the mix and you've got yourself a mess. Admittedly, navigating the highs and lows of romance are not easy, and love can often drive even the most sensible people do crazy things, which sometimes border on harmful and destructive. Netflix series You gets into the mind of Joe Goldberg, an average Joe, if you will, and explores his...disturbing thoughts on love. We got the chance to talk to You actor Penn Badgley to discuss season two of the show, and how he slips into the role a second time around.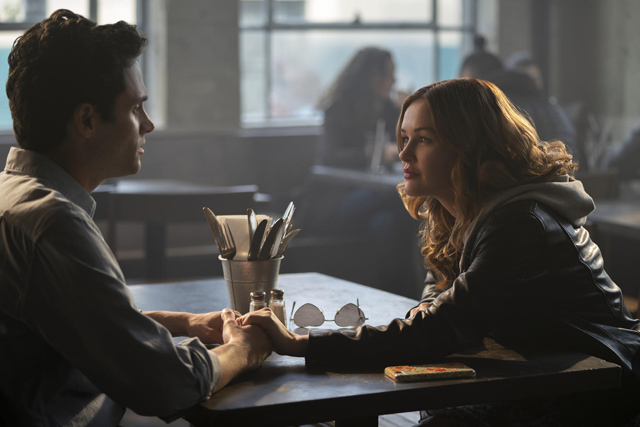 After 10 episodes in Season 1, Badgley is back to reprise his role. The guy's not the easiest character to play—he teeters between likeable and sweet, and problematic and cruel—but it's not something Badgley has to overthink. The actor likens it to pain: "You know, the more you live with any kind of pain, the more you're able to interpret it."
ADVERTISEMENT - CONTINUE READING BELOW
With all Joe had to go through in Season 1, it does make viewers, and Badgley himself, question what more You can bring out of the bookstore worker. Badgley considered "finding new dimensions of a character who felt like had pretty much exhausted me by the end of the first season" to be his biggest challenge while filming for Season 2.
But while Badgley encountered this problem early on, he is quick to say that there's a side to Joe that viewers haven't seen yet, and it's an interesting development that fans can look forward to. "I think Love (played by Victoria Pedretti) is a substantially different character than we've seen in the show so far. And she helps us to see a different side of Joe."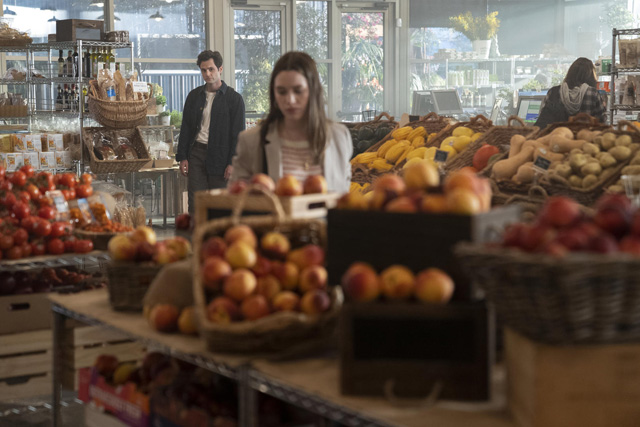 And Joe, at his very core, is appealing and attractive, and this has garnered adoration from fans, and Badgley's well-aware that this could be problematic. "To be fair, I'm playing him in a really charming way. Everything he's saying is true, he doesn't think he's bad," he muses.
ADVERTISEMENT - CONTINUE READING BELOW
Recommended Videos
Given the topic and themes of You, there's been serious conversation about the type of character Joe is, and if this, in any way, accepts or normalizes potentially harmful behavior in relationships. Despite this weight, Badgley draws the line between reality and fiction, and holds a firm stand on what the story, and his character, is supposed to do and be: "We're not trying to understand the mind of serial killers better. I think we're trying to understand the mind of the collective, and why we like stories like this so much."
"You know, I don't think this is a clinical portrayal of a real human. I think this is more like a mirror for us. It shows a social experiment, and a conversation," he expresses. With the portrayal of love and relationships in media in this day and age, Badgley thinks it's something people need to see and be aware of, and at the same time talk about.
Badgley acknowledges that Joe presents several sides of himself to people, much like how people are in real life. And while Joe might just seem like a fictional character on show that streams on a global platform, he also represents contempt and sympathy—two opposing qualities that exist simultaneously in people. "We're all a lot of things. We all struggle with contempt. I mean, we don't live in a perfectly just world. I think we're all compassionate people struggling with with fear and anger and sadness," he lists down.
"I think that's the human experience. We're struggling with really deep, complex things. And so we'll be standing when we see a portrayal of someone who can conjure up these two very powerful, same feelings," he says. Both contempt and sympathy can co-exist within a person, and Joe, too, possesses both (just at the very opposite ends of the spectrum). It makes the viewer question their support or their hatred for a character and "I think any good story does that," he sums up. So while playing Joe makes him stretch a viewer's disbelief and possibly even toy with emotions, these are all decisions made to enrich the story in the most logical way.
ADVERTISEMENT - CONTINUE READING BELOW
The second season will drop on December 26, but without spoiling too much, Badgley briefly explains what's so different about it—for the first time, Joe's not spending his time going after someone, because he meets a girl who can match his energy. "Joe had to chase Beck in a way that made a lot of sense to Joe because he's a predator. That continues to really destabilize the show in new ways," he shares.
Badgley calls Joe a predator, and he is very aware of his character's flaws. When asked if he defends or justifies all of Joe's more...questionable behavior, the answer comes quick: "No! That would be morally irresponsible!" So yes, Badgley agrees that he doesn't exactly play the most upright character, and he would like to tone down Joe's more violent tendencies. "And then what? No one would watch," he jokes.
Much like Badgley, we can't say a lot about Season 2, but the next 10 episodes will test Joe's character, and expose sides of him previously unexplored in the first season.
You Season 2 streams on Netflix on December 26.
Your guide to thriving in
this
strange new world.
Share this story with your friends!
---
Help us make Spot.ph better!
Take the short survey
Load More Stories