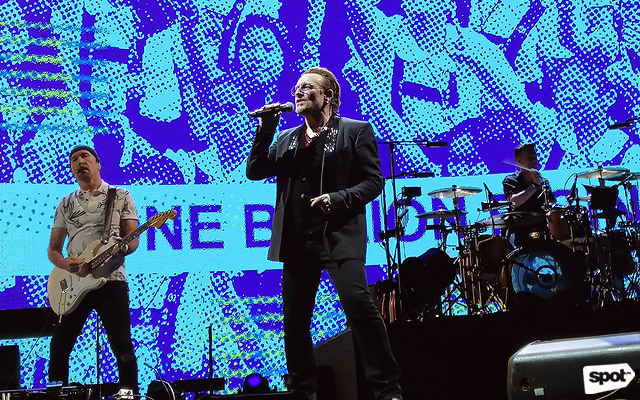 (SPOT.ph) Transcendence. That was the word Bono used. No other word could have described the age-defying, musical genre-leaping intensity of the near-personal engagement that U2 brought to the massive crowd that had waited all their lives to ride U2's wings to their stratospheric ceiling. "Raise us! . . .Take us to church!," Bono said. And we did. We raised them all, right through the roof. It was hard to get back down. U2 exhorts that the goal is Elevation. It was met.
ADVERTISEMENT - CONTINUE READING BELOW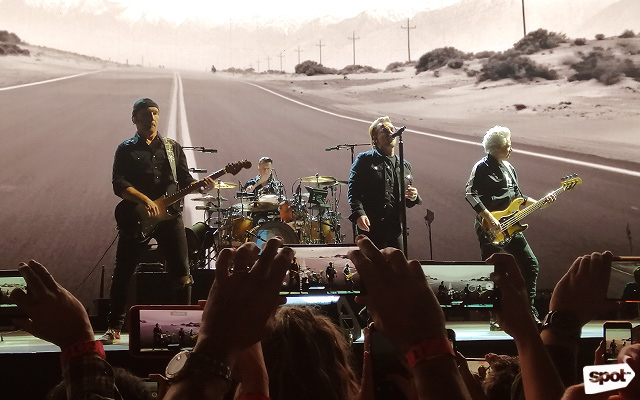 The Joshua Tree, one of the greatest rock albums of all time, was at long last finally performed live by what a writer in Rolling Stone has described as the last greatest rock band left on Earth, in the Philippines, a country that knew them well probably way before any other Asian country did, and generously sprinkled with the glitter of earlier hits our hoarse voices knew as teenagers and some, too, of songs that came after, if only to ease us back into present reality lest we fail to find our way home.
The event was a reunion of a generation that had lived through those timeless songs—an aging group that is coming to terms with its successes and failures. One that deserved to be heard once more, even in song. We also wanted the next generation to appreciate what heartfelt music and artistry is about, and appreciate what a truly great rock band is. Appreciation of art knows no age.
It was therefore also an initiation to the young. My son, Diego, 16, now says he has to download all those U2 songs. Transcendence. It was a shared dream to witness a U2 concert, and many came with their children who now have an experience forever etched into their memory.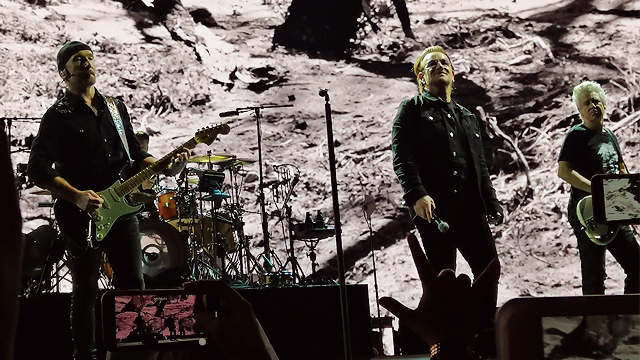 ADVERTISEMENT - CONTINUE READING BELOW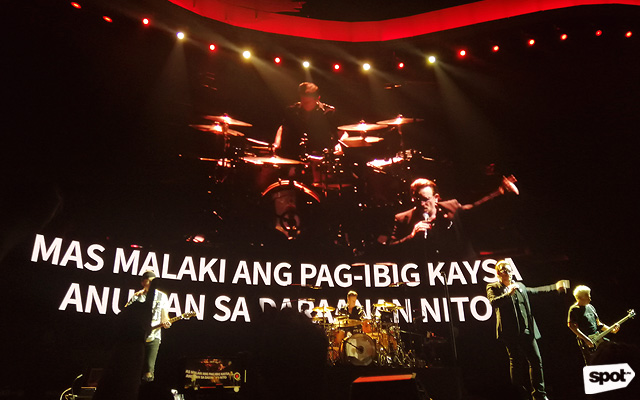 The Joshua Tree is an ode to human conditions that philosophers throughout the ages have tried to address. It has seen us through the many stages of our lives— through love and conflict, pain and joy—and will be claimed by humanity as one of its artistic treasures long after our time. We knew that when we spent most of the time not seated, but standing, to witness a higher level of song. We would not be denied.
ADVERTISEMENT - CONTINUE READING BELOW
The message of The Joshua Tree is as timeless as the beauty of its songs which as grouped, forms an album that belongs to no particular music genre. There are the quiet, yet powerfully rendered songs, such as "Running to Stand Still" whose words have moved countless troubled souls. "Bullet the Blue Sky" and "Exit," on the other hand, bear weight that is matched by the heavy and nearly oppressive riffs of The Edge whose artistry expresses human conditions by rendering in music what painters such as Picasso and Munch convey in "Guernica" and "The Scream." The rhythmic low droning of Adam Clayton's four heavy strings keeps perfect time with Larry Mullen Jr.'s military-style drumming and occasionally muffled ones that bring soft tension and subtle crescendo.
But let's just call it "rock music," because it does rock. Every song in the album is endowed with its own soul, and we were witness to it, live. Towards the end, Bono's acoustic rendition of "Every Breaking Wave" was one of the most beautifully performed songs I had ever heard. His tank is not about to run out, thankfully.
ADVERTISEMENT - CONTINUE READING BELOW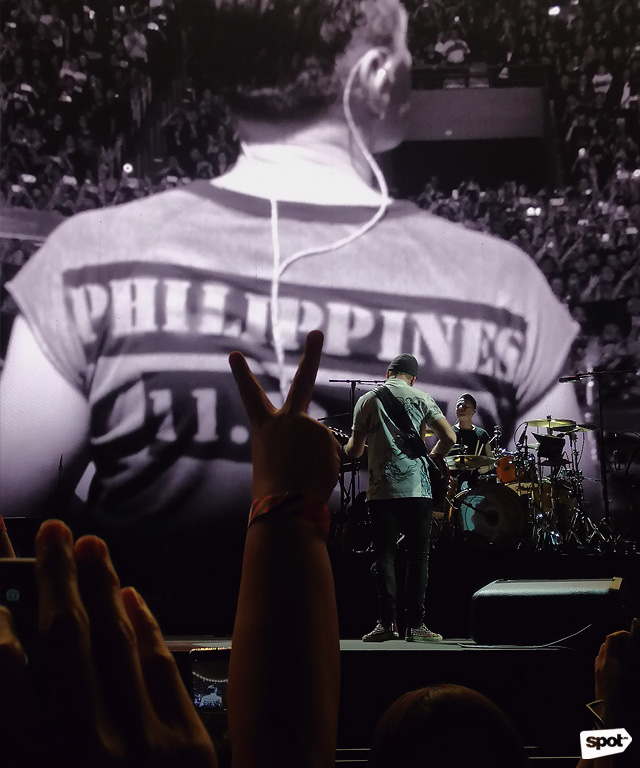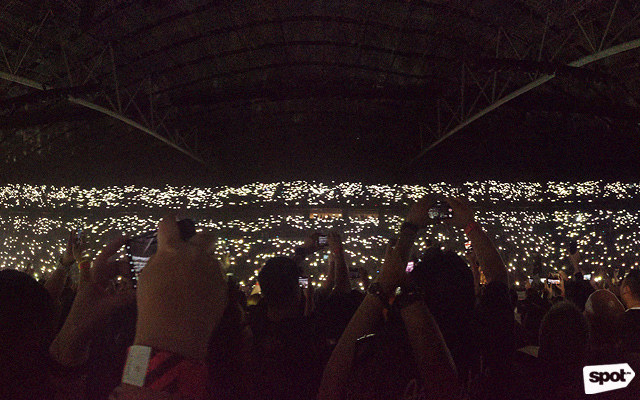 ADVERTISEMENT - CONTINUE READING BELOW
U2 has moved millions, and continue to do so. Some could not contain themselves, and bawled. A man beside me, who appeared to be of the quiet sort, quickly lost himself as soon as Sunday was bloodied. Others wept. Transcendental catharsis. Art, after all, is nothing if it does not shake, upset, disturb, provoke, rouse, or uplift. To many who descended upon the Philippine Arena last night, it was all these. The lads, overwhelmed by the response, thanked us for such a welcome. "Look at you!" Bono exclaimed. We thank them back. We've waited for you, and you finally came. And yes, Bono, you really should have been here every year.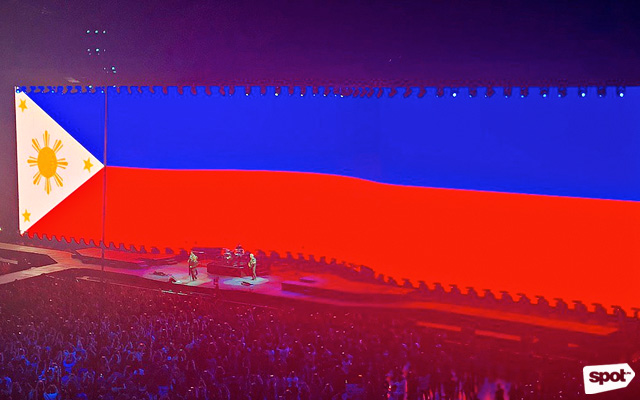 ADVERTISEMENT - CONTINUE READING BELOW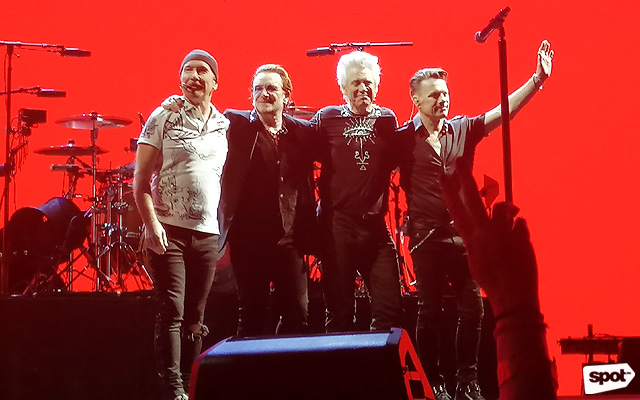 The band's message resonates deeply, and is immense enough to spill over real lives as their artistic gift matches the generosity of their spirit. Through the many ugly things I have seen and the world-weariness that occasionally besets me, I sometimes wonder whether the world deserves U2. Perhaps the world needs them.
ADVERTISEMENT - CONTINUE READING BELOW
Martin Pison is a sporadic musician, occasional sportsman, and a lawyer too. He first became a fan of U2 when he was in high school in the '80s.
Share this story with your friends!
---
Help us make Spot.ph better!
Take the short survey
More Videos You Can Watch
Load More Stories