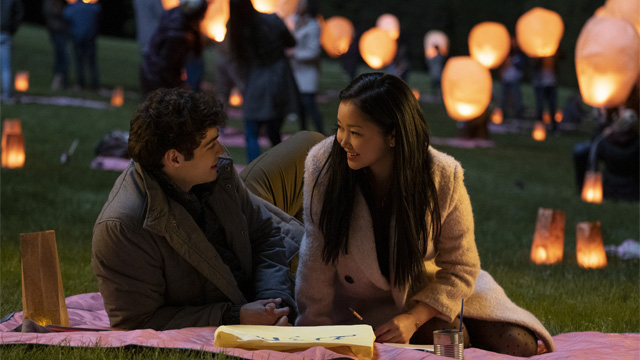 (SPOT.ph) Unless you've been living under a rock, you would have been privy to the fact that Lana Condor and Noah Centineo were supposed to be in Manila this February. The two were slated to host a fan event celebrating the release of To All the Boys: P.S. I Still Love You, the sequel to Netflix's most-viewed and rewatched original movie of 2018, To All the Boys I've Loved Before. Unfortunately, in light of the global coronavirus outbreak, Netflix decided to cancel it 10 days before the event.
ADVERTISEMENT - CONTINUE READING BELOW
To make up for the heartbreaking news, Netflix granted SPOT.ph the next best thing: an opportunity to chat with the two stars via video conference and dish about the highly anticipated second installment, which dropped on the streaming platform on February 12. (If you haven't seen it, be warned: The rest of this article contains spoilers.)
Based on Jenny Han's New York Times best-selling young-adult romance novel, To All the Boys: P.S. I Still Love You picks up with shy girl Lara Jean Covey (Condor) navigating her first real relationship with Peter Kavinsky (Centineo), one of the five recipients of her secret love letters. Centineo shares, "Their dynamic absolutely shifts [when they become a real couple]. They got to settle more and get to know each other in a deeper way. Over the course of the film, they go from never wanting to break each other's hearts and remain in the honeymoon phase to actually growing beyond that and facing problems together. Overcoming those problems even to the point of heartbreak."
Condor adds, "They feel more comfortable with each other, but of course, they're changing because of conflict and whatnot. I'm happy that their dynamic does change a little bit because it's means that they're working through their stuff and they're learning from their mistakes."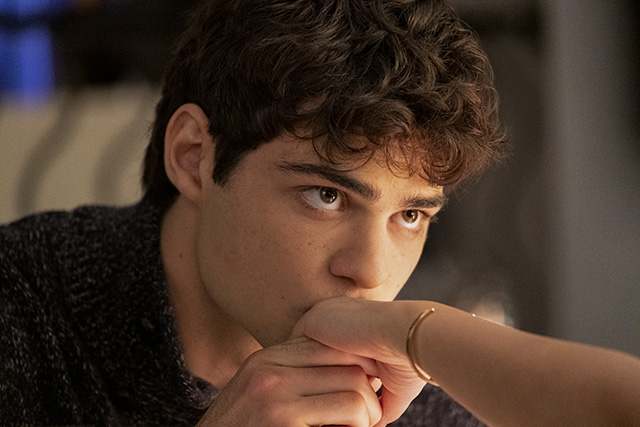 ADVERTISEMENT - CONTINUE READING BELOW
The two actors got the opportunity to play lovey-dovey sweethearts in enjoyable settings: getting dolled up and having dinner at a fancy Italian restaurant, sending lantern wishes up into the sky on an open field, and going on crazy rides at a carnival. Condor and Centineo unanimously agree they had a blast filming the fair scenes, with Condor explaining, "It was the best because the production rented out a whole carnival, so it was literally just us [in it]. And the way that we shot that was so fun because our director [Michael Fimognari] was like, 'Okay, guys, just run around the fair and we'll just follow you as you hang out.'"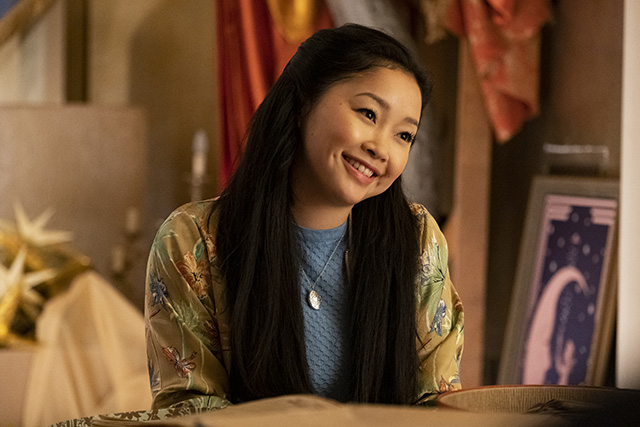 ADVERTISEMENT - CONTINUE READING BELOW
To All the Boys: P.S. I Still Love You doesn't just delve into romanticized moments, but also deals with petty misunderstandings and conflicting feelings. Even the topic of having sex for the first time is tastefully handled in the movie, but in reality, the actors had a difficult time filming it because of one main reason: Centineo's upset stomach. "We were sitting there [in the Jeep] on an empty street, in the middle of the night. Everything's dead quiet. In the middle of a line, my stomach's like, 'Raaaaaawr.' It didn't stop. It just kept going. We were all trying to hold it together, trying not to laugh. But the truth is, something was served that night that [didn't sit well with me]," Centineo admits.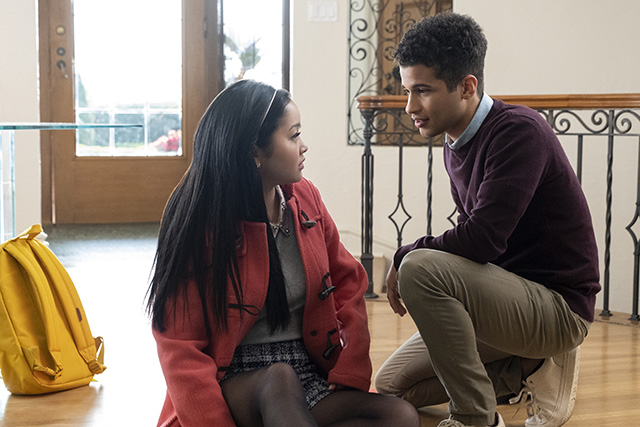 ADVERTISEMENT - CONTINUE READING BELOW
Aside from going through the highs and lows of being a couple, a new challenge is presented to Lara Jean in the form of John Ambrose McClaren (played by Jordan Fisher)—another guy from her past who just gets Lara Jean without even trying. Centineo teasingly describes John Ambrose as "a homewrecker," but takes it back immediately, saying, "He didn't know. It wasn't his fault."
On the subject of making a choice between Peter and John Ambrose, Condor says, "I'm so, so happy [Lara Jean got to make one]. I think that's the whole point—to make decisions that are hard for yourself and right for your own heart. I'm personally very happy that she ended up with Peter Kavinsky because I think Peter just excites her. He's someone that pushes her out of her comfort zone in a way that she really needs if she wants to grow."
ADVERTISEMENT - CONTINUE READING BELOW
Though the release date for the third installment, Always and Forever, Lara Jean, hasn't been announced yet, Condor and Centineo excitedly drop hints about it. Centineo teases, "The third film was fun. I feel like there's a lot more meat in the third film… If you think that there's a struggle in the second film, just wait!"
Condor makes a promise that will keep LJ+PK fans happy till the last installment is out: "I can promise you that if you are a fan of Lara Jean and Peter's relationship, you will quite nearly have a heart attack because they are very cute together in the third."
To All the Boys: P.S. I Still Love You is now streaming on Netflix. Photos courtesy of Netflix.
Your guide to thriving in
this
strange new world.
Share this story with your friends!
---
Help us make Spot.ph better!
Take the short survey
More Videos You Can Watch
Load More Stories