10 Things We Can't Wait to See in Disney's Enchanted Sequel
Fingers crossed we'll see Giselle again!
(SPOT.ph) Once upon a time, you probably opened up a book and read the exact same intro. Jokes aside, fairy tales make up a big part of anyone's childhood, be it in storybooks, TV shows, or movies both animated and live-action. In 2007, Disney released Enchanted, which follows fairytale animated lady Giselle, who somehow mysteriously ends up in the modern world as a real woman. The movie's an homage and a self-parody to Disney's collection of feature films, and its fresh take on happily-ever-afters had viewers laughing and singing along.
It comes as no surprise then that a lot of folks have been wanting a sequel to the beloved film. Actress Amy Adams, who plays Giselle, said she's game for it, and James Marsden, who plays the valiant Prince Edward, wished it would happen sooner. After all, the older he gets, the harder it will be to pull of swordfights atop buses. On March 5, director Adam Shankman revealed that he was working on a sequel to the 2007 film titled Disenchanted (and a sequel to Hocus Pocus!). Although most of it is still under wraps, it doesn't hurt to imagine what the sequel would be like.
ADVERTISEMENT - CONTINUE READING BELOW
These are the 10 things we're hoping to see in the Enchanted sequel:
The original cast.
Admittedly, it just wouldn't feel the same without the OG cast returning to reprise their roles. In our minds, Adams will always be Giselle, Marsden will always be Prince Edward, and Patrick Dempsey will always be lawyer Robert Philip. Disney's tight-lipped on casting, but two out of three actors have said they wanted to play their roles again, so our fingers are crossed they'll be back.
A song number.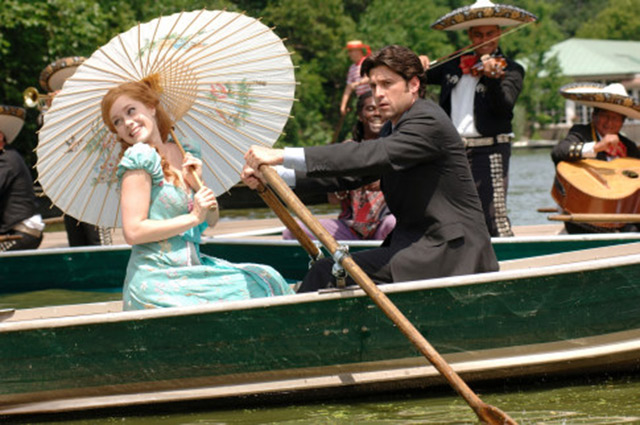 CONTINUE READING BELOW
Recommended Videos
It just isn't a fairy-tale film without at least one elaborate song and dance number. In real life, do people at a random pedestrian crossing know the made-up song you're singing? No. Do we want it to happen anyway with choreographed moves and coordinated costumes to match? Yes.
Mixing animated scenes and live-action ones.
The OG was known for combining animation and scenes shot on camera, and it added a fun take on the usual fairy-tale story. With how technology progressed in the last 13 years, we're hoping to see what exciting things the cast and crew can come up with when it comes to blending the two different media of storytelling.
ADVERTISEMENT - CONTINUE READING BELOW
An exhilarating sword fight.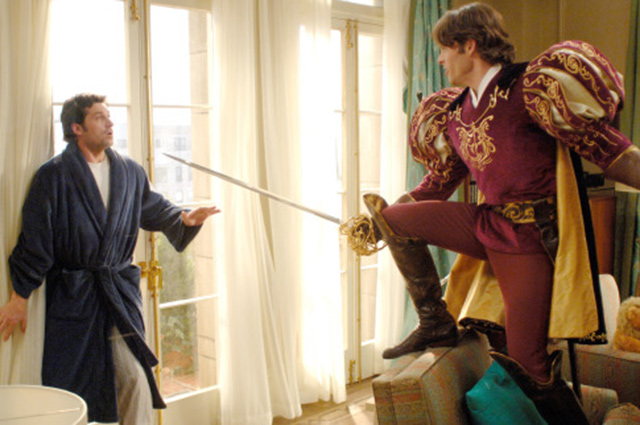 We have to give Marsden extra points for executing that heart-stopping sword fight in the first film. Prince Edward is just so extra in the best ways, and we're hoping that we get to see him in action again. Okay, maybe it doesn't have to be Prince Edward strictly, but we're still rooting for that choreographed fight sequence!
Giselle and Robert happily together.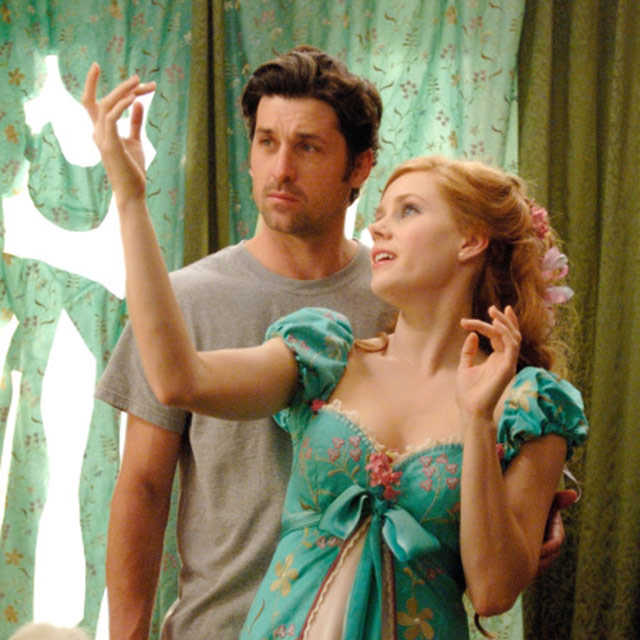 ADVERTISEMENT - CONTINUE READING BELOW
It's been 13 years, so no, this doesn't count as a spoiler anymore. Giselle decided to stay in the real world with Robert instead of pursuing the traditional happily ever after with Prince Edward in Andalasia, and it might be the best decision she ever made. It would be a crime not to show where and how they are after all these years!
Prince Edward and Nancy getting their happily ever after, too.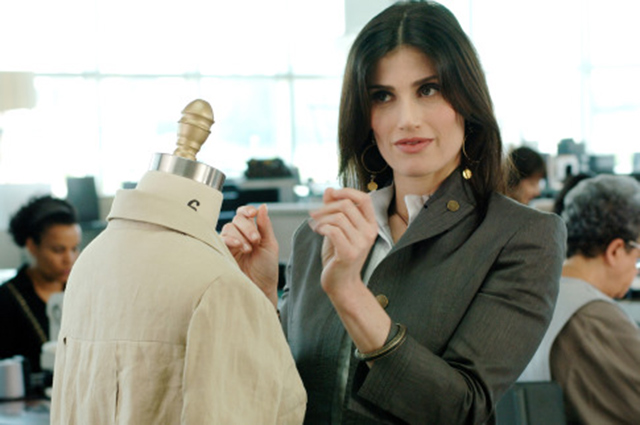 Speaking of happy endings, Robert's girlfriend Nancy (Idina Menzel) took Prince Edward's hand as he led the way to Andalasia. The pair are just as cute and endearing, so we'd like to see their version of a happily ever after, too. Besides, Menzel has to sing at least one song!
Morgan all grown up.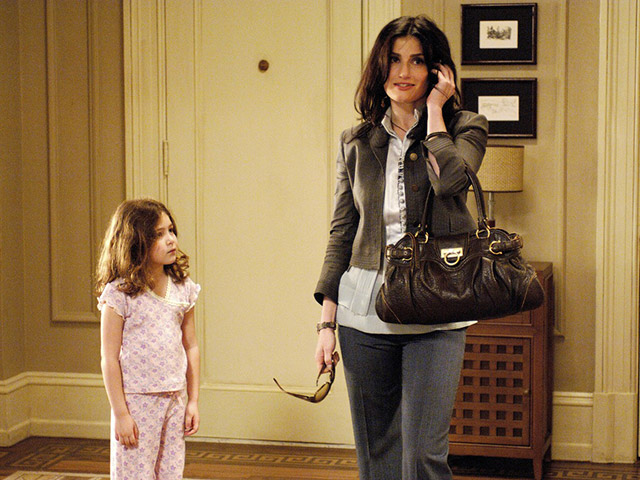 ADVERTISEMENT - CONTINUE READING BELOW
Behold, the reason Robert and Giselle even ended up together. Little Morgan (played by Rachel Covey) was all sorts of cheeky and lovable in the first film and her child-like wonder and optimism did not go unnoticed. She'll be an adult in the sequel, and we're interested to see how she's faring in the real world of adulthood.
Giselle's mastery of the real world.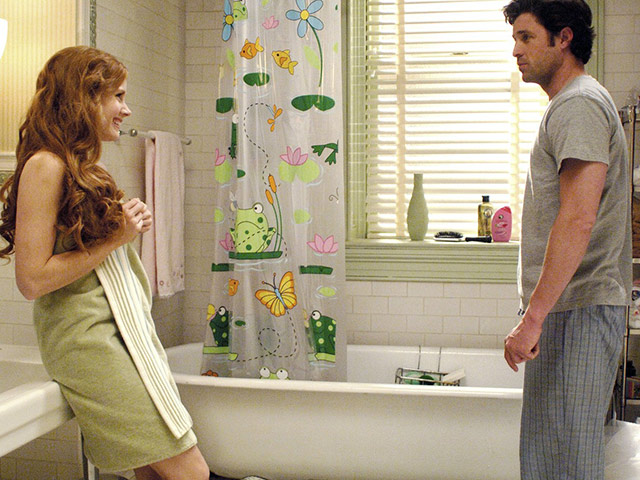 Giselle didn't quite understand how the real world worked in Enchanted, but here's to hoping she has it all figured out after all these years. While we are expecting her to know how to what a bathtub is, we won't mind her confusion over operating the latest high-tech gadget.
A visit to Andalasia.
Most of the events in Enchanted took place in the real world and it only seems right to take a short trip to the kingdom of Andalasia. Aside from finally getting to see the wonders of the fictional place, it also means a new adventure, and seeing how Prince Edward and Nancy are.
ADVERTISEMENT - CONTINUE READING BELOW
A serious life lesson.
We like to think it won't be called Disenchanted for nothing. The real world isn't rich with happy endings, and though we root for all the characters, a little character development is in order. What if happily ever after is not that simple, and what if the machinations of the real world make simple joys all too complicated? It's a tad heavy, but we won't say no.
Share this story with your friends!
---
Help us make Spot.ph better!
Take the short survey
Load More Stories