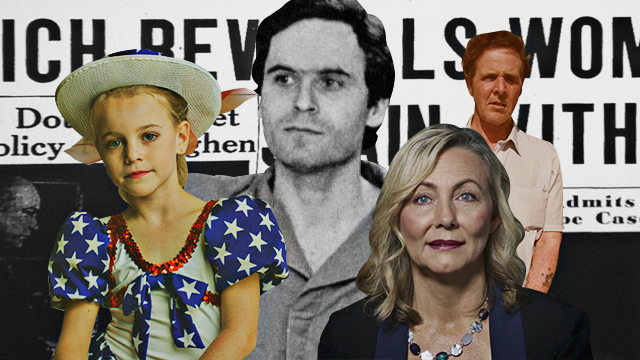 (SPOT.ph) Reading up on an unsolved crime may send shivers down your spine, but it undeniably piques your curiosity and before you know it, you've got 12 tabs open all about that one particular case. Congratulations, you've fallen down the true-crime rabbit hole. There are plenty of cold cases with fascinating stories whose twists and turns you can follow through riveting documentaries. Looking to put your detective hat on? These true-crime titles delve deep into murders, disappearances, false confessions, and more. 
ADVERTISEMENT - CONTINUE READING BELOW
Also read:
10 True-Crime Documentaries That Will Get You Hooked
Where to Watch and Stream Grace Millane Documentary

These true-crime documentaries on Netflix will have you hooked:
Killer Inside: The Mind of Aaron Hernandez
New England Patriots player Aaron Josef Hernandez was building up a successful career as tight end, but everything changed when he was tried and charged for the murder of Odin Lloyd, a linebacker for the Boston Bandits. Using interviews with journalists, teammates, and family, the three-part documentary dissects the promising athlete's descent into crime and then prison, and what happened afterward.
The Confession Killer
Serial killer Henry Lee Lucas was put behind bars for good after being charged with 11 counts of murder. But here's the strange part: prior to being sentenced to life in prison, Lucas confessed to hundreds of murders he didn't actually commit. His cooperation gained him special treatment and favors, but would also later expose one of the greatest flaws in the American criminal justice system.
Don't F**k With Cats: Hunting an Internet Killer
Animal abuser Luka Magnotta sparked outrage on the Internet after uploading a video of him torturing cats. This documentary shows how, with enough brainpower, countless people from all over the globe were able to track him down. They warn police that he may move on to abusing humans next, and while they hope they're wrong, they couldn't be more right.
The Keepers
This seven-episode docu-series starts as an investigation into Sister Cathy Cesnik's mysterious murder, and eventually goes deeper into the corrupt underbelly of the Catholic Church. Some of the nun's former students go as far as to claim that authorities are purposely keeping her murder unsolved due to her knowledge of the sexual abuse going on at the school where she taught.
Strong Island
African-American director Yance Ford examines how his murdered brother, William Ford Jr., never got the justice he deserved due to racial bias in America's justice system. The critically acclaimed film made its premiere at the 2017 Sundance Film Festival and received Oscar and Emmy nominations.
ADVERTISEMENT - CONTINUE READING BELOW
Casting JonBenet
You may have heard of child beauty queen JonBenet Ramsey, as her murder in 1996 has given rise to plenty of speculation. Unlike other documentaries that solely investigate the case, Casting JonBenet shows the casting process for the re-enactments in the film, and asks the actors for their own thoughts on the murder. More than laying the facts down, the documentary also observes how the unsolved murder has become a pop-culture fixation.
The Confession Tapes
Several people help uncover a crime, and The Confession Tapes explores how the U.S. criminal justice system's different processes and departments put people behind bars, or set them free. Crimes are pulled apart in this series, which features experts on false confessions, psychology, criminal law, and yes—testimony from the criminals themselves. If you want to know how crimes are planned out (or how easily they can fail), this series is for you.
ADVERTISEMENT - CONTINUE READING BELOW
Abducted In Plain Sight
Friendly neighbors are always welcome—but not when they kidnap your daughter. In the 1970s, 12-year-old Jan Broberg is kidnapped and brainwashed by close family friend Robert Berchtold. The film is told from the perspective of the Broberg family, and implores viewers to question who they truly trust.
The Disappearance of Madeleine McCann
The disappearance of three-year-old Madeleine McCann in May 2007 at a resort in Portugal is considered to be the most heavily reported missing-person case in modern history, and it remains unsolved to this day. The film is a re-enactment of the events and unfolds media coverage, reports, and the investigation of the case.
Confessions with a Killer: The Ted Bundy Tapes
This list wouldn't be complete without Ted Bundy. Even folks who aren't into the genre have heard of and seen the handsome and charismatic serial killer (yes, he's been played by High School Musical actor Zac Efron). This four-part series, narrated by some of the women who survived, features never-before-seen footage and unravels all 30 of his murders. 
ADVERTISEMENT - CONTINUE READING BELOW
Your guide to thriving in
this
strange new world.
Share this story with your friends!
---
Help us make Spot.ph better!
Take the short survey
More Videos You Can Watch
Load More Stories