(SPOT.ph) You probably know Chris Hemsworth best from his recurring role as Asgardian demigod Thor in the Marvel Cinematic Universe. We're sure you miss the Australian actor rocking long blonde locks and fighting baddies on the big screen, but with the explosive Avengers: Endgame wrapping up phase three of the Marvel Cinematic Universe (MCU) when it premiered in April 2019, Hemsworth has been able to branch out, starring in flicks like Men In Black: International and now in the upcoming Netflix action thriller Extraction.

Extraction tells the story of Tyler Rake (Hemsworth), a black-market mercenary hired to rescue Ovi (Rudraksh Jaiswal), the kidnapped son of an imprisoned crime lord in India. Though it may look like your ordinary action film starring a Hollywood A-lister, there's actually much more to this fast-paced thriller than meets the eye. We got to chat with Hemsworth, as well as with the film's director Sam Hargrave (over a Zoom video call—because social distancing!) to ask about what fans can look forward to when the movie premieres on Netflix on April 24.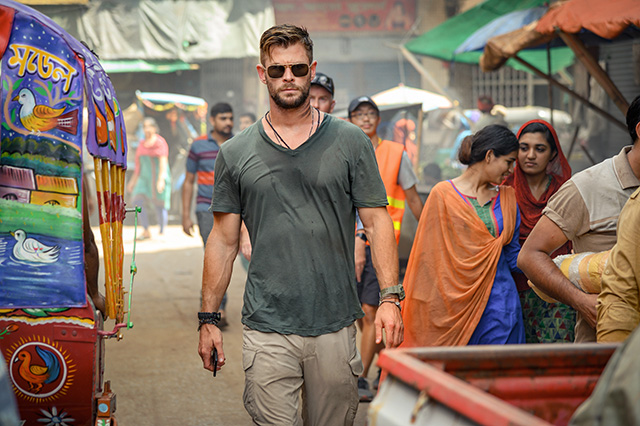 ADVERTISEMENT - CONTINUE READING BELOW
First, a fun fact: the screenplay for this movie was written by Joe Russo, who also produced the film with his brother Anthony—the two comprise the famed directing duo behind some of Marvel's biggest flicks including the aforementioned Endgame and Avengers: Infinity War, among others. Hemsworth calls the script a "beautiful building block" upon which both he and the director were able to visually bring the story to life.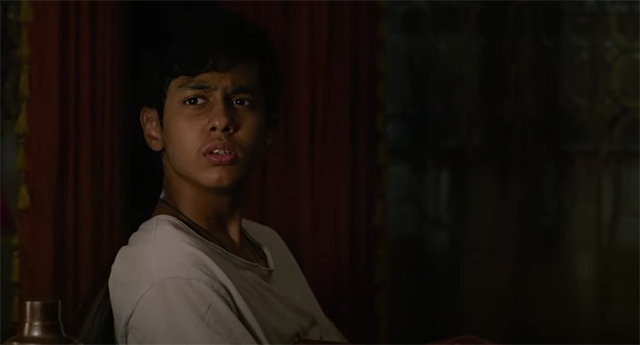 Hargrave goes on the record right away to say that while Extraction is an action movie upfront, everything from the fight sequences to the set locations and acting choices were primarily character- and story-driven. Both fans of action flicks as well as of more emotional or dramatic films will be able to enjoy the movie thanks to the nuanced portrayal of the protagonist and supporting characters, told mainly through visceral action sequences. In fact, both Hemsworth and Hargrave note that while many think of action sequences and emotionally driven themes as opposing or incongruous, the two actually go hand in hand.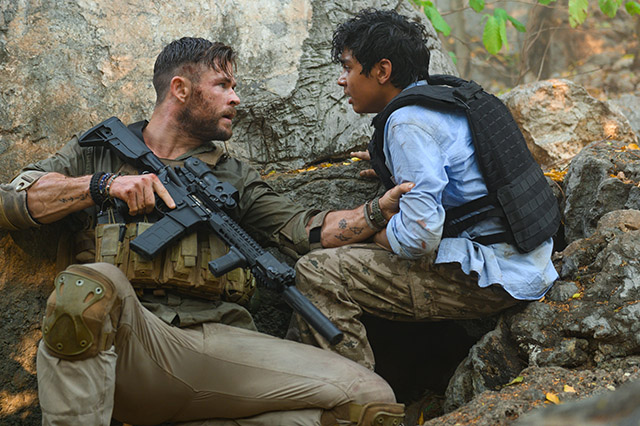 "The idea for both [Hargrave] and I through the early discussions and throughout the film was to not have this guy be one-dimensional...simple, indestructible, Terminator-esque," says Hemsworth. "It was about having someone that was flawed and vulnerable." The star notes that it was these character flaws and internal conflicts that dictated his fighting style in each scene. "There was a kamikaze, sort of suicidal push with his movements and the way he would approach a mission—very little regard for his own safety." Note that here, Hemsworth refers mainly to the earlier parts of the film when Tyler appears disillusioned and detached, before the events of the film propel his character arc forward.
The character finds more emotional depth as he begins his mission and develops a relationship with Ovi, the kidnapped child he is trying to save. "Having children myself, the idea of any of that being jeopardized or threatened [adds] an extra layer of truth within your performance," shares Hemsworth. Fans of the actor and his filmography will surely look forward to him exercising his acting chops in a much wider scope. Hemsworth called the film "the most exhausting ride I've ever been on," noting a genuine sense of accomplishment in his tone because of how challenging the film was to shoot, both in terms of the ambitious action scenes and the character's complicated feelings.
ADVERTISEMENT - CONTINUE READING BELOW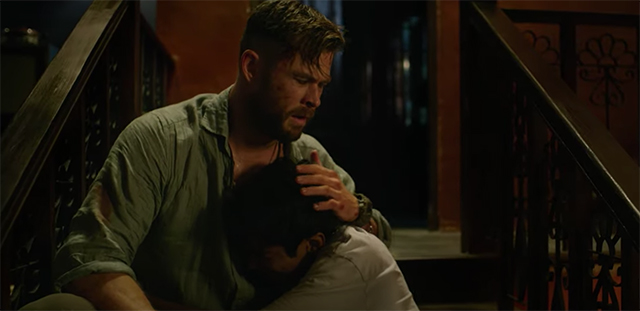 Hemsworth says he was "tracking his emotional arc" as they shot each scene, which would then govern the way his character would behave in action scenes, whether that meant fighting with blind rage, from the heart, or with gut instinct. For those who don't normally lean towards action-filled films, Extraction's ability to marry action with character motivation may just make you change your tune.
The action thriller is actually Hargrave's directorial debut. He used to work as a stunt director and he credits his journey from stunt director (in films like Endgame and Captain America: Civil War) into full-fledged film director for his ability to understand the way action can be used to convey a character's motivations and move the story forward. "Every time I was designing action sequences [in the past]," he says. "I was practicing for directing. It was always telling a story through action. It was never action for the sake of action or to make something look cool just to be cool. It always had to move the story forward or reveal something about character."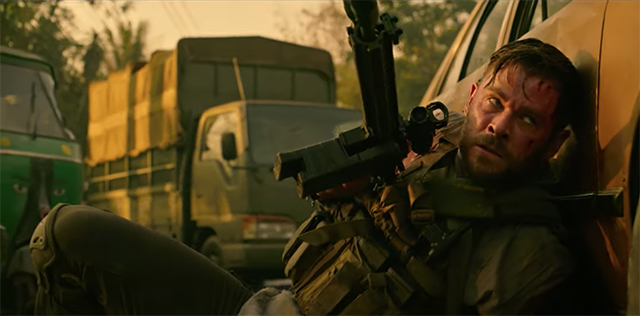 "For me, it's all about balance," explains Hargave. "With any action scene, I think you're trying to tell a story and you're trying to reveal things about [your] character. With the emotional scenes, you're trying to reveal motivations that will lead to these actions being performed." Thus, the two work together to make for a film that is both visually enticing and emotionally arresting. You may just find yourself holding your breath the entire time. 
ADVERTISEMENT - CONTINUE READING BELOW
Hemsworth agrees and even praises the first-time director, noting that it was Hargrave's skill, attention to detail, and understanding of action sequences that was able to tie all of the film's themes together. Hargrave, on the other hand, throws the love right back to Hemsworth, saying, "I can design these crazy action sequences, but if you don't have the talent to get it done and to perform it to the level that you need, it's just bad theater." He expresses admiration for the many hours of hard work, preparation, and rehearsal that Hemsworth put in to play the role of Tyler.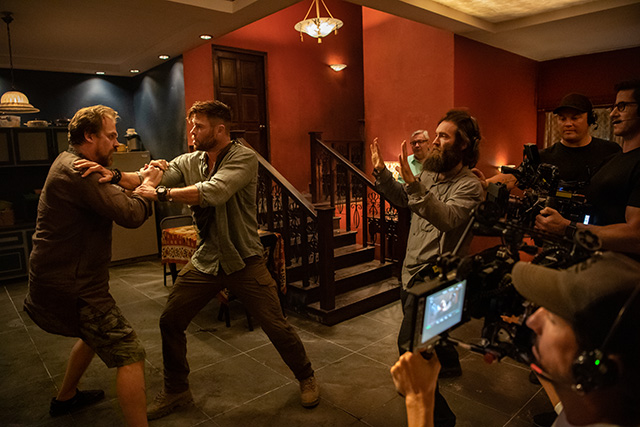 "I think it's just a side of Chris Hemsworth that people haven't really seen—not to this level," says Hargave, noting that he believes the actor has unlimited potential that could be tapped into as his career continues to develop. Whether you're already a Chris Hemsworth fan, or unsure about whether the hammer-wielding Thor can live up to Hargrave's words and the movie's ambitious premise, you'll have to see it for yourself.
Extraction premieres on Netflix on April 24. 
Photo courtesy of Netflix.
Your guide to thriving in
this
strange new world.
Share this story with your friends!
---
Help us make Spot.ph better!
Take the short survey
More Videos You Can Watch
Load More Stories