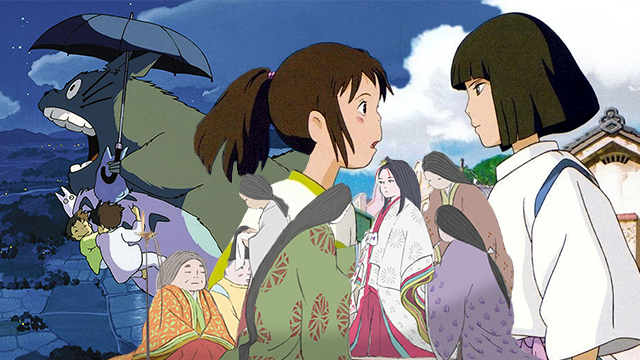 (SPOT.ph) Have you ever had a dream where nothing made sense—perhaps you were flying around with a talking cat—yet everything felt all right, peaceful even? This is the rare feeling often captured in Studio Ghibli films. The Japanese studio may have diehard fans from all around the world, but there are also people who have never managed to get into the club. Still, if you have ever wondered why this studio has become a cultural mainstay, we take it as both a duty and honor to present to you its story, as well as a list of the films to watch, if you're looking to dive headfirst into the dreamlike world of Studio Ghibli.
ADVERTISEMENT - CONTINUE READING BELOW
Hayao Miyazaki, Isao Takahata, and the Origins of Studio Ghibli Movies
A clip of Hayao Miyazaki receiving an Honorary Award at the 2014 Governors Awards.
Studio Ghibli was founded in 1985 by Tokuma Shoten, a publishing and multimedia company in Japan. Originally, Miyazaki created the manga—and eventual basis for the film Nausicaä of the Valley of the Wind—for the company, but after the animated adaptation's success, they decided to create a studio.
The studio has since produced a slew of other classic films with renowned directors Miyazaki and Isao Takahata, lifelong friends until Takahata's passing in 2018. The name "Ghibli" was taken from an Italian aircraft used in World War II: It was chosen by aviation enthusiast Miyazaki because the name is also an Arabic word which means desert wind, stating that he wanted the studio to "create a sensation in the Japanese animation world," or in other words, blow new wind through a world that, at the time, generally looked down upon anime as a medium for film.
ADVERTISEMENT - CONTINUE READING BELOW
Recommended Videos
Isao Takahata in the behind-the-scenes clip for The Tale of the Princess Kaguya
More than three decades later, Studio Ghibli has brought us some of the most memorable movies and most popular anime characters in the world today, not to mention some sweetly nostalgic soundtracks courtesy of composer Joe Hisaishi. We're pretty sure you know somebody with a tattoo of Totoro, the studio's mascot and the titular character of My Neighbor Totoro (1988) or at the very least, a T-shirt.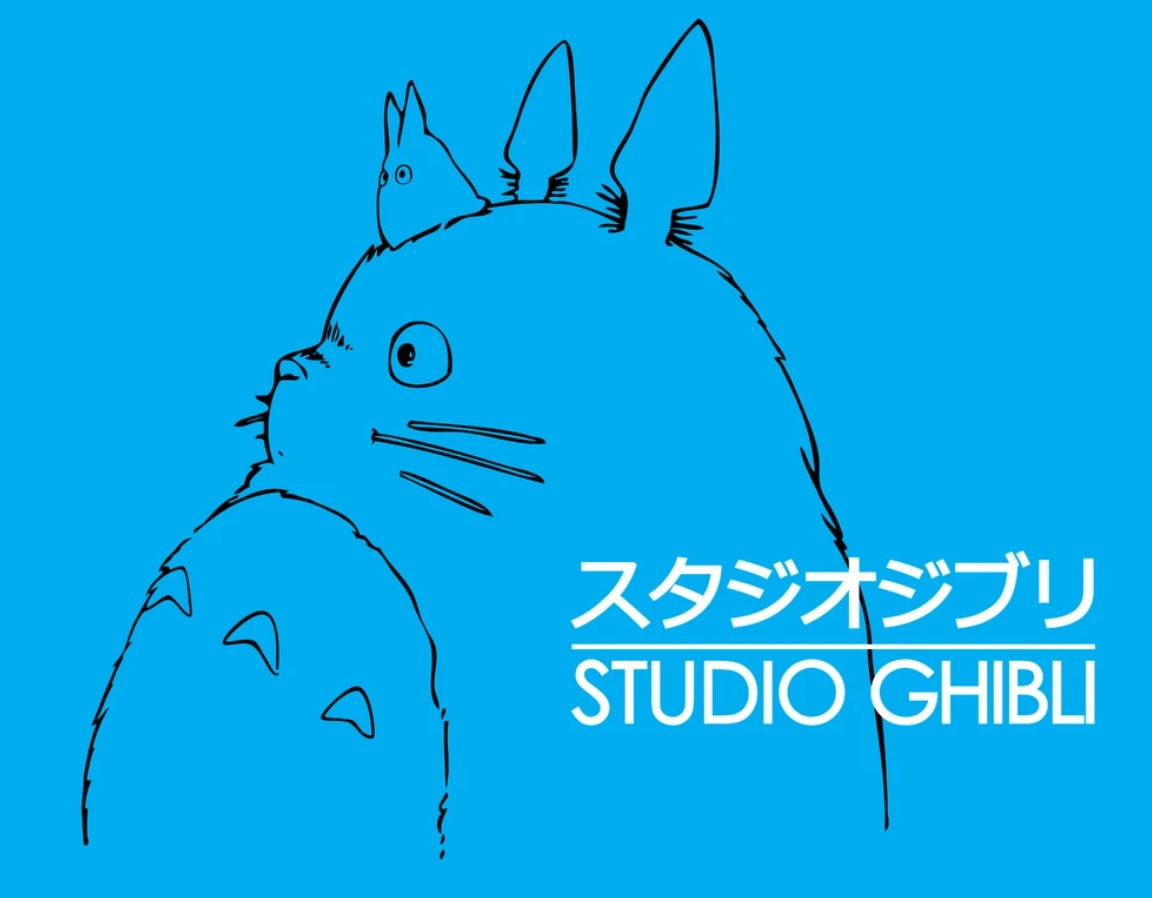 ADVERTISEMENT - CONTINUE READING BELOW
What makes a Studio Ghibli film different from other animated films, beyond the differing yet still distinct art styles of each movie, is the narrative itself. Ghibli movies are a lesson in introspection. There's something about the often-fantastical tales they tell that provide a moment in which to think and reflect—and not just about yourself, but life and the world in general. Don't worry though, it never gets preachy.
Whereas the Western formula of a story usually follows rising action, climax, resolution, and falling action, a Ghibli film also takes time to meander, absorbing you into its wondrous world. There are no clear-cut chapters or villains or anything of the sort. There are often moments or details in a film, which from a larger perspective, may not have been necessary—or sometimes even make sense—but what they do is give the story a deeper sense of reality; "give the sense of time and place and who they are," as film critic Roger Ebert argued in his review of Spirited Away.
ADVERTISEMENT - CONTINUE READING BELOW
These little, seemingly gratuitous details are an exploration of the Japanese concept of "ma." As Miyazaki explained to Ebert, "Emptiness. It's there intentionally," like the silence between claps, continued the director. "If you just have non-stop action with no breathing space at all, it's just 'busy-ness.'" It is usually these small moments that audiences are most able to relate to: a character taking the time to gaze at a view, making a sibling laugh, or a strange sentient streetlamp literally leading the way all make the films even more endearing.
No matter how strange or outlandish each Ghibli film is, at the core of each narrative is a theme that all can understand and connect to. As perfectly phrased by Ebert in his review for Princess Mononoke, "I want to see wondrous sights not available in the real world, in stories where myth and dreams are set free to play. Animation opens that possibility, because it is freed from gravity and the chains of the possible. Realistic films show the physical world; animation shows its essence."
ADVERTISEMENT - CONTINUE READING BELOW
If this is your first brush with the world of anime, a few films may be, well, too much. Some of Studio Ghibli's hard-hitting films are exactly that and more. Take Takahata's masterpiece Grave of the Fireflies, which follows the tale of a teenager struggling to keep his younger sister alive during World War II; this particular work takes strength to view. Although this Takahata piece is certainly a must-watch, we list down a couple films you could start with for a taste of the wondrous and easy-flowing magic of Studio Ghibli.
Start your journey in the dream-like world of some of the best Studio Ghibli movies:
My Neighbor Totoro (1988)
A family—university professor Tatsuo Kusakabe and his two young daughters, Satsuki and Mei—moves to an old and quaint home in the countryside to be closer to the hospital where their mother, Yasuko, is recovering from an illness. While exploring their new home, Satsuki and Mei end up befriending the spirits that live in the woods: the huge and fluffy Totoro, a strange cat-like creature big as a bus (and also functions as a bus at times), and more fantastical animals. They go on an adventure after adventure as the spirits help the children cope while waiting for their mother to come home. The tale is as wholesome and well-meaning as it gets and more than three decades later, Totoro is still a reminder for folks today of the happy days of childhood; and is also a most fitting mascot for the studio.
ADVERTISEMENT - CONTINUE READING BELOW
Spirited Away (2001)
This film is usually the most popular gateway drug of choice to Studio Ghibli. Spirited Away follows Chihiro, a 10-year-old girl who literally ends up spirited away to a massive and strange bathhouse in the spirit world. Her parents are transformed into pigs and she is forced to work for Yubaba, a witch who runs the bathhouse. Chihiro must learn to make her way through the spirit world, meeting a colorful cast of strange characters—including Haku, a boy who seems to know her—all the while figuring out how she can save her parents and return to the real world. Spirited Away is arguably one of the most fantastical worlds created by Studio Ghibli and the fact that it won an Oscar for Best Animated Feature in 2003—the first non-English film to do so—is testament to how well it spoke to people across the globe.
ADVERTISEMENT - CONTINUE READING BELOW
Princess Mononoke (1997)
Deviating from child-friendly content, Princess Mononoke is an entry best-watched when the kiddies are asleep, though it does impart some lessons benefiting everyone. This fantasy-war film directed by Miyazaki is set in the Muromachi period of Japan, around the 16th century, and shows a world where spirits and humans occupy the same plane of reality. Prince Ashitaka becomes embroiled in the conflict between San, a human girl raised by a wolf goddess, and their pack's conflict with humans destroying their forest.
Howl's Moving Castle (2004)
Another film that tackles the theme of war, Howl's Moving Castle is loosely based on a 1986 novel by British author Dianna Wynne Jones and is set in a fictional English kingdom where technology and magic are found side by side. Sophie is a young girl who was cursed by the Witch of the Waste to appear as a 90-year-old woman. She ends up working as a cleaning lady to Howl, a young and sometimes dramatic wizard who is doing all he can to avoid being drafted into the war with the neighboring kingdom—and lives in a magical moving "castle" that is a character all in itself.
ADVERTISEMENT - CONTINUE READING BELOW
Kiki's Delivery Service (1989)
Kiki's Delivery Service is definitely something all young girls should give a watch as it brings women empowerment to the forefront. Based on a children's fantasy novel by Eiko Kadono, Kiki is a young trainee witch who leaves her home at age thirteen, as is custom, to make a living. She ends up in the fictional English town of Koriko where she starts a delivery service thanks to her ability to fly on a broom; Kiki is met by many different challenges but she faces them head-on with a little help from her friends. The story may be simple, but the lovable Kiki and the people she meets and helps—and who help her as well—are sure to resonate.
Only Yesterday (1991)
What would your younger self think of who you are now? This is the question tackled in Only Yesterday, a film directed by Takahata and deviates from the usual fantastical stories of the studio. Set in the '80s, Tokyo girl Taeko Okajima is on a trip to the countryside to help her in-laws during harvest time. The rare quiet time allows her to reflect on what she has become and what she wants to become—along with happy and not-so happy memories of her childhood resurfacing and helping her come to certain realizations.
ADVERTISEMENT - CONTINUE READING BELOW
Whisper of the Heart (1995)
This sweet, coming-of-age romance centers around Shizuku Tsukishima, a 14-year-old student who realizes that all of the books she borrowed from the library have also been checked out by the same boy: Seiji Amasawa—whom she eventually meets. Peppered with dream sequences involving a strange anthropomorphic cat, lovable characters such as antique-shop owner Nishi, and more, Whisper of the Heart is the type of tale that stays with you. It was directed by Yoshifumi Kondo, a director who was being eyed to succeed Miyazaki and Takahata until his untimely death in 1998; it was the only film Kondo directed for Studio Ghibli.
Castle in the Sky (1986)
Castle in the Sky was Studio Ghibli's first official release and was met with much love—and it still holds true to its magic today. It follows orphans Sheeta and Pazu as they escape the grasp of military agents trying to get their hands on the mysterious and magical pendant held by Sheeta. The two search for the mysterious floating island called Laputa, named after a similar floating island in Jonathan Swift's classic novel Gulliver's Travels. This adventure film has had quite the impact on Japanese culture and references to it are often seen in popular media.  
ADVERTISEMENT - CONTINUE READING BELOW
Ponyo (2008)
Sometimes a film comes along and manages to capture the hearts of all audiences. The uplifting tale of Ponyo, an adventurous young fish who falls in love with a human boy called Sosuke and uses her magic to turn herself human—promptly throwing the natural world into an imbalance—and her struggles to be able to live on land is one full of wonder and hope. We know it sounds suspiciously like The Little Mermaid, and though the original tragic ending of the Danish fairy tale is far from this movie's, sea foam also makes a scary appearance.
The Tale of the Princess Kaguya (2013)
While all of Studio Ghibli's films have their own sort of beauty, The Tale of the Princess Kaguya is in a league of its own. This film moves like a painting with each scene changing its art style depending on the story's mood, making it as much a visual journey as it is an emotional one. Takahata's final directorial work presents the famous Japanese folk story of The Tale of the Bamboo Cutter through the eyes of Princess Kaguya, the child he finds in the bamboo grove and raises to become a noble woman. It is clear from the moment Princess Kaguya emerges from the bamboo that she is no ordinary human, but her experiences in this mortal world are made all the more real through this masterful film.
ADVERTISEMENT - CONTINUE READING BELOW
Share this story with your friends!
---
Help us make Spot.ph better!
Take the short survey
Load More Stories