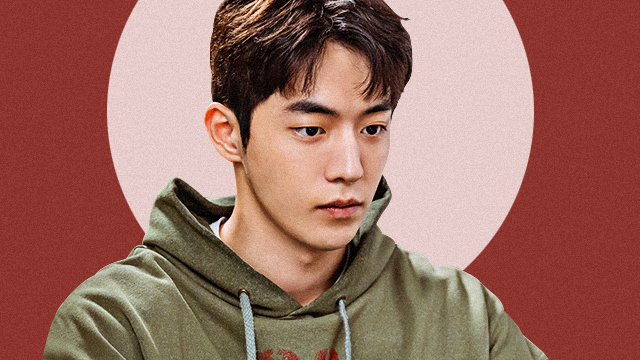 You may have noticed the Korean drama Start-Up on Netflix's Top list, and it's there for a good reason. Centered on dreamers trying to make it big in the tech industry, Start-Up finds Joo Hyuk as Nam Do San, an entrepreneur currently leading a failing company. He crosses paths with the vibrant and determined Seo Dal Mi (played by Suzy Bae) who ends up mistaking him for her first love. Despite the misunderstanding, Do San uses the opportunity to work his way up the business ladder and, subsequently, into Dal Mi's heart.
ADVERTISEMENT - CONTINUE READING BELOW
The first few episodes of the series lives up to being "heartwarming" and "encouraging," two words that were often said during Start-Up's virtual press conference. Add to that Joo Hyuk's charming portrayal of Do San, and we don't blame you if you want to check out more of his works—we tell you this isn't the first time he played such an adorable character. Below, we round up some shows starring the actor for your viewing pleasure.
Also read:
Start-Up on Netflix: What You Need to Know About This New K-Drama
Check out these shows featuring Nam Joo Hyuk if you can't get enough of him on Start-Up:
The Idle Mermaid
Watch on: Viu 
The fantasy rom-com follows Ha Ni (Jo Bo Ah), the mermaid princess of an underwater empire who falls in love with a human named Kwon Shi Kyung (Song Jae Rim). To get closer to him, she turns into a human and must make him fall in love with her in 100 days or she'll die and turn into soap bubbles, much like the original The Little Mermaid tale. Joo Hyuk, on the other hand, plays a supporting character named Park Dae Bak or "Big," a computer genius and one of Ha Ni's housemates.
ADVERTISEMENT - CONTINUE READING BELOW
Recommended Videos
Who Are You: School 2015  
Watch on: Viu, Netflix
When her popular twin sister Go Eun Byul mysteriously disappears, the orphaned Lee Eun Bi (Kim So Hyun) transfers to her prestigious school and assumes her identity. However, she constantly has to worry about being found out when a bully from her former school follows her and threatens to expose her situation. Joo Hyuk plays Han Yi-an, a star swimmer who falls for Eun Bi, whom he thinks is Eun Byul.
Cheese in the Trap
Watch on: Viu, Netflix
Determined overachiever Hong Seol (Kim Go Eun) resumes her college studies after a year long break brought on by her poor financial background. Her return proves to be anything but peaceful when she gets involved with her deceptively kind senior Yoo Jung (Park Hae Jin), an intelligent and wealthy company heir with deep-seated trust issues. For the series, Joo Hyuk steps into the role of Seol's loyal friend, Kwon Eun Taek. This is also his first project with Lee Sung Kyung, whom he dated in real life.
ADVERTISEMENT - CONTINUE READING BELOW
Weightlifting Fairy Kim Bok Joo
Watch on: Viu, Netflix 
This coming-of-age series follows elite collegiate athletes as they chase after their dreams while experiencing life and love for the first time. Promising weightlifer Kim Bok Joo (Lee Sung Kyung), in particular, finds herself torn between her goals and her unexpectedly blossoming relationship with her childhood friend and swimmer Jung Joon Hyung as played by Joo Hyuk.
The Bride of Habaek
Watch on: Viu, Netflix
Taking on the titular character this time, Joo Hyuk plays Ha Baek, a narcissistic water god who comes down to Earth on a quest to find divine stones. He soon enlists the help of Yoon So Ah (Shin Se Kyung), a pragmatic neuropsychiatrist and descendant of a family destined to serve Ha Baek for generations. While in the midst of their team up, the great god finds himself falling for So Ah and competing against the CEO of a resort company for her attention.
ADVERTISEMENT - CONTINUE READING BELOW
The Light in Your Eyes
Watch on: Viu, Netflix
When Kim Hye Ja (Han Ji Min) stumbles upon a watch that lets her travel through time, she accidentally ends up turning into a 78-year old woman over night. Thus ensues her complicated love story with Joo Hyuk's Lee Joon Ha, a young wannabe reporter who wastes away his own time and has decided to live lethargically instead.
The School Nurse Files 
Watch on: Netflix
Nurse An Eun Yong (Jung Yu Mi) is more than what she seems. Behind her mundane appearance is the special ability to see jelly-like monsters made from the residue of human desire. In order to eradicate these threatening figures and protect the students at her new school, she teams up with her fellow teacher, the handsome Hong In Pyo, portrayed by Joo Hyuk.
Your guide to thriving in
this
strange new world.
Share this story with your friends!
---
Help us make Spot.ph better!
Take the short survey
Load More Stories