(SPOT.ph) The day Meryl Streep is labeled a has-been is the day Hollywood goes up in flames—though if it is for the purposes of upcoming comedy musical The Prom, then we suppose it's all right. Streep leads the star-studded cast in this Broadway musical adaptation set to land on Netflix on December 11. And yup, it looks like she sings, dances, and even raps as Dee Dee Allen, a faded and jaded New York City stage star who wants to reclaim her throne with some good old, totally self-absorbed celebrity activism.
"We're not monsters, we're cultural disruptors," says Allen in the trailer—which, while not a lie, is not entirely the truth either. Allen and Barry Glickman (James Corden) are Broadway actors whose latest (and possibly last) production has just flopped big time. Meanwhile, somewhere in Indiana, a young girl named Emma Nolan (Jo Ellen Pellman) has just been banned from attending prom with her girlfriend. Emma's predicament speaks to Allen and Glickman—albeit on a more self-serving level—and they gather up their fellow faded star friends, Angie Dickinson (Nicole Kidman) and Trent Oliver (Andrew Rannells) to save the day and, ideally, reclaim their former glory.
ADVERTISEMENT - CONTINUE READING BELOW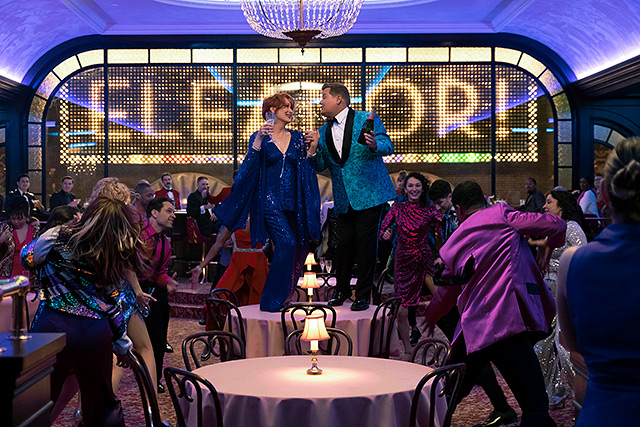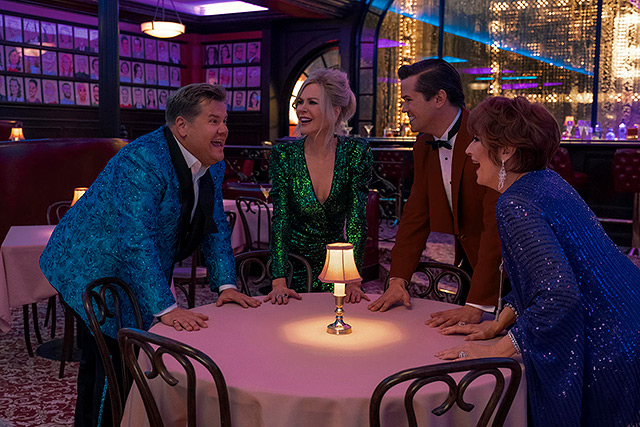 ADVERTISEMENT - CONTINUE READING BELOW
Recommended Videos
The movie, helmed by Ryan Murphy (Glee, American Horror Story, to name a few), is based on the Broadway musical of the same name—so yes, it is on some level a commentary on themselves. And trust us, the musical makes the most out of its self-awareness; just imagine it, a full-on, hilariously meta-to-some-level Broadway musical adapted by a creator known for his masterful (read: comedic) take on popular culture and all its ridiculousness. Ariana Grande tweeting her own murder in the very first episode of Scream Queens still has us #shookt, so you know The Prom will cut every bit of its over-the-top glitz and glamour with realness.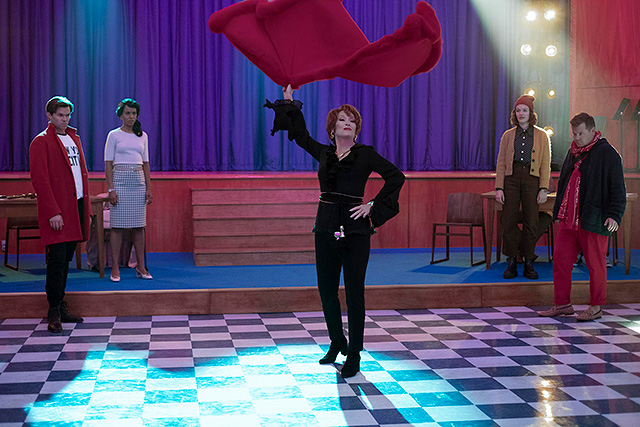 ADVERTISEMENT - CONTINUE READING BELOW
"I don't know if celebrities have great power to change society. But I do think they can make a difference somehow. I do think that if you are authentic and true, in the voices that you're trying to lift up, that you can do that," says Corden in a roundtable interview with SPOT.ph. The Prom finds Corden playing an out and proud stage actor and best friend to Streep's Allen. The two, along with Angie and Trent, firmly believe their star power can persuade an entire town to let go of their, frankly, bigoted beliefs—something Corden himself knows won't exactly happen in real life, but The Prom itself might just be able to change a few minds.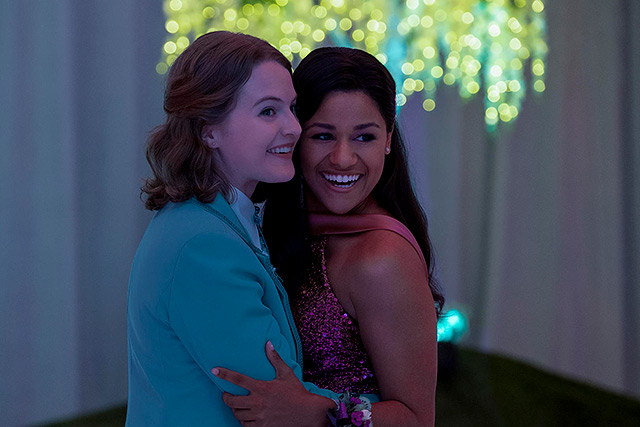 ADVERTISEMENT - CONTINUE READING BELOW
The troupe's self-centered actions bring them face-to-face with something bigger than their stage pants, a.k.a. the young Emma and an entire school that treats her like an outcast for wanting to go to prom with her partner, just like any other kid. Played by Cincinnati theater stage artist Pellman, all eyes are on the newcomer debuting along big names like Streep and Kidman. She posted a huge thank you on IG to Murphy "for trusting this lil queer actor from Ohio with the role of a lifetime" back in November 2019 and notes, "I'm so fortunate that my feature film debut gets to be the story with such a brilliant message," in the interview.
"For me personally, I do think that my political beliefs and my artistic beliefs and my artistic integrity are forever entwined," says Pellman. And you can tell that her role as Emma goes much deeper than being just a role—the same can be said for the team. As Corden explains, Murphy was inspired to adapt the musical for the silver screen when he "went to sit down in an auditorium to watch a musical one day. He watched a story that was set very close to where he grew up, about a story of a young person who because of their sexuality wasn't allowed to go to their prom, which was something that he associated with, absolutely, in his life."
ADVERTISEMENT - CONTINUE READING BELOW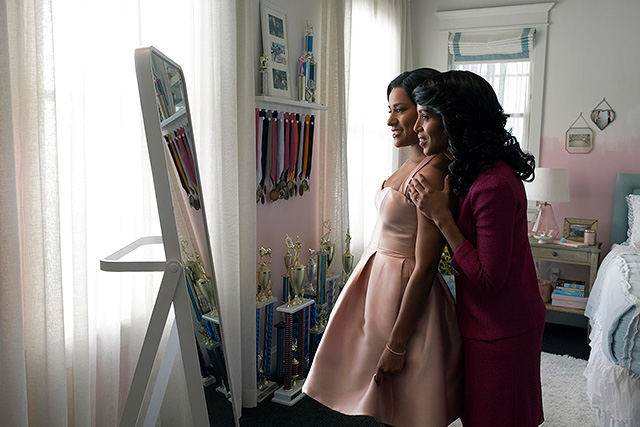 And if there is a message to hear, well, there always has to be someone to listen. Enter the controlling figure of Mrs. Green, played by Kerry Washington. Mrs. Green is at the head of the Parent–Teacher Association barring Emma from attending prom with her girlfriend—who just so happens to be the closeted daughter of Mrs. Green, Alyssa (Ariana DeBose, yup, of Hamilton!). "As actors, we have to step into somebody else's shoes and have a real compassionate understanding. And her belief system is very different from mine," admits Washington. The film is also the acclaimed actor's first time singing on screen—but arguably the best part was being the villain for once. "It was also just fun to play a bitch, like to have to be mean to Meryl Streep," she jokes, explaining that she managed to slide in a few improvised jabs at Streep's character.
ADVERTISEMENT - CONTINUE READING BELOW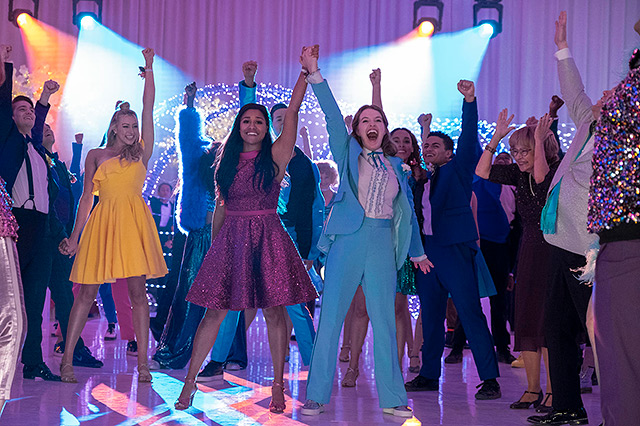 "It's very rare that women of color, young women of color, who identify as LGBTQ get the opportunity to tell our stories," says DeBose of her role. The Hamilton star slides into the silver screen with the role of Alyssa, caught between her love for Emma and the punishing expectations of her mother, a story that was close to her heart. "There was not a single word that came out of my mouth, or [Pellman's], that was not true or authentic. We meant every single word," she says.
ADVERTISEMENT - CONTINUE READING BELOW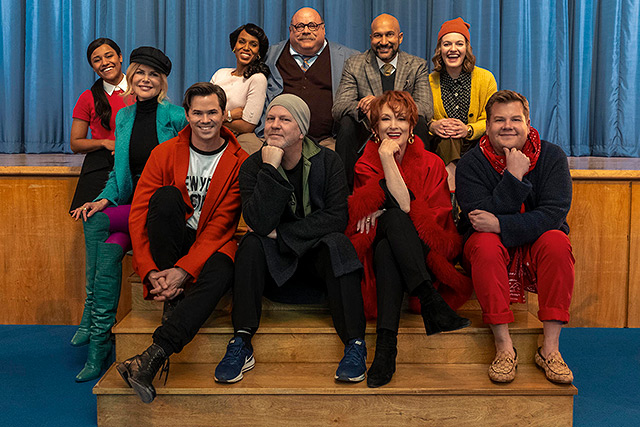 Far from being pedantic, the movie, and musical, takes on an unbeatable weapon: humor. "If you can get an audience laughing, then you can get an audience on your side. And you can get them to hear what you're trying to say," explains Pellman. So while you may find some escape in all the over-the-top numbers, The Prom ultimately drops some very important facts you will have to heed.
ADVERTISEMENT - CONTINUE READING BELOW
The Prom streams on Netflix on December 11.
Your guide to thriving in
this
strange new world.
Share this story with your friends!
---
Help us make Spot.ph better!
Take the short survey
Load More Stories