Smackdown: Cowboy Bebop, the OG Anime Series vs. the Live-Action Adaptation
So, get everybody and the stuff together. Ok, 3, 2, 1, let's jam!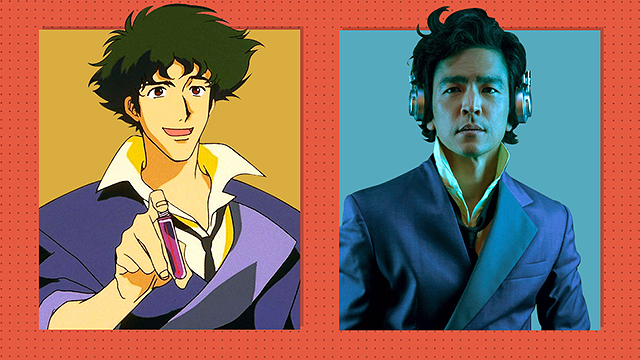 (SPOT.ph) Cowboy Bebop, the anime cult classic from the late '90s finally got its live-action adaptation treatment from Netflix—after years of clamor from passionate fans all over the world. It may not be the live-action adaptation of their dreams, but it is already here. Casual Netflix surfers and OG fans alike are going to have to sit down and see what's up. But will the highly anticipated live-action adaptation live up to the source material? So, get everybody and the stuff together. Ok, 3, 2, 1, let's jam! 
ADVERTISEMENT - CONTINUE READING BELOW
Also read: 10 Tagalized Cartoons That Will Make You Miss Your Childhood
So, how does the Cowboy Bebop live-action series stand up to the original anime?
Round 1: Character portrayal
Cowboy Bebop premiered in Japan in 1998; only 12 episodes and a special were originally aired because of its adult themes. Later that same year, all 26 episodes were finally broadcast until early 1999. Western audiences only got to watch the series in 2001—it was received so well on their shores that it is now considered by viewers a gateway to the anime genre. An important factor that led to the anime's success abroad has to be how well-dubbed it was, arguably one of the best examples in the genre.
CONTINUE READING BELOW
Recommended Videos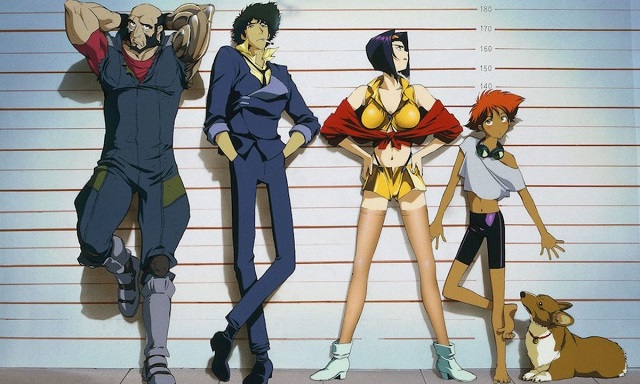 ADVERTISEMENT - CONTINUE READING BELOW
They may have only used their voice in portraying the main characters, but Steve Blum as Spike Spiegel, Beau Billingslea as Jet Black, Wendee Lee as Faye Valentine, and Melissa Fhan as Edward Wong Hau Pepelu Tivruski IV (a.k.a. Radical Ed, or just Ed), breathed life to these characters. The English voice actors gave the characters such relatability that most fans, if not all, consider it weird to hear it in Japanese. One can claim that it would be a mistake to go subs over dubs on this one—a rare occurrence, sure, but trust us when we say for once, it's not up for debate amongst fans.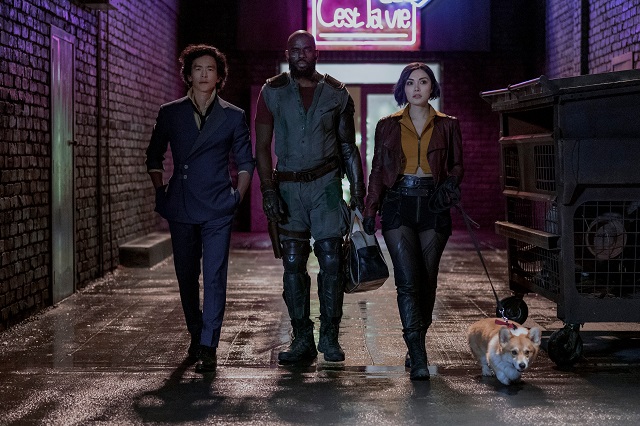 ADVERTISEMENT - CONTINUE READING BELOW
On the other hand, John Cho as Spike, Mustafa Shakir as Jet, and Daniella Pineda as Faye did their homework. Unlike in voice acting, live-action roles enable the actors to totally embody the well-loved characters of the Bebop crew, and not just with the action scenes. They managed to portray the motivations that drive  each character's personal arcs and the group's dynamic. And they did so with reverence to the source material. Cho, despite the skepticism that surrounded his casting from the beginning, stood cool, but a peek into his eyes let viewers see into Spike's shattered soul. Shakir's booming voice and physique, on the other hand, faithfully represented Jet's role as the crew's rock. It should be noted that it was hard to tell with eyes closed whether it was Shakir speaking or Beau from the dubs. As for Pineda, the only thing that separates the actress from the OG Faye is the former's version of the character being subjected to cryo-sleep and then revived after decades with a huge amount of debt to pay. To her credit, she was able to show Faye's range—from a snarky, foul-mouthed femme fatale with a penchant for running away from everyone to a woman separated from her place and time.
ADVERTISEMENT - CONTINUE READING BELOW
Winner: Netflix's live-action adaptation
 

The original anime series' dub was superb. No doubt about it.
 

But the Netflix adaptation showed that a sci-fi western with neo-noir elements can be translated to live-action properly and with many thanks to decades of advancement in filming.
Round 2: Story
Both the original anime series and live-action adaptation present a story of misfits banding together; on the hunt for bounty for the sake of putting food on the table and fuel in their ships. They all have different back stories—and each one is on the run from their past, choosing to avoid confronting the pain it bears for them.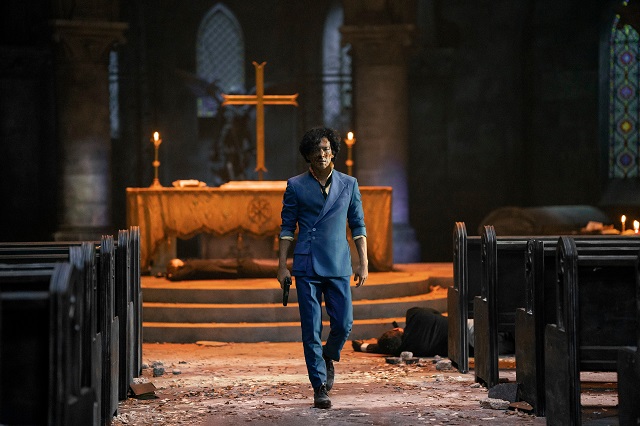 ADVERTISEMENT - CONTINUE READING BELOW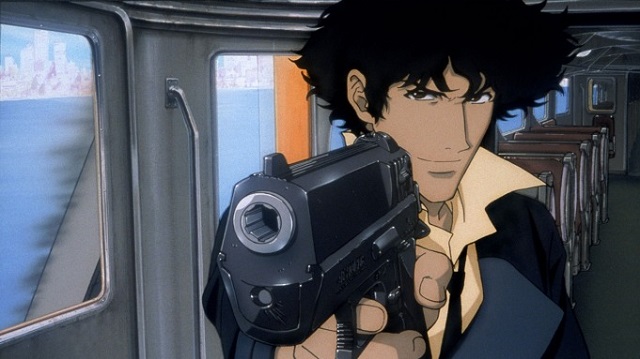 The live-action adaptation changes things up a bit with the main characters' origins and some of the supporting characters' roles in the story. This is expected of an adaptation but how much it deviates from the source material has always been the question. It is understandable for Netflix to mix things up a bit to utilize every possible character in the original anime series; tighten the story arcs and plotlines in order to fit a tighter episode count. Netflix definitely did not go to straight adaptation or a sequel series, as mentioned by IGN's Matt Kim, "Netflix's Cowboy Bebop feels more like a remix of the original series. You'll see familiar story points and plots, but they've been mixed and mashed together into something not wholly original, but different enough." There is still much to discuss as to whether this remix will be well-received by the OG fans. Season 1 of the live-action ends somewhere in the middle of the original series. Everyone will just have to wait and see, again.
ADVERTISEMENT - CONTINUE READING BELOW
The episodic structure of the original anime series may start off as a slow burn to first-time viewers. But as the set of this 26-episode long series progresses, everyone is taken through an experience akin to listening to jam sessions of a really great band (more on the music later). What separates the original from the remix of Cowboy Bebop is how the former took its time in peeling the layers of each main character. In every bounty they chase, a piece of their personality is revealed like notes from a solo slowly crawling—an earworm stuck between the ears that dives straight into your thoughts. What's more fascinating about the original series is how rewatchable it is. Mainly because, when someone re-watches it, they discover something in themselves while relating to the Bebop crew. Everyone has a past that they might be trying to run away from, and maybe, just maybe, the original series has shown how the past can catch up to you, leaving its viewers ruminating on their unresolved issues. More than 20 years since it first aired, Cowboy Bebop's original anime series still makes grown people cry—definitely, a classic. 
ADVERTISEMENT - CONTINUE READING BELOW
Winner: The original anime series
 

Netflix's adaptation took on a big challenge on this one, and their remix will be up for debate among fans for sure. Season 1 took a big risk with their twists and surprises. Season 2, or possibly a feature film to complete the adaptation, will decide whether these risks will pay-off in the end or if fans are up again for another disappointment.
 

The original anime series was already a cult classic which stood the test of time for more than two decades. There is a reason it never got a sequel or prequel. Even the spin-off movie Cowboy Bebop: Knockin' on Heaven's Door is canon because it happens between episodes 22 and 23. The anime is just near perfect. 
Round 3: Music
Fun fact: The music of the original anime series was one of the first aspects to begin production, as mentioned by the show's genius composer Yoko Kanno. The music was already being set even before the production of characters, story, and animation. This only shows how the anime followed the lead of its soundtrack of mixed genres. Even up to now, "Tank!" is still considered one of the best opening soundtracks from an anime. The genre bending mishmash of Kanno does not seem to go out of style. It will probably outlive her, even beyond 2071 which is when Cowboy Bebop's story took place.
ADVERTISEMENT - CONTINUE READING BELOW
Fortunately for the OG fans, Kanno is at the helm of the live-action's music. It would not be Cowboy Bebop without her and the Seatbelts, the band she formed to do the original soundtrack. Aside from familiar beats that were rearranged, there were original tracks made only for the live-action series. While some of the original soundtrack within the series may seem a bit odd at times—or forced—Netflix was spot on in getting Kanno on board. Because if that was not the case, passionate fans will definitely be up in arms on the matter.
Winner: A tie!
 

Yoko Kanno cannot be separated from Cowboy Bebop. It will be a sin to do so. All hail Yoko Kanno! 
Round 4: Soul
With all the merits and deviations of the live-action series considered, the biggest critique on the adaptation was how it felt like it might have fallen short of capturing the soul of the original anime series. Yes, the genre bending style of mixing sci-fi, western, noir, kung fu, and even a bit of blaxploitation was there, much like the anime. But Netflix's adaptation felt more like a crime thriller-drama, with the series focusing on how the Bebop's crew tangles with the Red Dragon Syndicate. While the reimagined and expanded backstories of characters are welcome, it felt a bit contrived in a sense that the audience is not given enough space to discover and explore the characters' motivations.
ADVERTISEMENT - CONTINUE READING BELOW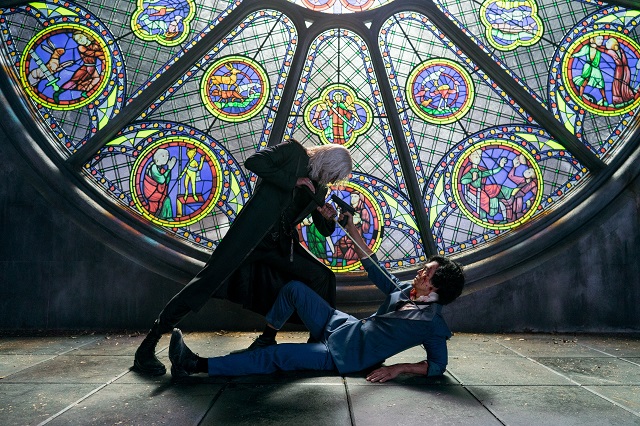 The original anime, on the other hand, lets its viewers join the crew of the Bebop. Even as a spectator, the audience is there in sharing each characters' growth as a part of the crew, in getting to know each other a bit better, and empathizing with how they deal with their past. It was an adventure for those who love the original anime, and for some it was also a journey for them, especially in coming to terms with their own loneliness and nostalgia. That is why the end card of the anime series, "You're gonna carry that weight," had so much gravitas because much like the Bebop crew, audiences have already grown to love the characters without even realizing it. Before they knew it, "Bang!", and everyone is just as gutted as Spike in the end.
ADVERTISEMENT - CONTINUE READING BELOW
Winner: The original anime series
Understandably, adaptations are works translated from one medium to another, and it is inevitable to have some things get lost along the way. The only question is whether the essence of the original work is captured. Netflix may have done its best to capture Cowboy Bebop's soul, but there are some things in the adaptation that felt lacking—perhaps because the live-action series is not done yet, or maybe because they may have strayed a bit too far from what feels comfortable and just lost it.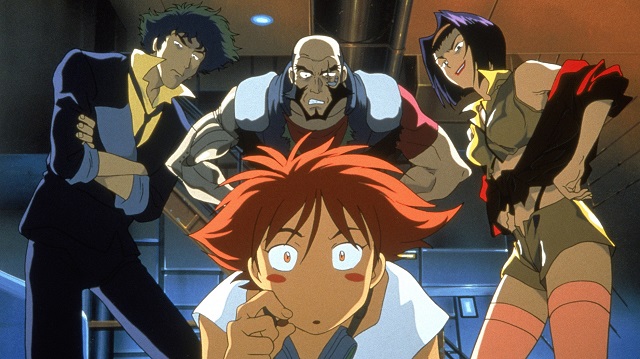 ADVERTISEMENT - CONTINUE READING BELOW
Grand Champion: Cowboy Bebop's Original Anime Series
Netflix's live-action adaptation of Cowboy Bebop is not all that bad. Considering the critique on the series, it is still enjoyable to watch, especially in hunting down those easter eggs—there are a lot of them throughout the series! It may not fully live up to the original anime, but it is not like some atrocious live-action adaptation of an anime that was done to so many other beloved titles. If there is anything to take away from these two series, it's that the fans now have a lot of Cowboy Bebop to watch, which is definitely a win. Both of which are streaming now on Netflix.
See you space cowboy…
We are now on Quento! Download the app and enjoy more articles and videos from SPOT.ph and other Summit Media websites.
Your guide to thriving in
this
strange new world.
Share this story with your friends!
---
Help us make Spot.ph better!
Take the short survey
Load More Stories