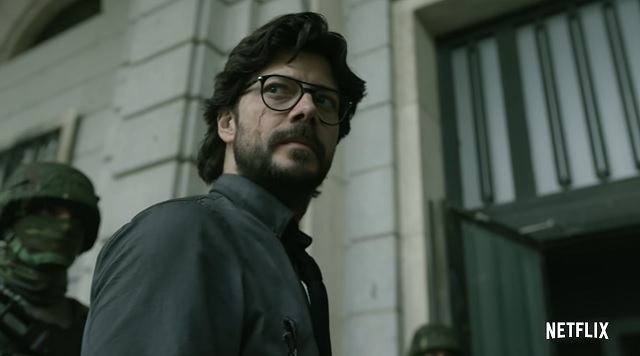 (SPOT.ph) The most explosive heist(s) witnessed on TV has finally come to a close. La Casa de Papel's—a.k.a. Money Heist—last episodes dropped on Netflix on December 3, months after the first volume of Season 5 ended on one hell of a cliffhanger. Well, the creators themselves have 'fessed up and acknowledged the emotional turmoil they've put audiences through for the past five seasons. And even better, how much they wanted to end this massive Spanish series on a good note—relatively speaking—for folks around the globe.
ADVERTISEMENT - CONTINUE READING BELOW
Also read: The Folks Behind Money Heist Wrote About 34 Versions for the Finale 
The creators of Money Heist Season 5 worked hard to give the series the ending it—and we—deserve.
So first things first! There will be spoilers ahead. If you haven't watched this gripping series yet, much less the first half of the fifth season, then we advise you to tread carefully. 
To recap, the last season of Money Heist on Netflix was split into two parts. Volume 1 dropped on September 3. And with it came one of the biggest shockers of a show already full of shockers. We're sure viewers know what we're talking about. Now, three months later we'll finally (ideally) have our hearts stitched back up with the last few episodes! 
"I remember [the writers] got an email from some fan and they said, 'I love the show. Thank you very much.' And then they said, 'If you end up killing somebody like Tokyo or Nairobi again, I wish that you will have diarrhea for seven years,'" says producer Esther Martínez Lobato in a press conference with the cast and creators of Money Heist on November 30. "So it was a lot of pressure," added Lobato while laughing.
And for one of Netflix's biggest non-English series to date, the pressure was definitely on. Lobato shares that the creators and writers worked mostly in silence while figuring out an ending for the show. "We had a compass set in a certain direction for the finale, but when we put it in writing, we didn't like it." In an earlier interview, creator Alex Pina revealed that the writers came up with "32 versions, 34…I don't remember anymore how many there were of that finale."
Continues Lobato, "Seriously it was days of silence; walking on the street, walking along the corridors in silence. We wouldn't want to look at anyone in the eye because nobody had done anything sufficiently powerful—but eventually we got this spark kindled." 
And what kind of spark was it? Well, Pina says during the press conference that "I really feel that this volume has many of my favorite sequences in moments of the full show." 
ADVERTISEMENT - CONTINUE READING BELOW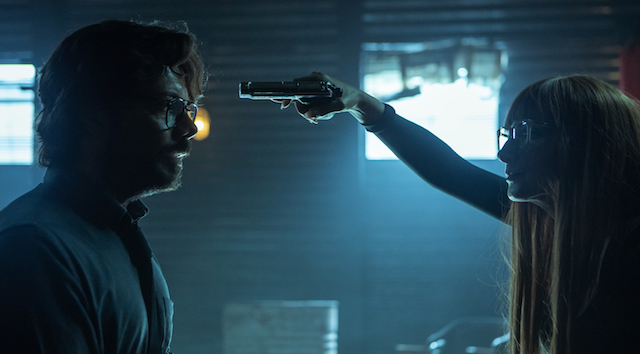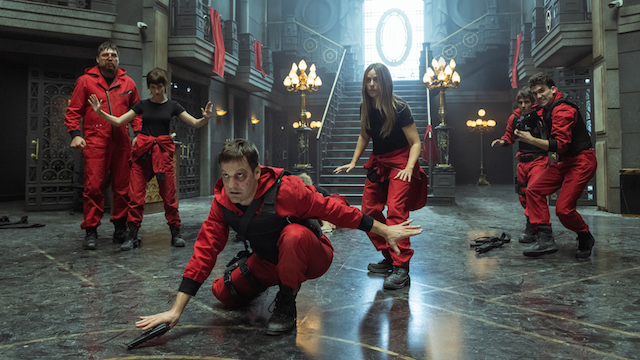 ADVERTISEMENT - CONTINUE READING BELOW
While the first volume arguably packed in the most adrenaline-pumping and literally explosive moments of the show—a tall order for a series that's been on high gear throughout—the second volume goes the more emotional route. Pina believes that this volume will really "connect with the audience" in that sense, pointing to why the last few eps carry his fave moments. 
While Lobato acknowledges the first volume was also emotional (Read: emotionally scarring) she says "The second volume is where we linked everyone together. Also, we went backwards, forward, [to] put all the piece of the puzzle together. And so we've added some emotional parts to the character somehow closing the circle of who those characters are, and giving the answers to help understand the whole universe of Money Heist."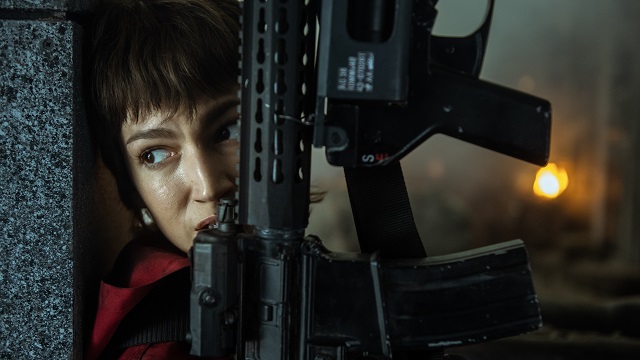 ADVERTISEMENT - CONTINUE READING BELOW
Pina meanwhile finally talked about that death in the final moments of Volume 2. Yup, we're talking the ultimate sacrifice of Tokyo (Ursula Corbero). "It's a ticking bomb really, that changes the show radically, and it does veer towards the end of the life of these characters who have co-lived with their fan they're fans around the world. So these last chapters are to pay homage to all of them." 
ADVERTISEMENT - CONTINUE READING BELOW
So there you have it. Ideally, the last few episodes indeed became the closure you needed! At least, in terms of Money Heist that is. Now BRB while we rewatch the last eps all over again. 
Money Heist Season 5 Volume 2 is now streaming on Netflix.
Your guide to thriving in
this
strange new world.
Share this story with your friends!
---
Help us make Spot.ph better!
Take the short survey
More Videos You Can Watch
Load More Stories