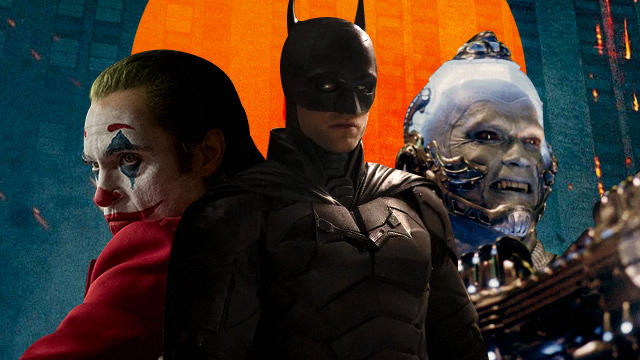 (SPOT.ph) The sequel to The Batman has been officially announced with Robert Pattinson and director/co-writer Matt Reeves returning. We don't know about you, but we love that Paul Dano's Riddler is essentially the Zodiac killer that dresses like Kanye West. While it hasn't been announced who the villains of the sequel will be, we're excited for what other sinister reimaginings Reeves has in store.
Missed out on the Joker deleted scene and who Reeves said he wanted as the villain of the sequel? We got you covered with a list of all the villains we want to see Pattinson beat up in a sequel.
Also read: Robert Pattinson Knows It Best: Batman Is Full of Frailties
Here are 10 villains that we want to see in the The Batman sequel:
Mr. Freeze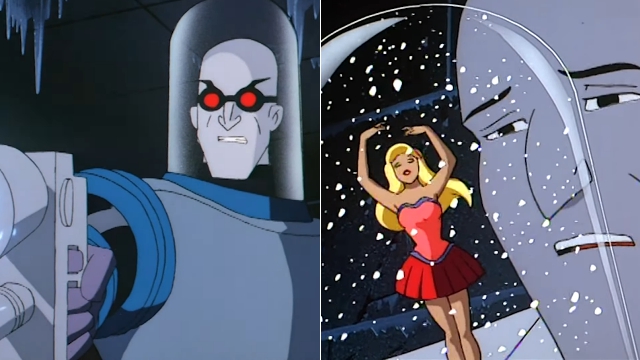 ADVERTISEMENT - CONTINUE READING BELOW
Reeves recently stated that he'd love to explore the tragic origin story of Mr. Freeze in the sequel. It's hard to see how the villain who's forever trapped in a mechanical suit that shoots ice beams will fit into Reeve's grounded world of crime and serial killer investigations—especially if you're image of Mr. Freeze is still Arnold Schwarzenegger's pun-filled portrayal of the character in 1998's Batman & Robin. However, leaning into the tragedy of Mr. Freeze turning to super-crime after losing his wife to an uncurable disease could prove the route to take that'd still continue The Batman's investigation of Bruce's enemies being mere reflections of his own pain.
Plus, Gotham City was flooded at the end of the last film. We can definitely see the sequel picking up on Christmas day—as the previous film began on Halloween—with Batman facing off this ice-themed villain.
Court of Owls
Introduced only in Scott Snyder's 2011 run of Batman comics, the Court of Owls are a relatively new addition to the Batman rogues gallery, but they already have their talons hooked into the film's cast and crew. In addition to Reeves, Pattinson and Dano have given their praise to the Court of Owls storyline and have wished to see it depicted in a sequel.
The Court of Owls is an ancient, secret society of individuals who are discovered to be shaping Gotham City's destiny from the shadows. They are comprised by the rich and powerful Gotham citizens, at one point including the Waynes themselves. Having Batman unravel a plot involving a network of villains would be a fitting follow-up to the first film's singular serial killer mystery, while also having it stand as its own kind of crime thriller. The only hurdle the film would have to jump through is that we already know most of the main players of Gotham's elite are corrupt, after the Riddler exposed them at the end of the last film.
CONTINUE READING BELOW
Recommended Videos
The Joker
Yup, that mysterious figure at the end of the last film was definitely the Joker. Not Joaquin Phoenix, and thankfully not Jared Leto, the new Joker is portrayed by Barry Keoghan (who you know from Marvel's Eternals). He originally had a much larger role in the film, as the villain Batman first put into Arkham Asylum and who Batman visits seeking help on the Riddler case. Warner Bros. definitely didn't cast Keoghan for merely a couple scenes, so expect this Joker to be a main player in the series, alongside Colin Farrell's Penguin and Zoë Kravitz' Catwoman.
With Joker and Riddler now sharing neighboring cells at Arkham, we could see them escape in the future for an adaptation of "The War of Jokes and Riddles" storyline, wherein the two sociopaths create a city-wide conflict, with Batman having to deal with the chaos caused by the two factions of criminals.
Two-Face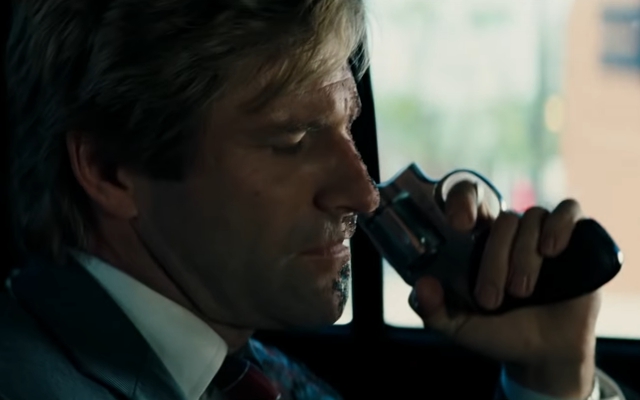 ADVERTISEMENT - CONTINUE READING BELOW
With Gotham's District Attorney, Gil Colson (Peter Sarsgaard), meeting his fiery demise in the last film, we could see Harvey Dent rise up as the new District Attorney for the city. We've already seen Gotham's White Knight meet his tragic downfall and become the villain Two-Face in Christopher Nolan's The Dark Knight, so it may be a storyline the sequel will want to avoid, but Reeves could at least set up Dent as a main character that'll progressively turn to evil as the series goes on.
Deathstroke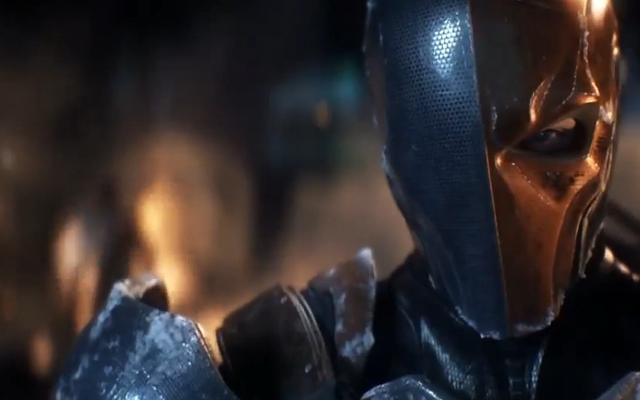 Before Reeves took over directorial duties on The Batman, Ben Affleck was slated to write and direct a Batman film centered on his Batman from the DCEU facing off against master assassin Deathstroke (who was to be played by Joe Manganiello). We could still see Pattinson's Batman face off against Deathstroke, especially if Reeves wants to pose a more physical threat to his Caped Crusader, rather than an intellectual one.
ADVERTISEMENT - CONTINUE READING BELOW
Poison Ivy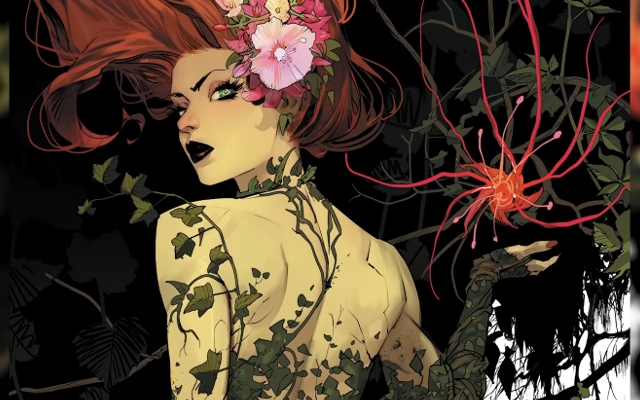 Farrell has stated that he think it'd be great to see Jessie Buckley (I'm Thinking of Ending Things) portray the villainous Poison Ivy. The plant-controlling femme fatale has always been an iconic part of Batman's mythos, despite never finding herself in a main role in a major Batman property outside of Uma Thurman's portrayal in Batman & Robin. This could be the villain's moment and chance to shine a light on ecological subject matters.
Clayface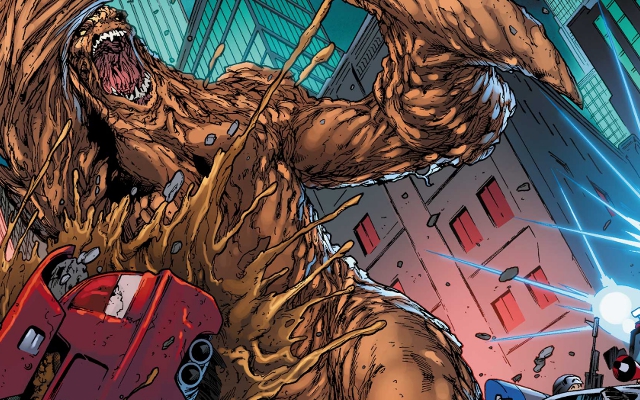 ADVERTISEMENT - CONTINUE READING BELOW
Another one of Batman's most iconic villains that we haven't seen on the big screen yet, Clayface could serve up a more refreshing story for the World's Greatest Detective. A tragic yet fantastical villain like Mr. Freeze, Clayface is an actor who suffered an accident that disfigured his face. After some illegal experimentation, he gains the ability to shapeshift into anyone. While watching Pattinson attempt to fight a giant sludge monster would be silly, it would be interesting to see what kind of body/shapeshifting horror Reeves could come up with if Clayface is used. Reeves notably started off his blockbuster filmmaking career with a low-budget, sci-fi horror flick, Cloverfield.
Doctor Hugo Strange
No, not that Doctor Strange. Doctor Hugo Strange is typically depicted as a psychiatrist who attempts to profile and lock up the Batman. His biggest adaptation in Batman media is perhaps as the main antagonist of the hit 2011 video game Batman: Arkham City. We can definitely see The Batman sequel heading down this road, with Strange running Arkham Asylum and being tasked to persecute the Batman by the corrupt higher ups of Gotham, who want him removed from the streets. 
Professor Pyg
ADVERTISEMENT - CONTINUE READING BELOW
This Batman villain is a serial killer that wears a pig mask, calls himself "Professor Pyg," and performs surgery on his victims to turn them into "perfect" people. It's insane, and we'd love to see Pattinson's Batman go ham on him. It'd somewhat fit the world of The Batman as well, as it's been established that Batman's presence has motivated the twisted members of society to also take up masks and begin their crusade. Professor Pyg might just be the perfect side-villain for the sequel.
Ventriloquist & Scarface
Closing out the list is the Ventriloquist and his puppet, Scarface. The Ventriloquist is a seemingly well-mannered, ordinary citizen... until the mobster puppet he controls "convinces" him to do heinous crimes. He's definitely a silly villain from the comics, but in the world of Reeves' The Batman, it'd be interesting to see the psychological avenues explored. Plus, with most of Gotham's crime lords removed from the scene, we could see the Ventriloquist challenge the Penguin's rule.
The Batman is available to stream on HBO Go.
Hey, Spotters! Check us out on Viber to join our Community and subscribe to our Chatbot.
We are now on Quento! Download the app and enjoy more articles and videos from SPOT.ph and other Summit Media websites.
Share this story with your friends!
---
Help us make Spot.ph better!
Take the short survey
Load More Stories