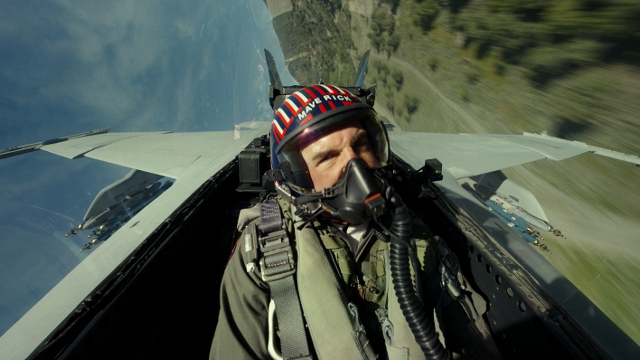 (SPOT.ph) Perhaps one of the best stories of what goes on behind the scenes of entertainment filmmaking in Hollywood comes to us from the production of 1998's Armageddon, a Michael Bay action film that follows oil drillers who are trained to be astronauts in order to drill into a giant meteor heading straight to Earth. Star of the film, Ben Affleck questioned Bay on the plot of the film, asking if it would've been easier to have astronauts learn to drill than to have oil drillers learn to be astronauts. Bay answered simply by telling Affleck to "Shut the f*ck up".
ADVERTISEMENT - CONTINUE READING BELOW
Nearly 25 years later, we are treated to another action vehicle spectacle from a similarly mad filmmaker (coincidentally also from legendary producer Jerry Bruckheimer) in Top Gun: Maverick, wherein not only is a nearly 60-year-old Tom Cruise filming high-octane flight sequences while piloting his own fighter aircraft but wherein he's also recruited an ensemble of innocent, young actors to learn how to fly these military jets, while simultaneously acting for the camera and being in charge of their lighting, blocking, and takes.
Similar to Affleck's situation, many may wonder if having these actors learn actual aviation affects the final product of the film, or if there would have been an easier way to bring these scenes to life. However, it's precisely this unhinged entertainer grindset of Cruise that makes Top Gun: Maverick the event film that has to be witnessed on the biggest screen possible.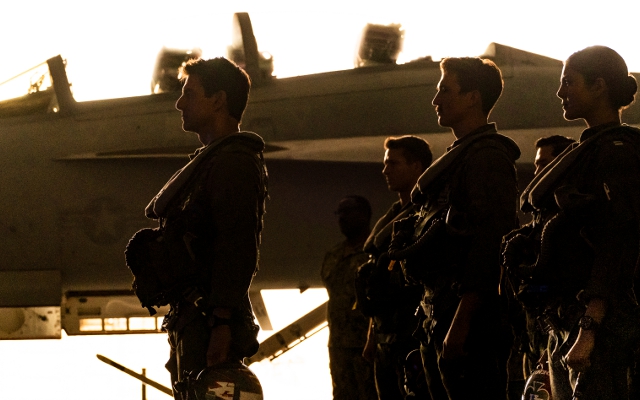 Also read: "This Is No Stunt": The Best of the Internet's Fake Tom Cruise
Does Top Gun Maverick Live Up to the Original Film?
After nearly 40 years and numerous release delays due to the pandemic, we finally have the sequel to the beloved Tony Scott film Top Gun. Cruise is back as Maverick, who's no longer the 20-something-year-old, reckless, hotshot navy pilot. Now, he's a 50-something-year-old, reckless, hotshot navy pilot, who has been reassigned back to Top Gun, the navy school for the pilots that are considered the "best of the best."
The film isn't too game-changing for its status as a legacy sequel—a type of film that serves as a generational follow-up to classic films from the 1970's and 1980's—but it doesn't have to be. Like the original Top Gun, its primary concern is to serve up the vibes and the exhilarating aerial action sequences, and in that regard, it passes with flying colors.
ADVERTISEMENT - CONTINUE READING BELOW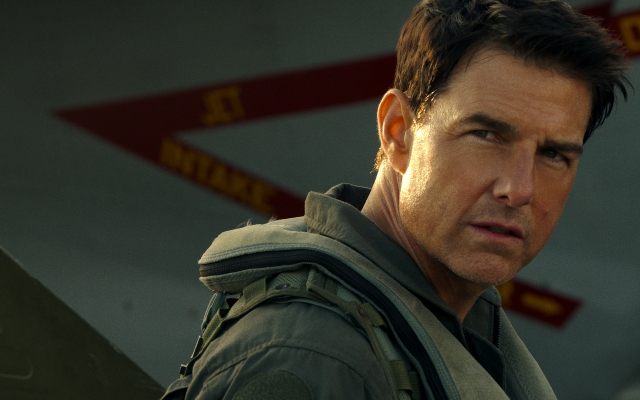 As its own film, it has a serviceable, by-the-numbers boot camp/training montage-filled plot that you know exactly how will play out within the first 20 minutes. However, its predictability never undercuts the schmaltzy heart the story has to offer, mostly due to Cruise just selling the hell out of the role of "crazy middle-aged man who won't let go of the job he loves" and the genuine camaraderie put on display by the rest of the cast.
ADVERTISEMENT - CONTINUE READING BELOW
Comparing the sequel to the original Top Gun, your mileage may vary depending on what you expect out of Top Gun. Those searching for the romantic, hot-and-heavy, 1980's vibes of the original may find it somewhat lacking. Maverick is a little bit light on the imagery of sunsets and Sweaty Dudes homoerotically staring each other down. The imagery is definitely all still there, but more in passing homages to the first film, instead of a consistent style all throughout.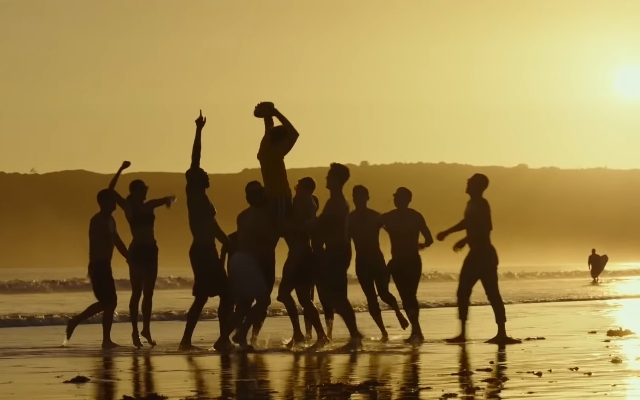 ADVERTISEMENT - CONTINUE READING BELOW
Note Maverick's beach sports scene included as a throwback to that beach volleyball scene from the original film. This time around, it's written in to make sense within the plot, whereas in the original, it was just a random inclusion to show off shirtless dudes high on testosterone. In consequence, the sequel's scene loses its impact as it's ultimately shot to be just another on of many in the film depicting the group's growing camaraderie, instead of being its own highlight of well, a complete standalone vibe. 
Similarly, the soundtrack does also leave more to be desired. The new Lady Gaga track "Hold My Hand" is a low-key great follow-up to the original's pop-rock soundtrack, but a bit more sizzle and lasting impressions were expected from the series that gave us classic scenes featuring songs such as Berlin's "Take My Breath Away" and The Righteous Brothers' "You've Lost That Loving Feeling." When we do get these sweeping, romantic turns on the soundtrack, they're used more as nostalgic callbacks that signal "Remember this from the original?"
ADVERTISEMENT - CONTINUE READING BELOW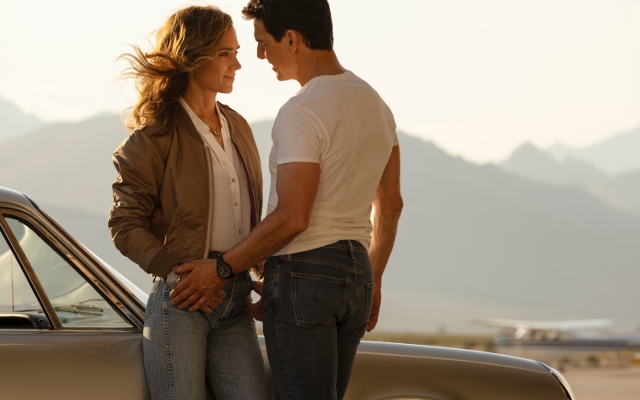 Where the film does shine is undoubtedly in its flight sequences, which takes the original's Top Gun school for the best of the best and thrusts it into the new age of digital filmmaking. The flight sequences are visually spectacular and unlike any we've seen put to screen before. It's mostly impressive because the actors are able to deliver compelling performances during these scenes of flight training and the actual climactic mission.
ADVERTISEMENT - CONTINUE READING BELOW
A critical mind may think the film is presenting military propaganda with how mighty and unilaterally unchallenged it depicts its pilots and aerial warfare, but the next-level critical mind will simply be astonished with the new filmmaking on display when the "jet go zoom". Cruise knows this, as its immensely put on display in the craft of each flight sequence, which helps make Top Gun: Maverick stand out against the rest of the slew of today's action films.
Rating: 3 out of 5 Spots
Top Gun: Maverick drops in cinemas May 25.
Hey, Spotters! Check us out on Viber to join our Community and subscribe to our Chatbot.
Share this story with your friends!
---
Help us make Spot.ph better!
Take the short survey
More Videos You Can Watch
Load More Stories