(SPOT.ph) Scenes in dark comedies beg either of the two questions: should I laugh or should I be disturbed? If you see an unapologetic Russian oligarch embarrass himself, will you grin with satisfaction? If you get a glimpse of an annoying uber-rich throw up because of bad fish, will you be sympathetic? If you see an underdog finally getting a taste of power, will you feel triumphant as well? It is in these moments of uncomfortable laughter where the most successful dark comedies thrive, most recently including the satirical genius that is Ruben Östlund's Triangle of Sadness. The English-language feature film had its world premiere on May 5 at the 2022 Cannes Film Festival, where it won the Palme d'Or; and a Philippine premiere as the opening salvo of the QCinema International Film Festival on November 17. Yes, it's that much-talked-about film where Filipina actress Dolly De Leon has a chance to nab an Oscar, according to experts.
ADVERTISEMENT - CONTINUE READING BELOW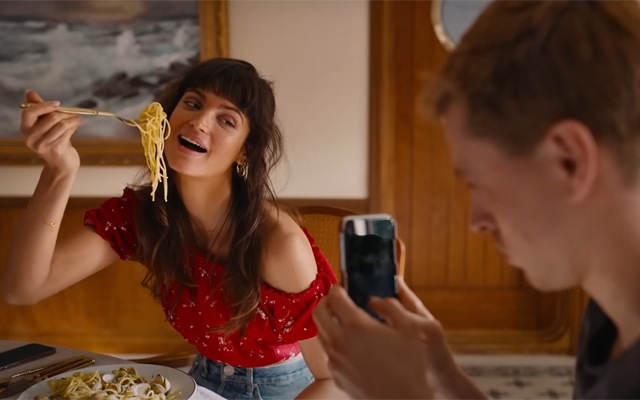 The Many Layers of Triangle of Sadness
At its simplest, Triangle of Sadness follows an ensemble of characters and how they fall from grace. You have people from society's echelons (whether acquired through beauty or money—or both) go on a luxury cruise: fashion models and couple Carl (Harris Dickinson) and Yaya (Charlbi Dean), Russian capitalist Dimitry (Zlatko Burić) and his wife Vera (Sunnyi Melles), weapon manufacturers and elderly couple Clementine (Amanda Walker) and Winston (Oliver Ford Davies), paraplegic Therese (Iris Berben), and awkward and lonely tech millionaire Jarmo (Henrik Dorsin).
ADVERTISEMENT - CONTINUE READING BELOW
Recommended Videos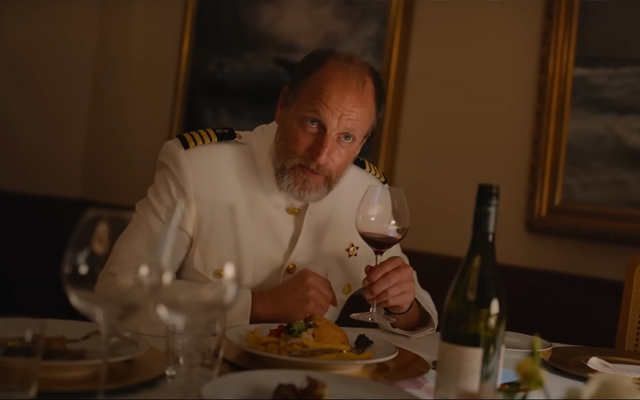 The yacht's crew, on other hand, are expected to meet their guest's every need (no matter how absurd): head of staff Paula (Vicki Berlin) and Captain Thomas Smith (Woody Harrelson). Then, at the lowest class within the ship are the below-the-deck crew, including toilet cleaner Abigail (Dolly de Leon) and ship mechanic Nelson (Jean-Christophe Folly). If you remember Bapor Tabo from Jose Rizal's El Filibusterismo where the rich stay on the upper deck and the poor stay on the lower deck, then you may see the similarities in this very rich symbolism that cuts across borders both literally and metaphorically.
ADVERTISEMENT - CONTINUE READING BELOW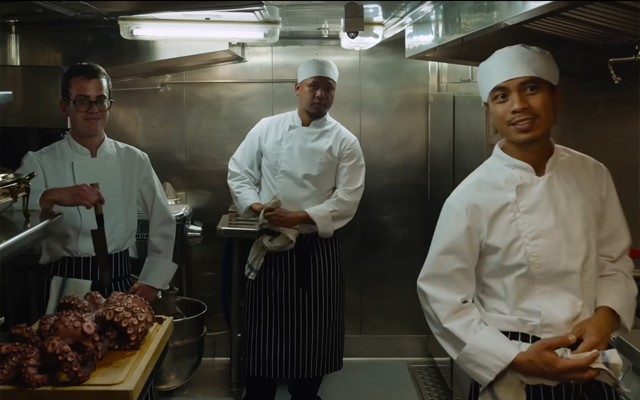 As expected, all is well and good aboard the superyacht, especially for the wealthy guests. There's drinking by the pool, feasting on food the common man can only dream of, and a lot of bossing around. It's a slow burn of a film as the story fully establishes the nuances of every character and reminds viewers again and again just how rich they are. But the exposition is all worth it when the whole system breaks down in a tragedy: the yacht capsizes and several guests are marooned on an island without food and water. Remember that they're not used to fending for themselves. Toilet cleaner Abigail, armed with that overused narrative of "Filipino resiliency" (which actually adds to the texture of this film), comes to save the day.
ADVERTISEMENT - CONTINUE READING BELOW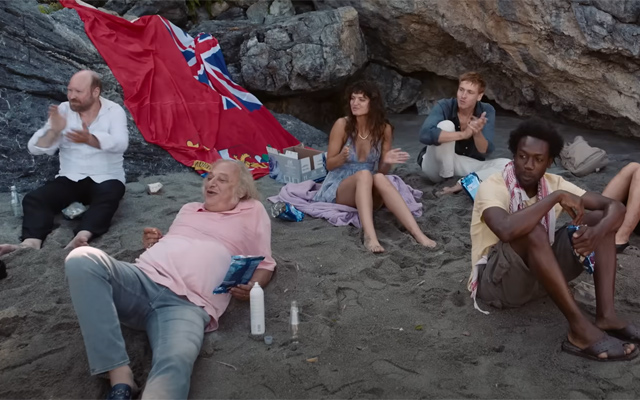 Cue the ever-trending #PinoyPride. Abigail is not only a Filipino, but is also actually played by a Filipino actress. And De Leon's performance in the film gives more than enough merit to this hashtag that proud Filipinos all over the world throw around.
Abigail's complexity heightens when she gains power. As the only person armed with survival skills, she quickly climbs to the top of the food chain, completely inverting the Bapor Tabo that was earlier established. She shifts her character from the low-ranking cleaner to the one in command, even asking fellow survivors to call her "Captain." And De Leon flawlessly achieves this range in her character, not only through her delivery of lines, but also with facial expression. It is this same body language that is to be remembered at the end of the film, which explodes with a haunting revelation.
ADVERTISEMENT - CONTINUE READING BELOW
If you were stuck on an island, what would you do? Triangle of Sadness ponders on this seemingly trivial question, but with the nuance of racial issues, power play, socio-economic status, and political ideologies.
Check out the trailer of Triangle of Sadness:
Rating: 5 out of 5 spots
Triangle of Sadness kicked off the QCinema Film Festival 2022 on November 17 at Gateway Cineplex, Araneta Center. Its next screening schedule is on November 21, 6 p.m., at Power Plant Cinema in Makati City; while its commercial release is on November 30 at cinemas nationwide.
Share this story with your friends!
---
Help us make Spot.ph better!
Take the short survey
Load More Stories