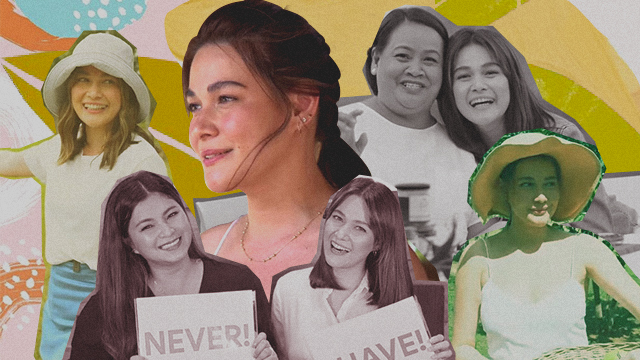 (SPOT.ph) Bea Alonzo picked her YouTube channel right back up in 2020—and if her videos have been a bright spot during the seemingly endless quarantine, you're not alone. The actress has been dropping fun videos on the platform since 2018 before stopping for a while. When 2020 hit (hard), she gifted us (read: distracted us from the bad times) with a cool tour of her renovated home in Quezon City and hasn't stopped uploading entertaining videos since! Amid all the games, pranks, cooking, tours, and other stuff she does, Alonzo has let us in on some pretty cool tidbits of her life. For someone who has been in the spotlight since she was just a teenager, she is still full of cool surprises. 
ADVERTISEMENT - CONTINUE READING BELOW
Also read:
Travel Snaps: Where to Go in Siargao, According to Nadine Lustre
Travel Snaps: Where to Go in California, According to Bea Alonzo
10 Unexpected Things We Spotted in Celebrity House Tours
Bea Alonzo's vlog is an awesome quarantine bright spot; these 10 unexpected details are proof:
She used to lie to be able to stay out past curfew growing up.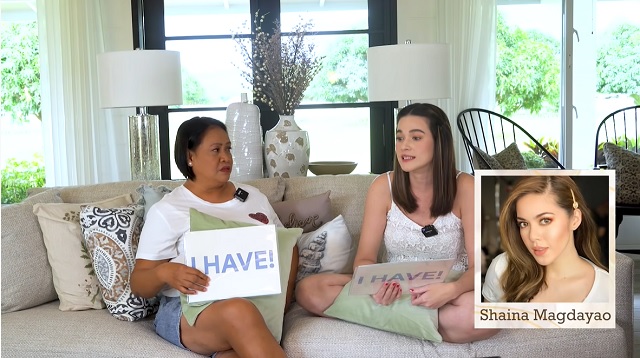 ADVERTISEMENT - CONTINUE READING BELOW
Recommended Videos
Imagine playing Never Have I Ever with your mom—Alonzo did that. We found out even she would lie as a kid to evade the dreaded curfew! Madame M was quite the disciplinarian, it seems—10 p.m. was the "Cinderella time" she set for Alonzo. "Nanonood kami ni Shaina Magdayao ng movies before," she shared. "Basta't 10 p.m. dapat nasa bahay na ako, kahit di pa tapos 'yong movie," to which her mom replied a resounding "Of course!" Alonzo didn't get to share what excuses she came up with but we're sure you can take it from experience.
They used to age her up to get her cast.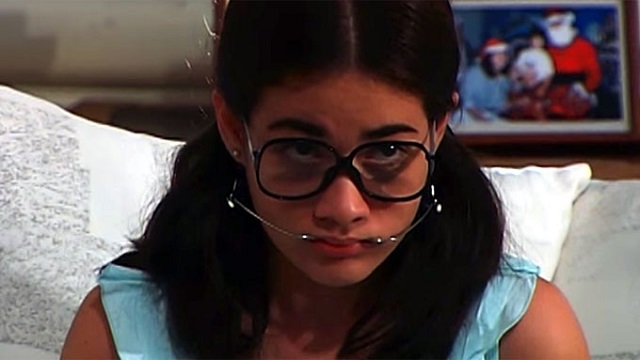 ADVERTISEMENT - CONTINUE READING BELOW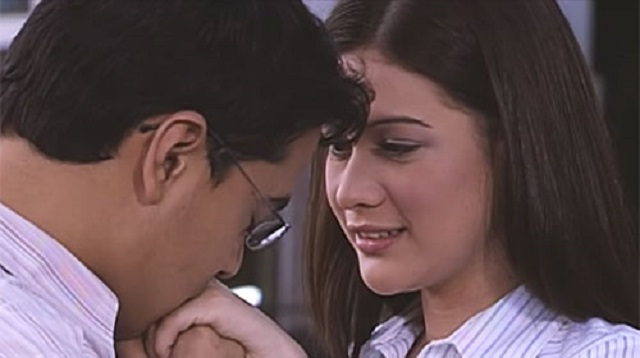 Alonzo even shared a little bit of the darker part of the industry while playing Never Have I Ever with her mom. She started acting at just around 14 years old, "ginagawa nila akong 16 kasi ang laki kong babae." Remember the early 2000's teleserye Kay Tagal Kang Hinintay? Yup, she was probably just around 14 when she starred as Katrina Argos, opposite John Lloyd Cruz's Yuri. "Iniiba nila age ko para pwede na ako i-love team sa mas matanda," explained Alonzo. Well, looks like we'll never be able to see that series the same way again.
ADVERTISEMENT - CONTINUE READING BELOW
Turns out they were all basically melting during the dinner scenes in Four Sisters and a Wedding.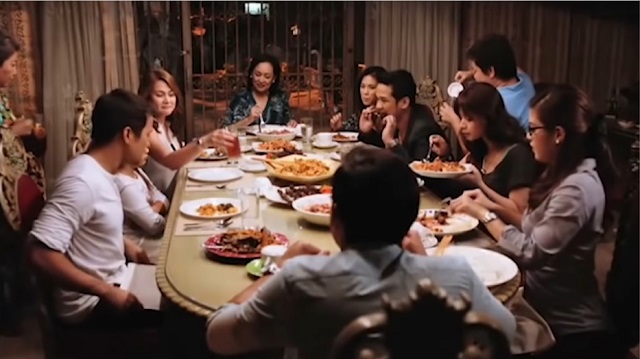 Alonzo and Angel Locsin revealed a fun Four Sisters and a Wedding fact while playing Never Have I Ever. Remember the Salazar house? Turns out it was an abandoned home—which meant it was hot and dusty. "'Yon na ata 'yong pinaka-mainit na location sa buong buhay ko," Alonzo said in complete seriousness. And with all the scenes they had to shoot there, particularly at the dining table, the cast got creative. The two shared that they would bring ice to rub on their ears and Alonzo even brought a misting fan to set. "Sosyal 'to, e," teased Locsin.
ADVERTISEMENT - CONTINUE READING BELOW
The poso in her farm house is more than just decorative.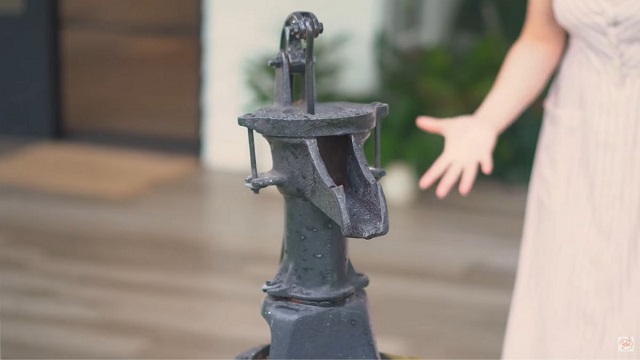 You know how some houses have fancy fountain set-ups? Alonzo also has one—but with the humble poso as the centerpiece! She shared in her farmhouse tour that she specifically had a water pump put in not only for the "nostalgic feel" but also because it "reminds us of our humble beginnings." In her interview with Jessica Soho, it was revealed that Alonzo and her family used to depend on a poso when she was growing up in a small house in Taguig. 
ADVERTISEMENT - CONTINUE READING BELOW
Beati Firma is 10 years in the making—and is still a work-in-progress.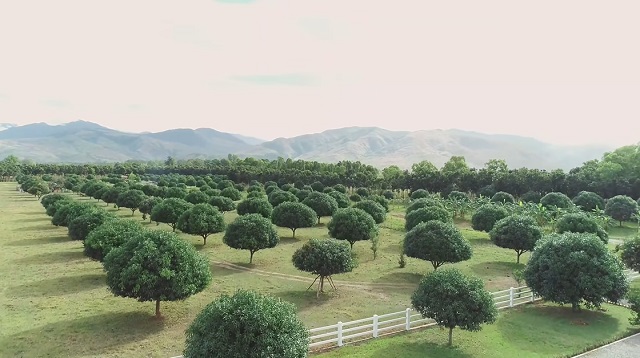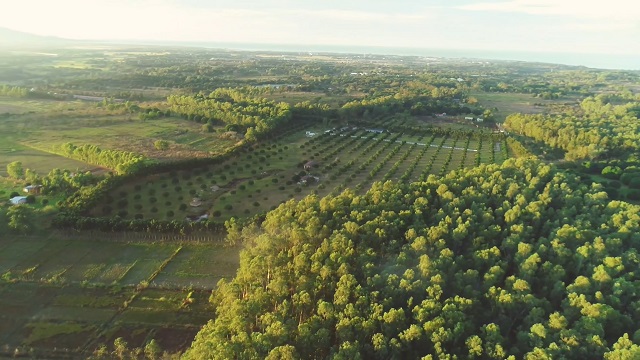 ADVERTISEMENT - CONTINUE READING BELOW
Alonzo shared that her family's Zambales farm is one heck of a labor of love. They acquired the property in 2011. "It was raw land. Actually, wala siyang kahit anong tanim, isang puno lang," she said in the first part of her farm tour. They weren't sure if they could handle such a large project—but seeing what they've been able to do with it is proof that they definitely could! Alonzo stressed that they couldn't have done it without help from fellow farm-owners in Zambales. Plus, she shared that Madame M would tease her by saying "Itatapon mo ba ako?" when she first suggested buying the land, and though her mom is now clearly the absolute (happy) boss of the place, she still takes every opportunity to annoy her kid!
Her mom named her "Phylbert Angelli" for truly Pinoy reasons.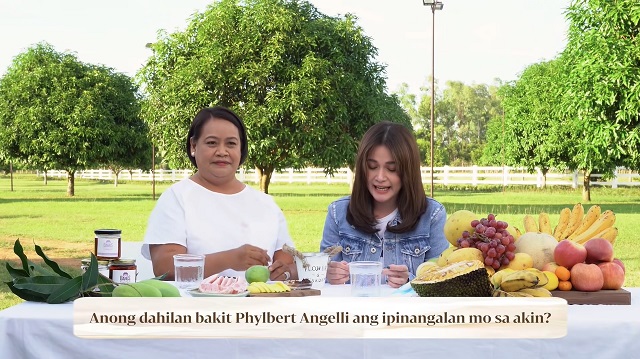 ADVERTISEMENT - CONTINUE READING BELOW
During a Q&A with her mom Mary Ann—the feisty and funny "Madame M"—we finally got the story behind Bea Alonzo's real name. ICYDK, Bea Alonzo is actually Phylbert Angelli! Mary Ann named her daughter so. "Kasi nung pinanganak kita, uso ang panlalaking pangalan," she told Alonzo. As for Angelli, well, "At that time, favorite ko si Gelli de Belen," so her mom took her own name and combined it with her favorite actress's and thus, Phylbert Angelli was born. At least Bea Alonzo made it through with just one "H" in her name!
Her house has a gym, studio, and a sauna.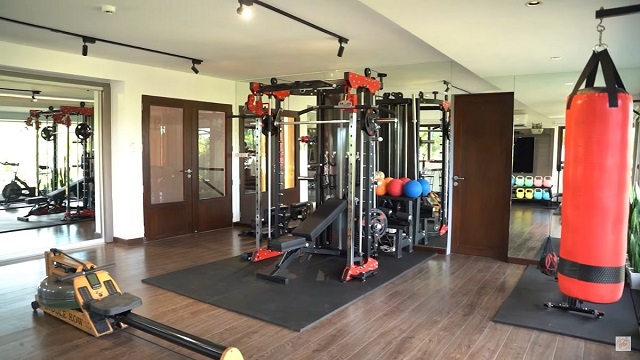 ADVERTISEMENT - CONTINUE READING BELOW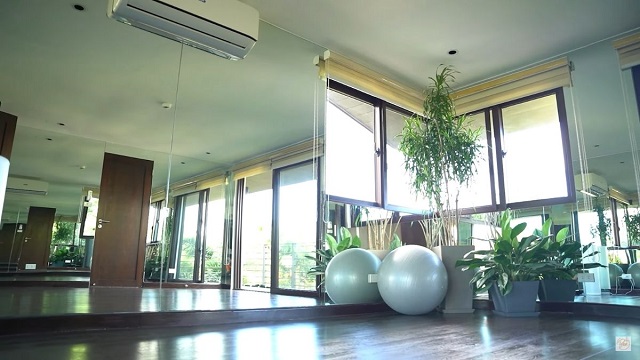 We're sure you saw her wildly popular two-part videos of her house tour! A few months after that, she dropped a new video showing that she renovated the third floor into a gym—which meant that she now has a gym, studio, and sauna at home. Alonzo had her home's third floor revamped from a family space into a gym complete with a squat machine, a rowing machine, lots of heavy looking stuff, and plants. A door leads into her studio space—once the mini-gym—where she does yoga and pilates. And as if that's not enough, there's a small sauna too. We're in line to be her workout buddy!
ADVERTISEMENT - CONTINUE READING BELOW
Even with her label-maker and immaculate pantry, her brother is still the more organized one.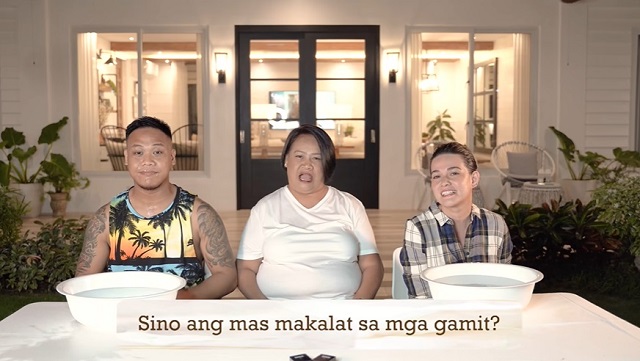 In a game of Who's Who between Alonzo and her brother James—with their mom pushing the face of her kid depending on the question into cold water—she admitted that, compared to her sibling, she's the "makalat" one. Pretty hard to believe when you see her house tour and immaculately organized pantry! Turns out James takes the organization even higher: he folds even his used clothes before putting them in the hamper. "Organized naman ako, guys, kaya lang mas organized siya," said Alonzo. Marie Kondo would be proud.
ADVERTISEMENT - CONTINUE READING BELOW
John Lloyd Cruz helped out when they ran out of money in Dubai.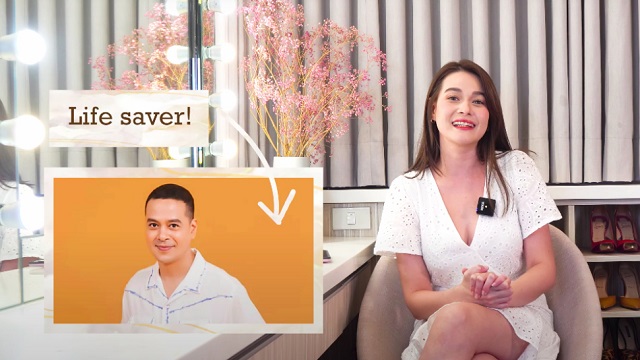 During a work trip in Dubai, Alonzo shared that her mom went on a shopping spree at the Gold Souk—accidentally spending all the money that they had brought with them on the very first day alone. This was before she even had a credit card! "So for five days or one week namin sa Dubai, wala kaming pera," she shared while laughing. Thankfully, it looks like her on-screen partner had their backs. "Sumasama lang kami kay John Lloyd para magpa-libre ng meals, ganyan. Binayaran naman naming siya pagdating sa Maynila."
ADVERTISEMENT - CONTINUE READING BELOW
And that's not the only time John Lloyd Cruz helped her out of a tight spot!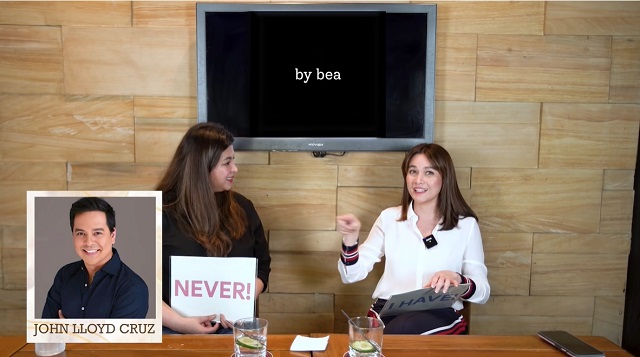 There was a time Alonzo forgot her passport in a plane's seat pocket—you know, the ones in front of you—and JLC once again came to the rescue. "Tinakbo niya," she shared while playing Never Have I Ever with Angel Locsin. He made it right in time as the crew was still cleaning up the aircraft. And to raise the stakes even more, Alonzo shares that it was they were on a connecting flight. Insert visual of JLC running across an airport for Alonzo's sake right here. It probably wasn't as dramatic as we're imagining it but hey, it's not illegal to dream, right?
ADVERTISEMENT - CONTINUE READING BELOW
Hey, Spotters! Check us out on Viber to join our Community and subscribe to our Chatbot. 
Share this story with your friends!
---
Help us make Spot.ph better!
Take the short survey
Load More Stories