SPOT.ph's Top 20 Feeds of 2010
Which juicy news bits got you all riled up this year?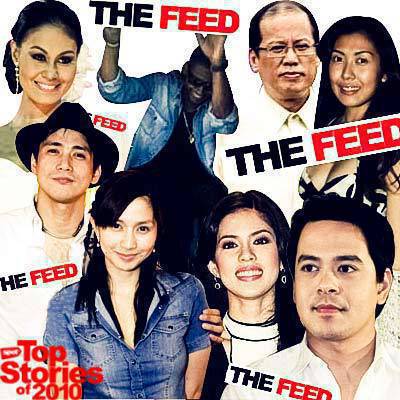 SPOT.ph's news section The Feed, is home to the most buzzed-about hot topics and happenings in Manila. Sourced from the most popular news publications here and abroad as well as from newsbits leaked by insider sources, The Feed's topics range from political issues like the Reproductive Health Bill, to Filipino victories here and abroad, to the latest celebrity hook-ups and breakups. Ranked according to the number of pageviews, the following stories are not necessarily the ones that generated the most number of comments (there is no correlation between comments and pageviews), yet we also cite some of the best (and funniest) comments that best describes how our readers reacted. What were your favorite SPOT.ph Feeds of the year?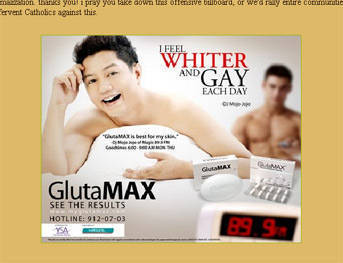 Screencap from Dona Victorina
20. Ad Board bombarded with complaints about DJ Mojo Jojo's "Gay" billboard
Published January 14

DJ and LGBT activist Mojo Jojo (Joseph Paul Javier in real life) posted a series of Tweets in reaction to the anti-gay e-mails concerning his Glutamax billboards that were posted on a blog.

Number of comments (as of posting time): 50

Sample comment: brown beauty wrote, "More disturbing is that even gay Pinoy men now want to be white! Take a look at the hunk behind him--he's brown and beautiful! Brothers and sisters of the Malay race, we are not Caucasian! Love the skin you're in!"
19. Hubert Webb, 5 others in Vizconde massacre case acquitted
Published: December 14

The Supreme Court acquitted Hubert Webb, son of former Senator Freddie Webb, and five others in the Vizconde massacre case. The accused were previously found guilty twice by lower courts.

Number of comments (as of posting time): 145

Sample comment: igeramos wrote, "Can you imagine if there was capital punishment? Wala na si Hubert ngayon. I blame the NBI for mishandling the evidence. And NBI refuse to have Hubert to undergo DNA test. Nasaan na kaya si Jessica Alfaro? Hindi ba, naging asawa niya yung NBI agent na naging security niya? Naku baka idemanda ng mga Webb si Alfaro. Mag-ipon na siyan ng pang-piyansa. Abangan ang susunod na kabanata."
18. Did Liz Uy dump P-Noy?
Published: November 26

Citing unnamed sources supposedly close to the pair, TV Patrol World reported that celebrity stylist Liz Uy allegedly dumped President Noynoy Aquino. TV host Boy Abunda, who is friends with both parties, declined to comment.

Number of comments (as of posting time): 48

Sample comment: logicalis wrote, "Is getting hitch or marriage the ultimate measure of a man's masculinity? Different strokes for different folks. So what's wrong with being single or dating at 50?"
ADVERTISEMENT - CONTINUE READING BELOW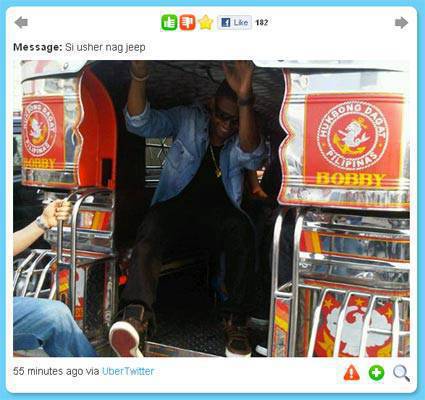 Screencap of the photo uploaded on Twitter by JM Rodriguez
17. Usher spotted riding jeep, ordering pizza for takeout, shopping at Greenbelt
Published: July 9

When internationally acclaimed artist Usher came to Manila for a concert in July, he was spotted getting around Manila. Actor-singer-host JM Rodriguez Tweeted a photo of Usher getting off a jeep, while model Georgina Wilson Tweeted that he went shopping at Greenbelt 5. Usher was also seen at M Cafe.

Number of comments (as of posting time): 10

Sample comment: Jun Pyo wrote, "just goes to show that he's not a swell-head unlike the others, cool!"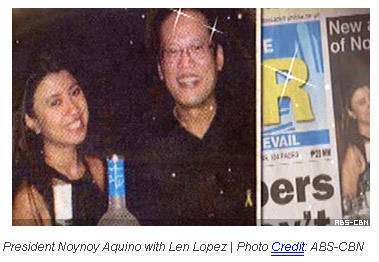 Photo published by The Philippine Star, screencap from BatangasToday.com, courtesy of ABS-CBNNews.com
16. P-Noy spotted having merienda with stockbroker Len Lopez in Rockwell
Published: November 30

After it was reported that stylist Liz Uy allegedly dumped President Noynoy Aquino, he was spotted having merienda with Deutsche Bank stockbroker Len Lopez at Myron's in the Power Plant Mall, Makati.

Number of comments (as of posting time): 53

Sample comment: common wrote, "If you guys were my boss (those who wanted PNoy to work 24/7 and pry on his "private" time), I'd quit."
15. Miss Philippines Venus Raj is 4th runner-up in Miss Universe 2010; Miss Mexico Jimena Navarrete takes the crown
Published: August 24

SPOT.ph posted live updates on Miss Universe 2010, in which Miss Philippines Venus Raj was declared 4th runner-up. During the question-and-answer portion, when she was asked what she did to correct a big mistake in her life, Raj said, "In my 22 years of existence, I can say that there's nothing major major, I mean, problem that I've done in my life because I am very confident with my family and the love that they are giving me."

Number of comments (as of posting time): 82

Sample comment: dencio wrote, "siguro she beat ms. mexico if she answered 'i have never made a mistake in my life, ever. and sir, World peace! (flying kiss sa audience sabay thank you)' nah, kidding. not at all sourgraping pero getting in the top 5 is some serious (expletive) so let's just give Venus that, she's been through a lot. or, baka naka-apekto rin ang hostage drama kahapon? i'm just saying.."
14. Kris Aquino confronts James Yap's female fan and her mother outside their home
Published: January 15

Inquirer.net reported that actress-host Kris Aquino allegedly spent 10 minutes shouting insults at Mayen Austria, a fan of Aquino's husband James Yap, and her mother outside their house in Valle Verde, where the Yap couple also lives. However Aquino's friend Boy Abunda and Philippine Star columnist Ricky Lo said otherwise. Abunda said Aquino was "very cool and polite," while Lo said, "Kris never raised her voice."

Number of comments (as of posting time): 57

Sample comment: lobanegra416 wrote, "...and yet another spiel on the longest playing soap opera of da philippines!
ADVERTISEMENT - CONTINUE READING BELOW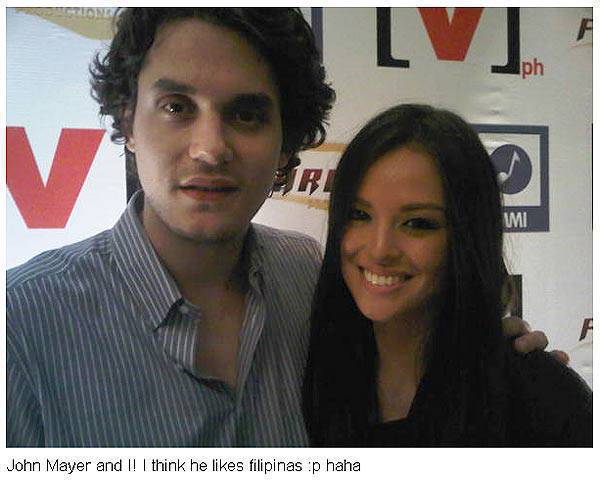 Screencap from Georgina Wilson's Twitpic.
13. John Mayer to Georgina Wilson: "You don't need to Tweet me. Here's my number."
Published: October 4

On the night of John Mayer's concert in Manila, when model Georgina Wilson asked him why he deleted his Twitter, he supposedly said, "You don't need to tweet me. Here's my number." Wilson "just giggled away" according to the tweets of her friend, TV host Raymond Gutierrez.

Number of comments (as of posting time): 22

Sample comment: porkandbeans wrote, "iba talaga si georgina!dati si kanye ngayon si john mayer naman."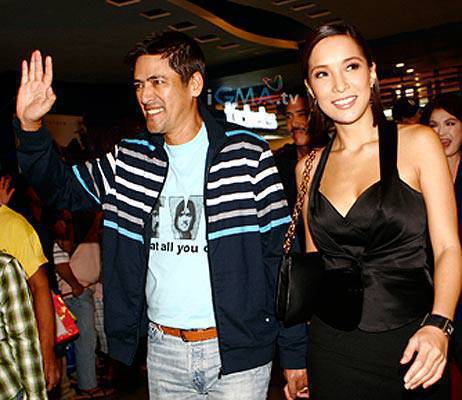 Vic Sotto and Pia Guanio. Photo from iGMA.tv.
12. Have Vic Sotto and Pia Guanio broken up?
Published: July 5

Citing an alleged eyewitness, Ricky Lo of The Philippine Star wrote that comedian Vic Sotto and TV host Pia Guanio showed signs of "some friction [based on their] body language." The couple was described as "not as warm [and] as loving" like before, by bystanders on the set of Eat Bulaga, which Sotto and Guanio host. In response to the issue, Guanio texted Lo, "We're good."

Number of comments (as of posting time): 115

Sample comment: Junjun wrote, "@Buddy. Yeah nakita ko din yun. Their problems could be real. Like Cecilia mentioned, Vic could be still naughty. So baka medyo nagsasawa na siya kay Pia. You have to feel sorry din for these celebs. Their lives are always on display. But that's the price of fame."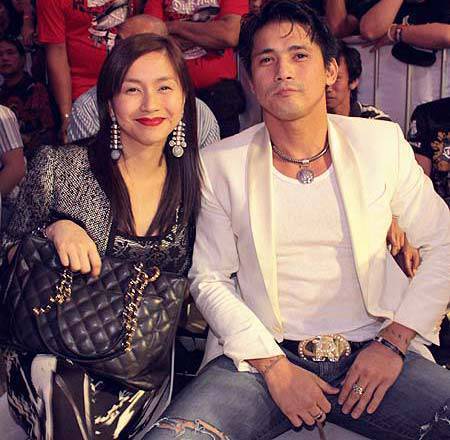 Mariel Rodriguez and Robin Padilla. Photo taken by Mark Pimentel.
11. Toni Gonzaga says she and Mariel Rodriguez not on speaking terms supposedly because Rodriguez badmouthed her, says, "Hindi ko na kaya"
Published: September 16

After supposedly finding out that her friend, host Mariel Rodriguez, had allegedly badmouthed her, host-actress Toni Gonzaga said she was not on speaking terms with the former. She insisted that the issue had nothing to do with her cancelled movie with action star Robin Padilla, who was already secretly married to Rodriguez in September.

Number of comments (as of posting time): 44

Sample comment: liezl wrote, "sana magkaayos si toni and mariel. as their fan nanghihinayang ako sa friendship nila. i am still surprised sa mga sinabi ni toni and she even mentioned Lord's name pero may hatred sya. sana mag usap na lang sila in private ni mariel para hindi na lumaki ang issue.nakakagulat lang talaga na timing na lumabas ang issue na ito na may kokey since sabi nya matagal na to. i am hoping that they would be ok since ang haba din ng pinagsamahan nila as friends."
ADVERTISEMENT - CONTINUE READING BELOW
10. Kris Aquino's grounds for ending her marriage to James Yap will shock the public, say her lawyers
Published: July 16

At the time, the legal counsel of Kris Aquino refused to disclose the actress-host's grounds for ending her marriage to James Yap, and said they "do not want to give the court an impression that (they) are already trying the case in public." They only said that it will shock the public. It was later reported that the main reason cited in Aquino's petition for the nullification of their marriage is the "lack of authority of the solemnizing officer."

Number of comments (as of posting time): 40

Sample comment: angelbyday wrote, "just an observation - why are these lawyers giving interviews left and right??? i know that media can be quite persistent, but all it takes is just a NO."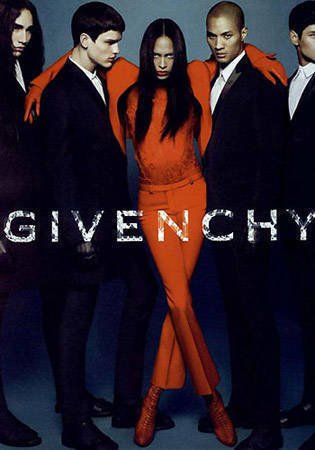 Paolo Roldan (fourth from the left) in a Givenchy ad
9. Filipino-Canadian model Paolo Roldan, who posed nude for Vogue Paris, lands Givenchy ad campaign
Published: September 16

After only a year and a half in the modeling industry, during which he posed nude in Vogue Paris and walked the runways at the New York Fall Fashion Week, Paolo Roldan landed a Givenchy ad campaign.

Number of comments (as of posting time): 27

Sample comment: Pinoy Pride wrote, "O ano ngayon walang makakalait kahit indigenous beauty dahil international model! We just need to appreciate our own native looks more and stop trying to be white and blonde."
8. Binay convoy captured on TV violating traffic rules
Published: July 6

Saksi caught the vehicle convoy of Vice President Jejomar Binay violating two traffic rules on camera. When the crew caught up to him at his destination, Binay said, "Wala namang wang wang... Kahit agahan ko pa, talagang mayro'n akong haharaping magiging problema sa trapik. (We did not use sirens... Even if I leave early, I will still encounter traffic problems.)"

Number of comments (as of posting time): 67

Sample comments: whatawoo wrote, "yan ang batas trapiko sa pinas, lahat suggestion. "Stoplight with Red Light ON", suggestion para ikaw ay tumigil, kung ayaw mo, proceed with caution. "No Left Turn" means Left turn ka lang kung hindi ka mahuhuli. Laws are a joke to many of us, lahat may "bida" syndrome. Everyone think that they are special, kaya nga hindi tayo umaasenso. Bangon Pilipinas!"
ADVERTISEMENT - CONTINUE READING BELOW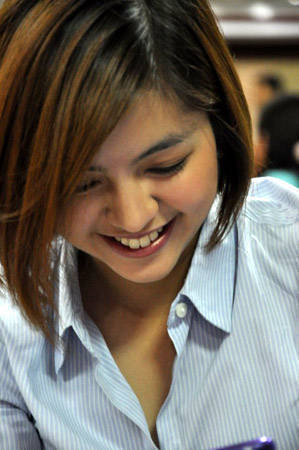 Photo from Patricia Ann Roque's Facebook account
7. TV-5 reporter Patricia Ann Roque linked to P-Noy denies rumor
Published: October 8

TV-5 reporter Patricia Ann Roque denied on Twitter the rumor that she caught the eye of President Noynoy Aquino. She said the last time she reported about Aquino was "his first weekend as President."

Number of comments (as of posting time): 17

Sample comment: donald wrote, "...kahit sino, pag nakita si TRISH ROQUE, talagang mabibighani...na-inlove nga ako ng makita ko sya personally...."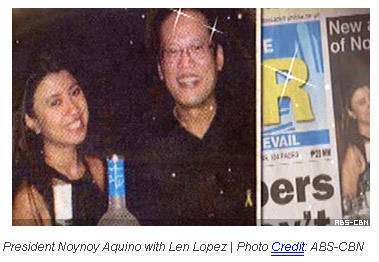 Photo published by The Philippine Star, screencap from BatangasToday.com, courtesy of ABS-CBNNews.com
6. Who is Len Lopez, reported new love interest of P-Noy?
Published: December 3

Following news about President Noynoy Aquino and Deutsche Bank stockbroker Len Lopez' merienda date, SPOT.ph wrote about the identity of the President's reported new love interest.

Number of comments (as of posting time): 35
Sample comment: khalel wrote, "at least he (Aquino) doesn't brag about his several kids from different women like what our previous president - erap."

5. UPDATED: Shangri-La Makati food and beverage manager Sergio Mazza shot dead in Legaspi Village at 7 a.m.
Published: June 17

Radio dzMM reported that "the Italian food and beverage manager of Makati Shangri-La-Manila" was shot dead on Perea Street, Legaspi Village, Makati City on June 17. SPOT.ph called the hotel's food and beverage office and confirmed that the man described in dzMM's report was Sergio Mazza, 33, the hotel's executive assistant food and beverage manager.

Number of comments (as of posting time): 58

Sample comment: snow white wrote, "we had a view of the crime scene from our office window and we were also wondering why there was no blood. but when the body was carried into a van, a big pool of blood was left on the sidewalk."
4. Shaina Magdayao denies "penis captivus" controversy, calls it "the most outrageous rumor ever" in the showbiz industry
Published: September 17

Actress Shaina Magdayao denied the rumor that she and her boyfriend, actor John Lloyd Cruz, were rushed to the hospital due to "penis captivus." (See #1.) Magdayao told reporters, "I think it's the most outrageous tsismis ever sa industriya natin! Masyado ho yata siyang nanonood ng Grey's Anatomy (I think it's the most outrageous rumor ever in the showbiz industry! The source of this rumor may have watched too many episodes of Grey's Anatomy)."

Number of comments (as of posting time): 79
ADVERTISEMENT - CONTINUE READING BELOW
3. Robin Padilla and Mariel Rodriguez married in two ceremonies in Baguio City September 13
Published: September 17

Early reports from ABS-CBNNews.com and PEP.ph, both citing TV Patrol World, said TV host Mariel Rodriguez and actor-host Robin Padilla were married twice in Baguio City on September 13. An Ibaloi native priest named Jimmy Ong allegedly conducted the first ceremony at Camp 7. The second was supposedly officiated by a pastor and held in a private home. A few days later, Padilla admitted that they did get married-but not in Baguio. He told ANC's The World Tonight in Filipino, "We got married at the Taj Mahal in India on August 19."

Number of comments (as of posting time): 80

Sample comment: rainbow wrote, "pag-ibig nga nman. wag nting cla husgaan malay nyo nman forever ang love story nla"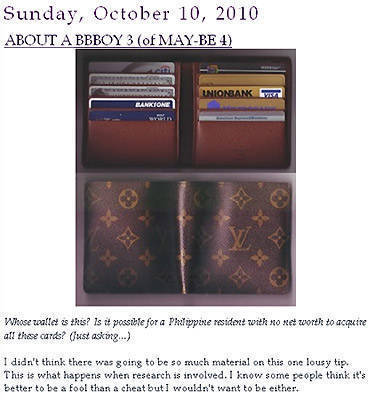 Screencap from Chichitsthefan
2. Twitter Blogger War: Chuvaness vs. Baghag and Bryanboy?
Published: October 14

A Twitter word war on cyberbullying and more involving bloggers Chuvaness (Cecile van Straten), Baghag (Ingrid Go) and Bryanboy (Bryan Yambao), heated up in October. In her tweet to SPOT.ph, reacting to the Feed article, van Straten said the root of the issue was a three-part expose on Bryanboy that Kitty Go blogged.

Number of comments (as of posting time): 145

Sample comment: garance wrote, "This is so sad because I love fashion and I love all three bloggers Chuvaness, Baghag and Bryanboy and they are such a part of my daily life I feel like I know them. Can't we all just get along? :("
The Buzz video
1. ABS-CBN's Star Magic denies John Lloyd Cruz's and Shaina Magdayao's rumored "penis captivus" controversy
Published: September 13

Star Magic, ABS-CBN's talent management arm, denied the rumor that their wards John Lloyd Cruz and Shaina Magdayao were rushed to St. Luke's Hospital due to "penis captivus." The British Medical Journal described penis captivus in 1979 as a medical condition when vaginal muscles very firmly clamp down on the penis, imprisoning the organ. "(It) has had a largely hearsay existence in medical history (but) it is not entirely mythical," wrote psychiatrist F. Kraupl Taylor.

Number of comments (as of posting time): 165

Sample comment: Vaginismus wrote, "I'm sure about this. 100% Narinig ko ito sa asawa ng tito ng duktor na kapitbahay ng teacher ng dentista ng lola ng pinsan ng barkada ng janitor ng boss ng kapatid ng nanay ng asawa ng pinsan ng balae ng friend ng friend ng friend ko."
ADVERTISEMENT - CONTINUE READING BELOW
Artwork by Warren Espejo.
Load More Stories